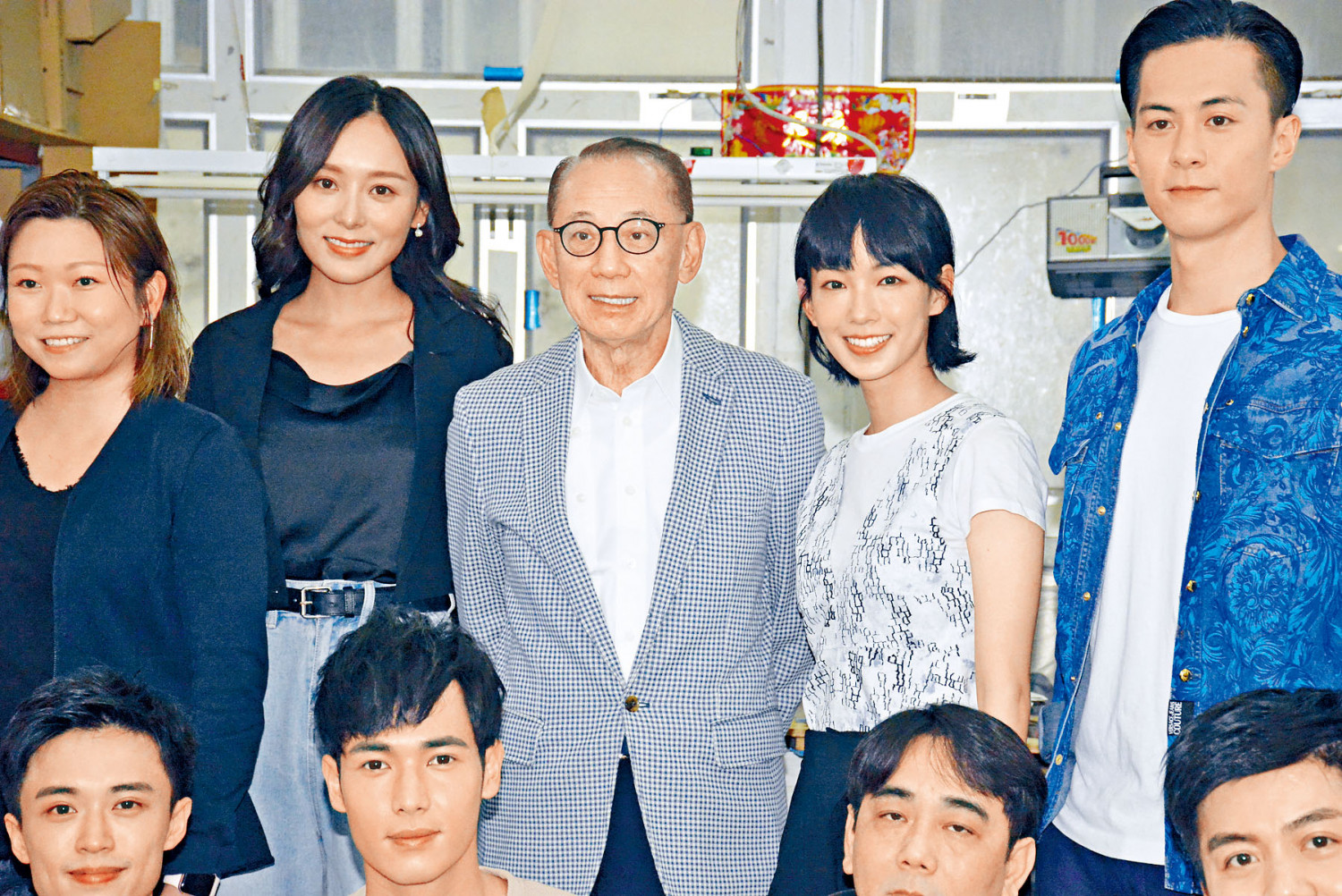 Emperor Group's chief Albert Yeung visits the set
courtesy of singtao.com

Gladys Li plays a character who chases her dream in Korea

Jeana Ho has been watching videos all night so much that she is getting dizzy from it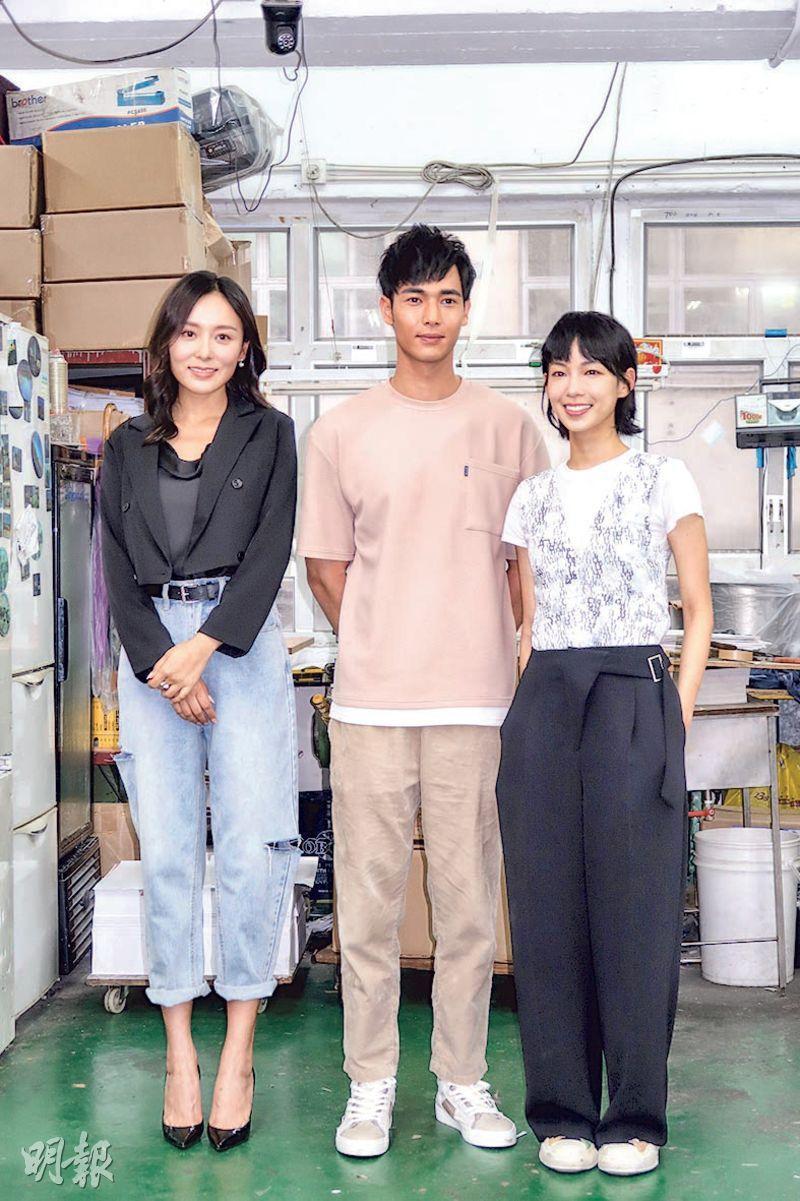 Jeana Ho, Angus Yeung and Gladys Li do not lack off with pandemic prevention at work
courtesy of mingpao.com
Emperor Motion Pictures and One Cool Film planned to make 10 movies together. One of them would be the fantasy suspense film DIN JI LING, the production of which was heating up. Yesterday actors Gladys Li Ching Kwan, Angus Yeung Tin Yue, Jeana Ho Pui Yu, Kevin Chu Kam Yin and Zeno Koo Ting Hin performed and even said that they were very happy to tough out the pandemic to get to the production start. Thus boss Albert Yeung Sau Sing made a special appearance to cheer on the actors.
Jeana in the film played a girl who went to join a girl group in Korea. The subject was relatable. Her character also was addicted to her mobile phone, the feeling of which was very lifelike because she too always watched YouTube videos for 5 or 6 hours at a time. However she did not know how to use the computer. In addition to being too lazy to apply make up and lighting, she never tried to live stream.
Lead actress Li Ching Kwan played a girl who was full of dreams and had romantic scenes with Yeung Tin Yu. Yeung Tin Yu praised Li Ching Kwan for being able to cry for a full 12 hours when they worked on a sad scene. Li Ching wan said that the script touched her very deeply and helped with bringing about her emotions to cry. This subject was both touching and frightening. Koo Ting Hin in the film played Li Ching Kwan's younger brother who was obsessed with the electronic world, a reclusive youth character.