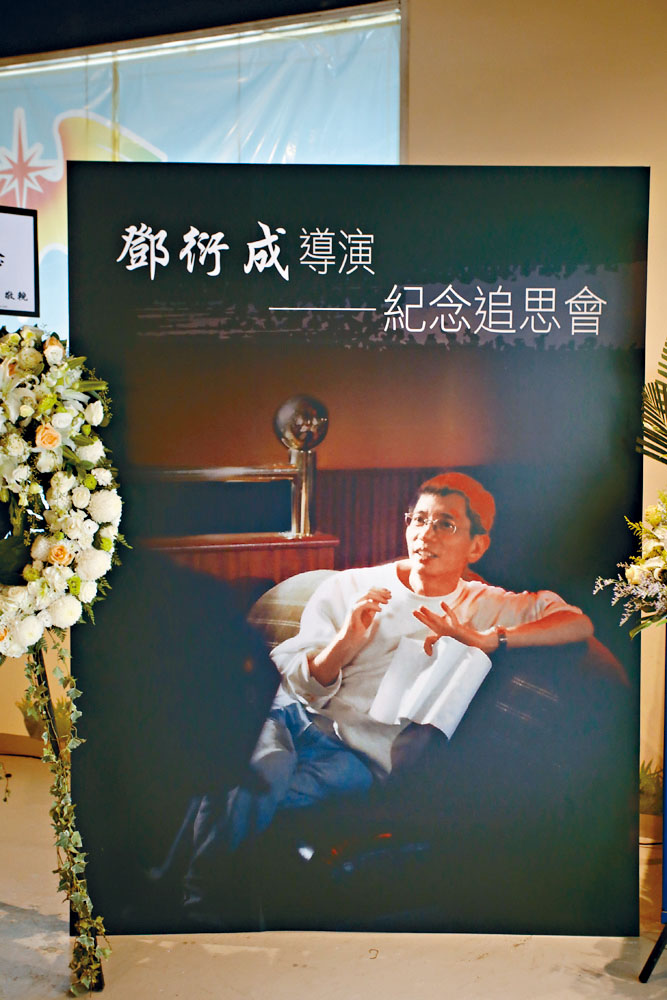 Billy Tang
courtesy of singtao.com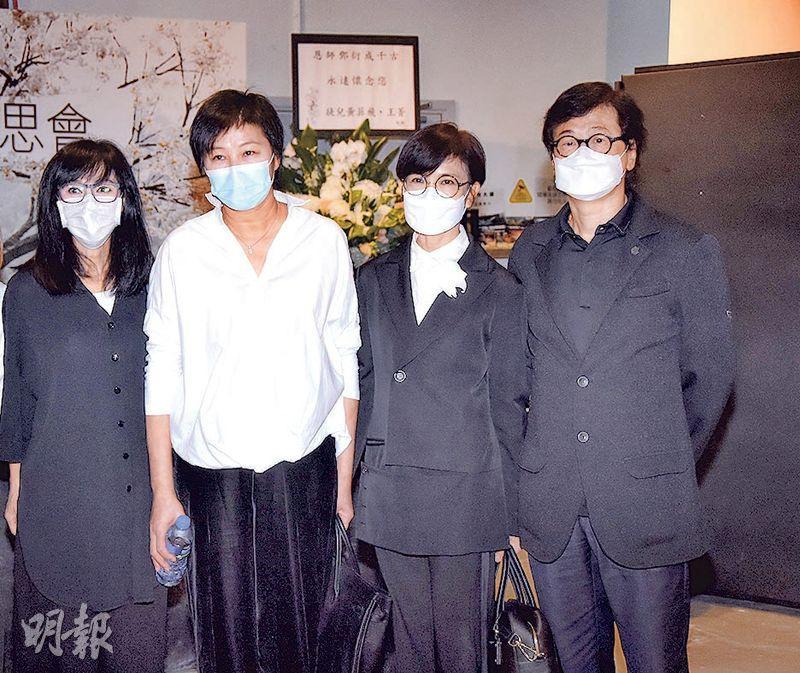 Michelle Yim, Billy Tang's widow Judi, Money Lo and Suen King On

Director Billy Tang Hin Sing in July passed away at age 69. The memorial due to the pandemic was postponed until yesterday. His wife Judi was on hand to take care of the event. Billy's friends Michelle Yim (Mai Suet), Law Lok Lam, John Chiang Dai Wai, Fong Ping, Elaine Lok Yi Ling, Money Lo Man Yi all attended. Ti Lung and his son Shaun Tam, Dicky Cheung Wai Kin, Julian Cheung Chi Lam and Anita Yuen Wing Yi, Harwick Lau Hoi Wai and others sent floral arrangements in salute.
Having known Billy for decades, Fong Ping revealed that back then he invited Billy to direct the Jet Li (Lee Nin Kit) and Stephen Chow Sing Chi starred film DRAGON FIGHT (LUNG JOI TIN NGAI), since then they became god friends. He said, "Back then I felt very daring, my wife (Nina Paw Hee Ching) said that there was a very powerful director. At first glimpse he was very tiny, I was afraid that he would not be convincing enough to hand Lee Nin Kit and Chow Sing Chi to him."
After becoming friends, Fong Ping realized that Billy has been in love with film all his life. As long as the script was handled, he would have ways to resolve other difficulties. Fong Ping also said that several years ago he asked Billy to direct the Mainland series FLYING SWORDS OF DRAGON GATE. Because it required location shoots at the desert, he knew that Billy was ill and instead wanted him to quit. For Billy's health he urged him to quit smoking and drinking.
Michelle Yim (Mai Suet) revealed that she has known Billy since her 20s. The dinner in May this year was the final time they saw each other. Although she knew that he was ill, she knew that Billy loved work so she let her late friend do what he liked.