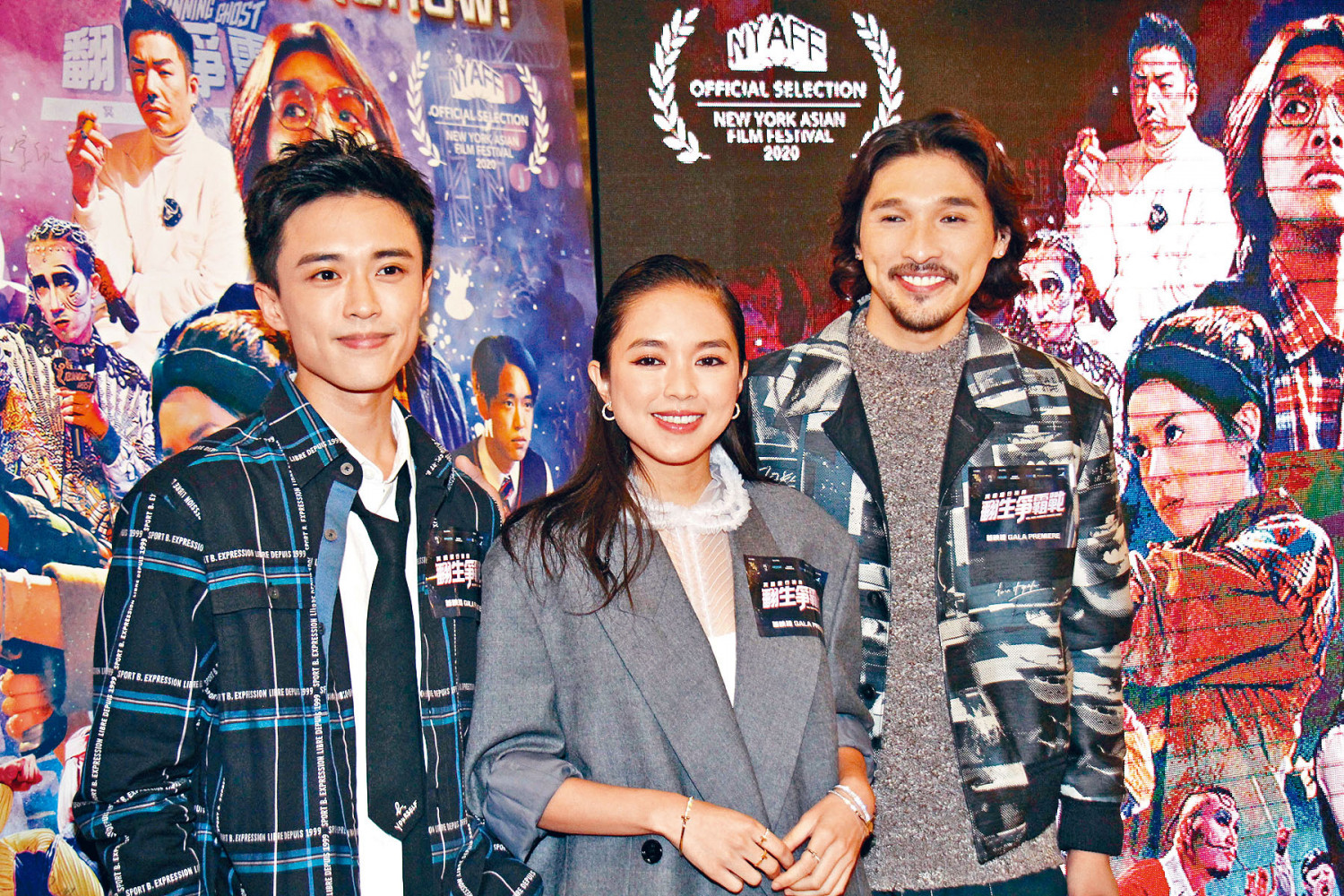 Zeno Koo, Cecilia So and Wong Yau Nam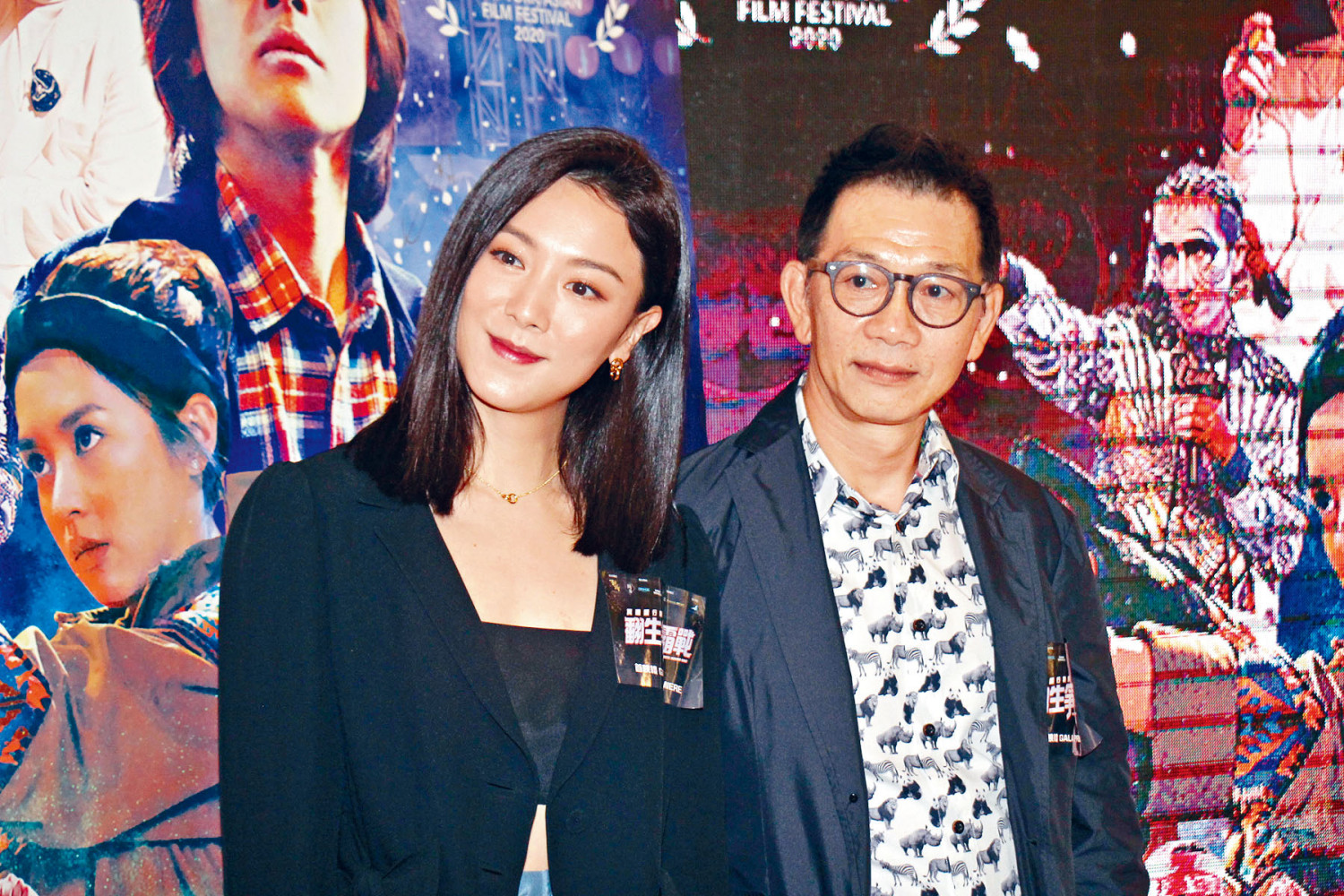 Venus Wong, Ben Yuen Fu Wa
courtesy of singtao.com
Venus Wong keeps the details of her TVB series confidential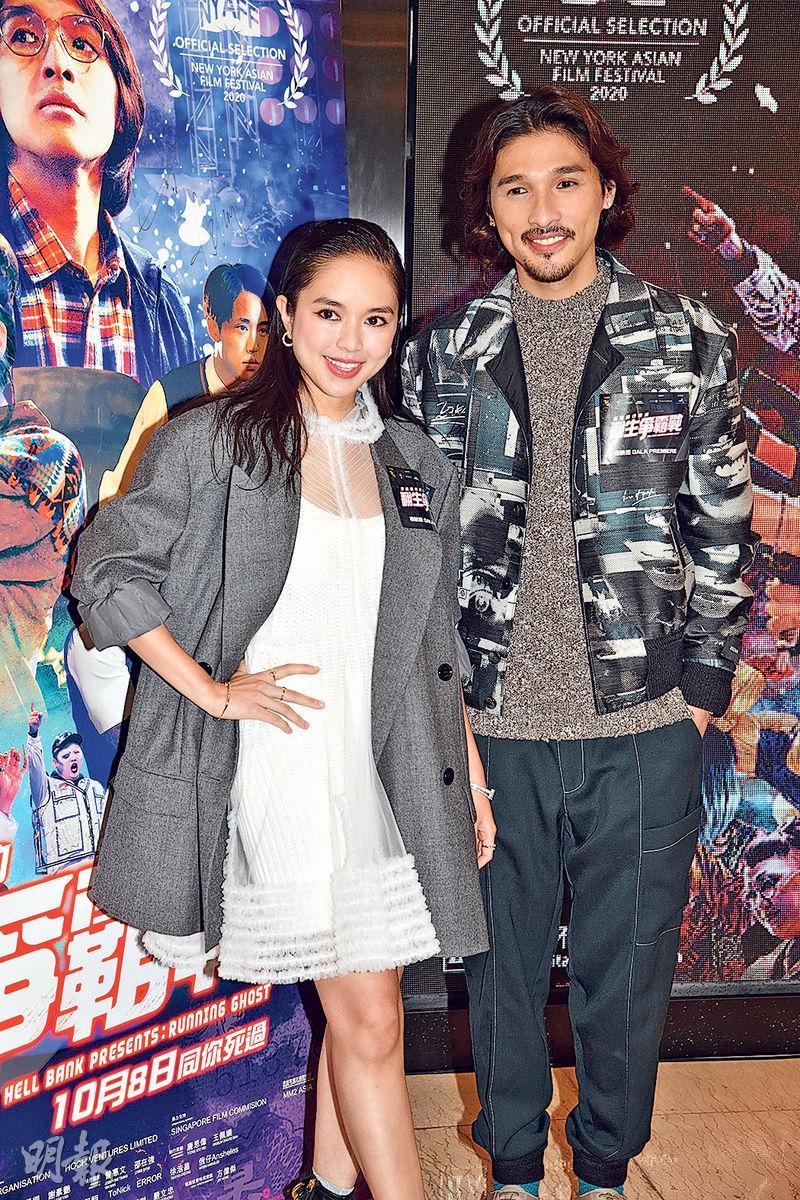 Cecilia So and Wong Yau Nam both have to relocate recently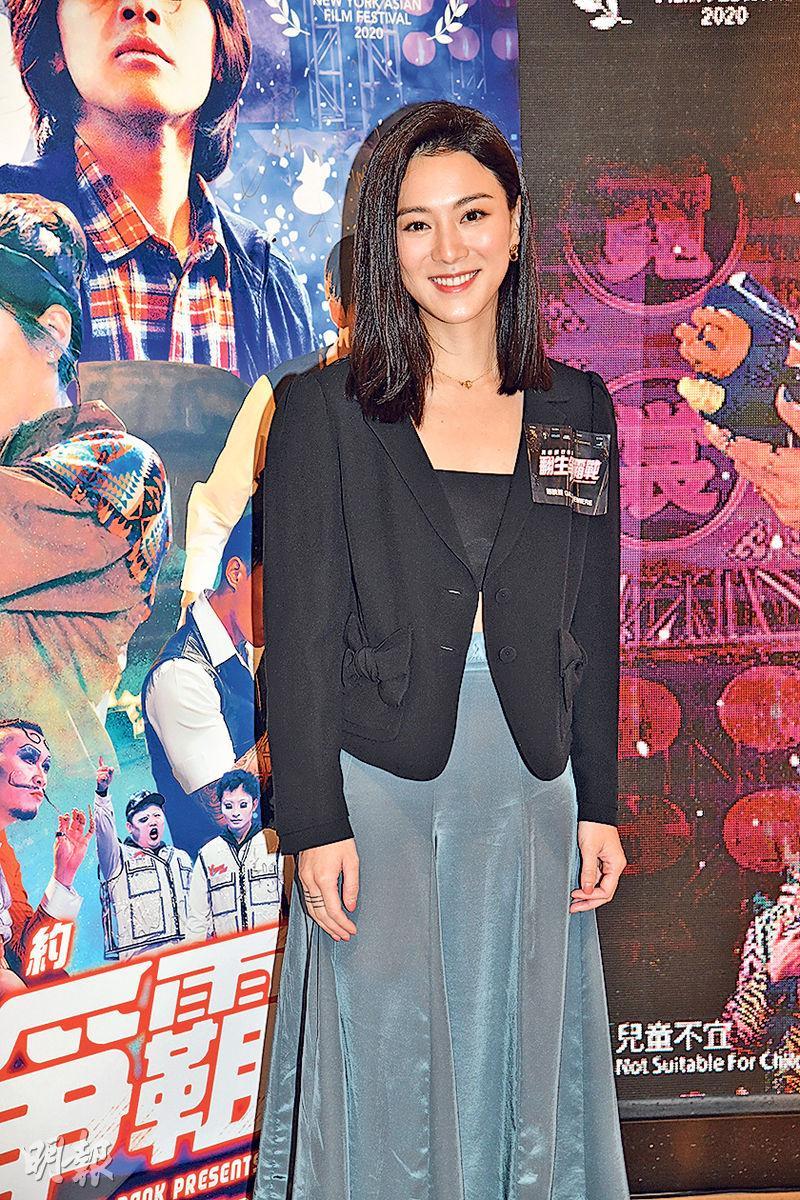 Venus Wong and husband Derek Tsang would not see each other due to work for several months
courtesy of mingpao.com
Wong Yau Nam, Cecilia So Lai Shan, Venus Wong Man Yik, Zeno Koo Ting Hin and others two nights ago attended the film HELL BANK PRESENTS: RUNNING GHOSTS (MING TUNG NGAN HUNG DUT YEUK: FAN SUN JUNG BA JIN)'s premiere at the Kowloon Bay International Trade and Exhibition Center.
The film's leads Wong Yau Nam and So Lai Shan recently moved. Yau Nam said, "This time before the move I was already very determined to not care. I had to focus on making the movie, so I asked close friends to help me pack. I didn't expect to have over 120 boxes of stuff. I even found stuff that back then (Fruit) Chan Gor and others wrote for me. I took some back out and hung them on the wall." Yau Nam also pointed out that this move was because the owner sold the property. He would keep working hard and hopefully would move into a house with more room.
So Lai Shan said that when she moved she packed almost 20 red, white and blue plastic bags, so she had to learn to "declutter". What was she reluctant to part with? She said, "Postcards that friends sent me, because nowadays people rarely sent letters. They came from people's hearts. I had several boxes. (Are you willing to throw out old flame's love letters?) Once it's passed it's gone!"
Wong Yik Man said that she will work on a new TVB drama with Mandy Wong Chi Man and Ben Yuen Wai Ho. She said, "This time the series would be a huge challenge for me because it would have a lot of action scenes. In a few days I would even study guns. I cut my hair short in hopes of looking cooler." Because this time her character would be different from her past ones, she was a little nervous. However since the producer chose her, she definitely would put an effort into it. Just signing with The Voice as a singer, she was asked whether she would sing the theme song? She said that she has not thought about it yet, but if she would have a chance she would like to try.
She also revealed that her husband Derek Tsang Kwok Cheung would direct a commercial in the Mainland in a few days and would stay there for at least a month. Her series production would require 4 months, so she expected that they would not see each other for several months. She said, "Actually we are used to it, we are OK."