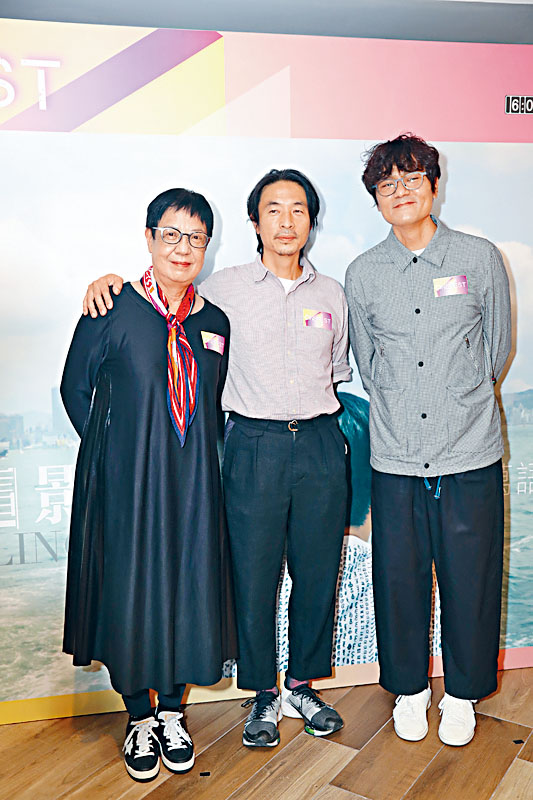 Man Lim Chung (center) makes the documentary about Ann Hui (left). Gordon Lam (right) shows his support for his friends.
courtesy of singtao.com
courtesy of on.cc

Ann Hui has not celebrated her Venice Film Festival Lifetime Achievement Award yet due to the pandemic social distance restrictions.


KEEP ROLLING took three years to shoot and probably would have many valuable scenes about Ann Hui.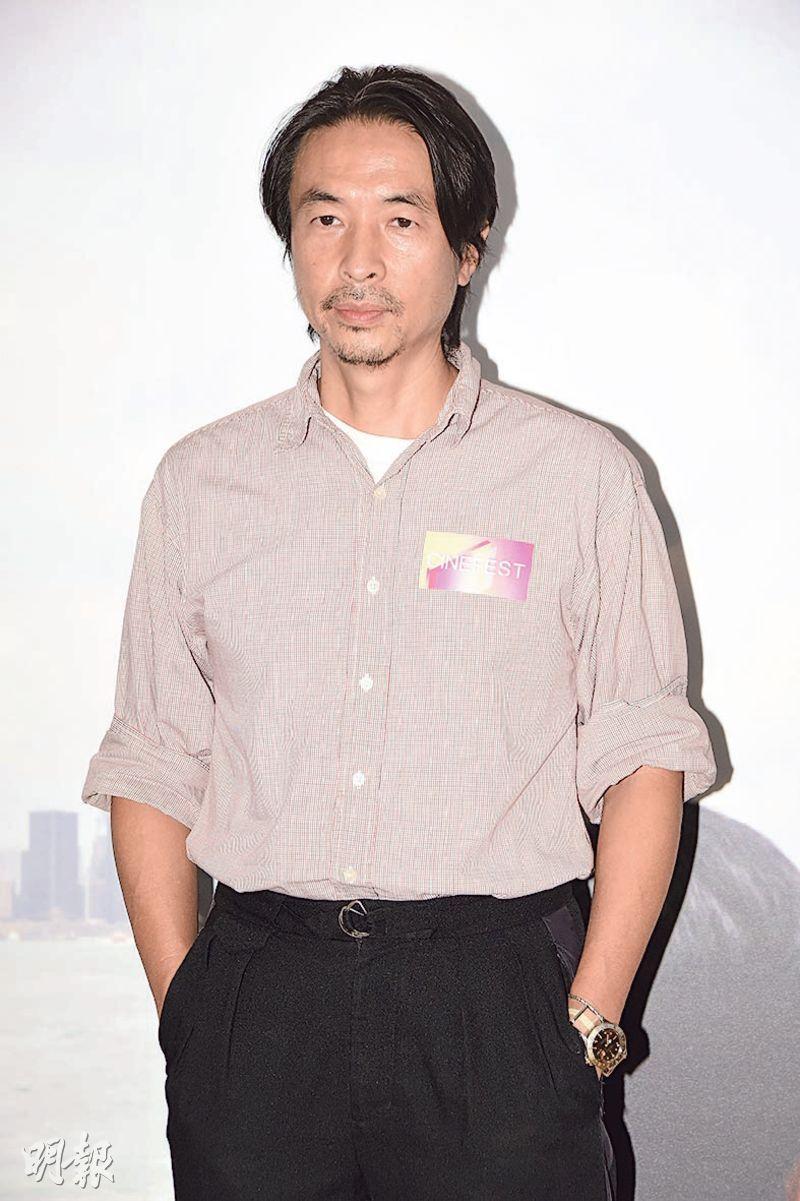 Veteran art director Man Lim Chung directed and produced KEEP ROLLING, the documentary about Ann Hui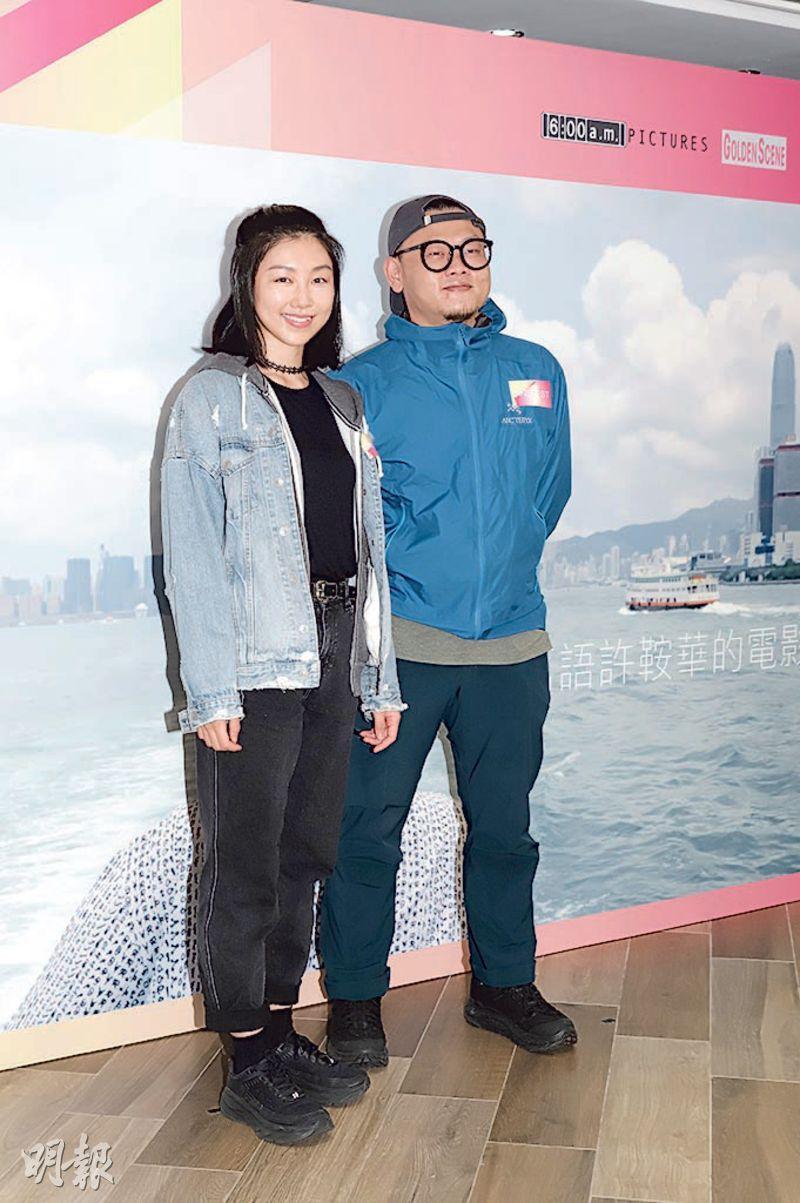 Cherry Ngan and Michael Ning on a date at the premiere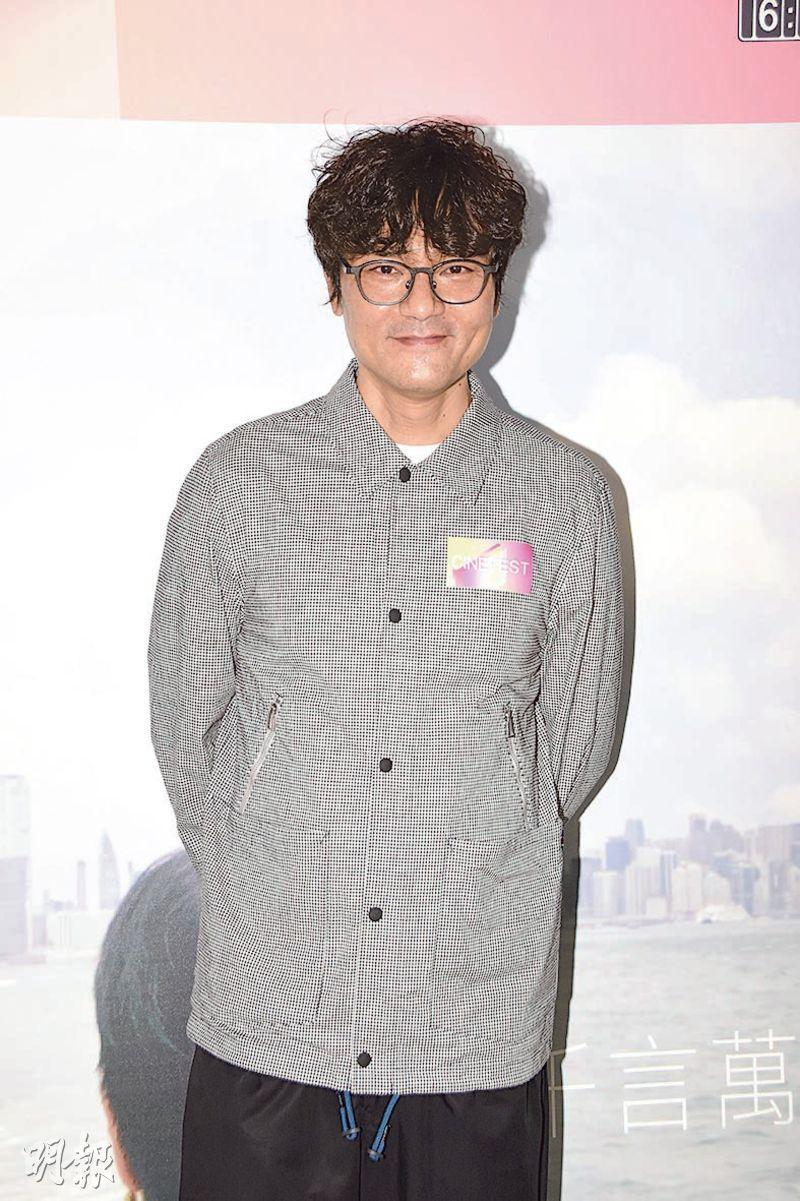 Gordon Lam never expects to be nominated for a Golden Horse Best Actor Award with HAND ROLLED CIGARETTE, so he is extra pleasantly surprised.
courtesy of mingpao.com
The documentary about director Ann Hui On Wa, KEEP ROLLING (HO HO PAK DIN YING) two nights ago held its world premiere. Hui On Wa received a film poster from the director and the producer Man Lim Chung. Friends who showed their support included Gordon Lam Ka Tung, Teddy Robin Kwan, Mabel Cheung Yuen Ting, Alex Law Kai Yui. Hui On Wa joked that the director shot her like she was Stephen Chow Sing Chi. She also said that she was afraid of insulting others and removed any footage of her less careful choices of words.
Hui On Wa revealed that before the documentary shoot she stated what could not be shot, but she did not ask the director to see the script. She only saw the film after the "rough cut", mainly because she was afraid that she would insult someone from saying something wrong. She also joked, "I am the most afraid of being on the altar, but I received a Lifetime Achievement Award and even became the lead actress. After everyone watched the film I might roll right back down. However I am happy that the film wasn't shot too solemnly and was pretty funny. The director handled it very well, without a big pile of stuff that I would stuff. He shot me like I was Chow Sing Chi." She also admitted that she was afraid that her poor choice of words would turn into talking behind people's back. "However I didn't have any intention to harm anyone, it was already cut anyway!" Director Man Lim Chung praised Hu On Wa's unshaken determination toward film. The documentary took three years to shoot, and editing took a year. Hui On Wa instead praised the director for being so serious at work that they could not joke around. "If a shoot took several years I would be a little frustrated too, but he and his team persevered and continued to shoot!"
Hui On Wa earlier received the Venice Film Festival Golden Lion Lifetime Achievement Award. She joked that she had the award for a month and she was already done being happy, only because of the pandemic "limiting gathering" she has not celebrated yet. "Now only 4 people can get together, at least I would wait until a full table before celebrating!"
Speaking of the Hong Kong Film Award being postponed for a year due to the pandemic, director Man Lim Chung did not consider whether he would be nominated. He only felt sorry for this year's films to have to wait for another year. In addition the competition against next year's films would be even greater. Hui On Wa also said that she was a little down due to the loss of a year, but believed that the event had a lot of elements to consider. It probably did not want to hastily announce awards online again.
Hong Kong Film Award Best Actor Gordon Lam Ka Tung with the Hong Kong film HAND ROLLED CIGARETTE (SAU GUEN YIN) competed for the Golden Horse Award Best Actor for the first time. He admitted that in the past he thought that with ELECTION (HAK SEH WUI) and TRIVISA (SHU DAI JIU FUNG) he would have a chance to vie for the Golden Horse. Instead he never thought that he would be nominated this time, thus it was an extra pleasant surprise. He remembered that during the shoot the spark from firework injured his eye. He spent two hours to see a doctor then returned to the set to keep working. Would he attend the Golden Horse Award in Taiwan? Ka Tung sad that for now he did not know whether he would make the trip because he had 5 scripts still to be made. In addition his collaboration with Patrick Tse Yin and Petrina Fung Bo Bo, SAT CHOOK GOR WONG FUN, was still in post production. He still had to discuss its distribution. He had to consult behind the scene friends for everything.