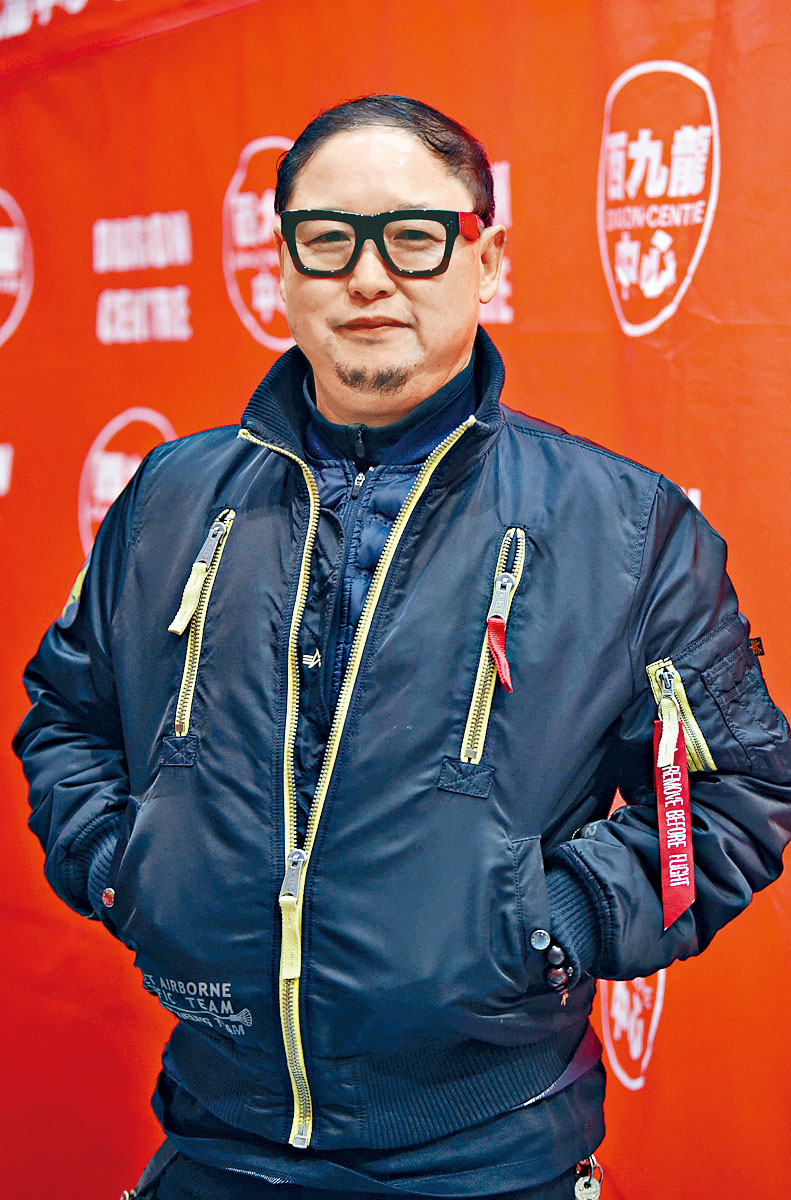 Wilson Chin produced many variety program hits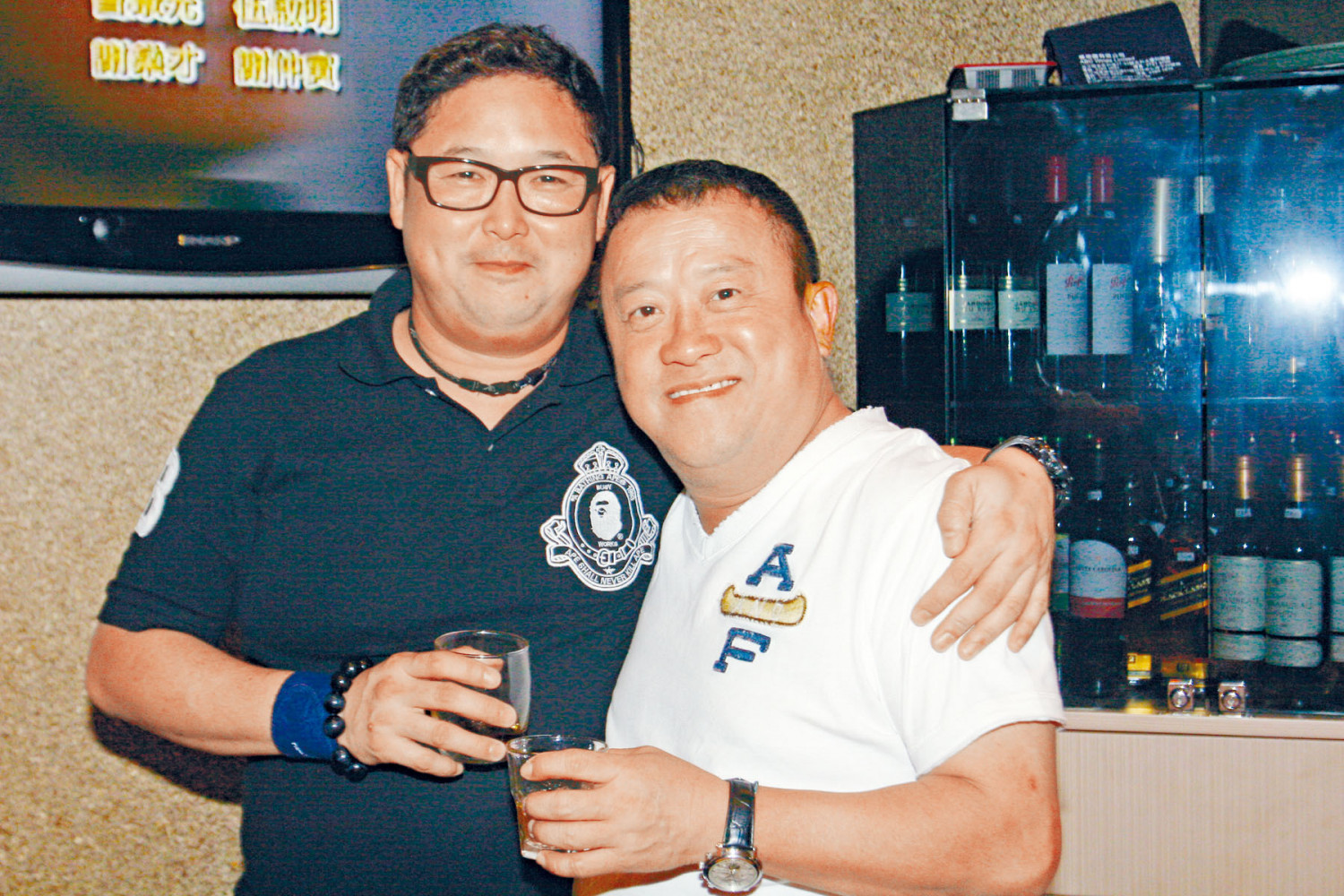 Eric Tsang has known Wilson Chin for over 20 years and is like a mentor and friend to him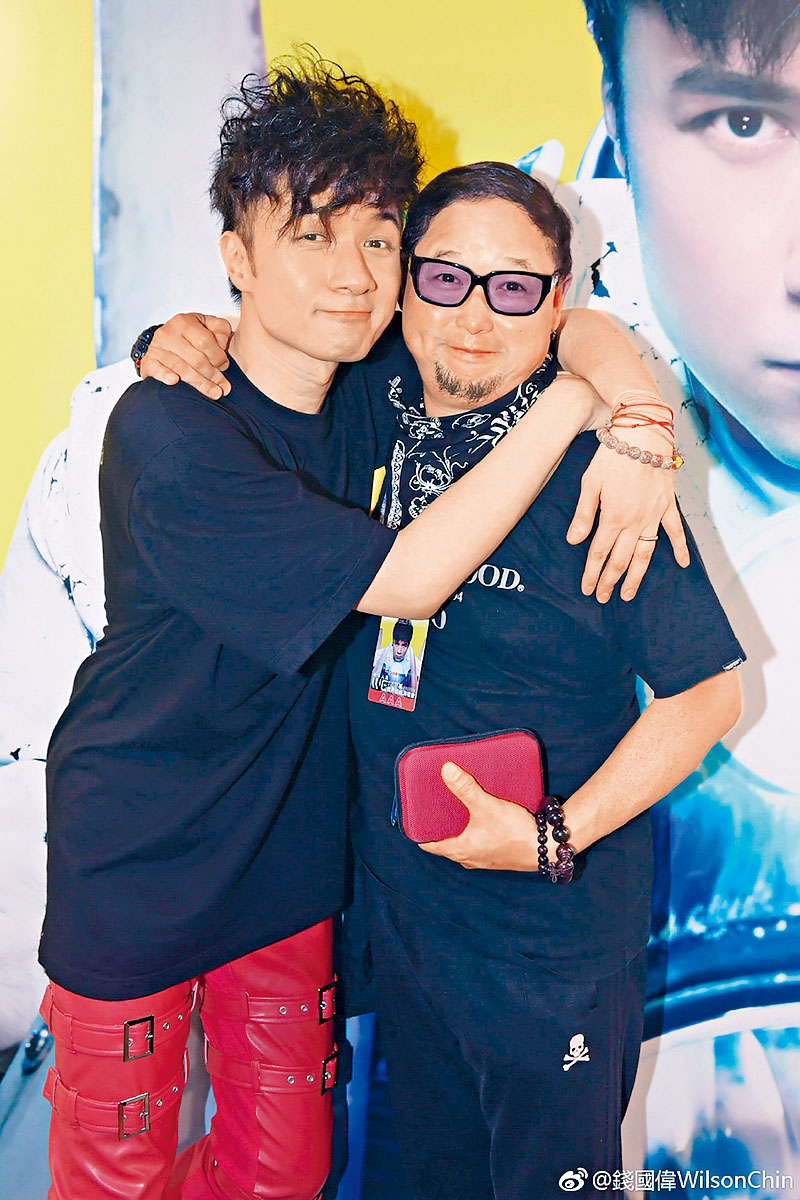 Leo Ku has worked with Wilson Chin many times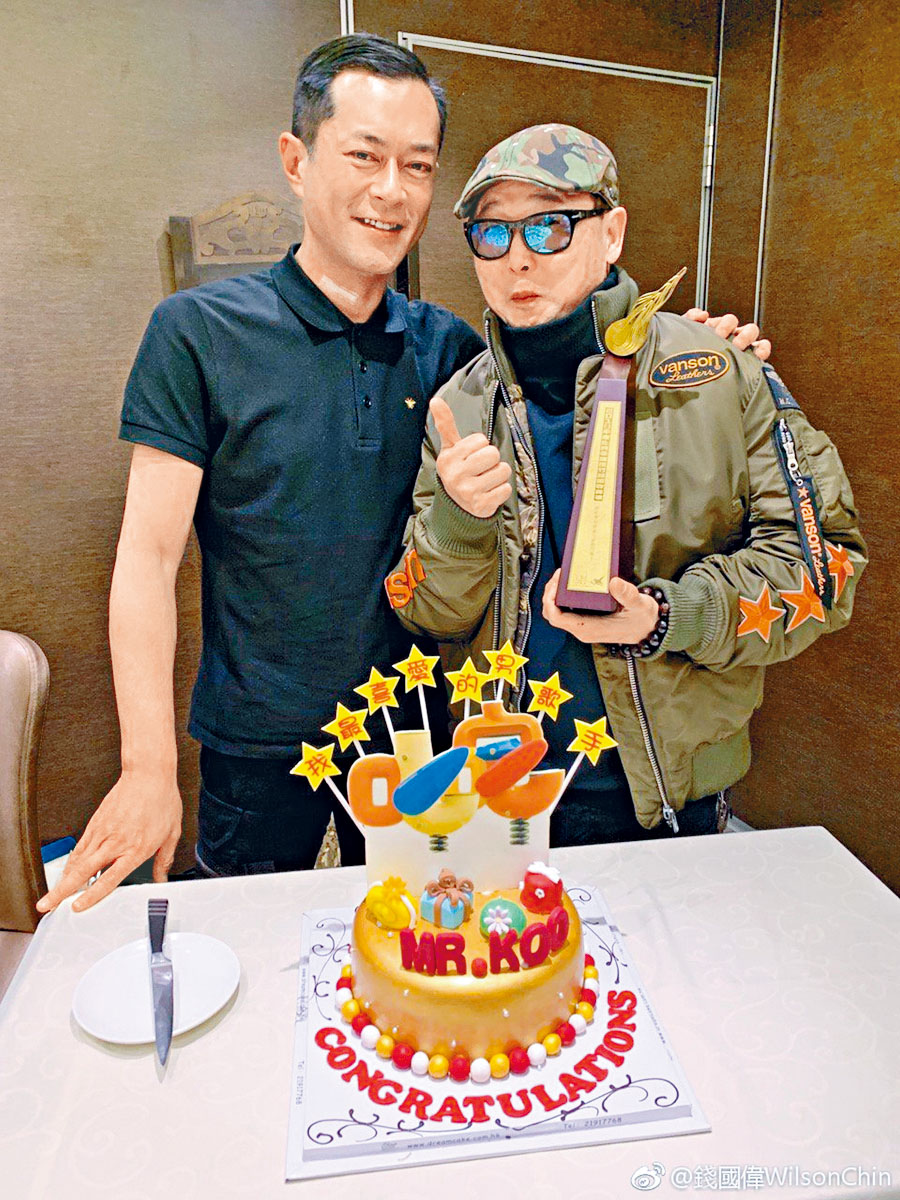 Louis Koo is heartbroken over the passing
courtesy of singtao.com
Wilson Chin appeared to be thinner early this year
courtesy of on.cc
Former TVB variety program producer Wilson Chin Kwok Wai yesterday afternoon passed away at the Hong Kong Sanitorium and Hospital from pancreatic cancer at age 58. In May this year he was rumored to be seriously ill. At the time he was caught to be extremely thin, lacking even the strength to walk as he required help from his wife Calinda Chan Yuen Wai. Some said that last year his pancreas had problems and he needed a gallbladder removal operation. Then his condition improved for awhile, then recently it worsened and finally he passed away. He was survived by his wife and their two year old daughter. SUPER TRIO's Eric Tsang Chi Wai also revealed that this golden partner would miss his young daughter the most.
Chin Kwok Wai succumbed to pancreatic cancer. Produced countless variety programs, directed movies and produced concerts, he was widely known in the industry. Many artists upon hearing the news of his passing were saddened.
Working with Chin Kwok Wai on the variety program SUPER TRIO, Tsang Chi Wai was extremely saddened over the passing of his good brother Chin Kwok Wai. Chi Wai's impression of Chin Kwok Wai was that he was very active in the industry, but privately he also spent a lot of time to help those in the business. He has done a lot, like directing many large scale charity and disaster fund raiser. He also directed and produced the Hong Kong Film Awards. He volunteered for those jobs and he gladly did them.
Chi Wai lamented, "From the first episode of SUPER TRIO we already worked together. It's 20 some years. Originally I said I would wait for him for a 25th anniversary SUPER TRIO commemorative edition, but unfortunately over a year ago he discovered a problem with his pancreas. Actually for a period we thought we had hope, because in Japan we found a doctor who used immune cell therapy that was very suitable for treating him. Due to the pandemic he couldn't go to Japan, which was a setback for his confidence!" Chi Wai pointed out that Chin Kwok Wai
Did Chin Kwok Wai have any final wish? Chi Wai said, "He missed his daughter, she is still very little!" Chi Wai sighed. "Earlier I kept encouraging him and boosted his morale. I told him I was waiting for him for the 25th anniversary SUPER TRIO commemorative edition, and waiting for him to come back and make movies. Originally earlier I had a pandemic film that I wanted him to direct a part of, unfortunately he didn't have enough strength!" Now Chin Kwok Wai passed, would his wife and daughter have problems financially? Chi Wai said that everyone have already called to ask if they need any help. "The most urgent is taking care of his funeral, we can talk about the rest later!"
The Hong Kong Performing Artist Guild president Louis Koo Tin Lok said, "I would like to thank him for his contribution to Hong Kong show business as a producer. Wilson was also this term's Performing Artist Guild vice president. He put his heart and effort into the Guild. I wish him a safe journey! The Guild will contact his family and try to provide assistance!"
Two days ago many friends learned that Chin Kwok Wai's condition was less than optimistic and went to the hospital to see him one final time. When William So Wing Hong saw Chin Kwok Wai, he could no longer speak but was still conscious and reaction. So Wing Hong said, "Last night (Andy) Hui Chi On and I went to the hospital to keep him company, to say something soothing and encouraging in his ear, and tell him to hurry up and plan the Big Four reunion. We of course know it's not possible, but he tried to say something hopeful to him. At the time he could not speak, but he gave an OK gesture. I also bought him cheese egg and butter pineapple bun. I knew he couldn't eat, but I didn't have much to say so I told him to eat if he could. When I left I told him to rest up, not to think too much. We witnessed his proposal in Las Vegas, with all the firework, we watched the birth of his child. From now on we would try to help as much as we could, I hope his wife would be able to be strong."
The Chin Kwok Wai produced classic program BEAUTIFUL COOKING made its hosts Edmond Leung Hon Man, Ronald Cheng Chung Kei, and Alex Fong Lik Sun's popularity roar. Edmond visited Chin in August. Currently in quarantine for work in the Mainland, Edmond said, "Yesterday actually I already received the news, many brothers went to see him for a final time. Before quarantine I visited hi at the hospital in mid August. Chin Kwok Wai and I have known each other for a very long time, since I started in the business. The earliest was the SUPER TRIO production, later with BEAUTIFUL COOKING we became even more familiar. He produced Big Four's two concert tours. On and off stage whether at work or at play, we built great trust and long friendship. I know about his illness for awhile. Earlier he didn't want to worry everyone, he was unwilling to see us. In the recent months I finally was able to see him. The news came rather suddenly, may he rest in peace and my condolences to his family."
Cheng Chung Kei said, "Only because of you there was BEAUTIFUL COOKING, also because of BEAUTIFUL COOKING Edmond, Siu Fong and I had our most successful and representative work, thank you! I wish you to be in a comfortable place to continue to demonstrate your abilities now, to continue to make everyone so happy! Everyone please take care, good health to everyone!"
Leo Ku Kui Ke and Chin Kwok Wai have worked together on concerts. Gei Jai posted, "My heart hurts very, very, very much. My tears can't be stopped. Texts recorded those photos and conversations. Each time we battled shoulder to shoulder. Before each concert in my ear piece would be you saying 'Gei Jai good show'. My heart hurts very, very much."