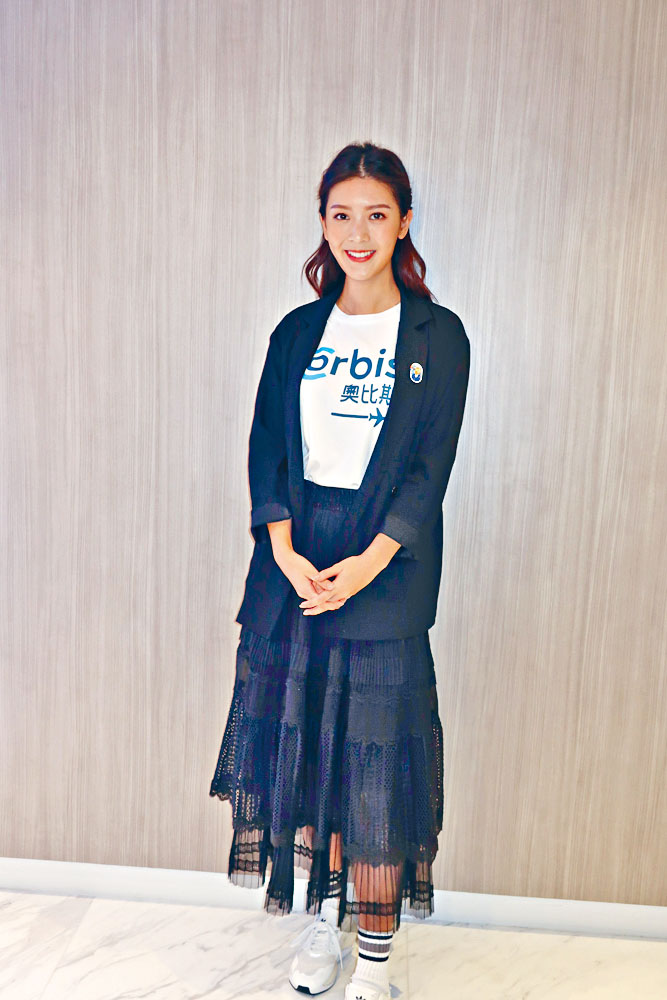 Jennifer Yu due to astigmatism could not recognize Yau Hawk Sau
courtesy of singtao.com
Jennifer Yu Heung Ying yesterday attended the Orbis' "World Vision Day" 2020 awards. She said that she was confident about her looks, especially her bright eyes. However actually she realized that she seemed to have face blindness. Once at a premiere someone greeted her from afar. She could not see the face clearly and ignored him. Then he approached and she realized that he was Yau Hawk Sau. Finally she went to check and found out that she had an astigmatism.
Yu Heung Ying revealed that due to the pandemic she has not attend any public event in two months. Fortunately her jobs have only been postponed and not cancelled. She pointed out that earlier she and Vincent Wong Ho Shun worked together on a movie about education. The film was scheduled to start production at the end of last year. Last month when the pandemic eased work immediately began. However sometimes when they shot the street scenes on location, all the pedestrians were in masks but she was not. She felt like she went to a parallel universe. However she stressed that before the shoot the cast and the crew took the full preventive measures. She only took off her mask when she took her mark.
Yu Heung Ying in the film played a teacher. "Two years ago I played a student, now I play a teacher. Maybe two years later I would play the school superintendent!" She also said that she and Super Girls member Cheronna Ng Ka Hei earlier performed on a concert online, feeling that she actually was as scared when singing with someone as she had someone to share the burden.