What did Babyjohn Choi say to surprise Joyce Cheng and Shiga Lin like this?
courtesy of on.cc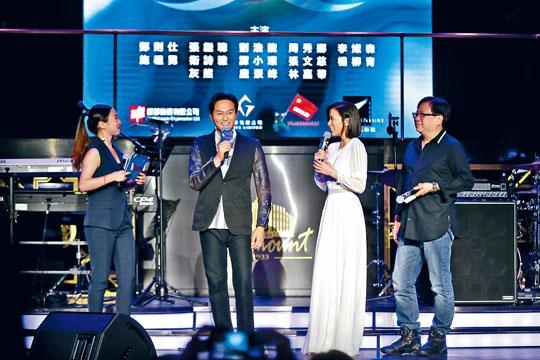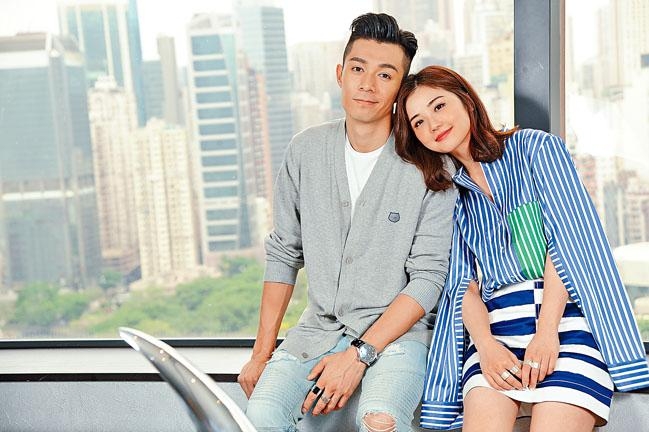 courtesy of singtao.com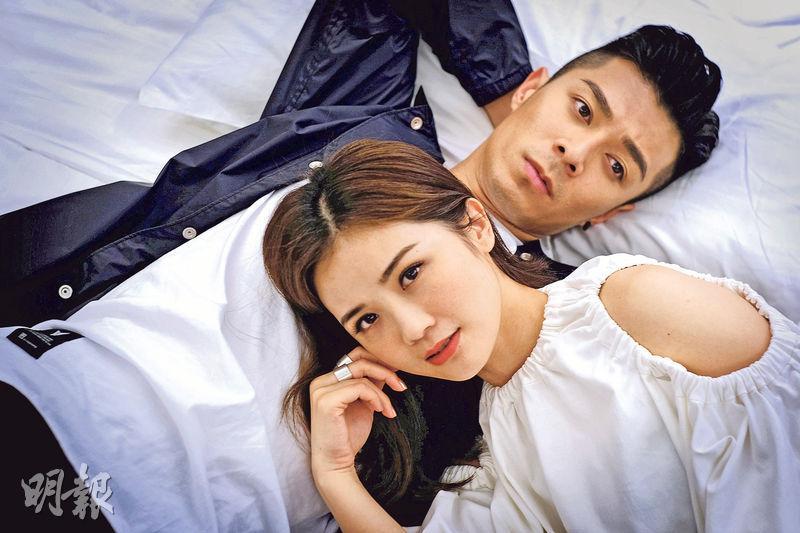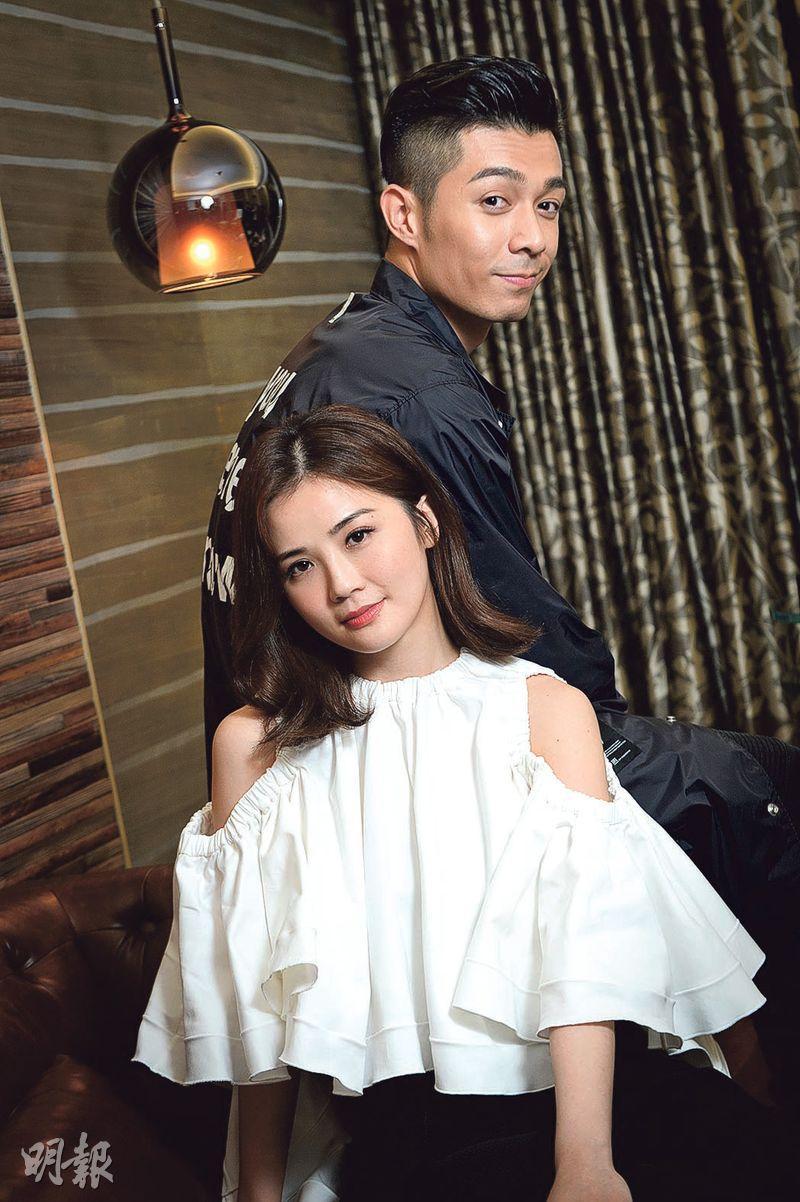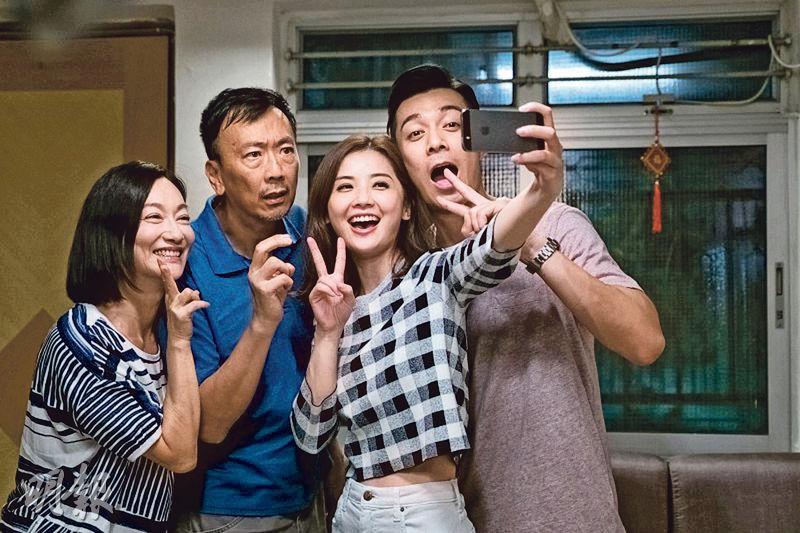 Kara Wai, Lawrence Cheng, Charlene Choi, Pakho Chau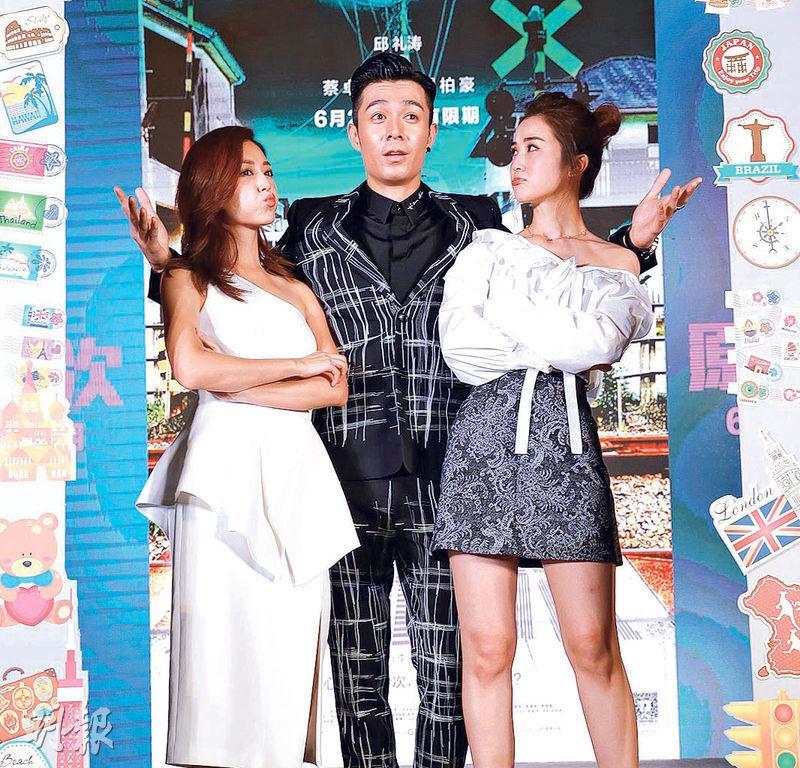 Michelle Wai, Pakho Chau,Charlene Choi
Dayo Wong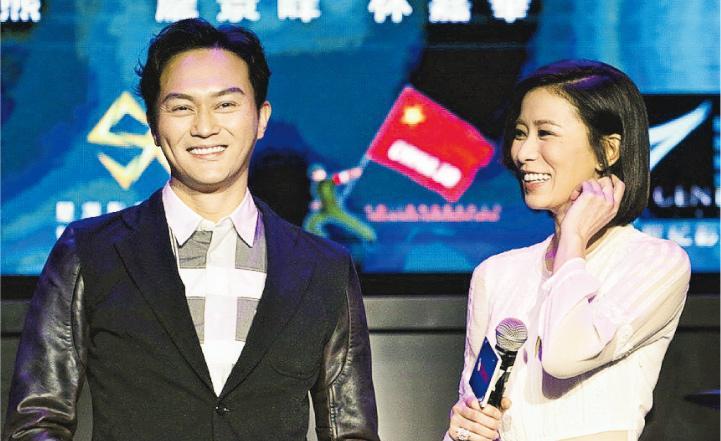 Julian Cheung and Charmaine Sheh will work together on SIT MUK HUNG JEH
courtesy of mingpao.com
The film 77 HEARTBREAKS (YUEN LEUNG TA 77 CHI) two days ago held a "Journey of Love" press conference in Shanghai. Charlene Choi Cheuk Yin, Pakho Chau, Michelle Wai Sze Nga attended. At the press conference, Pakho Chau ran into Choi Cheuk Yin and Wai Sze Nga's "Journey of Love" romantic interrogation. From where he would go for a date, meet the parents and even "one night stand", questions that couples would run into were asked. Pakho Chau needed to put all of his effort into pleading for their "forgiveness". However Choi Cheuk Yin admitted that in real life she was not the petty girlfriend who liked to nag, and hoped that every couple that has seen the film would properly communicate and resolve various frictions in their relationships instead of turning minor conflicts into major problems.
In addition, hmv Digital China Group two days ago announced its film project line up at the Shanghai Film Festival. They included seven Chinese films and domestic productions and three foreign film distributions. Julian Cheung Chi Lam, Dayo Wong Tze Wah, Charmaine Sheh Sze Man, Pakho Chau, Joyce Cheng Yun Yi, Shiga Lin, Babyjohn Choi Hon Yik Ava Liu (Yu Kiu) attended the press conference.
Chilam and Sheh Sze Man aside from the just finished ALWAYS BE WITH YOU (SEUNG JOI NEI JOR YAU) next month will work together again in the new film SIT MUK HUNG JEH (SECRET LEAKING WALKER). Chilam revealed that in the film he will play a cop, Ah Sheh said that she will play a reporter -- a role that she has never played before. For the Ah Sheh, Wong Tze Wah, C Kwan starred in the new comedy AGENT MR. CHAN (DUNG DUK DUT GUNG), Tze Wah gave Sheh Sze Man an English nickname "sexy man". The crowd cracked up.