courtesy of on.cc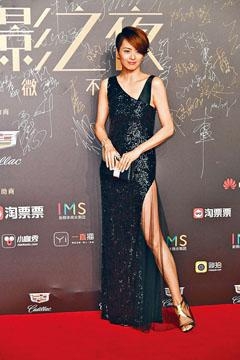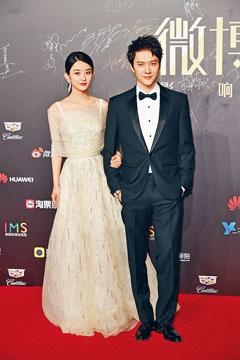 courtesy of singtao.com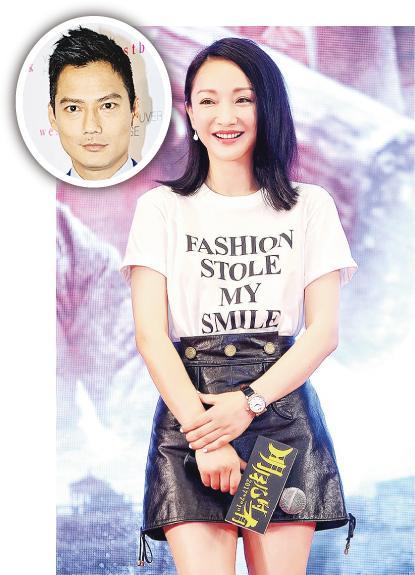 Xiao Shenyang, Law Chung Him, Zanilia Zhao, Gigi Leung
Law Chung Him, Sire Ma
courtesy of mingpao.com
The film OUR TIME WILL COME (MING YUT GEI SI YAU) two days ago made an official appearance at the Shanghai International Film Festival with a premiere and a press conference. Stars Zhou Xun and Wallace Huo attended the premiere. Eddie Peng Yu-Yan was busy at work and unable to attend and co-star Guo Tao took his place. After the screening, the first audience gave Ann Hui On Wa and the actors four ovations!
For the Hong Kong Hand Over 20th anniversary, OUR TIME WILL COME for the first time adapted the legendary "Great Rescue" to the big screen. In the film the "Fang Lan" represented patriots began a secret mission to successfully rescue several hundred people from Hong Kong. Director Hui On Wai said that the film was very different from the past War Against Japanese Aggression films. "This is history that few know about but should not be forgotten. I was the most touched to see those seemingly ordinary people standing up without regard for personal gain when the nation was in a crisis. They were all great heroes in my heart." Executive producer and Bona Film Group chief Yu Dong was full of confidence in the film's box office.
Zhou Xun said, "The film production took place at actual locations, bringing me a very strong feeling like I was there." She played an important character who rescued the people in the film. She turned from an elementary school teacher to a guerrilla member. "At the time I thought if I was in that era, I believe I would have joined the guerrilla too!"
Zhou Xun's on screen childhood sweetheart Wallace Huo were separated due to the war. He even joined the Japanese military for his undercover assignment, but despite the enormous pressure of special agent duty his character remained naturally elegant. When he had time he would even cook. Wallace Huo said that this special agent probably would like to have the super ability of "eating whatever he wanted and not get fat" the most. "In the film my character loved food, when he had pressure he hoped to eat for a release. How could he not get 'fat'? Many around us have this problem. I feel this is also the 'eating whatever and not get fat' super ability that modern people want the most."
Zhou Xun said that if she had super power, her character would need an invisibility cloak. She said, "Our underground work required a lot of identity changes, so I feel the invisibility cloak would help a lot. With it I can avoid the enemy's detection."
Earlier Taiwan media rumored that Zhou Xun and her husband Godfrey Gao were "divorced". Zhou Xun's office through the media said, "They haven't parted, please pay attention to public welfare." At the press conference Zhou Xun did not seem affected by the rumor, reporters caught that she was not wearing her wedding ring as she did before.
In addition, the film THE MONKEY KING 3 (SAI YAU GEI NUI YI GOK) director Soi Cheang Po Shui and actors Feng Shaofeng, Zanilia Zhao Liying, Law Chung Him, Xiao Shenyang, Gigi Leung Wing Ke, Sire Ma Choi two days ago appeared at the Shanghai International Film Festival. The actors attended a fashion show and a party.
Leung Wing Kei who took the early flight to shanghai did not even have time for dinner. She stayed at the party until after midnight. For two days in a row she had to get up at 5AM to get ready, go to the airport, boarded the flight then was notified that the plane had problems. She had to take an afternoon flight, messing up her rehearsal plans for a Mainland weekend show. "Not only me, Him Jai suffered the same fate as me!" Leung Wing Kei said.