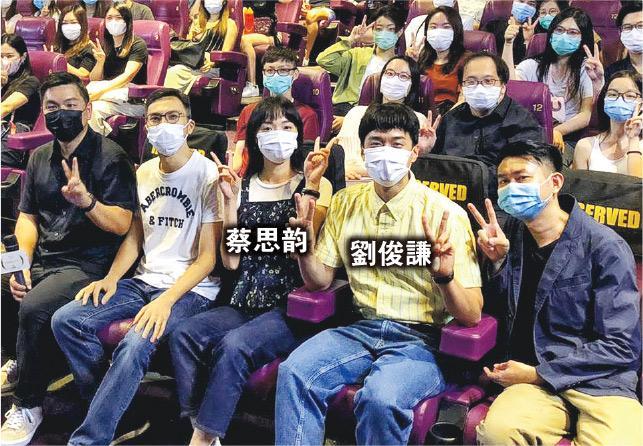 courtesy of mingpao.com
The Terrance Lau Chun Him and Cecilia Choi Sze Wan starred, Kiwi Chow Koon Wai directed BEYOND THE DREAM (WAN OI) in the past weekend topped the box office for two days in a row. On Sunday its single day box office was over HK$ 900,000. BEYOND THE DREAM opened low on opening day with only HK$ 140,000. Lau Chun Him expressed that he was disappointed on his personal social media, lamented that BEYOND THE DREAM had no star, the subject was not commercial enough so the poor box office performance was comprehensible. He worried that the first week box office would be brutal and each major cinema circuit would reduce shows, then this film would very quickly say goodbye to the audience. Chapman To Man Chak, Kristal Tin Yui Nei and many film critics strongly recommended BEYOND THE DREAM. The weekend box office miracle appeared, as every show was sold out and the performance was encouraging.
Director Chow Koon Wai said that his heart dropped when the opening box office was low. Then the film had multiples in growth and audience word of mouth, he was not only touched but also sentimental. He said, "Seemingly Heaven is reminding me, this city still has room for love." Lau Chun Him and girlfriend Choi Sze Wan went on audience appreciation dates, visiting 10 shows over two days. Some viewers said that they have watched BEYOND THE DREAM 8 times already.