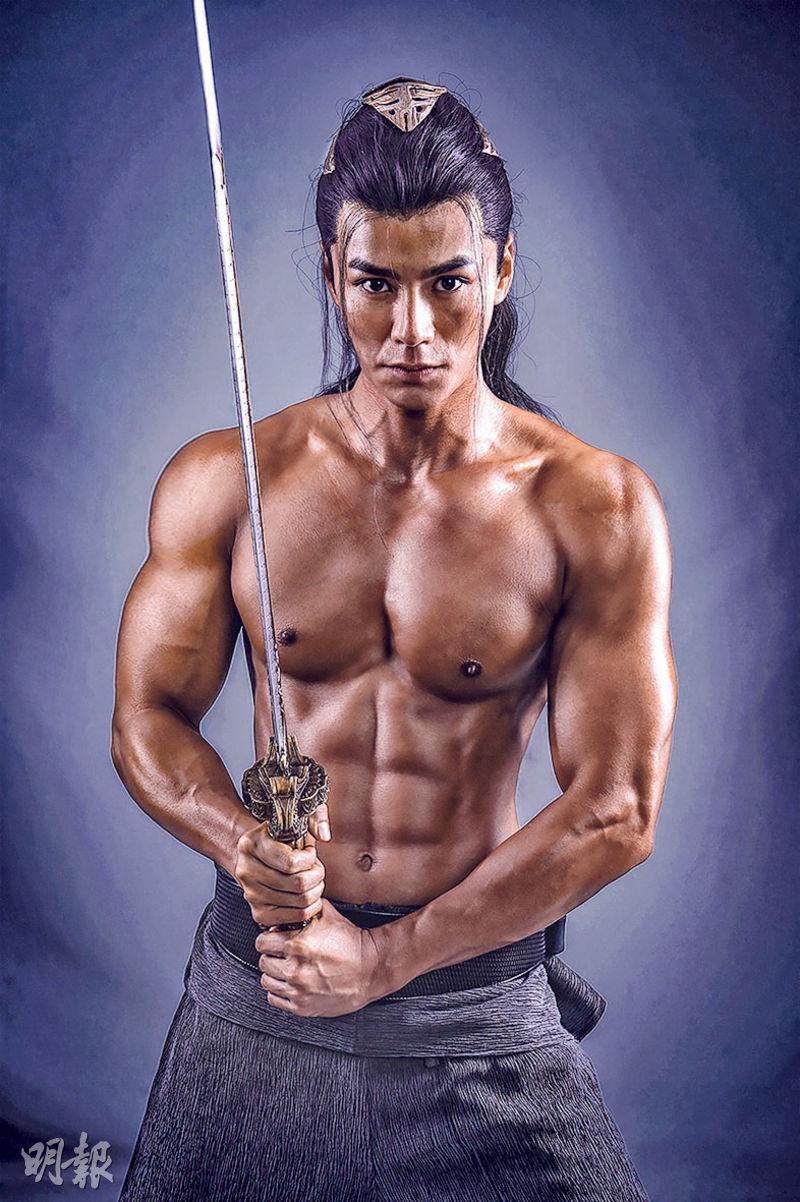 courtesy of mingpao.com
Law Chung Him jokes that he never measures his chest and guesses that it was 42 inches.
Henry Lau has to give up his favorite food to get into this shape
courtesy of on.cc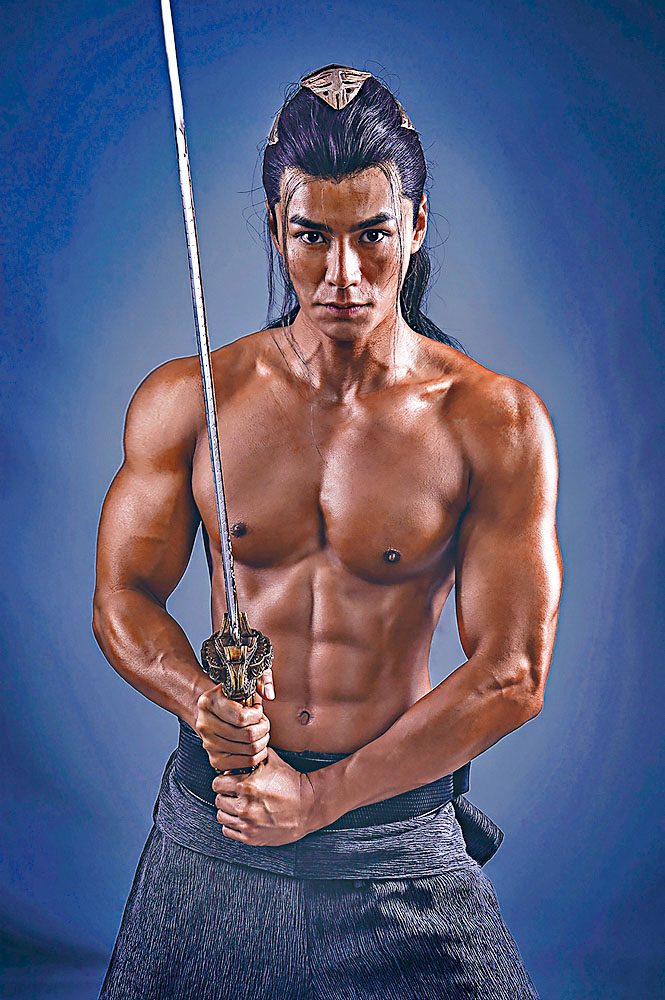 courtesy of singtao.com
Law Chung Him and former Korean boy band Super Junior-M member Henry Lau Hin Wa in the new film DOUBLE WORLD (JING TOH) maintained "explosive muscular" conditions during the 3 months of production at the request of the director. Everyday after work they would keep training. Him Jai even achieved a 42 inch chest and won many "hearts"!
During the shoot Henry and Him Jai had to handle of a lot of stunts and special effect scenes for 12 hours everyday in 40 degrees temperature. On their days off they still had to continue their martial art, equestrian and other training. Everyday after work they met at the fitness center and never slacked off; they also paid attention to their diets! Henry who had to handle a sea of work notices daily during the shoot went without grease, salt and his favorites rice and noodles. Everyday he only had steamed chicken breast and vegetables; Law Chung Him followed his coach's instruction and ate less grease and salt.
Him Jai said, "Henry and I both have chest baring costumes. Aside from strength training, the coach also made special arrangement to improve our shape. Before the costume still shoot I had to drink 10 liters of water for several days in a row. On the day of the shoot I ate potatoes like mad to absorb water so I would be even more obviously cut." When asked about his chest size, he said, "I didn't measure then, it was around 42!" With self discipline and effort, Henry and Him Jai's explosive muscular results were ideal. Their arms, chests, and abdominal muscles were all present, cut without being excessively muscular.