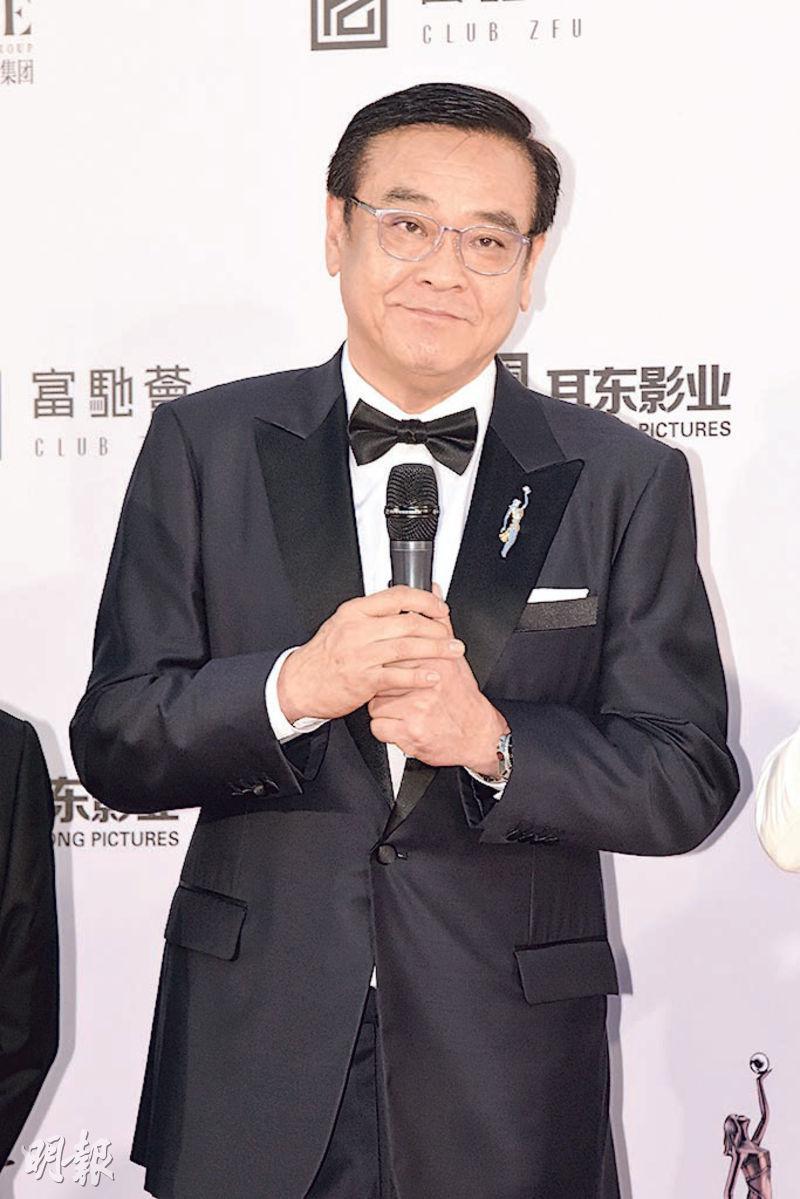 The "Directors' Succession Scheme" has earmarked HK$ 100 million to make 10 to 12 films, inviting veteran directors like Derek Yee to help new directors.
courtesy of mingpao.com
The Commerce and Economic Development Bureau announced yesterday that the Government will earmark around $260 million under the Film Development Fund (FDF) to implement five major measures to increase the number of local film productions, nurture young directors and scriptwriting talents and enhance professional training, with a view to adding value to the trade, helping the trade tide over this difficult period and re-energising Hong Kong's film industry.
"As a result of social events and the epidemic, local film production and investment have shrunk, posing acute challenges to the trade and practitioners in the past year. The Government is therefore committed to providing multi-pronged support for the trade to go through this difficult period and sustaining the success story of Hong Kong films," the Secretary for Commerce and Economic Development, Mr Edward Yau Tung-wah, said.
The five major measures to energise Hong Kong films are set out below:
(1) Directors' Succession Scheme: Qualified directors are invited to partner with one to two young directors to co-produce films, with earmarked funding of around $100 million to subsidise 10 to 12 local film productions. Each film will be granted a subsidy of around $9 million. The Scheme serves the purpose of encouraging directors to groom young talents, and to enhance the quality and quantity of local film productions.
(2) Relaxation of "the Film Production Financing Scheme": To increase the number of local film productions in the short term and render relief to film practitioners, the Government will increase the actual financing amount, investors will be granted priority to recover half of their investment, and disbursement will also be made earlier. The measures are expected to benefit over 10 film productions, involving government financing of $100 million.
(3) "Scriptwriting Incubation Programme": The Programme encourages current scriptwriters and would-be scriptwriters to join the profession and/or produce high-quality scripts. With earmarked funding of around HK$8 million, it is expected that around 40 quality scripts will be incubated.
(4) Sponsoring the trade to provide free short-term advanced training courses: The Federation of Hong Kong Filmmakers and the Hong Kong Film Directors' Guild have been subsidised with a total of $20 million to organise for the trade, with tuition fees exempted, "the Skills Programme for Hong Kong Filmmakers" and "the Hong Kong Film Directors' Guild's In-depth Professional Training" respectively, so as to add value to the industry.
(5) Enhancement of the "First Feature Film Initiative": Starting with the 6th edition, the maximum number of winning teams under the FFFI was increased to six. The Higher Education Institution Group's production budget has been raised to HK$ 5 million (previous cap was HK$ 3.25 million) and the Professional Group 's production budget to HK$ 8 million (previous cap was HK$ 5.5 million). The 6th "First Feature Film Initiative" saw a total of 55 applications, a rise of 80% from last year.
Yesterday the 6th First Feature Film Initiative winners are announced as well. The Higher Education Institution Group winners are Sasha Chuk Chi Ngan's FLY ME TO THE MOON (DAN YUEN YUN CHEUNG GAU), Yip Yuk-ying's THE WONDER (FUNG KING SIN) and the Veronica Bassetto (Bak Wai Kei) and Sophie Yang Fan's GAMER GIRLS (DIN GAING NUI GAI LUEN MUNG). The Professional Group winners are Ho Miu-kei's LOVE LIES (NGOR TAM DIK NA CHEUNG LUEN OI) and Ka Sing-fung's FOSTER LOVE (LAU SHUI LOK FA).
For the "Directors' Succession Scheme", Directors like Wong Kar Wai and Mabel Cheung Yue Ting would be responsible for mentoring new comers and producing movies together. Cheung Yuen Ting said that she already had a plan. "This time I would work with my student (Norris) Wong Yi Lam. Back then when all the students handed into their homework, only she made a musical and left me with a deep impression. Lately I watched her first film as a director. She even wrote the story. I thought she has a lot of potential." Wong Kar Wai revealed that he would work with THE GRANDMASTERS (YUT DOI JUNG SI)'s assistant director Ronald Zee (Tsui Chi Chun). "Because I witnessed his growth. This time the government's plan will be able to enable talented young people to show their strong suit." Tsui Chi Chun admitted that he hoped to be able to show what he has learned from Wong Kar Wai.