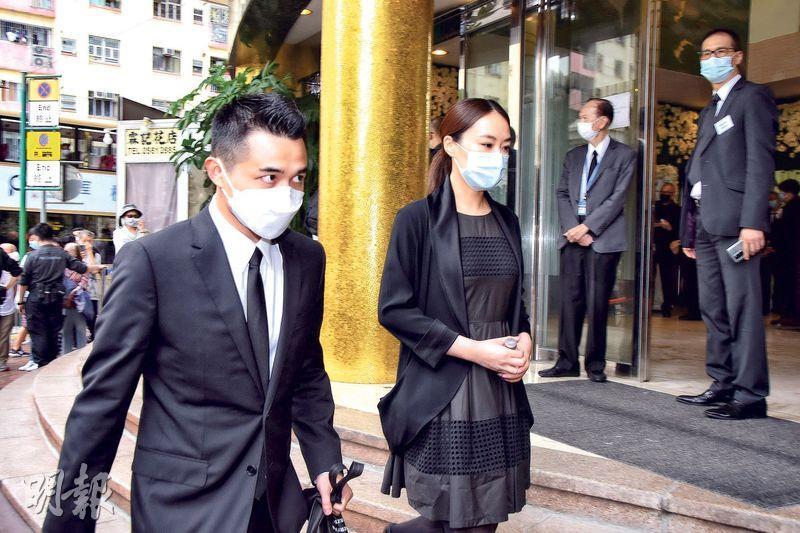 Arnaldo Ho and Jeannie Chan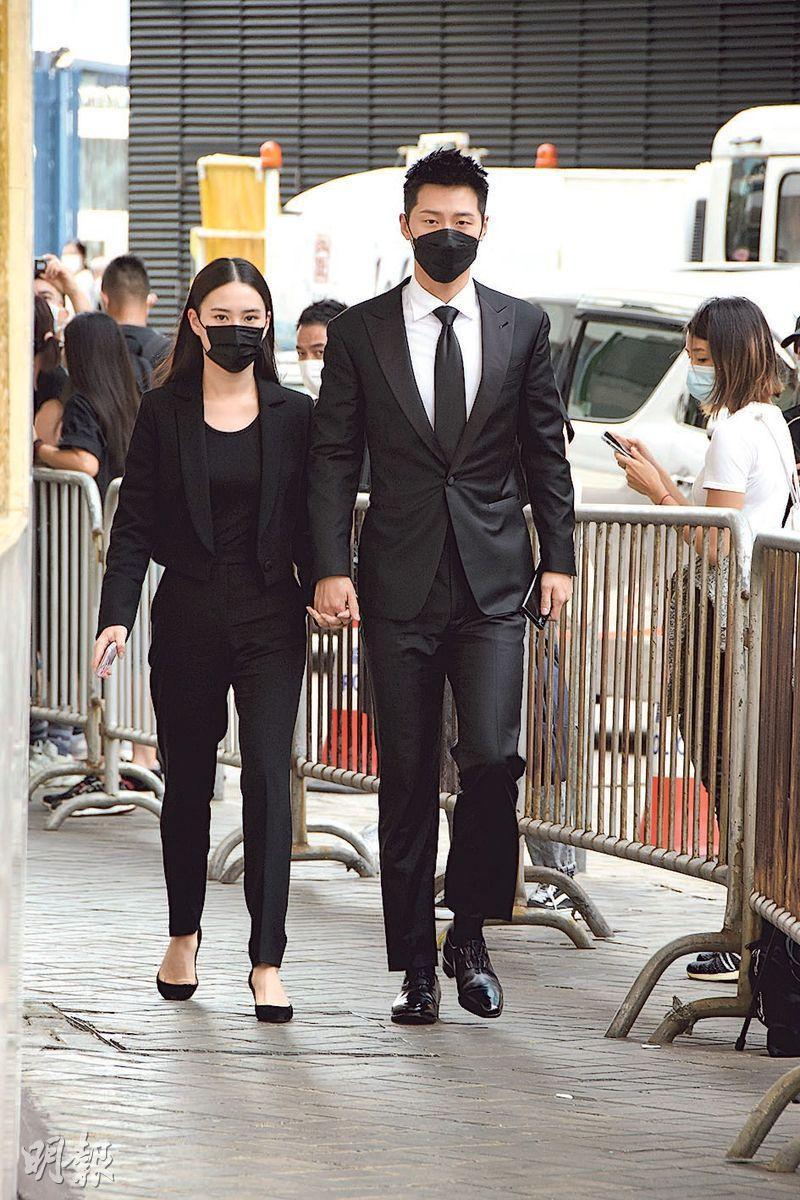 Laurinda Ho and Shawn Dou
Conroy Chan and Josie Ho believe her father would be pleased with the funeral arrangement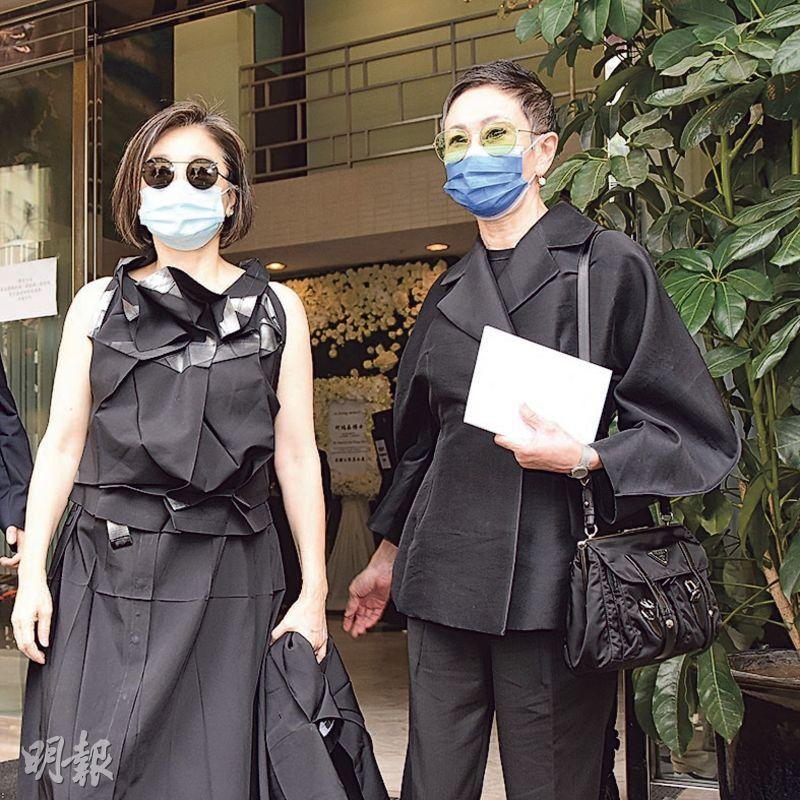 Brigitte Lin and Shi Nansun
courtesy of mingpao.com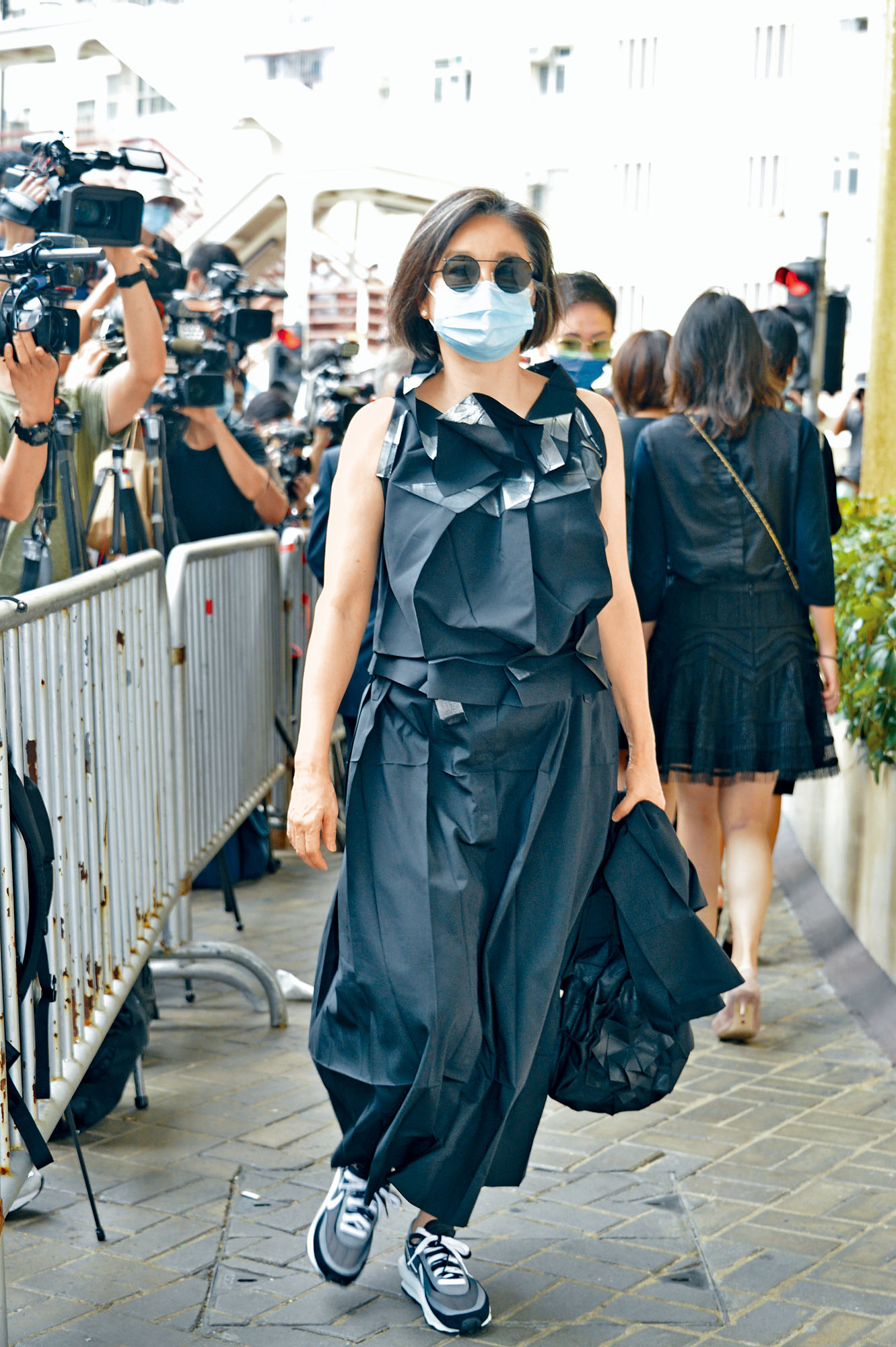 The media still recognizes Brigitte Lin, even when covered from head to toe
Josie Ho says that her father will always be in her heart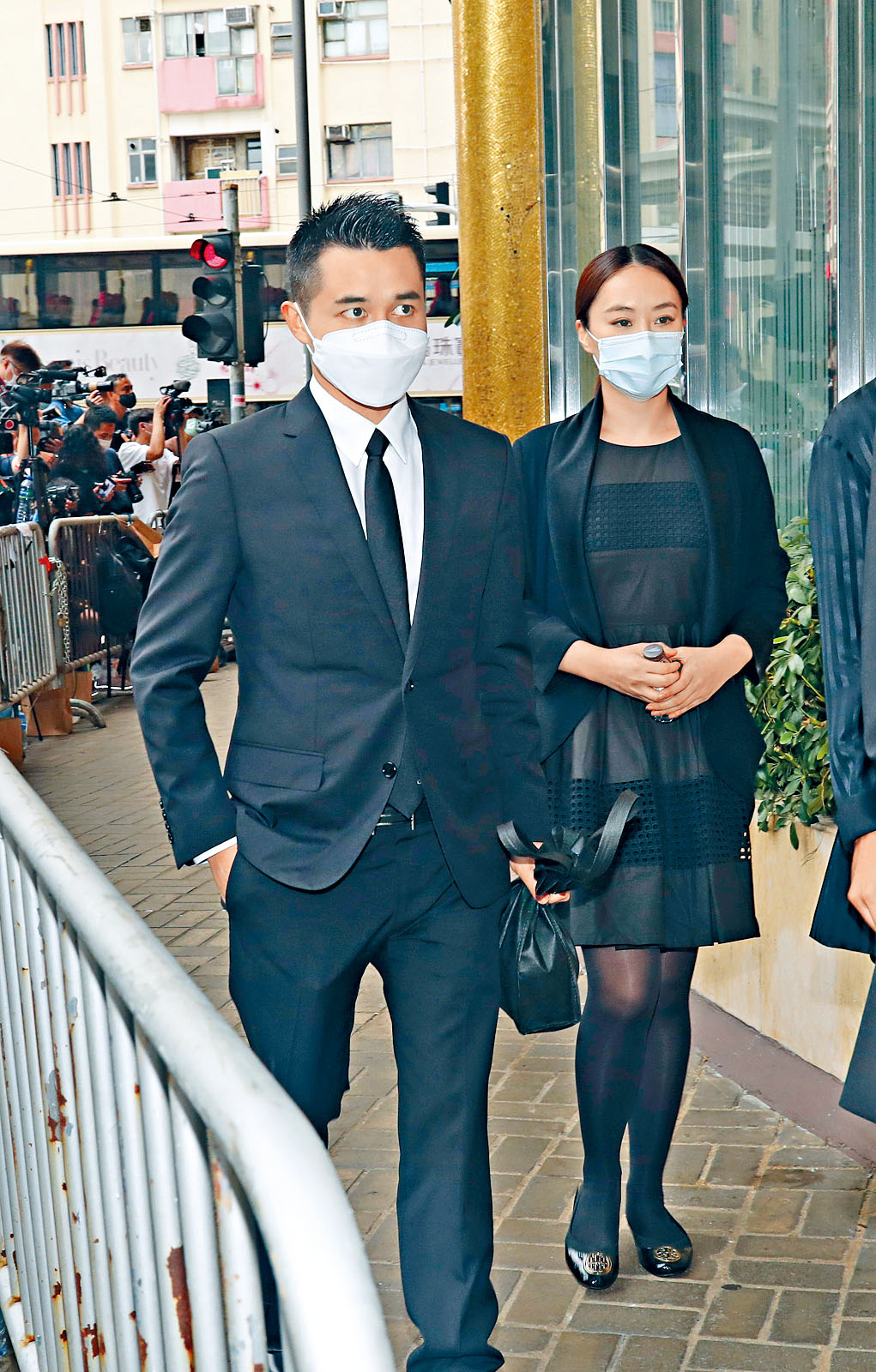 Arnaldo Ho leaves with Jeannie Ho
courtesy of singtao.com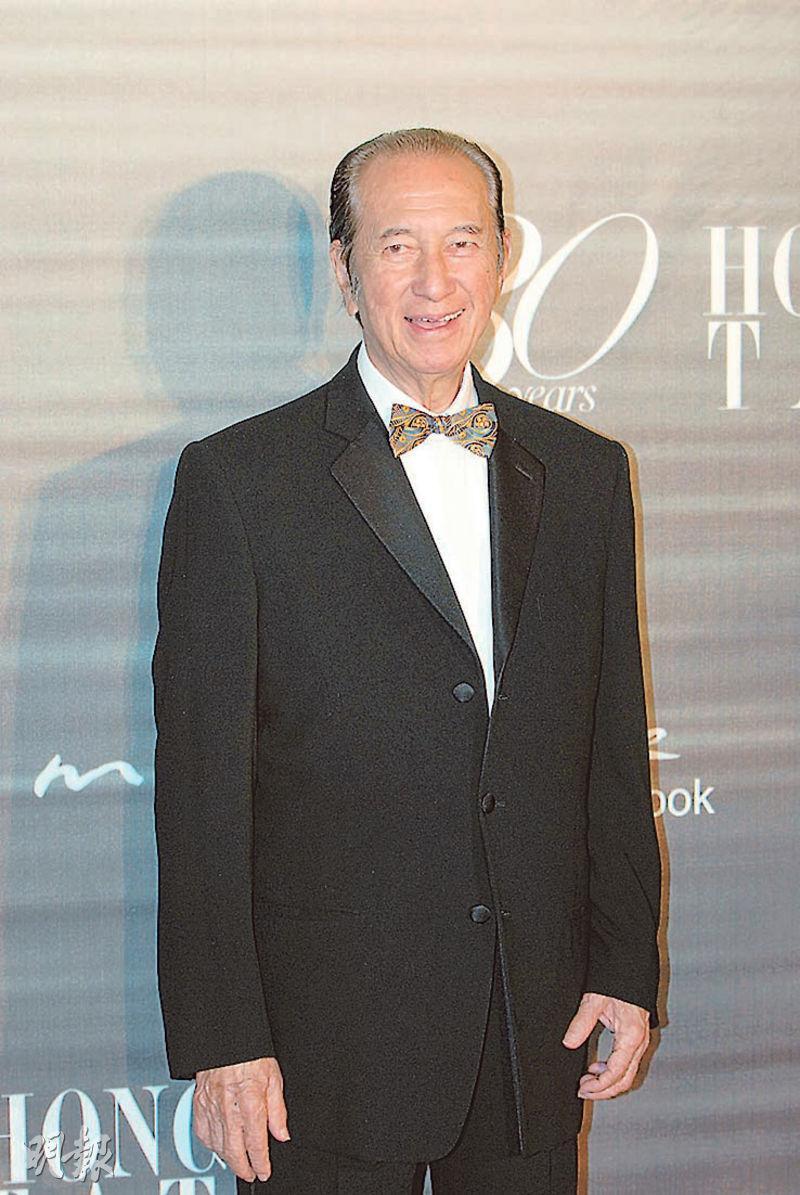 Ina Chan needs to steady her footing with help from her daughter Laurinda Ho, whose fiance Shawn Dou followed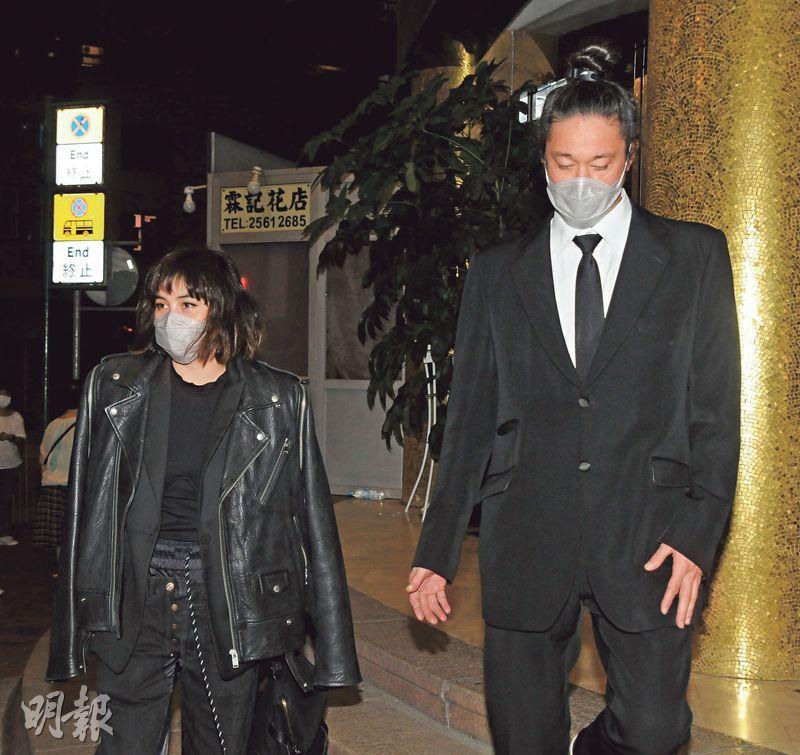 Josie Ho and Conroy Chan
Liza Wang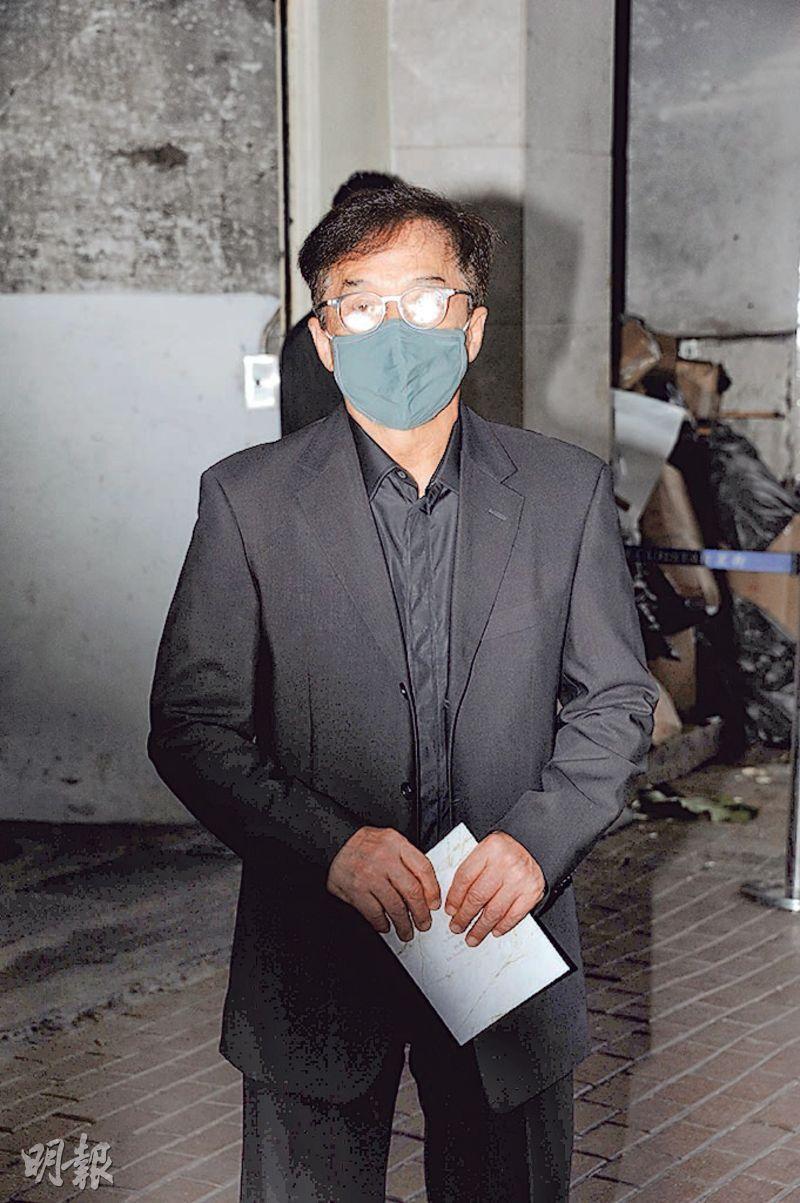 Jackie Chan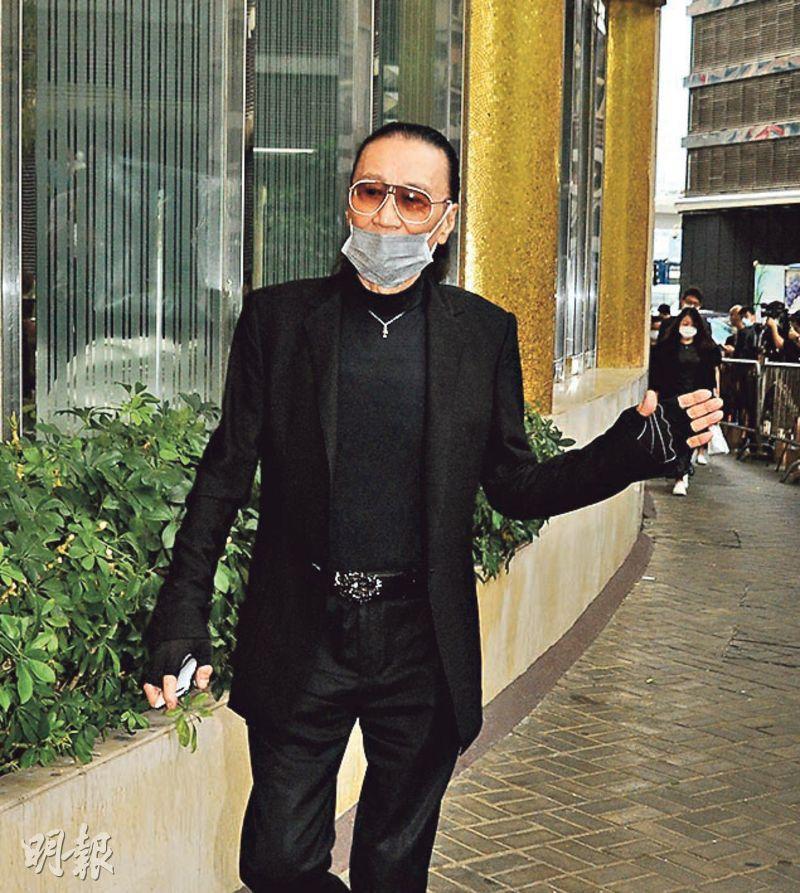 Patrick Tse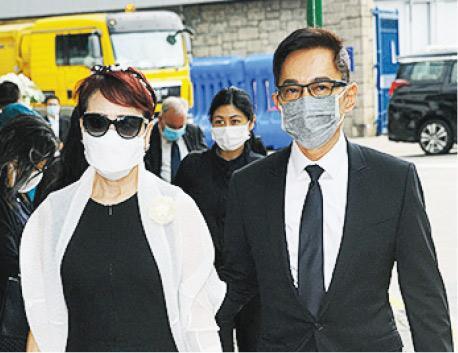 Deborah Li and husband Mustache Kong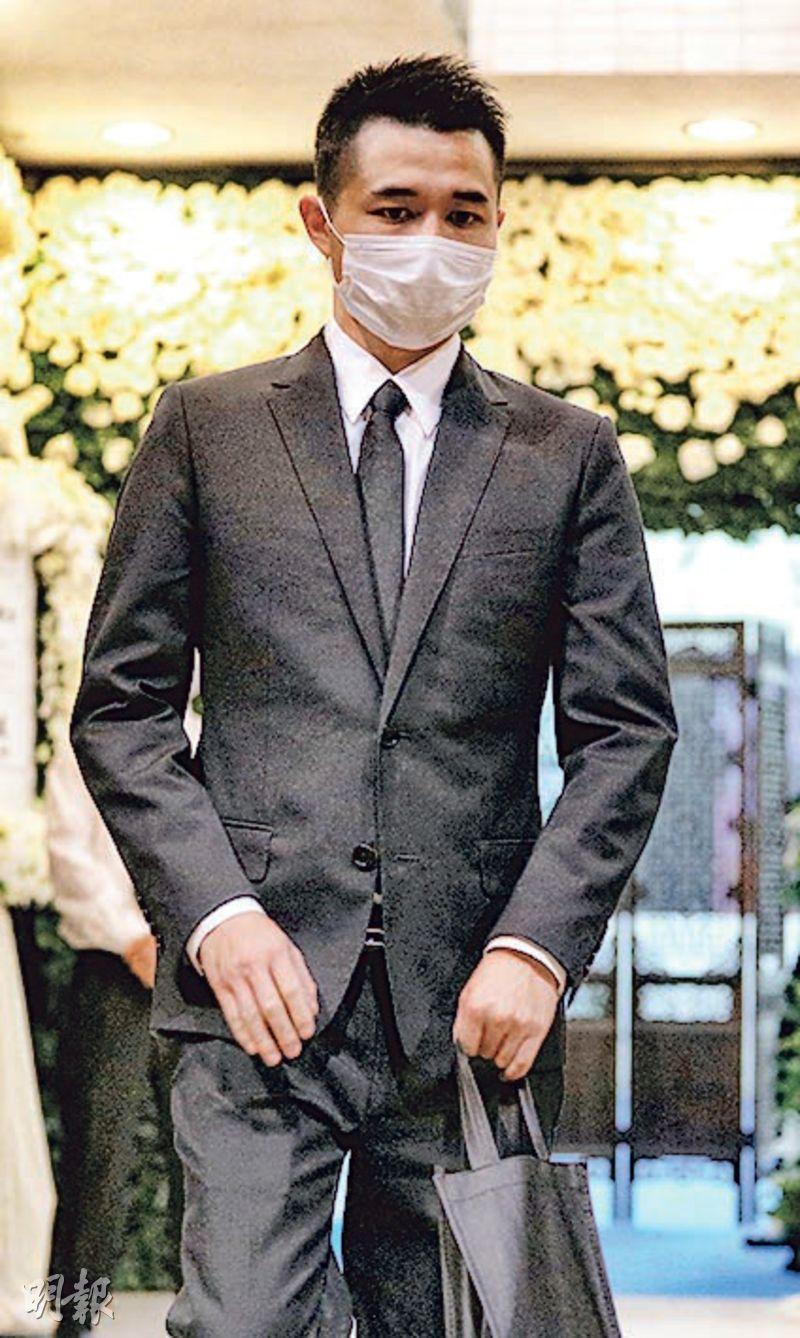 Arnaldo Ho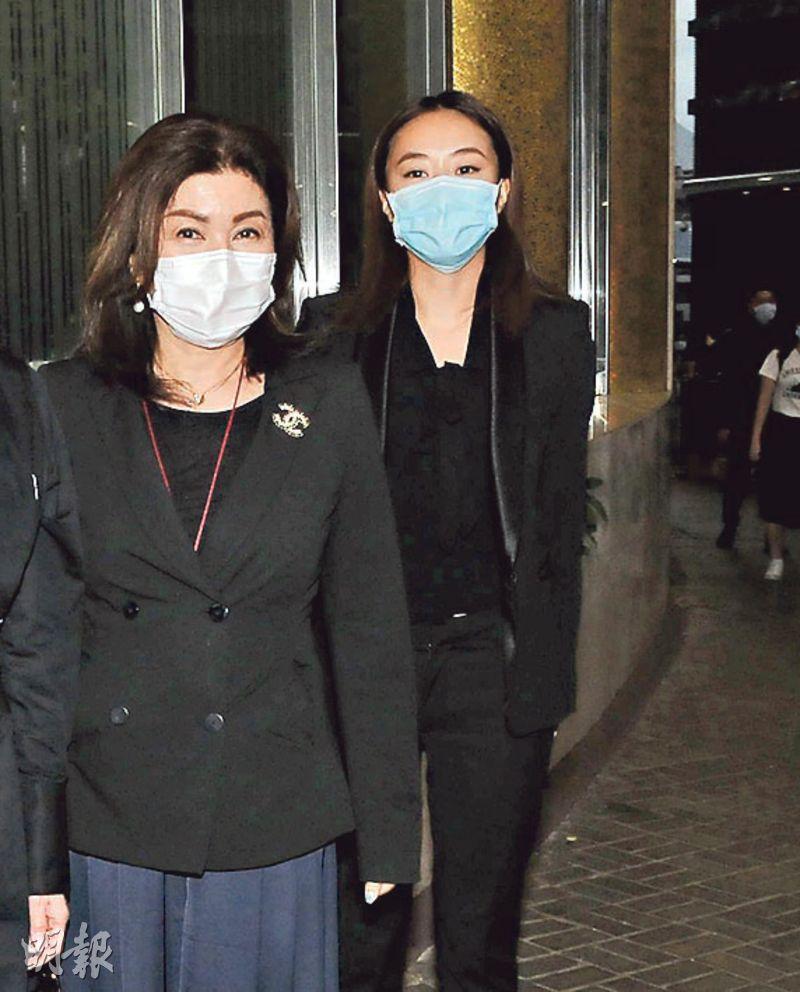 TVB executive Elaine Lok and Jeannie Chan pay their respect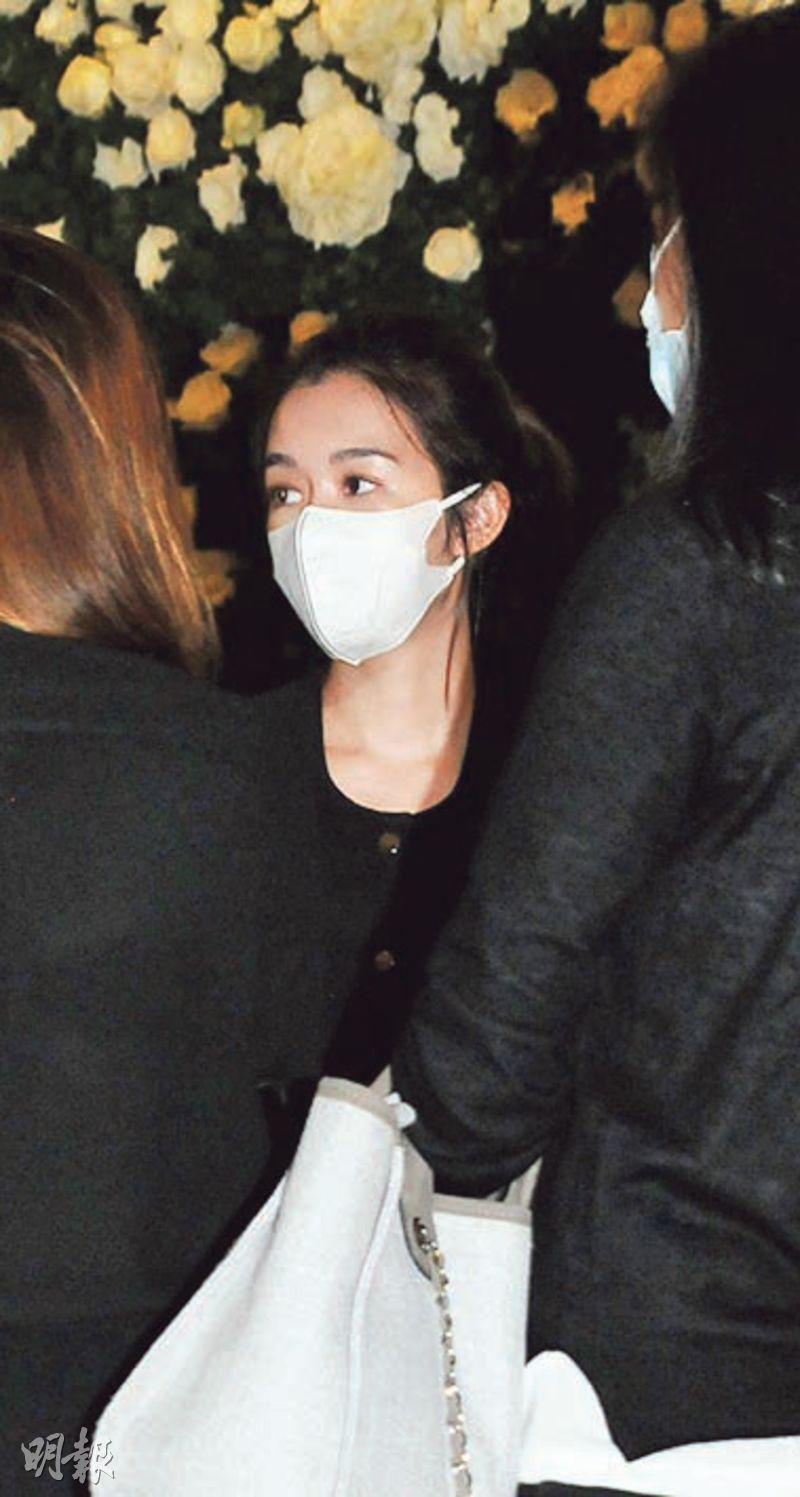 Louisa Mak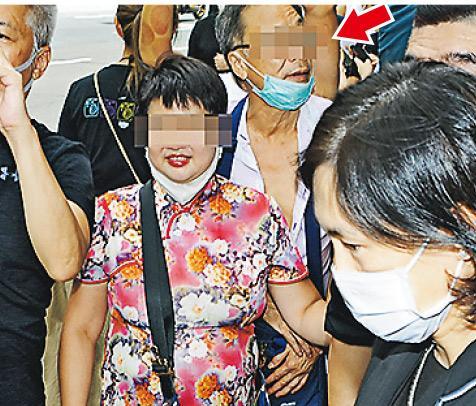 A woman named Chow claimed to be either the daughter of god daughter of Stanley Ho, while a man named Tam who claimed to be her husband also claimed to be Alan Tam's younger brother.
courtesy of mingpao.com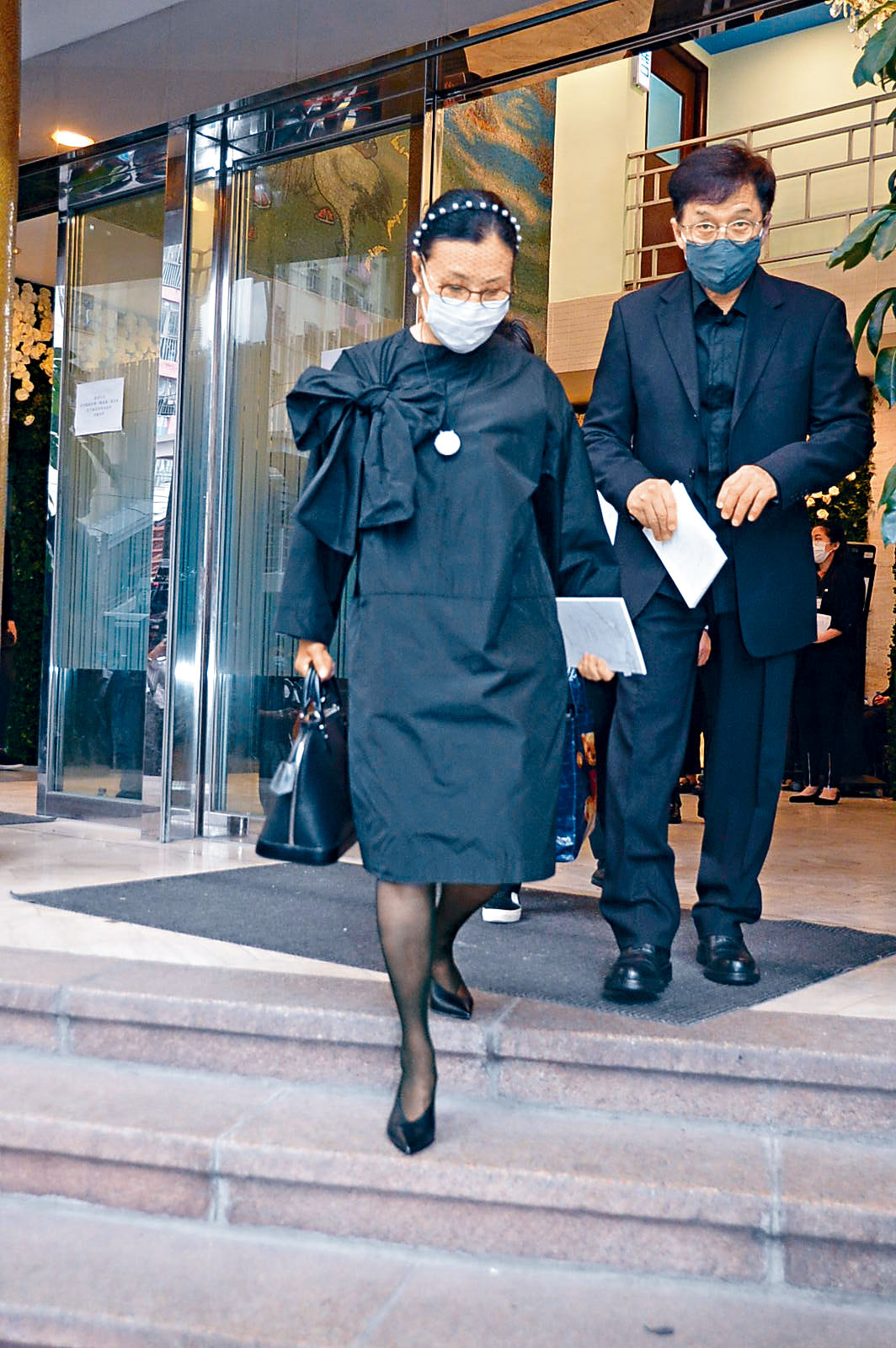 courtesy of singtao.com
The casino magnate for half a century, Stanley Ho Hung Sun passed away on May 26th at age 98. The Gambling King's funeral service would take place for three days at the Hong Kong Funeral Parlor. The first day was for family only. Yesterday the public service was held and the funeral would take place today when the Gambling King would rest eternal at the Chiu Yuen Cemetery. The Gambling King was an important figure in the world of politics and business and participated in many charity events. He sang and danced on television fund raising programs as he often showed his friendly side despite his stature and was well respected. Yesterday countless notables from politics, business, arts and entertainment world sent floral arrangement to bid the Gambling King a final farewell!
The four families of Ho arrived in the morning in groups. Around 1PM people from different walks of life came to pay their respect, including Jackie Chan, Liza Wang Ming Chuen, Jeannie Chan Ying who was rumored to have reconnected with Ho's son Arnaldo Ho, Isabella Kau Hung Ping, Patrick Tse Yin, Deborah Li and her husband Mustache Kong, May Ng Yuen Fong with her son Caspar Wu and daughter Helene, Vinci Wong Yin Chi, Kam Kwok Leung, Elaine Lok Yi Ling, Louisa Mak Ming Sze, and others, artists who sent floral arrangement included Chow Yun Fat, Miriam Yeung Chin Wa and Real Ting Chi Ko, Cherie Chung Chor Hung, Wong Cho Nam and others.
Wang Ming Chuen arrived in black alone around dusk. She was also a member of the funeral committee. Ah Jeh stayed for half a hour and spoke to the media when she left, saying that she and the Gambling King met and conversed at many charity events. They even performed a duet. The most memorable was one year at the Community Chest fund raising event when she and Mr. Ho competed on the same team. Ah Jeh praised Mr. Ho for his humor, for being a gentleman and talented in every way. Aside from achievements in his career, he also valued the education of his children. When he was young he was very handsome. She really missed her. Because of all his charity work, his passing would be a tremendous loss to everyone. As Ah Jeh spoke to the media, Jackie Chan left in a low profile manner.
Kau Hung Ping said when she left, "Today and I came to pay my respect with people of the Chamber of Commerce. Dr. Ho was one of the judge when I competed at a beauty pageant. We probably had a few exchanges, but I already forgot what they were about."
Chan Ying and TVB executive Lok Yi Ling came to bid farewell to the Gambling King but did not speak to the media. As they left reporters followed and asked if she has reconnected with Arnaldo, Chan Ying did not respond and left with Ms. Lok. Former Miss Hong Kong Mak Ming Sze also came to pay her respect.
With over 100 media members on hand to cover the event, the Ho family was very attentive to the media as reporters received food and beverage. Ho's third wife Ina Chan personally made baked goods and even expressed concern for the media over how hot the day was through her assistant; Josie Ho Chu Yi also arranged for security and assistant to distribute beverage to the media, and Sabrina Ho Chiu Ying brought Cifan (sticky rice rolls).
Each of the Ho families started to leave around 8PM. When Ho Chiu Yin and her husband Conroy Chan Tsz Chung left, they stopped to speak to the media. She expressed that she was very grateful that so many people loved Papa. Was the atmosphere sad? She said, "Everyone is OK, (take care of yourself!) Everyone please take care as well, I know my older sister is having a very hard time."
Did anyone who promised to appear in the end did not? Chiu Yi said, "Maybe they were concerned about the pandemic. (Were Andy Lau Tak Wa and Stephen Chow Sing Chi invited to attend?) You don't get to invite anyone to stuff like this, the obituary was already published, anyone who wants to come, would." A woman named Chow claimed to be the Gambling King's daughter outside the hall. Chiu Yi said that such occurrences were frequent, so much so that a story could be written from them.