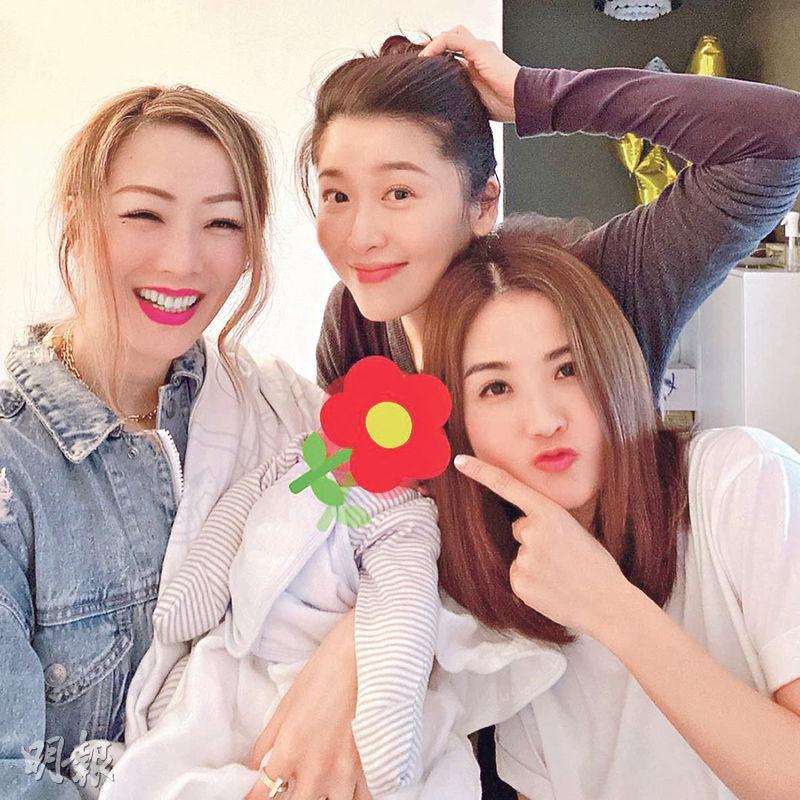 courtesy of mingpao.com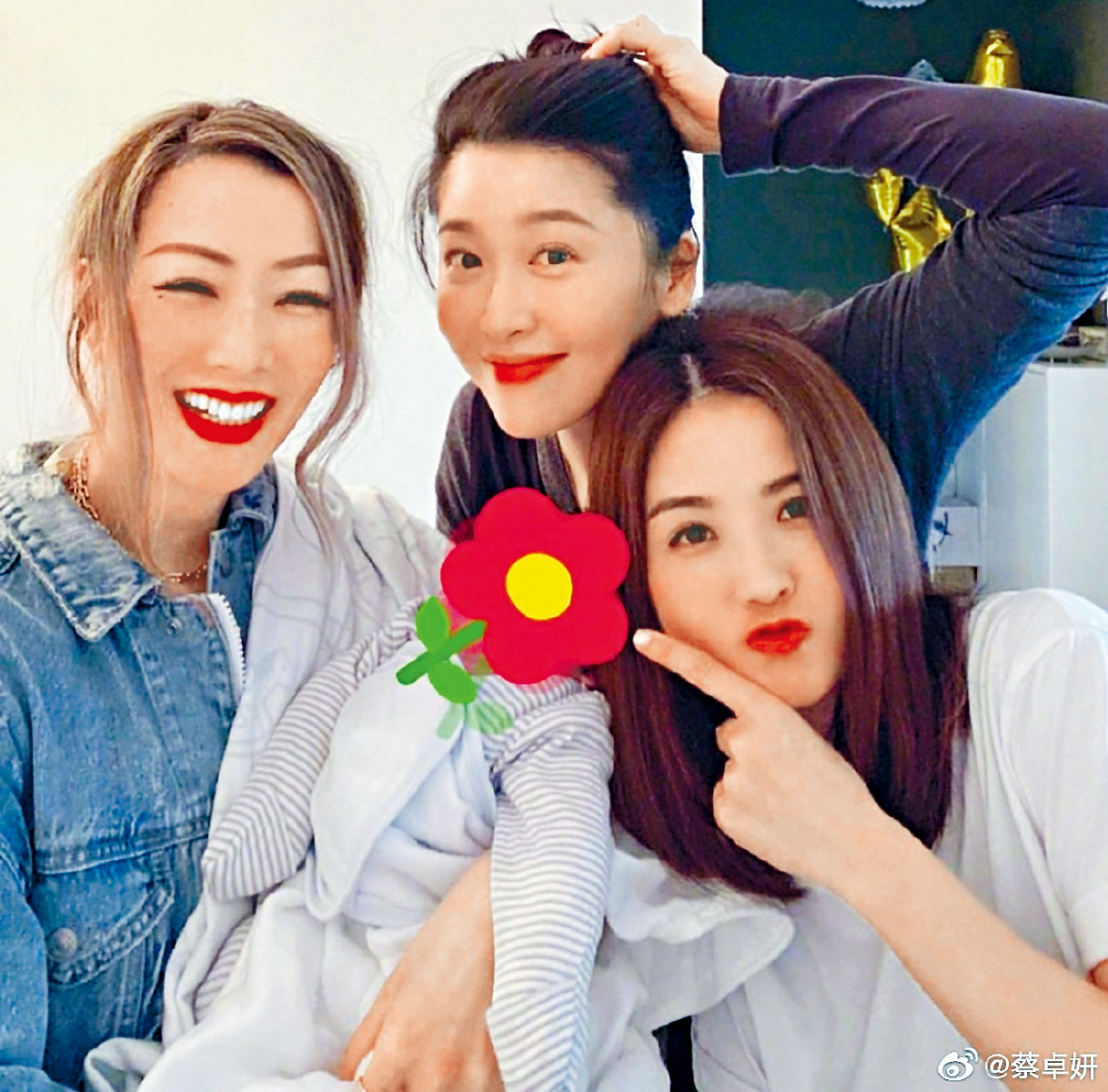 courtesy of singtao.com
The 40 year old Niki Chow Lai Kei wed Mainland actor Fu Weiming (formerly Fu Chengpeng) two years ago. In May she gave birth to a son. Although she just finished her month long postpartum recovery, Niki still focused on taking care of the baby at home. Friends Sammi Cheng Sau Man and Charlene Choi Cheuk Yin also visited new mother Niki and the baby. Sammi posted a photo with Niki, her son and Ah Sa on social media, but Sammi put a flower over the baby's face to keep it confidential. Sammi held the baby and felt that he was very light. As for Niki she just became a mother but she still looked great with only light make up. She also seemed to have gotten back into shape.
Sammi posted, "This time mi isn't the ten grandauntie, but Auntie Sammi (Sa Jeh Jeh and Niki Mama). Recently many new mothers are around, as I witnessed a lot of love and each mother's joy. Mothers are truly very nobly give to their children without any condition. New mothers have to learn a lot! I have quite a way with holding a baby!" Ah Sa replied to Sammi, "No......I too am Auntie Sa, haha!"
After becoming a mother, Niki shared her motherhood experience on social media. She mentioned that she finally realized what "raise a child to age 10, worry to age 99" feels like. Thus she has already stored the baby's cord blood and umbilical cord membrane. Niki yesterday also posted a ginger vinegar photo. "As for the traditional of giving away ginger vinegar, I really don't know where it started. I did a lot of research online but couldn't come up with a correct answer. I don't know if anyone knows why vinegar ginger has to be given out after giving birth?"
In addition, Sammi also posted a photo with director Johnnie To Kei Fung and film company personnel. "When I meet with To Sir, I would always have topics that I can never finish 'listening' to (because he would always speak much, much more than me, mi is a loyal listener). This night I had dinner with the company's film department. I like to listen to everyone's analysis and forecast, absorbing knowledge and benefiting a lot." However Sammi joked that she had Italian and ate a lot, she would need to run 100 kilometers to make up for it! However she praised To Sir as her forever mentor, friend and benefactor.