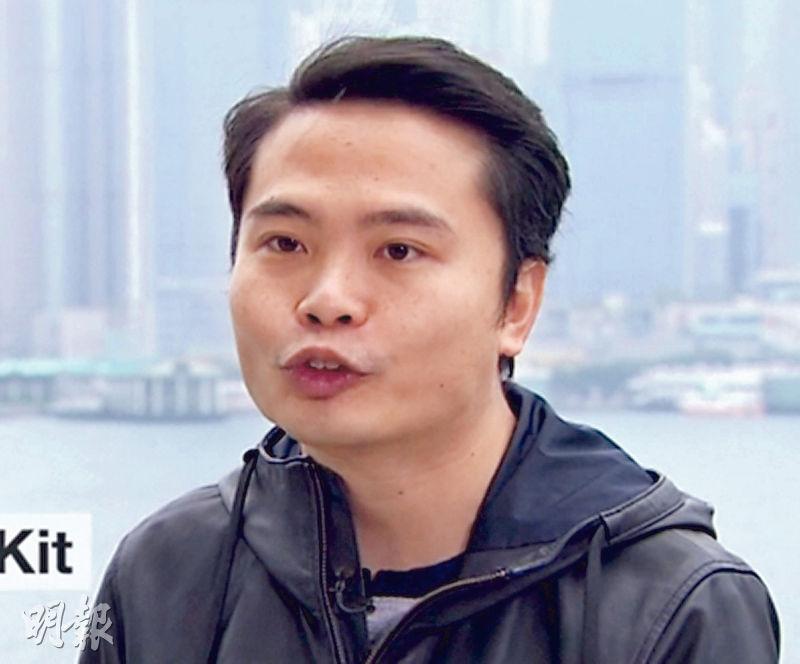 courtesy of mingpao.com
One of the five directors of the film TEN YEARS, Jevons Au Man Kit, appeared at the film BEYOND OUR DREAM (WAN OI)'s premiere at the end of last month and reunited with the other four directors. Currently living in Canada with his wife, he appeared on a Commercial Radio program and described himself as "running away". He once said that he never thought about leaving. "I wouldn't say it was emigration. It was 'running away'. Because we left in a hurry, we didn't plan anything at all or apply for anything. My wife is Canadian. She was worried about me, afraid that I would say something wrong. So she bought plane tickets very quickly, we grabbed our passports and boarded!"
Au Man Kit said that starting in mid June he started to consider leaving Hong Kong because of the fear after the National Security Law was enacted. He said, "Making movies and speaking in Hong Kong would have too many concerns, no freedom of speech to speak of at all. In Canada I have to adjust anew, I don't regret giving up my Hong Kong career. Making movies isn't my greatest pursuit."
When TEN YEARS won the 35th Hong Kong Film Award Best Film, it led to a lot of controversy. TRIVISA (SHU DAI CHIU FUNG), the film Au Man Kit directed the following year, was banned in the Mainland. Au Man Kit did not feel that he dragged down TRIVISA, saying that the saddest thing in his 13 years in the business was when TEN YEARS was forced out of the cinemas. "The film was sold out everyday, but it still had to leave the theaters? This is different from the Hong Kong film I know in the past. At the final forum, I was very upset. I broke down and cried." Au Man Kit reiterated that he did not give up on Hong Kong, he only wanted to continue to speak freely as someone from Hong Kong. Even if he was no longer able to make movies, he would continue to create.