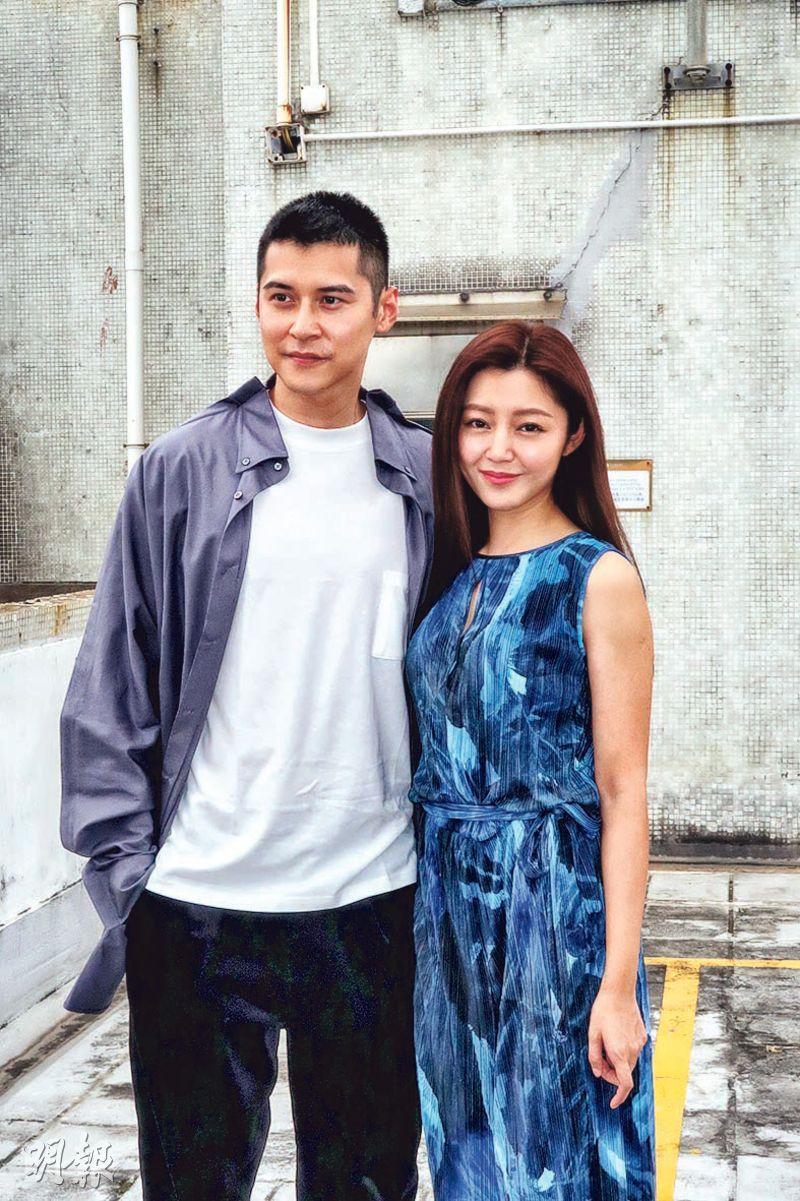 Michelle Wai says that Carlos Chan is like a sister so intimate scenes with him would not be awkward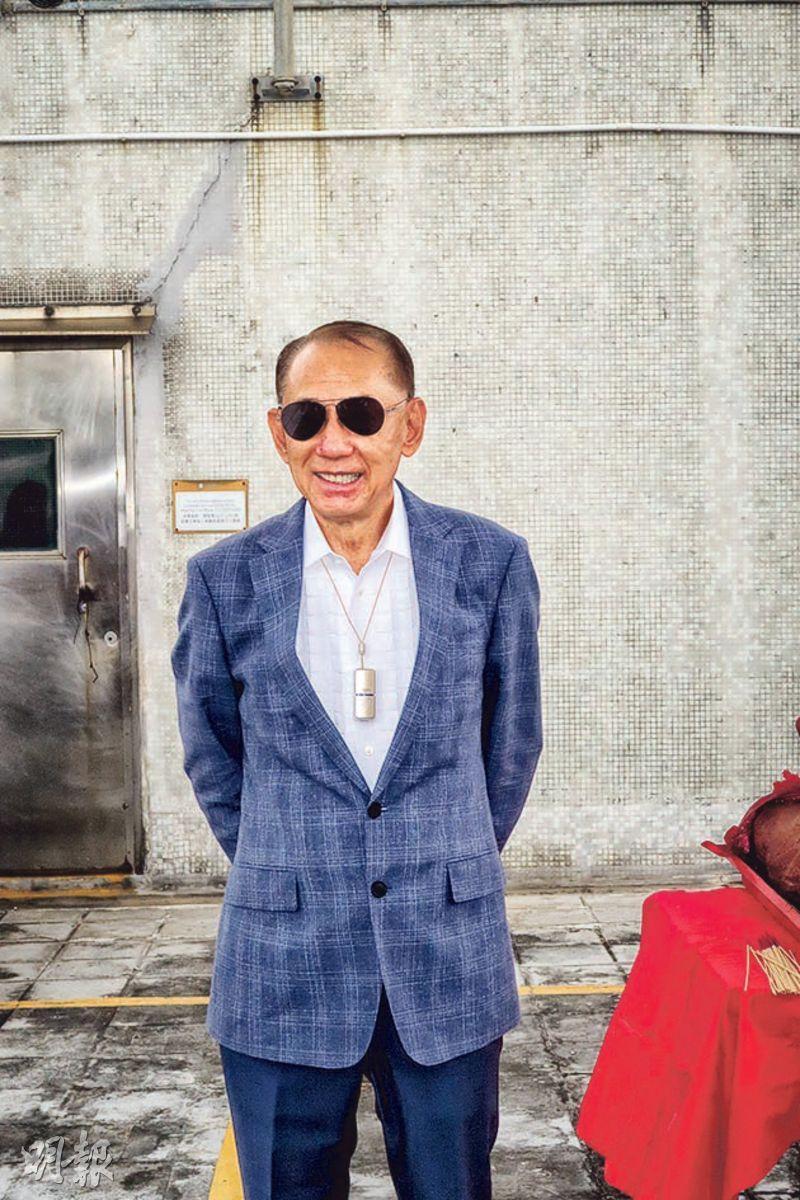 Albert Yeung says that Gillian Chung is waiting for work to begin in the Mainland
courtesy of mingpao.com
Michelle Wai considers her pole dance scene to be a big breakthrough
Albert Yeung has high expectation of favorites Carlos Chan and Michelle Wai
The HK$ 10 million investment creates numerous employment opportunities
courtesy of on.cc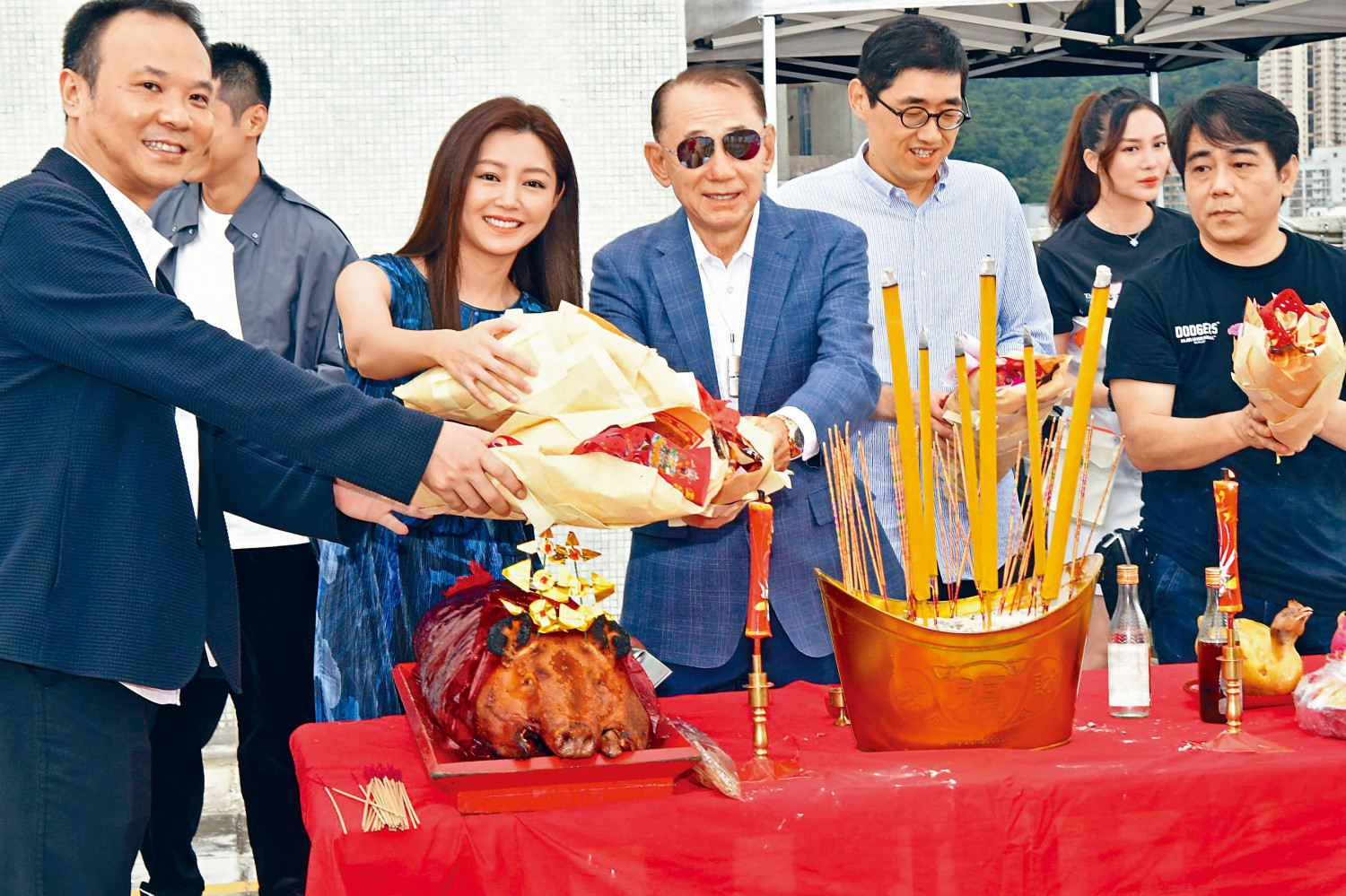 courtesy of singtao.com
Emperor Entertainment Group chief Albert Yeung Sau Sing and Louis Koo Tin Lok's One Cool Film production would work together to produce and distribute ten Hong Kong films over two years. Under the pandemic they would assist the film and television industry that has entered the "ice age" to thaw as soon as possible. The first shot would be the Emperor produced Lunar New Year romantic comedy BUK YUT SING FUN (COMING SOON WEDDING), which start production yesterday in Chai Wan. Boss Yeung Sau Sing personally led actors Carlos Chan Ka Lok, Michelle Wai Sze Nga, Hedwig Tam Sin Yin, Ashina Kwok Yik Sum and others in a roast pig cutting ceremony for this almost HK$ 10 million film production. Morale was high among everyone.
Yeung Sau Sing revealed that the pandemic would not make him "shut off the hose" as the film would have almost HK$ 10 million in its production investment. While the entire world's climate remained depressed with too many bad news, everyone wanted to go to the movies and cheer up a little. However he admitted due to the unpredictability of the pandemic his business has suffered. The cinema business fell over 80 to 90%. Yeung Sau Sing said, "Because there is no new release, neither the U.S. nor Hong Kong had any blockbuster. (How would you react?) I have no idea, it would depend on the progress of the pandemic, the U.S. China trade war climate. Hong Kong is a lucky place though, I am not worried." He also pointed out that the second film will be an One Cool Film production and will start production in October. Each side would be responsible for 5 films. They would exchange ideas and would not mind subject conflicts. The entire production would be Hong Kong workers, shot in Hong Kong in order to create even more employment opportunities. He said that he was not sure about the number of workers who would benefit, but a large group of people would.
Speaking of Gillian Chung Yun Tung's divorce, Yeung Sau Sing who attended the wedding banquet joked, "She is pretty good, no need for concern. Right now Ah Gil, Joey (Yung Cho Yi) and Mani (Emperor executive Fok Man Hei) are in quarantine in the Mainland. Later they would have a business performance. Ah Gil and Joey are upstairs and downstairs, Mani and Joey are next door to each other but they can't see each other. Truly they are this close yet that far."
The two leads in the film Chan Ka Lok and Wai Sze Nga spoke to the press together. They would play a couple for the third time but this time they would finally have a happy ending. However they would not have any intimate scene. Wai Sze Nga revealed that in the film she would have a breakthrough performance as she would perform a pole dance in a lacy costume. The scene would be so sexy even she would not have the courage to watch. Even at home she would not be so sexy. Earlier at the rehearsal even the crew could not recognize her. For this scene she has been working out to tighten her glutes. Ka Lok said, "The director wouldn't let me visit the set, so when we officially shoot he would be able to capture my real emotions. I am very scared, it's like seeing my older sister in front of me. We are truly too familiar, like we have been dating for years and she also feels like a family member."
Wai Sze Nga immediately said, "When we work on our kiss scene, I feel like I am kissing my own arm." Would Ka Lok have to inform rumored girlfriend Shiga Lin about intimate scenes with other female artists? He said, "No, it's just a movie."
Wai Sze Nga's 4 year old niece would also perform. Actually the little girl already treated Ka Lok like her "hubby". Wai Sze Nga said, "He has to report to my niece. My niece didn't agree to perform until she heard Ka Lok would take part. Earlier when work ended she cried and wanted to keep shooting. She also said that after growing up she still wanted to make movies, because 'Hubby' is making movies." Ka Lok continued, "Two years ago all it took me was a box of cakes, we are already engaged. Her niece is very cute." Wai Sze Nga joked, "Don't let her know about any of your rumors, luckily she hasn't learned to read yet." Ka Lok was busted and immediately turned around and walked away.