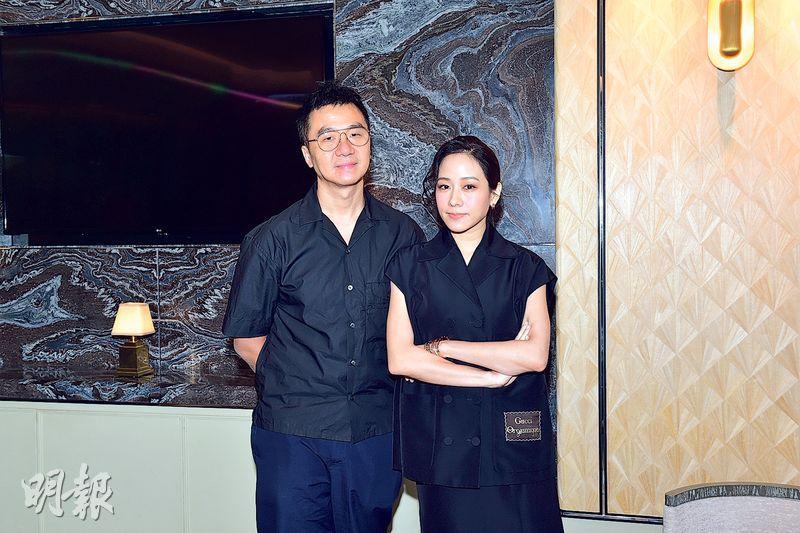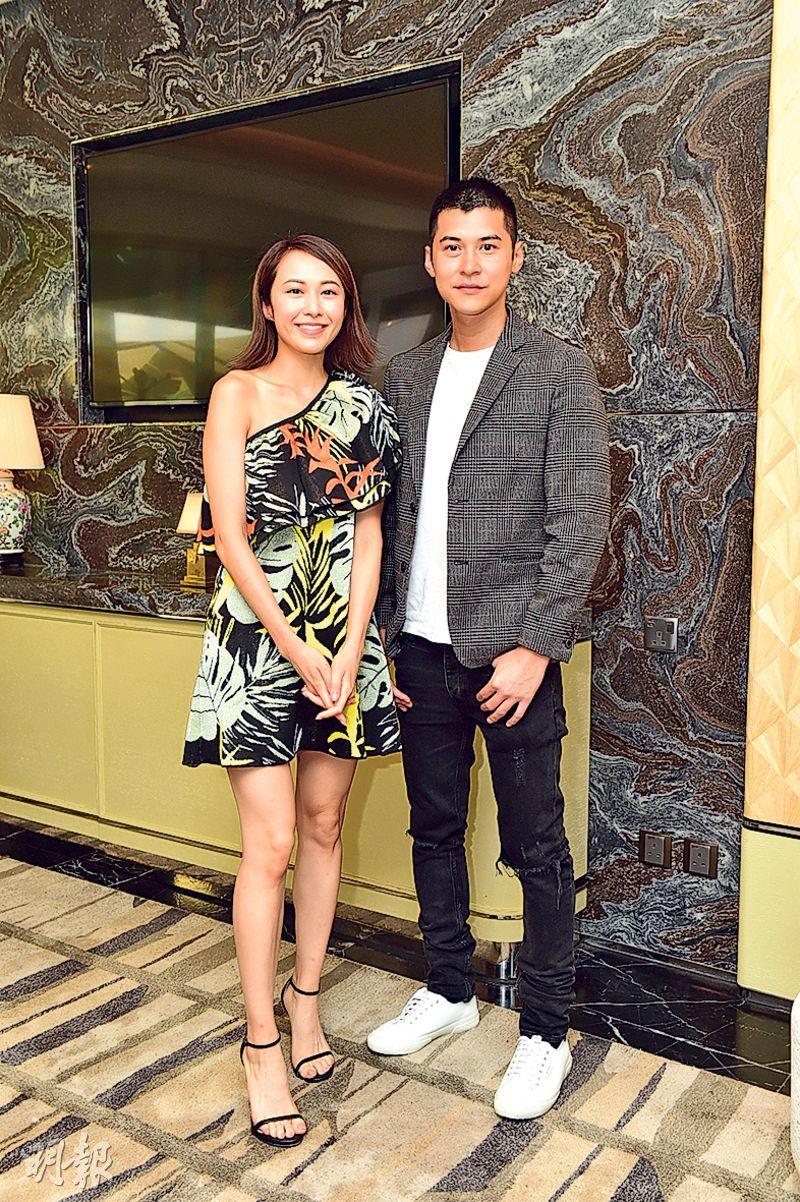 courtesy of mingpao.com
courtesy of on.cc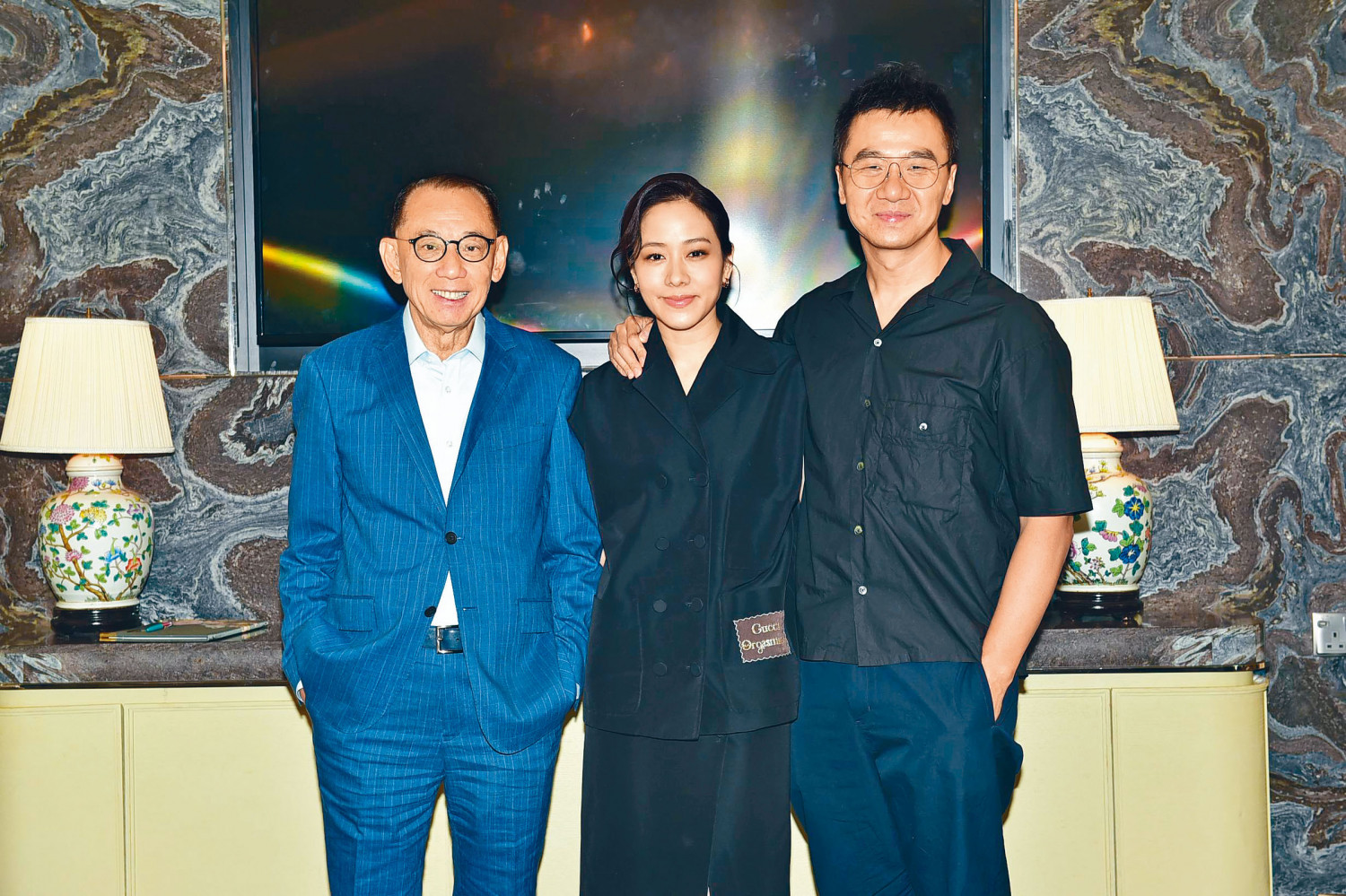 Albert Yeung will be supportive if Karena Lam and Steve Yuen can come to an agreement on a sequel
courtesy of singtao.com
The film LEGALLY DECLARED DEAD (SEI YUN MO HOR Y) since opening on Duen Ng Festival had great responses. For 4 days in a row it topped the single day box office and accumulated over HK$ 3 million, as it became the Hong Kong film with the strongest word of mouth and box office since cinemas opened up again.
For the past few days, the LEGALLY DECLARED DEAD team toured Hong Kong, Kowloon and New Territories districts for audience appreciation events. Director Steve Yuen Kim Wai and the cast had exchanges with the audience. Due to the rather brilliant opening, Director Yuen Kim Wai treated the team out of his own pocket to dinner as a small celebration. Emperor Group chief Albert Yeung Sau Sing also took time to make an appearance and cheer on the LEGALLY DECLARED DEAD team.
LEGALLY DECLARED DEAD broke out under the pandemic. The star Carlos Chan Ka Lok said, "The last time I went to the cinema for audience appreciation (YOU ARE THE ONE) the pandemic just started. Everyone was very tense and in full alert; this time I return to the cinema, I am happy to see even more viewers. I hope the situation will continue to improve!" If the box office kept climbing and broke the HK$ 10 million mark, the director revealed Ka Lok made a personal promise. "Ka Lok said that he would be willing to put on a swimsuit, please remember it's swimsuit, not swimming trunks, thank you very much!" Ka Lok complained, "I never said that, I only said that I would treat! In addition, usually girls would be the ones to wear swimsuits!" Ka Yun joked, "At my age I still have only worn one piece. I am shy, no need to embarrass myself." The government just announced that starting July 3rd the cinema admission rate would be raised to 80%. Yuen Kim Wai felt that it would help the film industry to thrive tremendously. Ka Yun pointed out that it was the best news lately. "The film industry and cinemas can properly entertain everyone, whether they bring joy or you want to find a reason to be less bored, go to the movies."
Some suggested for sequel or inviting Karena Lam Ka Yun and Anthony Wong Chau Sun to make a prequel. Yuen Kim Wai stated that he would begin writing the story. If it really can go to production, of course he would like Ka Yun and Chau Sun to be able to continue. However Ka Yun declined to make the sequel. She said, "Everyone knows how close I live to the director, let's talk after he is done with the story. If I get to choose, I don't want to make a prequel. I would rather starve the audience a little first so everyone would always remember this character. For an actress, Shum Chi Ling indeed is a very risky character. Thank you very much for everyone's support and recognition."
The entire team under the pandemic went on an audience appreciation event marathon. Ka Yun joked that they set a new record because she has never been all over Hong Kong, Kowloon, New Territories and attended 45 audience appreciation events in a marathon. "I really like to come in contact with friends in the neighborhoods. They are particularly passionate, whether their questions or their reviews are rather direct. They make me think. (Would you bring your daughters to see LEGALLY DECLARED DEAD?) The older one after seeing the trailer already insisted that she didn't want to see Mommy like this. Instead the younger one has seen how I shaped the character early on and she was a little curious about what Mama was making."
Stephen Au Kam Tong and Fung So Bo were very honored to have taken part in LEGALLY DECLARED DEAD. Sister Bo said, "Now I finally realize how lucky I am, I have a part in many good things." Brother Tong humorously added, "You are actually a movie mascot!" Sister Bo joked that she was like the fortune cat. Brother Tong's fate in the film remained unknown, leading to many speculations from the audience. Brother Tong lamented that despite years of karate training, she was no match for one woman. Sister Bo could not help but joked that the answer actually was rather obvious.