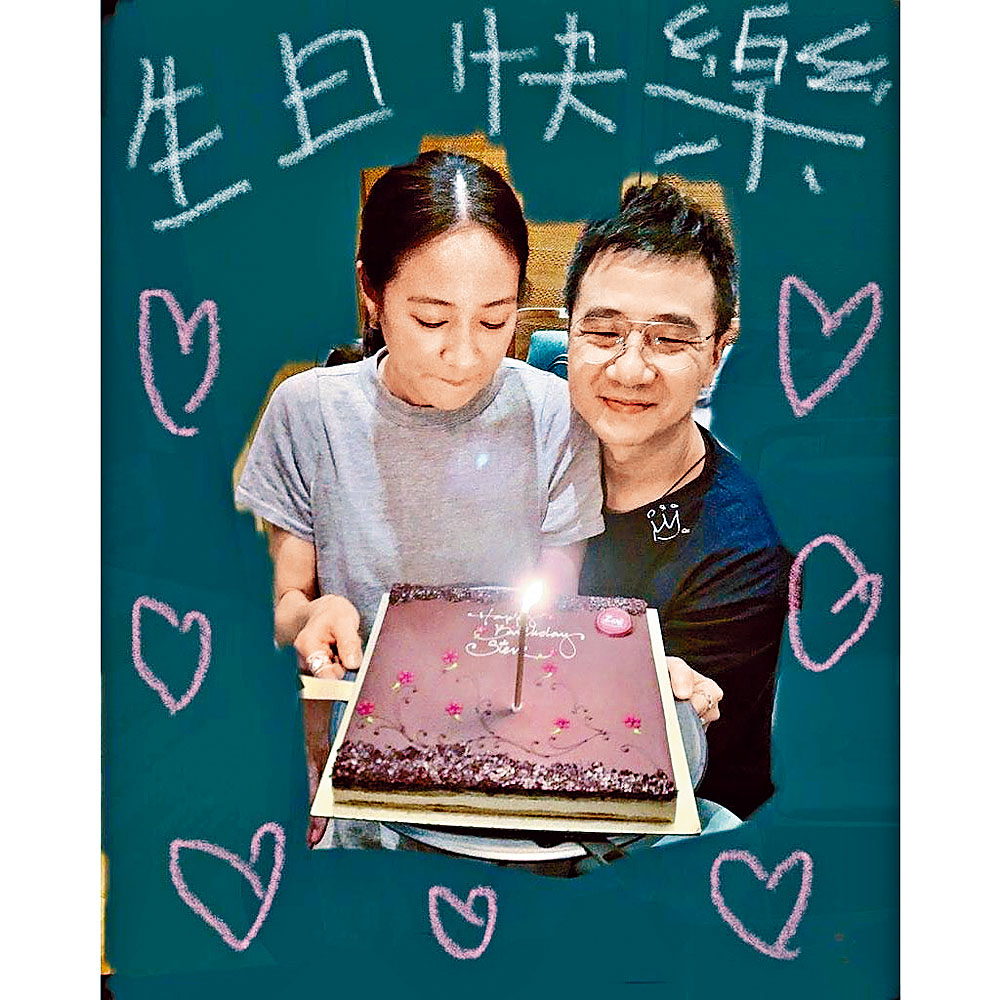 courtesy of singtao.com
Yesterday Karena Lam Ka Yun shared a photo of her husband Steve Yuen Kim Wai's birthday celebration. She carried a chocolate birthday cake and made a wish with her husband. Ka Yun said, "Director Yuen, legally declared birthday, legally declared happy, legally declared healthy. You know......I won't say anymore."
Ka Yun conceivably added some strength to promote her husband directed and she starred in new film LEGALLY DECLARED DEAD (SEI YUN MO HOR YI). Due to the pandemic this film postponed its release. Earlier after the government loosened the gathering restriction order it open officially on June 25th. Although the pressure was enormous, the story and the word of mouth drastically reduced the pandemic's effect on this film as its box office kept growing. Ka Yun and her husband's birthday wish conceivably would be big box office success for this film.