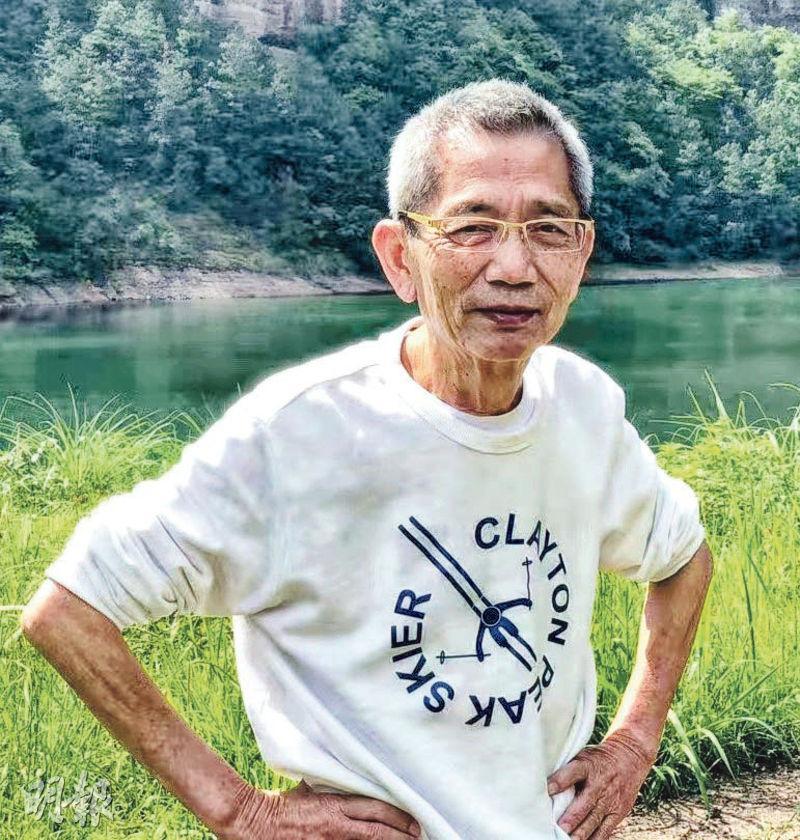 A memorial event for Billy Tang will take place on the 28th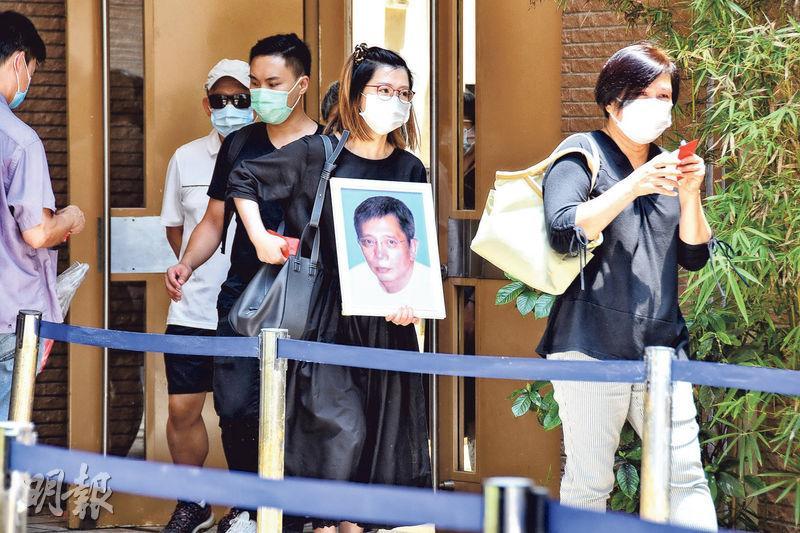 Billy Tang's daughter carries her father's photo out of the hall
Eric Wan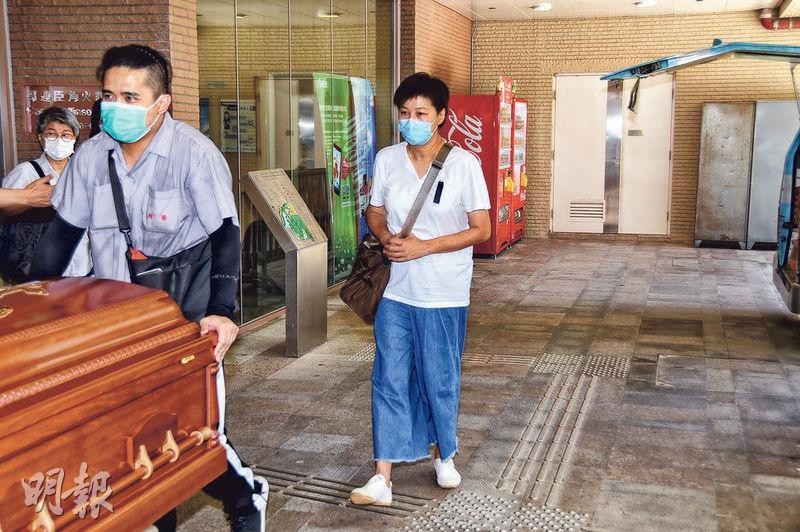 Billy Tang's wife
courtesy of mingpao.com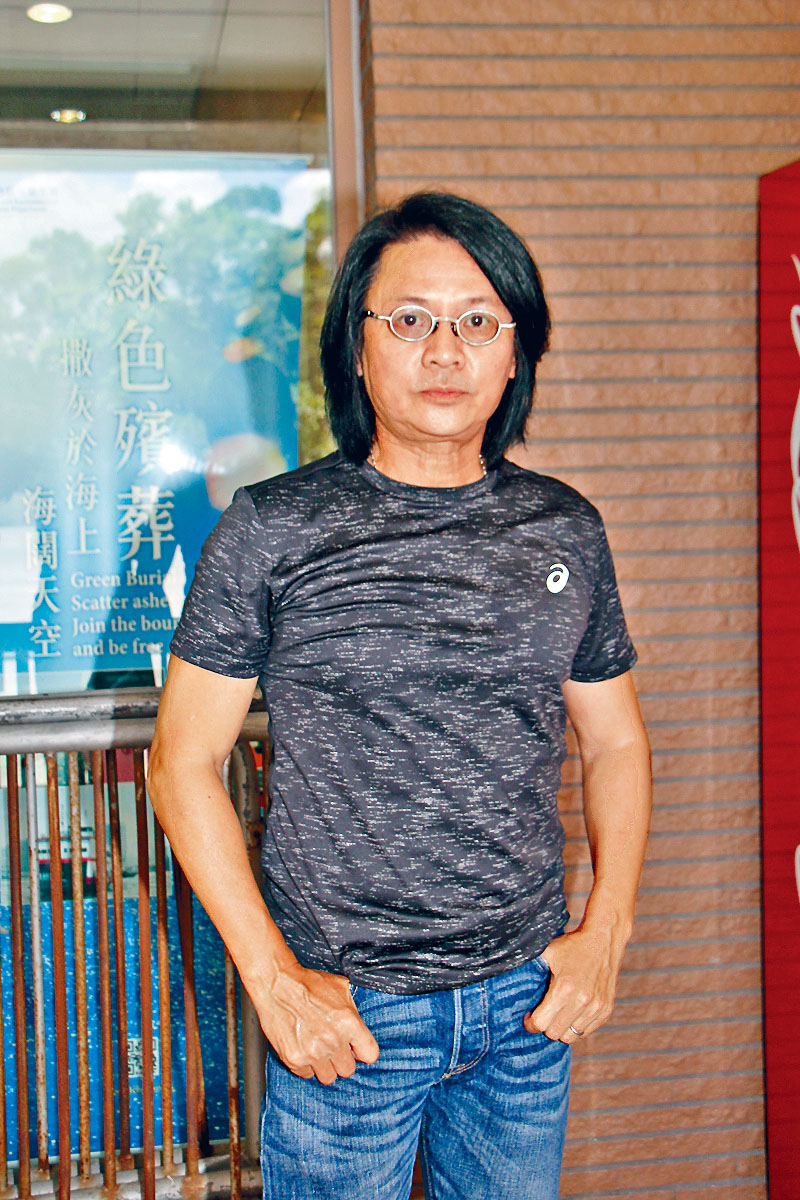 Eric Wan and Billy Tang became friend over their habitual use for foul language
courtesy of singtao.com
Shaw TVB drama FLYING TIGER II's director Billy Tang Hin Shing passed away earlier this month at age of 69. Yesterday the cremation took place at the Cape Collinson Crematorium. Billy's family and friends arrived. His daughter carried his photo. Family and friends followed to the ceremonial hall and a pastor host the ceremony. Friend Eric Wan Tin Chiu personally came to bid farewell, revealing that the funeral followed Billy's wishes to keep everything simple. Only family, disciples and several friends were present. A memorial will be held on the 26th.
Ah Chiu said that he has known Billy since he started in the business in the early 80s. He said, "I felt that I was lucky to have worked with hi. If I didn't know how to get along with him I would be scared of him. He was very strict and serious at work, foul language would fly all over. At the time I wasn't have my faith yet, I too was foul mouthed. In the end we became good friends." As for Billy's illness, Ah Chiu revealed, "It was throat cancer. The doctor said that he would live over 4 or 5 years, but he ended up toughing it out to 7 or 8 years. Earlier in the year he had an operation, got better than it came back. I talked to him about it, but he felt that putting himself into work would be even more exciting. Once when I went to dinner in Kwun Tong I ran into him at work, so we ate together. (Was it the last time?) He and I didn't have a last time, we already stayed in contact." ,br>
Speaking of Billy's dinner with Michelle Yim (Mai Suet), Damien Lau Chung Yun and others, did he pass very quickly? Ah Chiu said that his condition had ups and downs. Ah Chiu pointed out that the happiest was in the end he made Billy find his religion. In the past 8 years he spread to the gospel to him. Did Billy have any regret? He said, "I hope that he and I would work together again, earlier I kept asking him but he was too busy. Maybe in Heaven!"