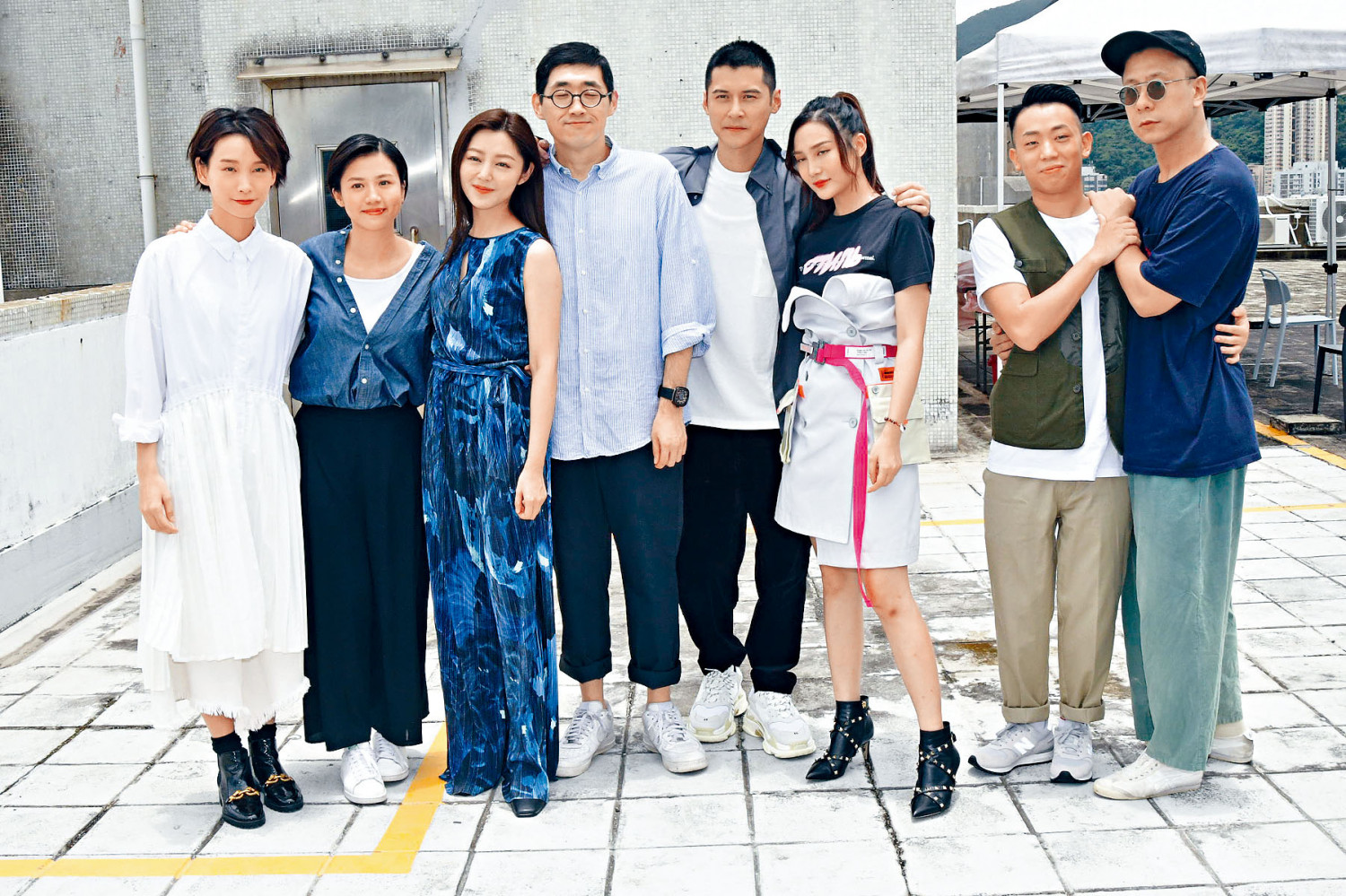 courtesy of singtao.com
The novel coronavirus has not only affected cinema but also brought the film industry to a halt. The first shot of Emperor Motion Picture and One Cool Film's BUK YUT SING FUN (COMING SOON WEDDING) although has already begun production earlier, due to the third wave of the pandemic infection cases rapidly rose. Thus it would suspend production for a week. The Emperor Motion Pictures marketing department responded, "Due to the pandemic, BUK YUT SING FUN would suspend its production for a week. Of course we hope that after the pandemic subsides we would be able to resume work." Would actors wear face masks when not in a scene? She said that before the cameras rolled actors and the crew would follow the guidance fully and wear face masks. Everyday the temperature checks were also required.
Another film SI DOI (ERA) has not stopped production. Performer Jacquelin Chong Si Man said that she would not be too worried because the production locations were centralized. The actors and the crew only numbered in a dozen or so people, so the set would not have too many people gathering. She said, "The film has mainly dramatic scenes, I almost have scenes with (Raymond) Cho Wing Lim, Gwailo Yut Gor (Bui Wai Kit/Brian Thomas Burrell). If they are fine, then I am fine! Haha." The film SI DOI's public relations revealed that the production would continue as usual and would continue to strengthen the crew's health precautions. He said, "A temperature check would take place before entering the production location. Each worker would have alcohol based hand sanitizer; the crew would wear face masks at all times, on non production time actors would also wear face masks."