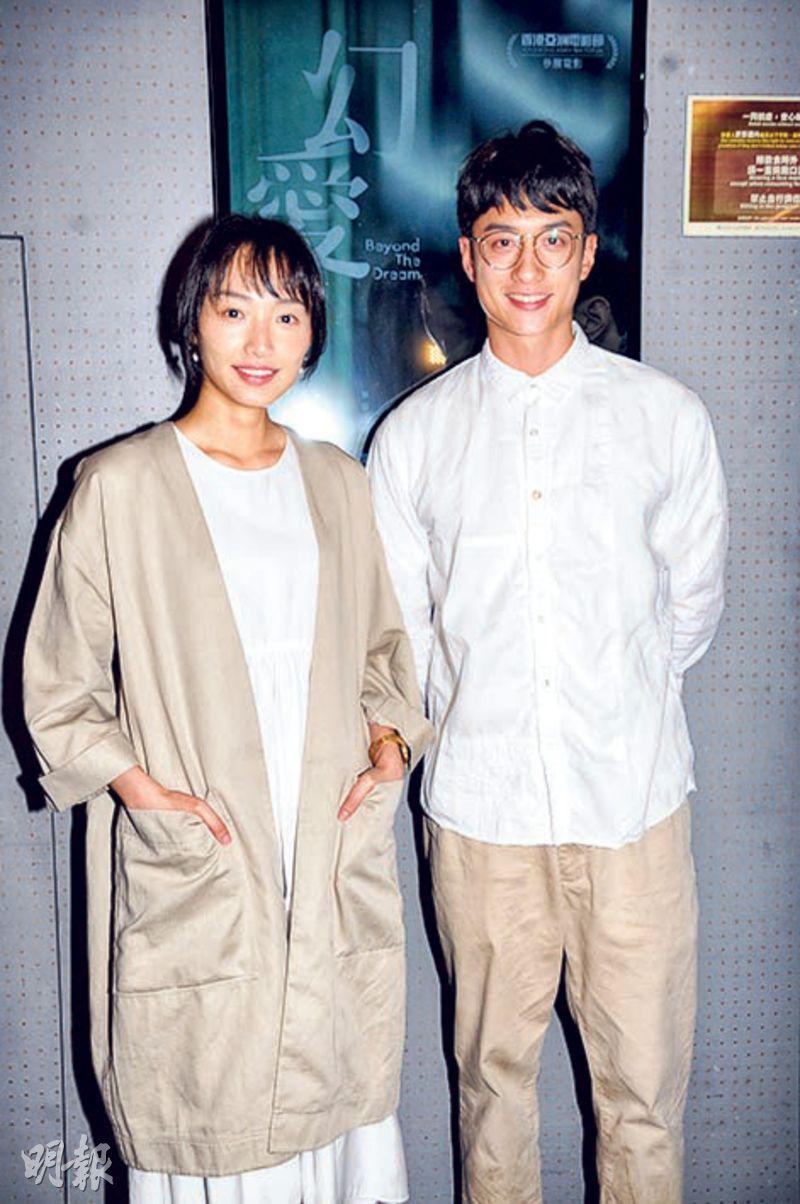 courtesy of mingpao.com
Terrance Lau Chun Him and girlfriend Cecilia Choi Sze Wan yesterday attended the film BEYOND THE DREAM (WAN OI)'s forum in Yau Ma Tei. Choi Sze Wan revealed that when she was rushing to the venue it started pouring. She almost slipped and fell, luckily her boyfriend caught her in time. The film opened on July 2nd. Lau Chun Him said that the opening day box office was HK$ 150,000. Although it was not as ideal as expected, he was not disappointed. Choi Sze Wan explained that because the opening day was not a holiday, she believed that it would rise over the weekend. They would attend audience appreciation events everywhere to pump up the box office. They wanted to go to Tuen Mun the most. Lau Chun Him said, "Because Tuen Mun's box office was particularly good, maybe because the film was shot in Tuen Mun the residents felt a sense of familiarity and were able to relate."
As for future jobs, Choi Sze Wan later would work on a drama. Although she would play a supporting role, the character would still be rather important. Lau Chun Him would perform in a play about the Hong Kong Colonial era between 1970 and 1980. He said, "I heard that the script was finished as early as decades ago, before the Hong Kong Handover. This time would be a revival, so I am not worried that the subject would be sensitive." Born in 1988, Lau Chun him was not familiar with Hong Kong then. Thus he had to study a lot of research material.