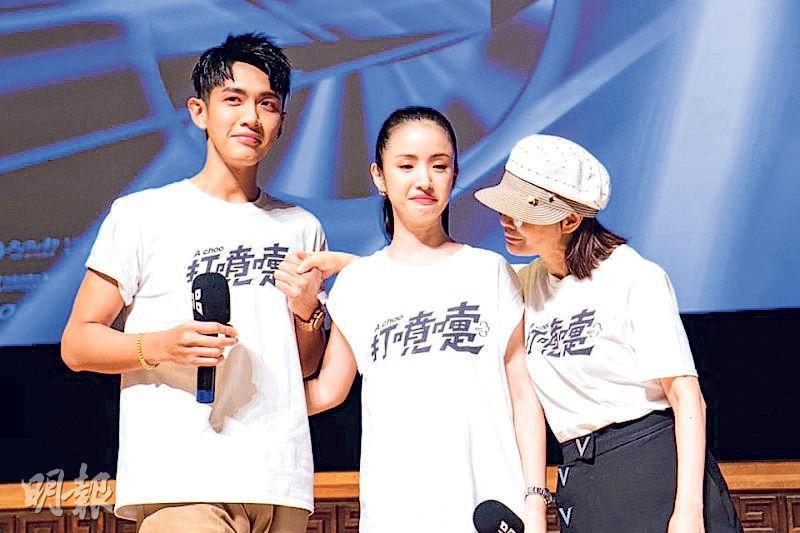 courtesy of mingpao.com
The Kai Ko Chen-Tung, Ariel Lin and Darren Wang starred film based on Giddens Ko's novel of the same name A-CHOO will have advanced screenings on July 9th. This film originally would have been released 6 years ago, but because Ko Chen-Tung's Mainland drug arrest it was never released. 6 years later it finally had the chance to see the light of day. Immigrating to study in Europe last year and already retired from show business, Kate Tsui Tsz Shan's cameo in the film became a bright spot. Ko Chen-Tung said that Tsz Shan in the film played his manager, when she appeared she had a very strong presence.
Two nights ago A-CHOO held a Taiwan premiere. Ko Chen-Tung, Ariel Lin and Giddens Ko appeared at a forum. Giddens Ko mentioned that the film was completed in 2014. After all the storms he was grateful that the film was able to be released smoothly now. Ko Chen-Tung broke down and said, "I really am very tired over these few years, but I am working hard on being brave, thank you everyone." The entire audience applauded in encouragement.