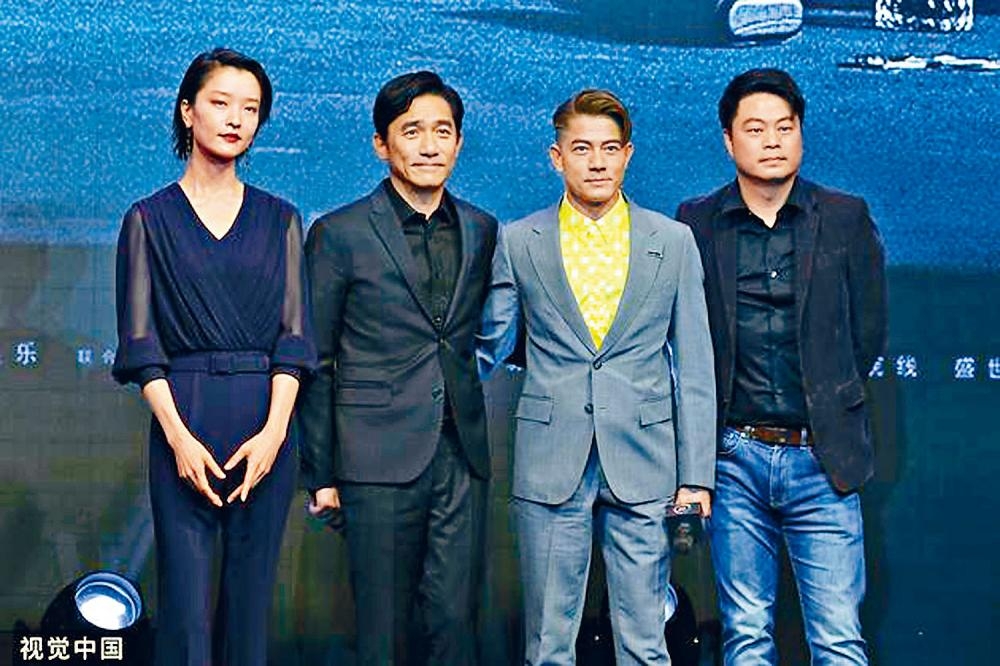 courtesy of singtao.com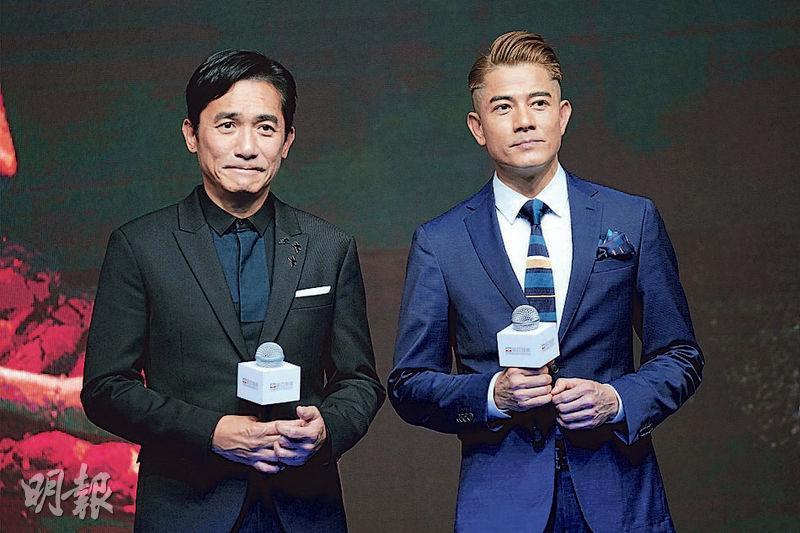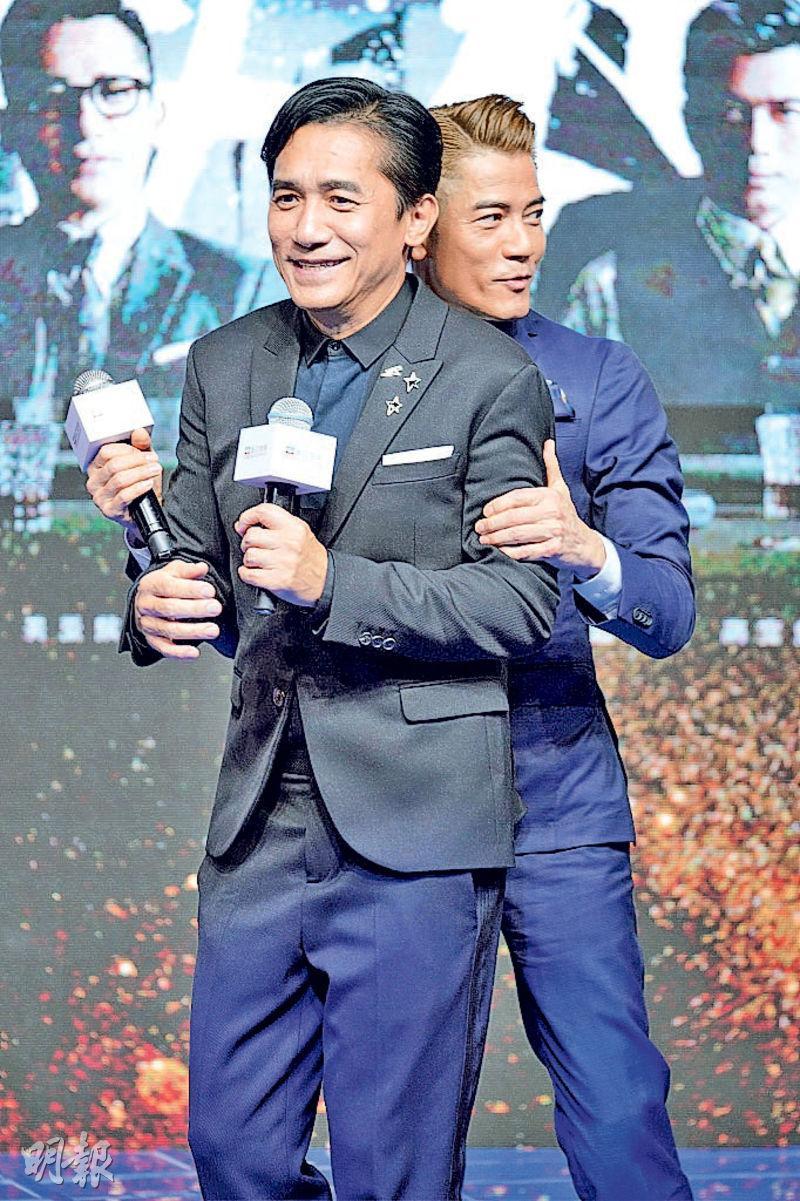 courtesy of mingpao.com
The 2019 Dadi Night took place during the Shanghai Film Festival. The Philip Yung Tsz Kwong directed, Aaron Kwok Fu Sing, Tony Leung Chiu Wai and Du Juan starred film WHEN THE WIND BLOWS (FUNG JOI HEI S) became the biggest bright spot. Wai Jai "complained" hat for the film he had to complete the "impossible mission" of playing the piano. Sing Sing praised Wai Jai for hs acting. The film was Sing Sing and Wai Jai's first collaboration. They said that the collaboration was very pleasant. Sing Sing even revealed that he would play a different Detective Lui Lok.
The film WHERE THE WIND BLOWS would use an all new angle to bring back the turbulent Hong Kong police and criminal world. The INFERNAL AFFAIRS (MO GAN DOH) Hong Kong Film Award Best Actor Leung Chiu Wai returned to the subject this time because he liked the Yung Tsz Kwong directed PORT OF CALL (DAP HUET CHUM MUI). Wai Jai admitted that he took WHERE THE WIND BLOWS without hesitation, but at the beginning the pressure was enormous as he needed to complete the "impossible mission" of playing the piano on camera. Wai Jai said, "Because I have to play three songs, one of which is very fast, at first I can't play that fast. Thus I had them put a piano on the set. I practiced during my breaks."
Director Yung Tsz Kwong said that because of the piano, Wai Jai called him every night to "yell at him". However he was impressed with Wai Jai. "In one scene Leung Chiu Wai played the piano as Kwok Fu Sing danced. In post production we realized that his playing was very precise. He was highly demanding, practiced for three months. Everyday he played for almost 8 to 10 hours. Because of this film, the piano even became his love. He even bought a piano to practice at home."
Sing Sng played the 60s detective Lui Lok from his 20s to 80s. The Andy Lau Tak Wa portrayal made such an impression that Sing Sing said he would bring a different feeling in the film. "The Lui Lok I play may completely change everyone's impression."
The film will be released in the second half of the year. In addition, the Ann Hui On Wa and gold label produced Julia Chu Ka Yi produced, new director Heiward Mak He Yan written and directed, Sammi Cheng Sau Man, Megan Lai and Li Xiaofeng, Kenny Bee (Chung Chun To), Richie Jen (Yam Yin Chai) and Lau Tak Wa starred film FAGARA (FA JIU JI MEI) was also announced.