courtesy of on.cc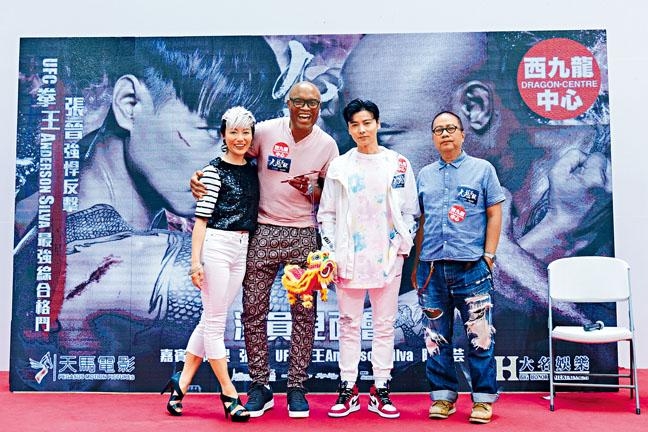 courtesy of singtao.com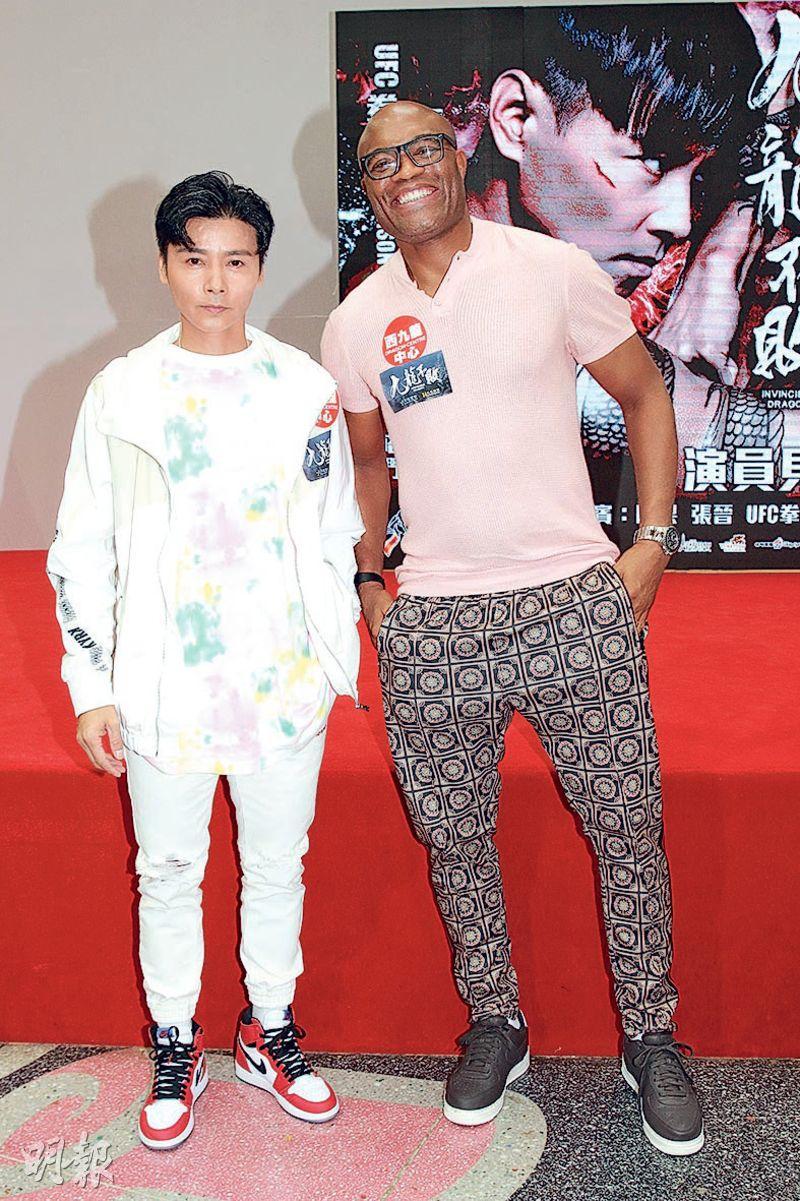 courtesy of mingpao.com
Max Zhang Jin, Fruit Chan Gor, JuJu Chan Yuk Wan and UFC champion Anderson Silva yesterday promoted their new film INVINCIBLE DRAGON (GAU LUNG BUK BAI). Zhang Jin recalled his fight with JuJu inside the light rail car. Despite his fear of heights he even jumped off the Macau Observation Tower with Anderson.
Because the film added fantasy elements, Zhang Jin said that the fight designs were different from ordinary action films. Did he hold back in his fight with JuJu? Zhang Jin said, "Usually in a fight with girls I would hold back a little, but with visual effects I can't. Instead I told her not to hold back." JuJu also praised how agile Zhang Jin was, with suitable control of his power. As for his fight with the UFC champion he did not need to hold back. He joked, "I should've hit harder because the key to his training was taking a beating. I elbowed his chest but hit forehead instead. My elbow hurt but he didn't faint." Zhang Jin said that he was the most afraid of holding back during fight scenes because before the shot was finished he knew the scene would be cut and the visual would be very fake . Thus sometimes injuries were inevitable. After learning that he would work with the UFC champion, Zhang Jin watched his fights and felt that he was interested in Chinese kung fu as well. From his action he could see shades of Wing Chun and hand blocking.
Zhang Jin said that he almost forgot about Father's Day. Although his daughters mentioned it to him, they were still sick. He and his wife were busy with taking care of them as they hoped that they would recover soon.