courtesy of on.cc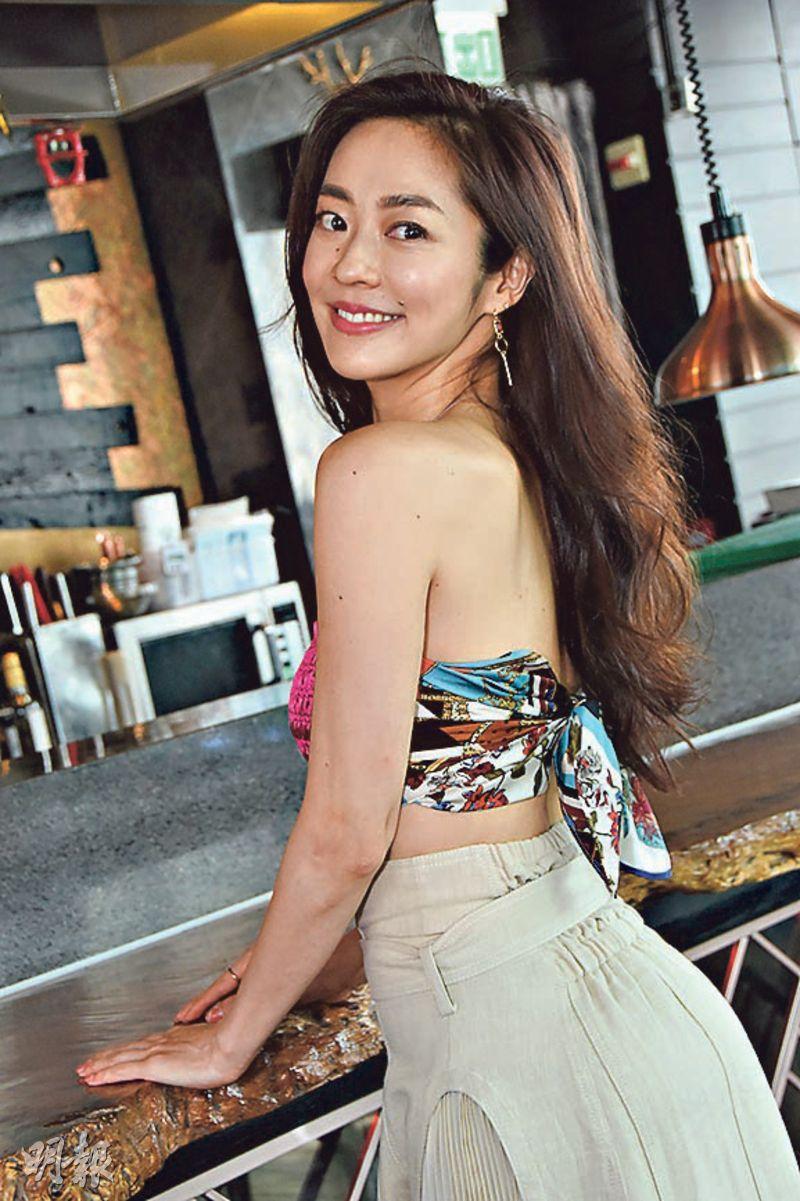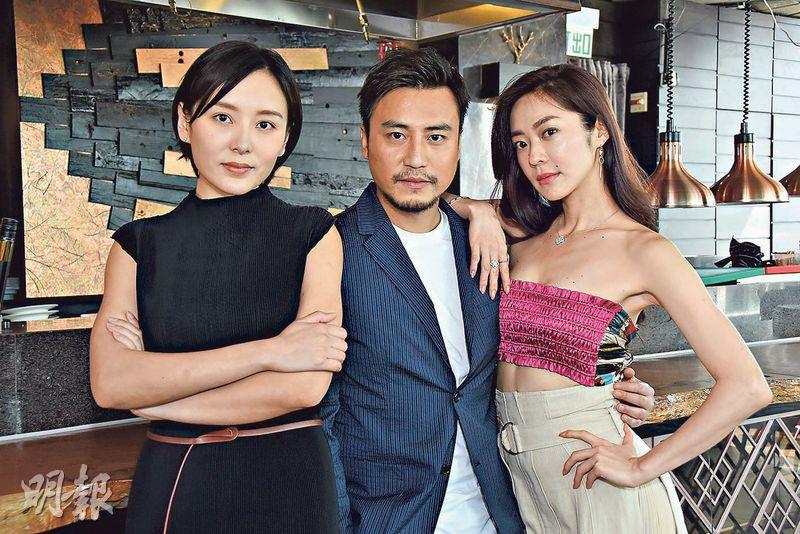 courtesy of mingpao.com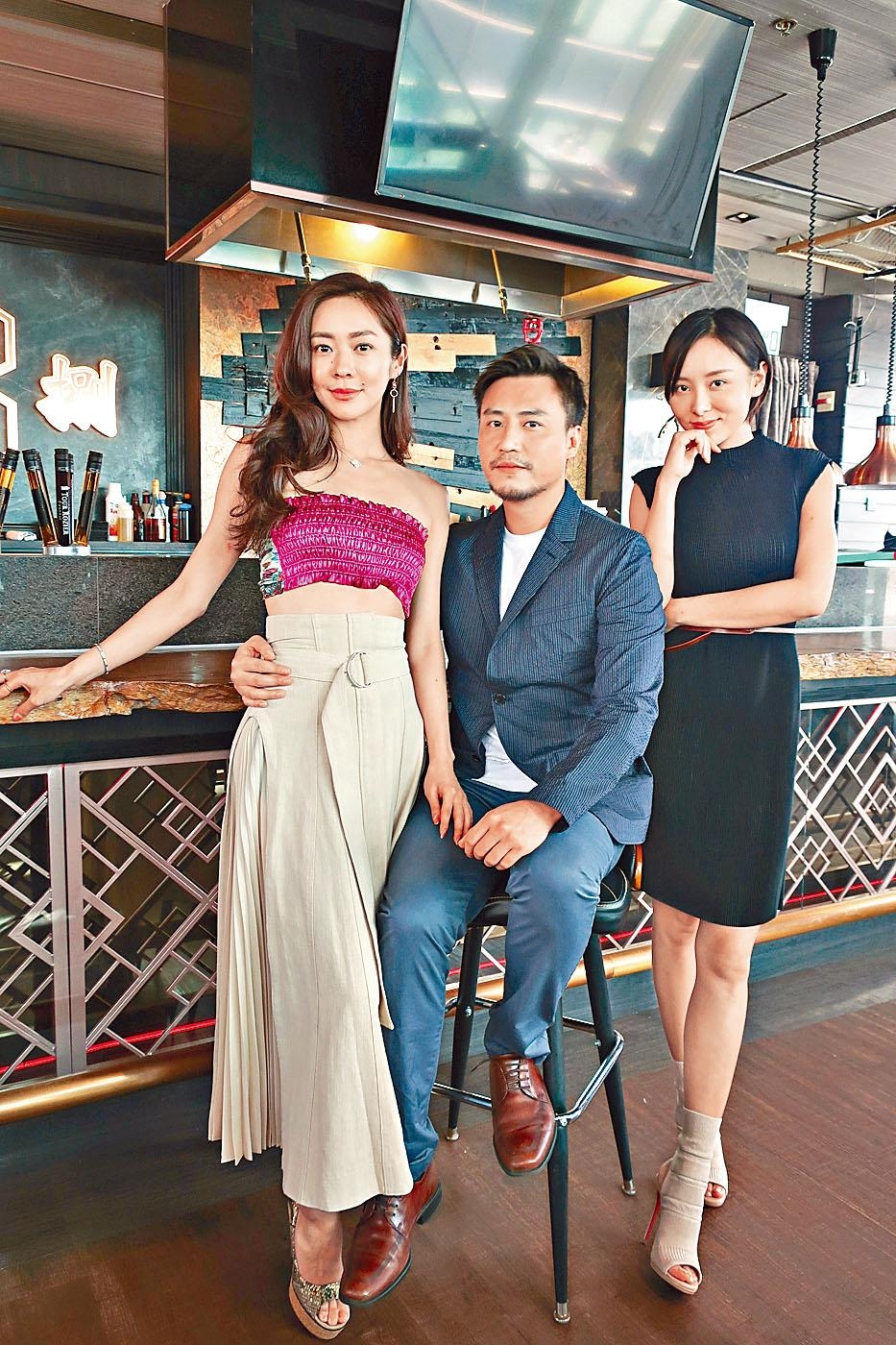 courtesy of singtao.com
Justin Cheung Kin Sing, Linah Matsuoka, and Jeana Ho Pui Yu in the new film DECEPTION OF THE NOVELIST (JOK GA DIK FONG YIN BUK JUNG YAU JUI) was in a love triangle. Cheung Kin Sing and Jeana had an estranged couple, one day a new renter Linah Matsuoka moved in. Cheung Kin Sing after hooking up with Matsuoka behind Jeana's back had a series of strange encounters. Cheung Kin Sing, Linah Matsuoka and Jeana spoke to the media earlier. Playing a writer Cheung Kin Sing stated that this was a suspense film about human nature. "My character on the surface had a happy family, but actually was another mater. How far can a person take a lie? This film can uncover the ugliness of human nature." Jeana also gained 20 pounds for the role. She said that her character was a full time housewife. She looked sloppy and felt that gaining weight would make the audience relate to her more. Luckily after the shoot she was able to lose the weight. In the film she dared to love and hate. If her husband was unfaithful she would not mind taking him down with her. yet in reality she felt that hatred could not solve any issue. When a relationship ended then she should let go.
Cheung Kin Sing and Matsuoka had many love scenes. Cheung Kin Sing joked that before the shoot began, they spent a day on rehearsal with the team. They said that the shoot was not awkward at all. Cheung Kin Sing said, "The film is rated IIB and not III. During the shoot I didn't want everyone to focus on the love scenes but on the story. The drop to IIB would enable even more people to enjoy the film and hopefully move the box office with word of mouth." Cheung Kin Sing in the film cheated on his wife. He admitted that when he was young he also did something similar and was even caught in the act. At the time his girlfriend slapped him. "When I was younger I was greedy and fell for people easily. I didn't know how to cherish (the relationship). Once I grew up I learned that cheating required a lot of effort. Now I can't handle two relationships at the same time, less is more."
In addition, Matsuoka this time used Cantonese for the entirety of the film. She said that after receiving the script she questioned whether she would be able to do it. The team originally suggested dubbing, but she said to herself she definitely had to do it. Thus she spent a month to practice. When the shoot began her period lasted for a month. "The doctor said that I had an endometrial polyp, which had a chance to become cancer; and suggested for me to have surgery. Yet because I was working on the movie at the time, in the end I went to see a Chinese medicine practitioner. After the shoot ended I went back to Japan to see a doctor, the doctor said that the polyp vanished. Perhaps it was due to pressure, as soon as I relaxed I was fine." Matsuoka looked forward to making another movie in Cantonese, stress to her was a good thing.