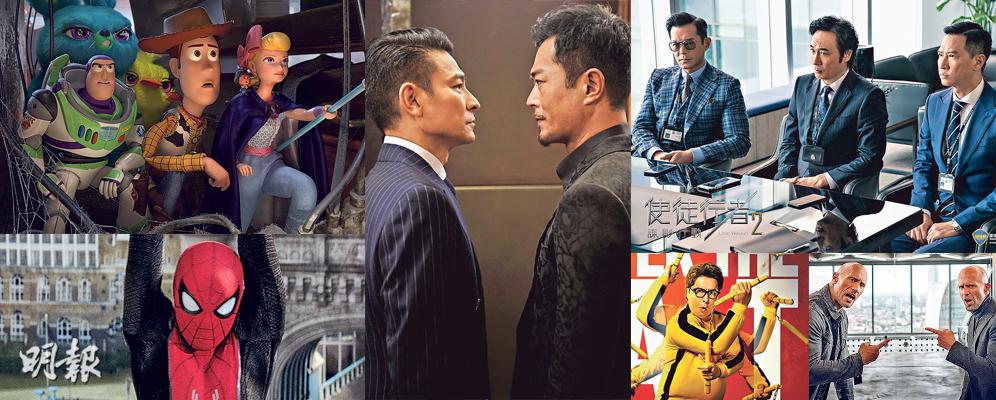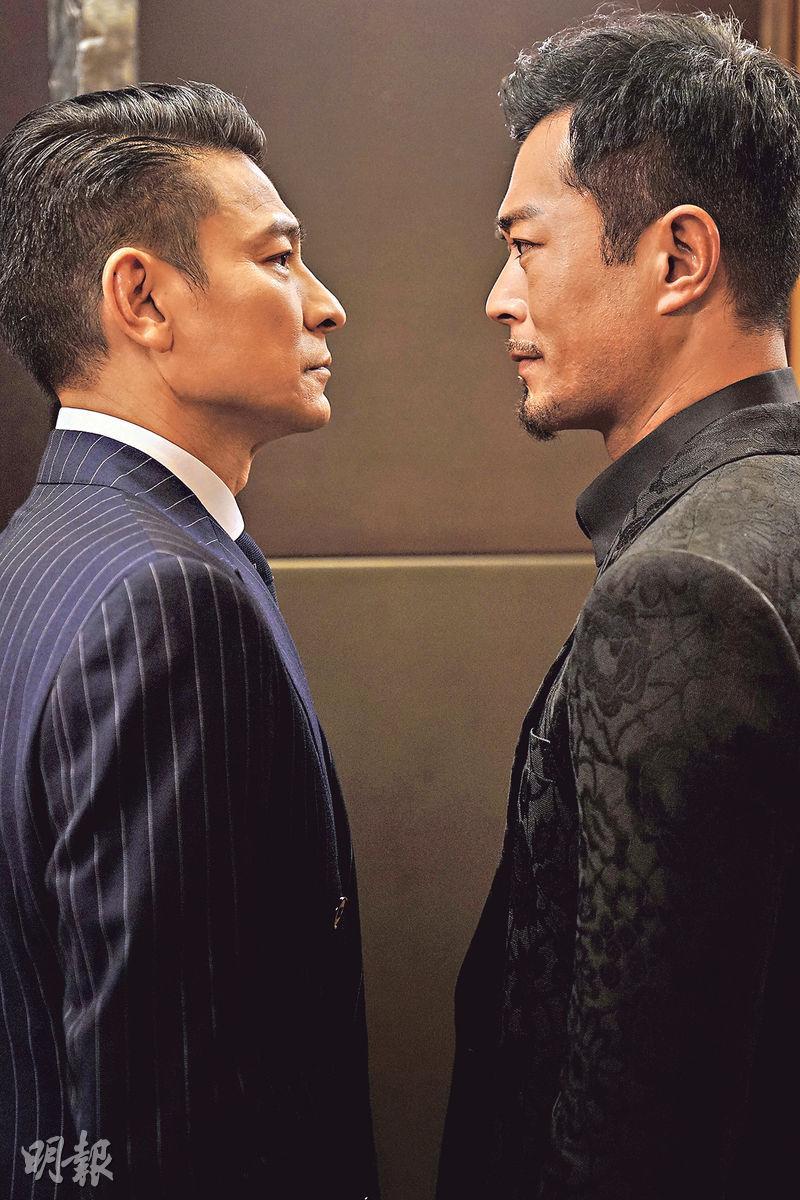 WHITE STORM 2 DRUG LORDS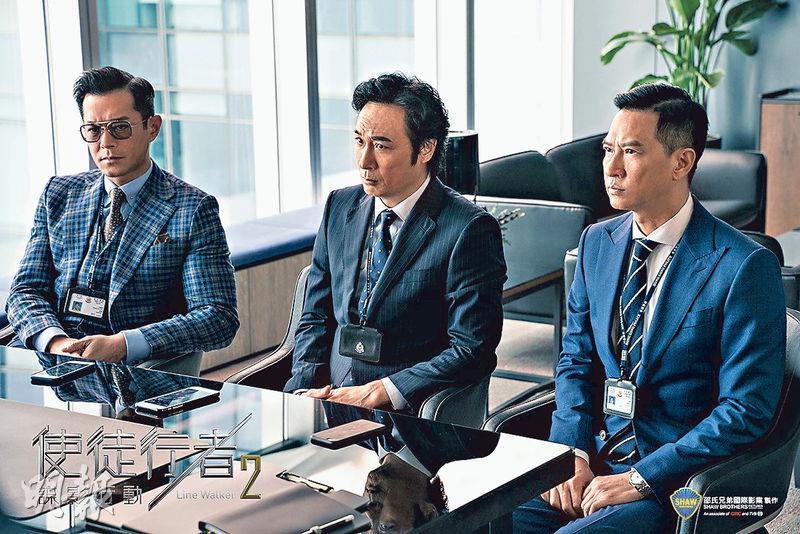 LINE WALKER 2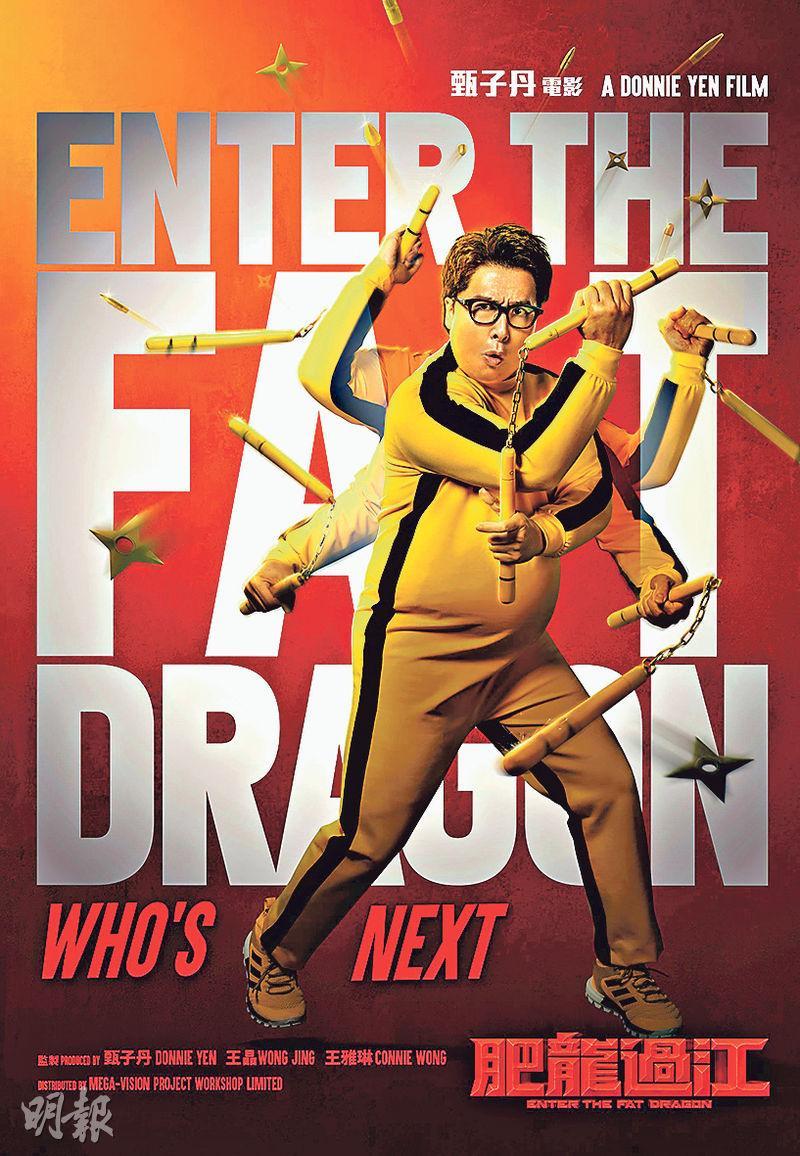 ENTER THE FAT DRAGON
courtesy of mingpao.com
This summer the Hong Kong film line up is not too weak, with the support of four Best Actors Louis Koo Tin Lok, Andy Lau Tak Wa, Nick Cheung Ka Fai, and Francis Ng Chun Yu. It includes WHITE STORM 2 DRUG LORDS, LINE WALKER 2, BODIES AT REST and the "Strongest in the Universe" Donnie Yen Chi Tan starred ENTER THE FAT DRAGON. As for foreign films, SPIDER-MAN FAR FROM HOME leads, with Brad Pitt and Leonardo DiCarpio starred ONCE UPON A TIME IN HOLLYWOOD, and FAST AND FURIOUS: HOBBS AND SHAW. As for animation, the most anticipated has to be TOY STORY 4. YOUR NAME director Makoto Shinkai's new film WEATHERING WITH YOU will also open.
At this year's Hong Kong Film Awards, Anthony Wong Chau Sun when accepting the Best Actor award from Koo Tin Lok called him the "new generation film tycoon". Actually Goo Jai not only invested in film but also has been working very hard on camera. Before 2019 is half gone, his films A HOME WITH A VIEW (GA WOR MAN SI GAING), P STORM (P FUNG BO) and CHASING THE DRAGON 2 WILD WILD BUNCH (JUI LUNG II: CHAK WONG) have been released in Hong Kong. In the summer he will continue to "fight against himself".
First in WHITE STORM 2 DRUG LORDS (SO DUK 2: TIN DEI DUI KUET), Goo Jai worked with Lau Tak Wa. 12 years after PROTEGE (MOON TOH) they worked together again. In WHITE rich philanthropist Yu Shun Tin hates drugs. As cop Lam Ching Fung is gathering evidence on arresting the drug lord, Yu Shun Tin also puts up a HK$ 100 million bounty on his former brother and leads to a storm in the community.
Goo Jai in WHITE plays a drug lord, then in LINE WALKER 2 (SI TOH HUNG JEH 2: DIP YING HUNG DONG) played a police officer with Nick Cheung Ka Fai and Francis Ng Chun Yu. This film shot on location in Spain and Myanmar. In a serious traffic accident in Hong Kong, criminal intelligence bureau (anti terrorist) superintendent Yip Kwok Fu and chief inspector Ching To arrest a female hacker. Security Wing superintendent Jing Chun Yin suspects Yip and Ching and asks the police commissioner to pretend them from interfering with the case. He also wants to find the corrupt cop.
Cheung Ka Fai like Goo Jai also has two summer releases. His film BODIES AT REST (CHUM MUK DIK JING YUN) is directed by DIE HARD 2's Renny Harlin. In the story medical examiner Chan Ka Ho and coroner in training Kiu Lam run into a mysterious criminal mastermind Santa one night. He along with two culprits suddenly attack the morgue to steal a body and turn the location into a battlefield.
Yen Chi Tan in ENTER THE FAT DRAGON (FEI LUNG GOR GONG) plays Chu Fook Lung. Originally an agile cop he eats for relief after his fiance dumps him. In six months he gets over 200 pound. In the film Yen Chi Tan changes his from past handsome "grandmaster" image.