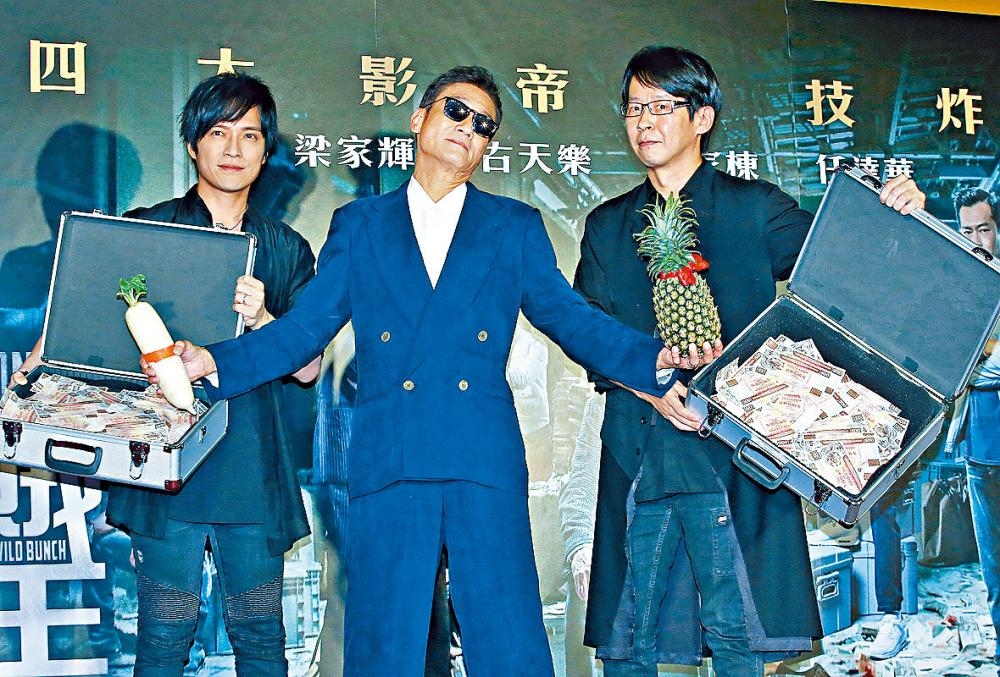 courtesy of singtao.com
Tony Leung Ka Fai earlier attended his new film CHASING THE DRAGON 2 WILD WILD BUNCH (JUI LUNG II CHAK WONG)'s Taiwan premiere. The Taiwan group Mayday's Guan You and Monster showed their support in person. Brother Ka Fai once worked on Mayday's music video. Guan You revealed that while they performed in Hong Kong, Brother Ka Fai personally drove to the venue and treated them to roast pork. He praised Brother Ka Fai for being very attentive off camera, completely different from his on screen villain role.
Brother Ka Fai worked with Simon Yam Tat Wa, Louis Koo Tin Lok, Gordon Lam Ka Tung. He said that when they used to make movies the guys would talk about getting girls, now they would talk about parenthood. In addition, Brother Ka Fai once worked with Lin Chiling. he said that everyone would quietly bless her joy in her new marriage. He of course would like her to have a child soon.