courtesy of on.cc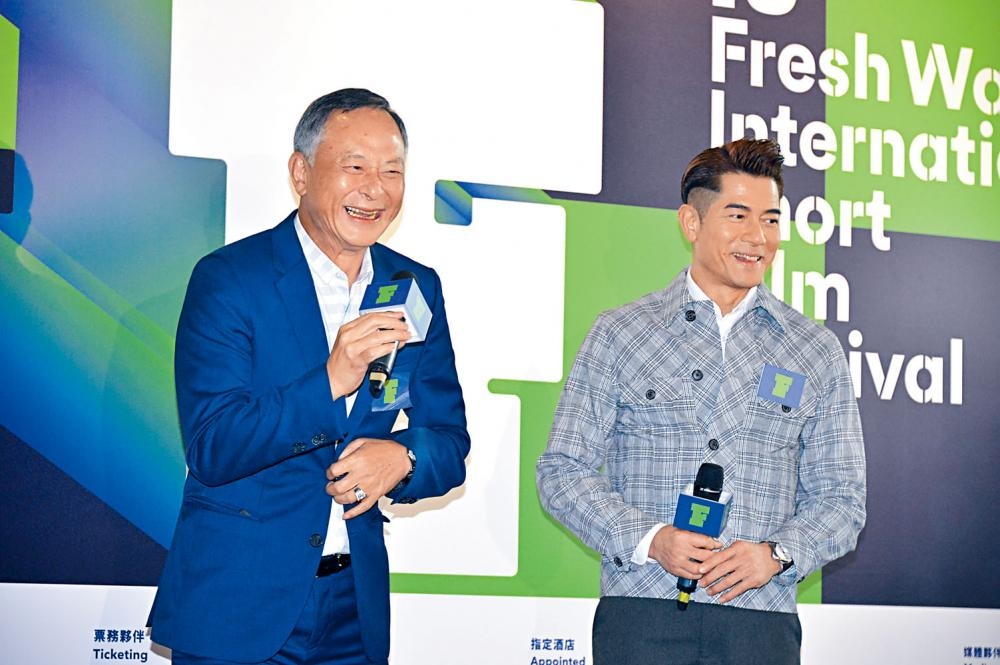 courtesy of singtao.com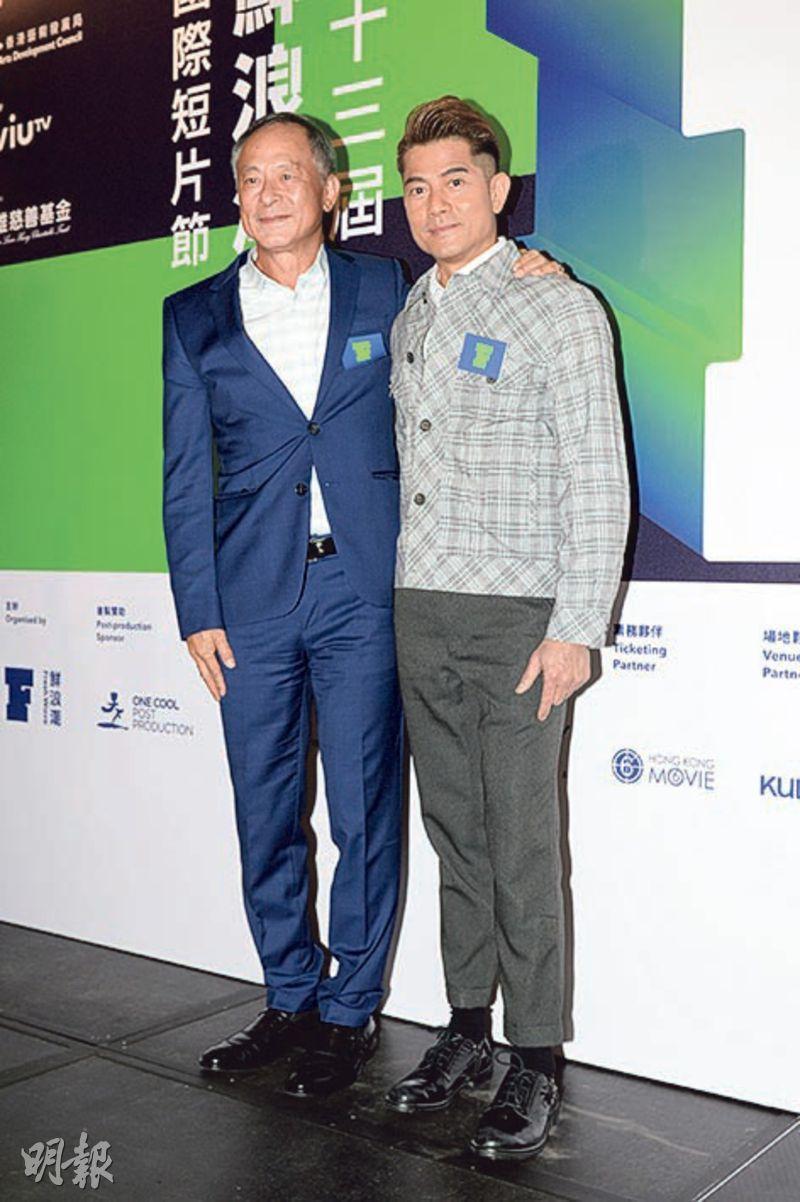 courtesy of mingpao.com
The 13th Fresh Wave International Short Film Festival opened. From June 6th to 22nd, 55 domestic and international films will be screened. Yesterday at the opening ceremony Director Johnnie To Kei Fung, Aaron Kwok Fu Sing and Ben Yuen Fu Wa attended to show their support.
Fresh Wave has already stepped into its 13th year. The host asked president To Sir whether it has reached the harvest period. To Sir jokingly answered, "Now it's time to quit!" He wanted to thank Sing Sing for his support as he knew that he really liked to help new directors. Sing Sing also admitted that he really admired To Sir and even praised him as a good director. Over the years he has discovered a lot of new blood to join this big family. Although this was Sing Sing's first year of participating in Fresh Wave, he hoped that colleagues would support it like he has. He said, "I have worked with over 10 new directors, if new directors have good screenplays they can hand them over to me!"
The host asked Sing Sing to encourage new directors. Sing Sing said, "You have to have passion and perseverance, then you would be able to reach your future dreams!" To Sir said, "I have said it for 13 years, directors have to be creative and insist on original creation. Don't copy, if you copy it it is not creating!"
Sing Sing was asked if he would asked new directors' screenplays. He said that he has always been very supportive of new director. In the past he has worked with over 10 new directors, from MURDERER (SAT YUN FAN), PORT OF CALL (DAP HUET CHUM MUI) to the most lately I'M LIVIN' IT (MAK LO YUN) they all have been new directors' movies. He did not expect that working on the Philip Yung Tsz Kwong directed PORT OF CALL even won him an award. Sing Sing felt that new directors have a new power. Perhaps they have no burden, creatively they have even more new elements. Yet often bosses do not give a lot of production budget to new directors' movies. Would he be willing to reduce his salary for the performance? Sing Sing said, "Of course I would, I would make accommodations according to the condition. If I want to help new directors, I have to have this mental preparation. Thus it wouldn't be too much of a problem. I would try to help friends who are interested in developing in this business. This business needs new blood for replenishment, only then would Hong Kong film thrive even more; only then would good movies appear. In addition I grew up in the Hong Kong film circle, so I would provide support even more."
Has he tried not taking a salary at all but only bonus? Sing Sing said, "I would leave the salary for my manager Siu Mei to negotiate, she knows how to adjust and she also respects talent very much. She wants to make a good movie so details won't be big problems. We always have ways to get together, make everyone feel comfortable and put no one in any difficult position. Last year I worked with two new directors. New comers and I have quite a connection!" He reiterated that as long as new directors bring screenplays to the company, Siu Mei would help with filtering them and hope to be able to create a chance to work together.
Lately aside from concert tours, Sing Sing has remained in Hong Kong for work. Thus when his younger daughter was born he still had time to take care of her. He even had time to take his older daughter to Ocean Park and later would take her to Disney. Who would take care of his "babies"? Sing Sing said, "We have maids, and mother in law lends a hand."