courtesy of on.cc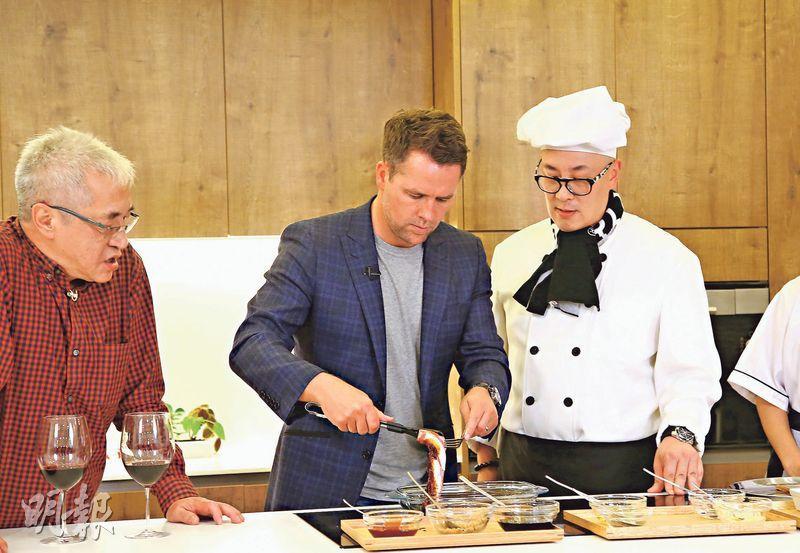 courtesy of mingpao.com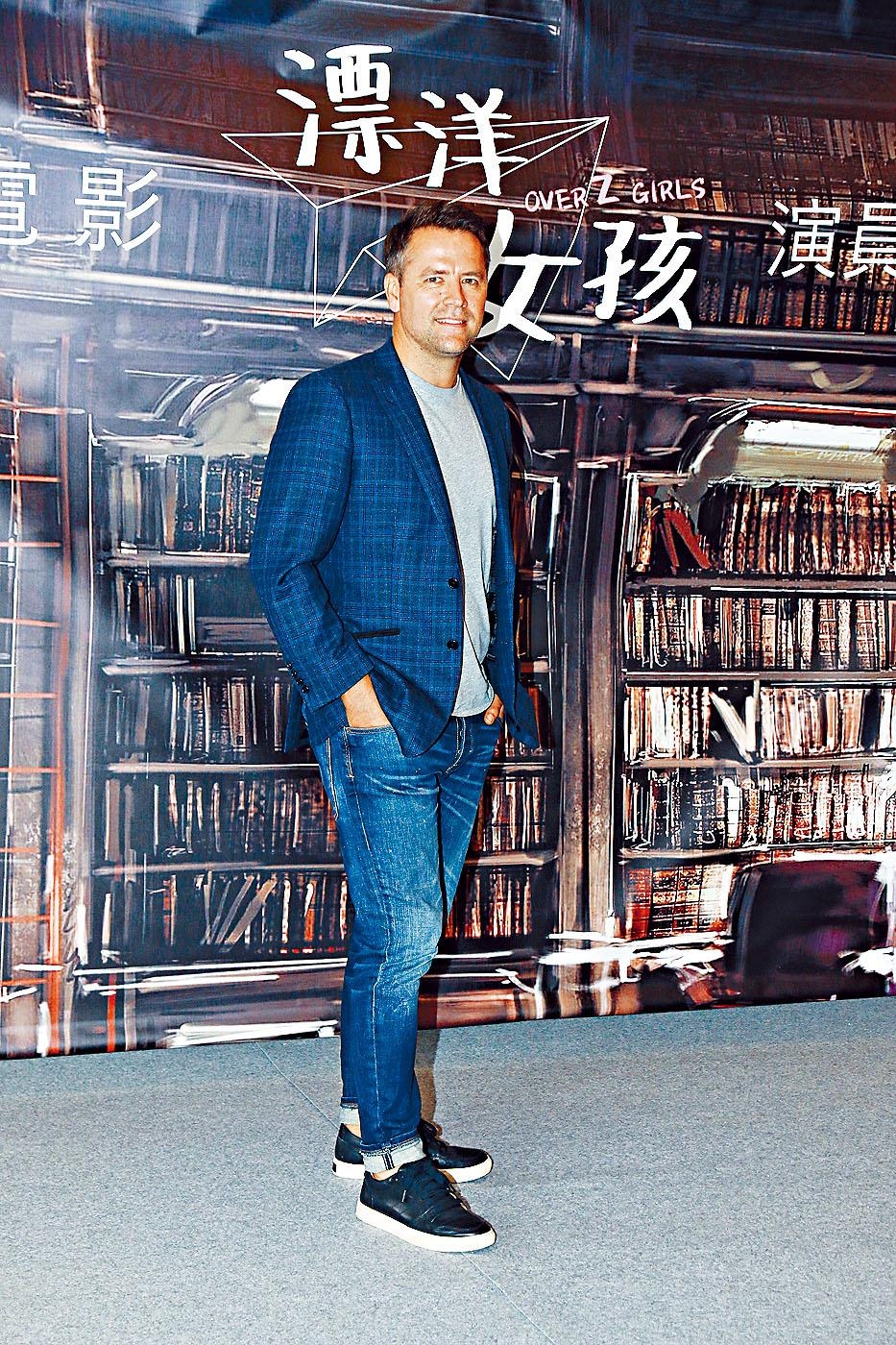 courtesy of singtao.com
Famous soccer player Michael Owen two days ago guest starred in the film OVER Z GIRLS (PIU YEUNG NUI GIRL)'s promotional film in Hong Kong. Owen and director Lam Wai Kwong spoke to the press. Owen said that he and the director were still studying his role in the film, for now they would keep it a mystery.
Owen admitted that he has been to Asia many times and knew that Asian films were very well known. Many have asked him if he would be interested in making movies. He said, "I have to try it before I know, never say never!" Would he like to play a hero or a villain? Owen said that it would depend on the director's demand, anything reasonable would be considered. Of course playing a soccer player would be the best. Would Owen be interested in investing in film? He admitted that he would not know for certain. He felt that film was a very special industry so he would not say no with certainty. Would Owen not take a salary to support his friend this time? Owen's investor friend said that he would definitely pay Owen, unless he was also an investor.
Owen's promotional short film mainly brought out this film's new actor recruitment in July. After passing the recruitment audition actors would have a chance to work with Owen in the film. Owen two days ago participated in the shoot, which was also his first time acting in front of the camera. After he was done he said, "This of course doesn't count as acting, because I am not playing someone else. I am playing myself. I am still Owen. However the acting process is very interesting, the hardest part is I have to speak Cantonese!" Owen said that the director originally wanted him to speak more Cantonese, but in the end he still only said "sorry" -- for which he still had to practice for awhile.
In addition, in the short film Owen also made roast pork. Owen said that this truly was a first time in his life because he never cooked. He said that roast pork was his favorite Chinese dish. His first attempt at making roast pork actually was not too complicated but also very fun. "I didn't cook too badly, it's very tasty!"
Director Lam Wai Kwong revealed that this time the film will shoot on location in England. The subject will include soccer elements. Aside from Owen he would choose three female and two male newcomers from the Mainland, Hong Kong, England and other locations. They would have to be able to play soccer and music. Director Lam once made Y2K short films, so he intended on catching up with the "children" of the Y2K series. Shawn Yue Man Lok, Charlene Choi Cheuk Yin, Kenny Kwan Chi Bun, Alex Fong Lik Sun, Natalie Tong Sze Wing and Hedwig Tam Sin Yin have already agreed to guest star. Also Jan Lamb Hiu Fung in the film would also play soccer with Owen.