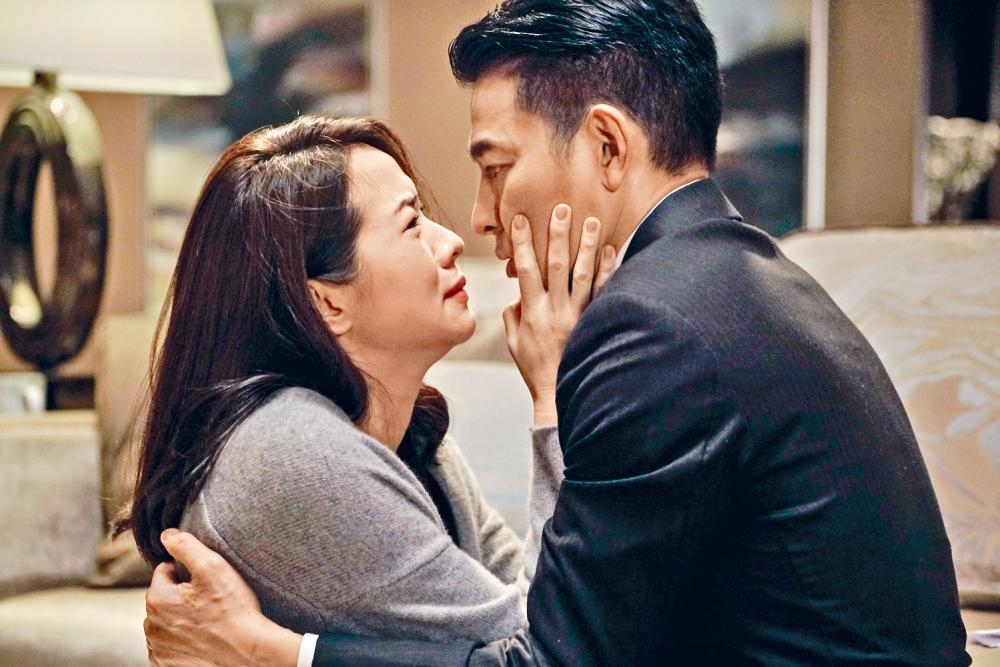 courtesy of singtao.com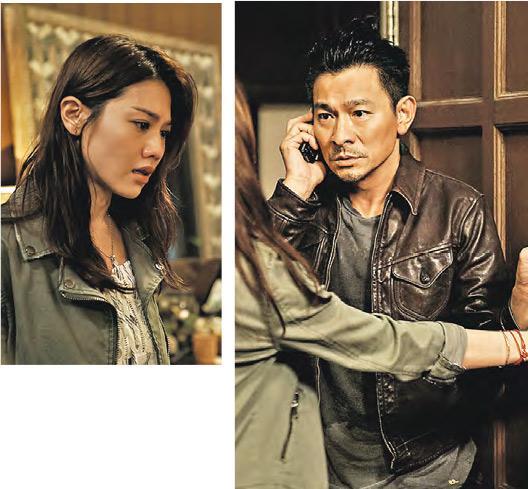 Andy Lau feels embarrassed playing a couple with Chrissie Chau, who is 20 years his junior
Despite playing a couple for the first time, Karena Lam and Andy Lau have great chemistry on and off camera
courtesy of mingpao.com
Andy Lau Tak Wa in the film WHITE STORM 2 DRUG LORDS (SO DUK 2 TIN DEI DUI KUET) aside from Louis Koo Tin Lok also worked with Karena Lam Ka Yun and Chrissie Chau Sau Na. Wa Jai praised the castings as suitable as they gave him freshness that he never ran into before.
Wa Jai and Lam Ka Yun worked together on the big screen for the first time and played husband and wife. Wa Jai described how compatible they were on and off camera as he had a feeling of meeting too late. He never thought that he and Ka Yun would resemble husband and wife on camera, perhaps it was a natural chemical reaction. On the first day of work they shot a sweet home scene. Ka Yun joked that she got to play Wa Jai's wife for the first time they worked together, she was afraid that people would be jealous. They even had an argument scene. Ka Yun felt the enormous pressure.
The 34 year old Chau Sau Na played 57 year old Wa Jai's former girlfriend. Their only scene together was an emotional breakup scene. Sister Na said that before the shoot Wa Jai rehearsed with her and was very friendly. She felt that one day was not enough. Wa Jai said that at first he felt embarrassed about playing a couple with Chau Sau Na. He joked that he was already up there in age. After the performance he felt the casting was good. An exchange with new blood could improve him.