courtesy of on.cc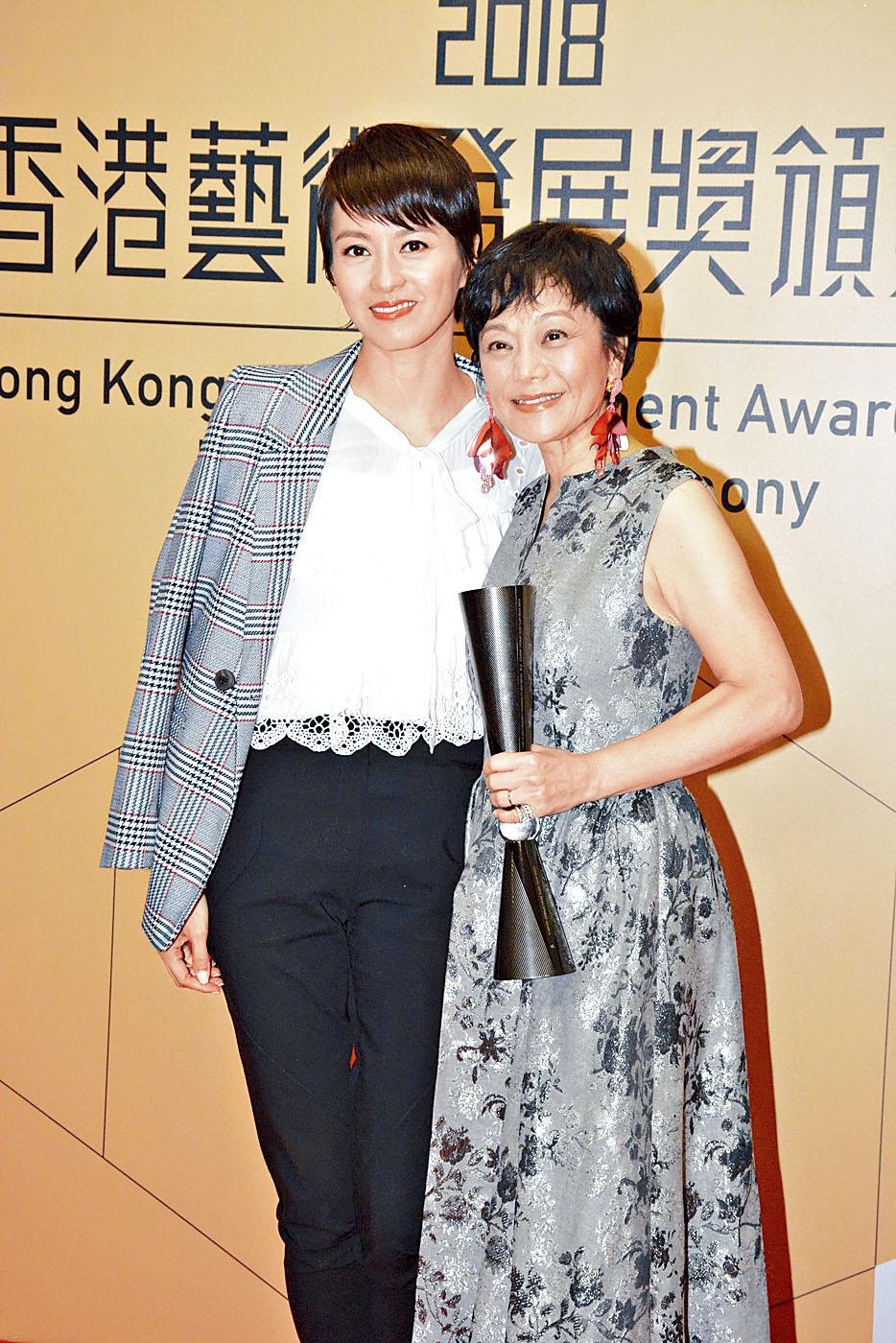 courtesy of singtao.com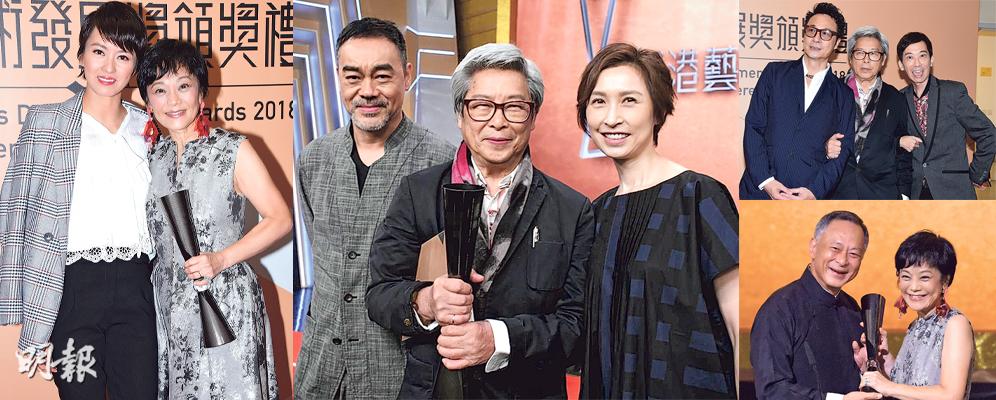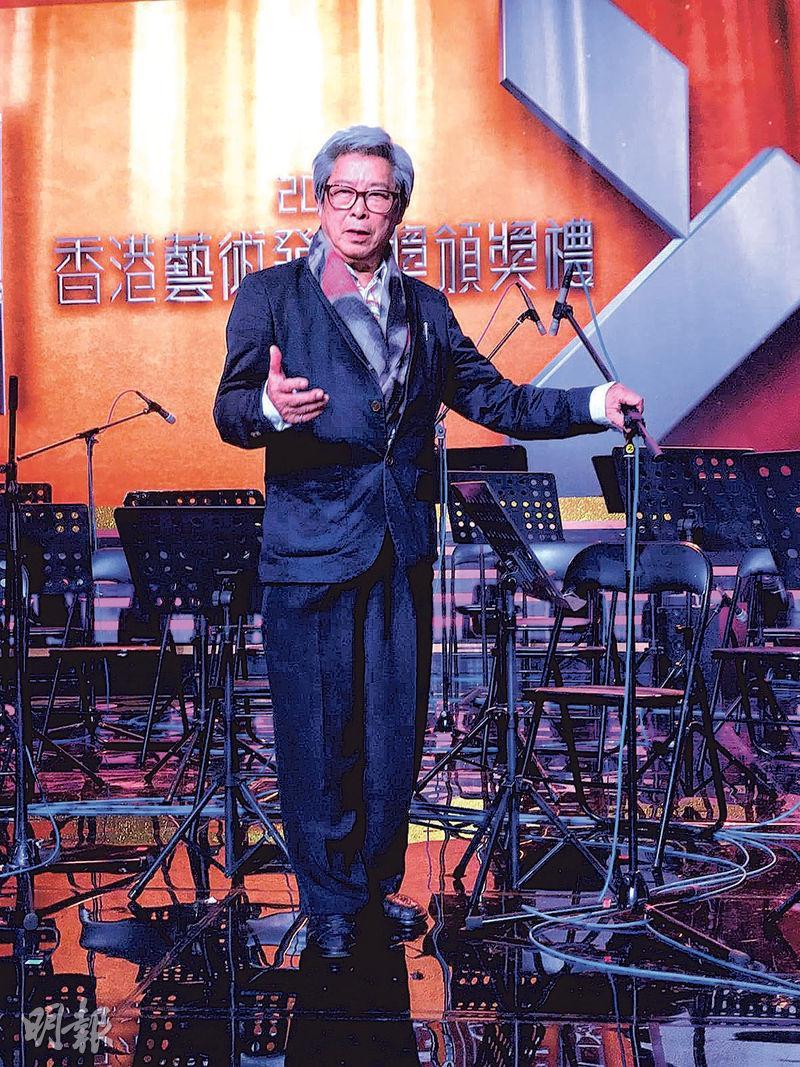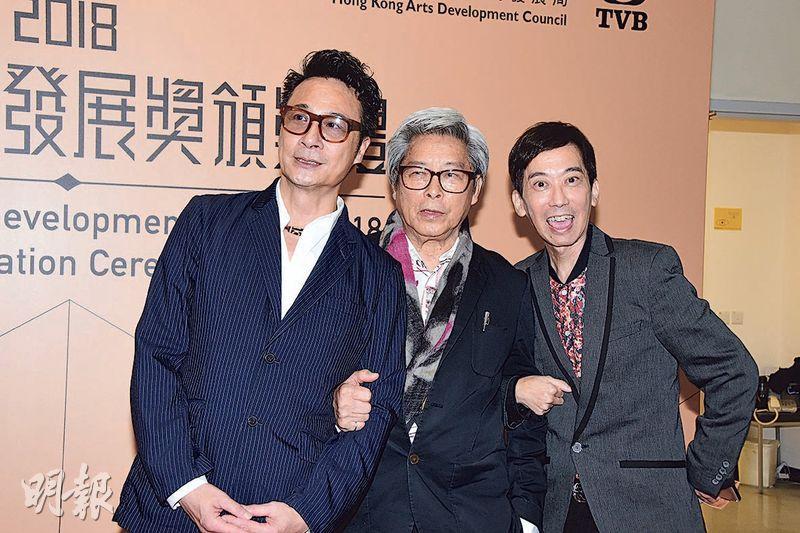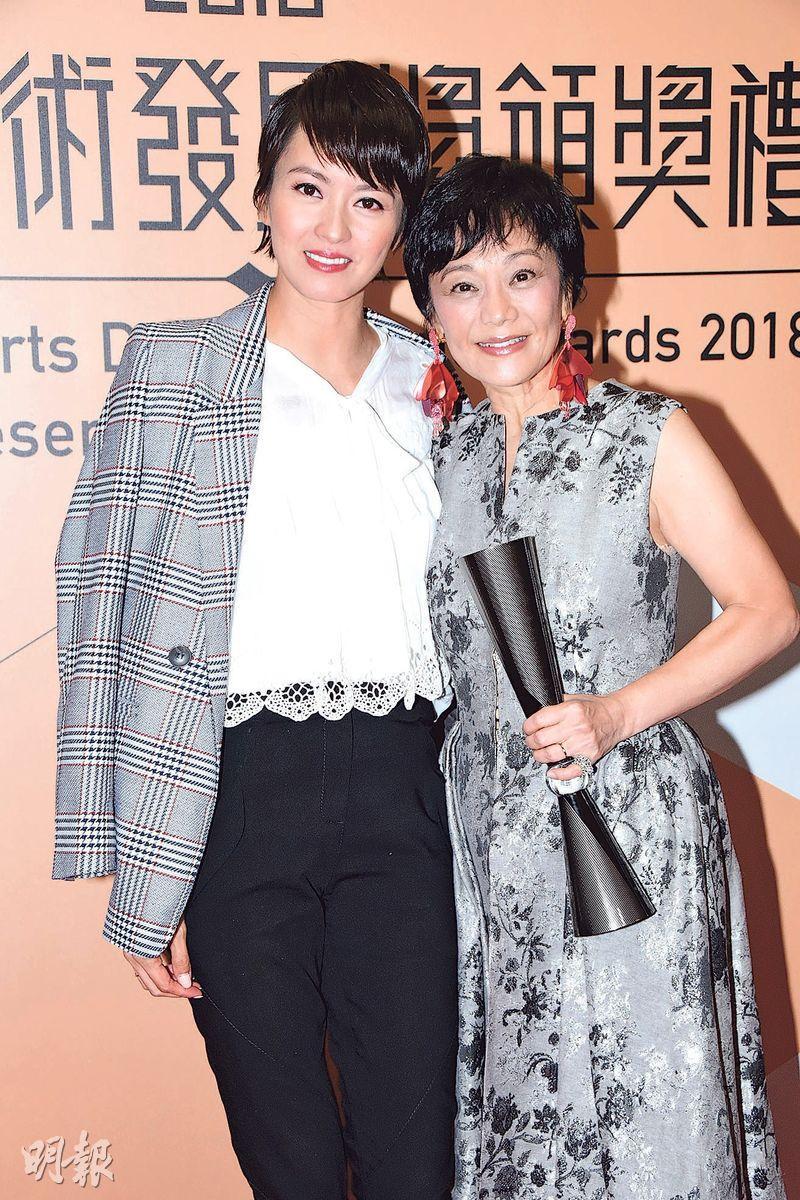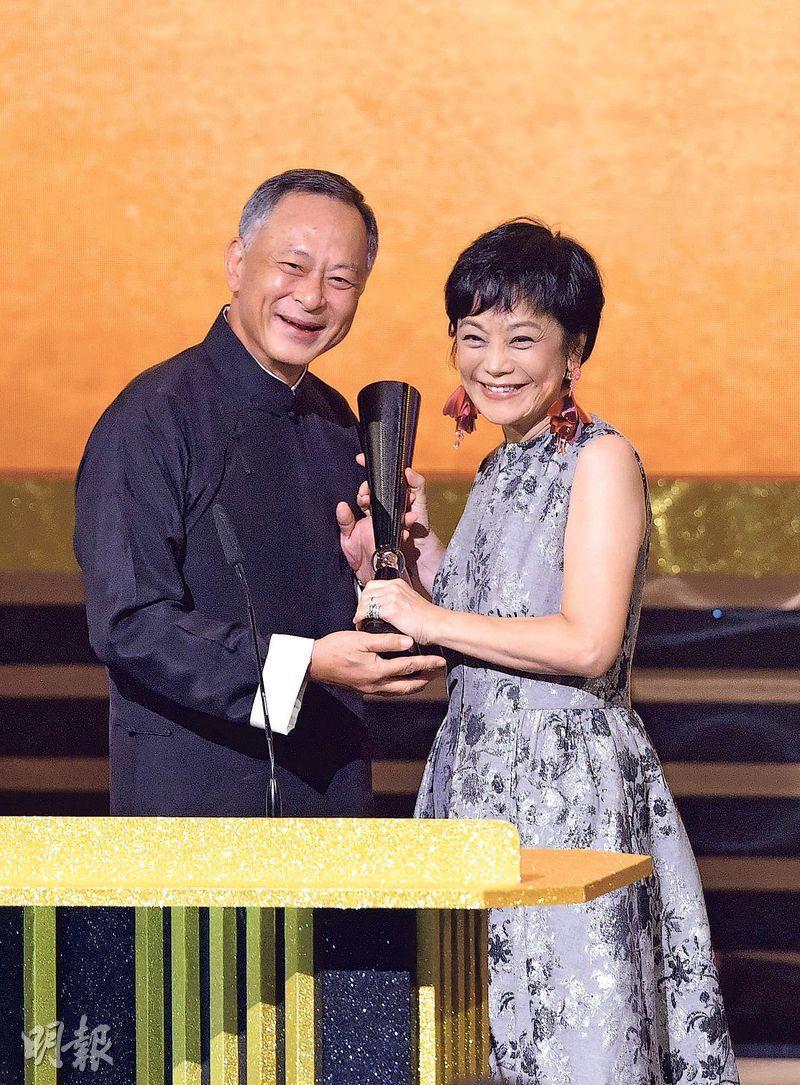 courtesy of mingpao.com
The 2018 Hong Kong Art Development Award took place two nights ago at the Television City, Chief Executive Carrie Lam Cheng Yuet Ngor served as the guest master of ceremony. Famous actor, screenwriter and director Sylvia Chang (Cheung Ngai Ga) received the Outstanding Artistic Contribution Award. Cheung Ngai Ga said that this award made her feel that she still had a very long way to go. The 89 year old Lau Siu Ming received the Lifetime Achievement Award. Sean Lau Ching Wan, Francis Ng Chun Yu and Cheung Tat Ming all attended to show their support.
Cheung Ngai Ga received the award from friend Johnnie To Kei Fung. She joked that she kept worrying about To Sir not being able to arrive in time, and thanked him for coming to present the award. She said, "My Mama came too. Earlier she went to the Golden Horse Award and sat for the full four years, but in the end I didn't win. She needn't worry though, this time I definitely have an award."
The event showed Cheung Ngai Ga's documentary short. She said that she suggested to shoot on location where she grew up in her movies. "Because I grew up with those places, they were my happiest moments; it's not that I can't let go of the past. I thank the event very much for this award and the encouragement. This award makes me feel like I still have a very long way to go." Best Actress in Cheung Ngai Ga's eyes, Gigi Leung Wing Kei, also came to congratulate her.
With support from Ng Chun Yu, Cheung Tat Ming, Lau Ching Wan and his wife, Lau Siu Ming said when he received the Lifetime Achievement Award that when actors run into good scripts or directors, they would be motivated to create an incredible power of creativity. In the creative process they would not stop. Even at age 89 he would keep performing.