courtesy of on.cc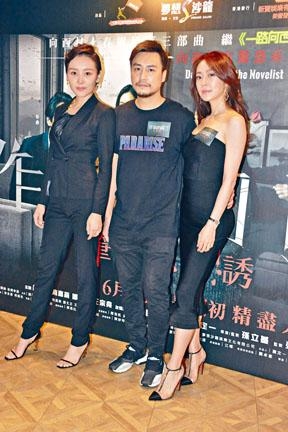 courtesy of singtao.com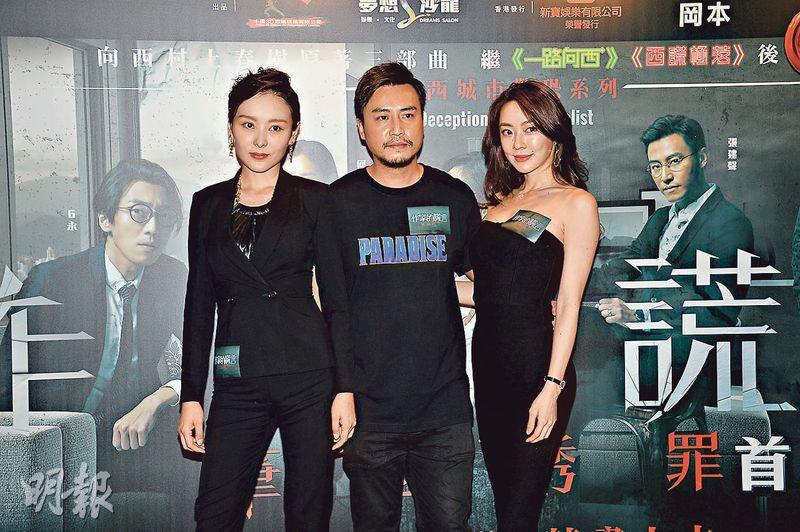 courtesy of mingpao.com
Jeana Ho Pui Yu, Justin Cheung Kin Sing, Linah Matsuoka two nights ago attended their film DECEPTION OF THE NOVELIST (JOK GA DIK FONG YIN: BUK JUNG YAU JUI) premiere.
Ho Pui Yu in the film needed to go without make up except for ugly special effect make up. She revealed that this character could not be any best, as she had to go all out. Whatever she could not have no one else could either. This character even reminded her of how she broke her first boyfriend's electronic product when they fought. The role was somewhat close to her actual nature!
She had to gain 20 pounds for the character, so everyday she had to finish 6 rice boxes. She spent half a month to reach her goal, after the shoot she immediately went to lose weight. However boss Stephen Shiu Jr. suggested for several additional scenes to strengthen the story. "However I started to lose weight already, so the continuity was a little off. However after the added scenes the movie really is decent."
Cheung Kin Sing produced for the first time and starred. He said, "I would like to thank each actor, everything is very smooth. The test screening reaction is decent. Thank you everyone for supporting low budget Hong Kong films. (Would you like to direct?) No so soon, first let's see how the box office performance would be this time. I still want to do my part as an actor first. Earlier I just finished another film, CHAN YING HUNG GAN, with (Stephy) Tang Lai Yun. In that film I have multiple personalities, so far my emotions still hasn't settled down yet."
When asked whether he would promote like crazy with audience appreciation events? He tearfully lamented, "I don't know whether we would go to thank the audience. (Because of the recent protest?) Hurry up and take care of the matter, so we won't have any more bloodshed please? Without life how can we have entertainment, can we handle it a little better? Don't hurt each other; no matter who is right and who is wrong, can we sit down and talk it out?"