Natalie Tong
courtesy of on.cc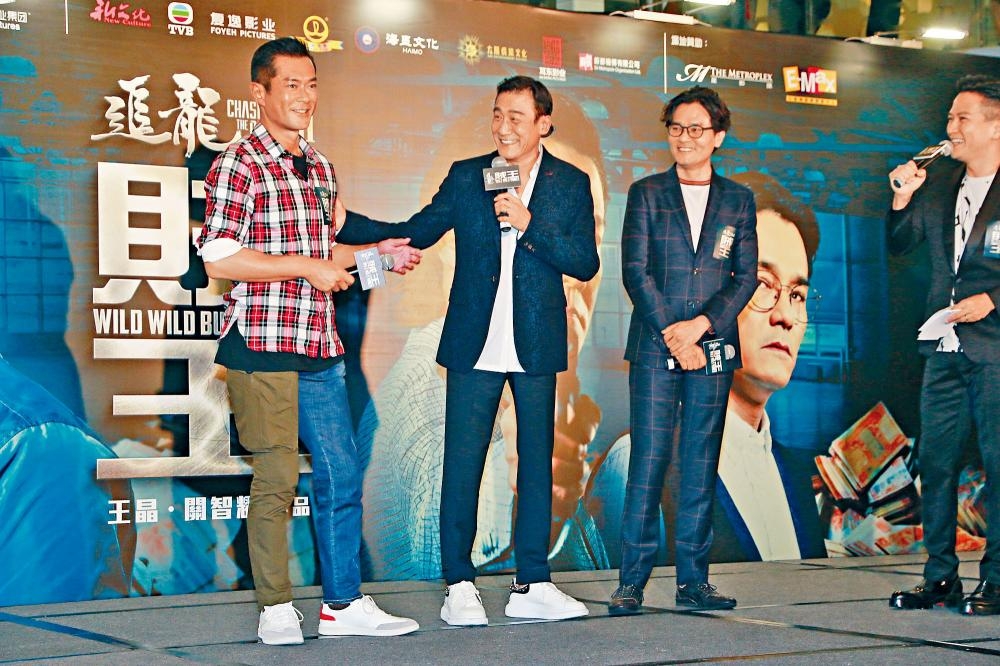 courtesy of singtao.com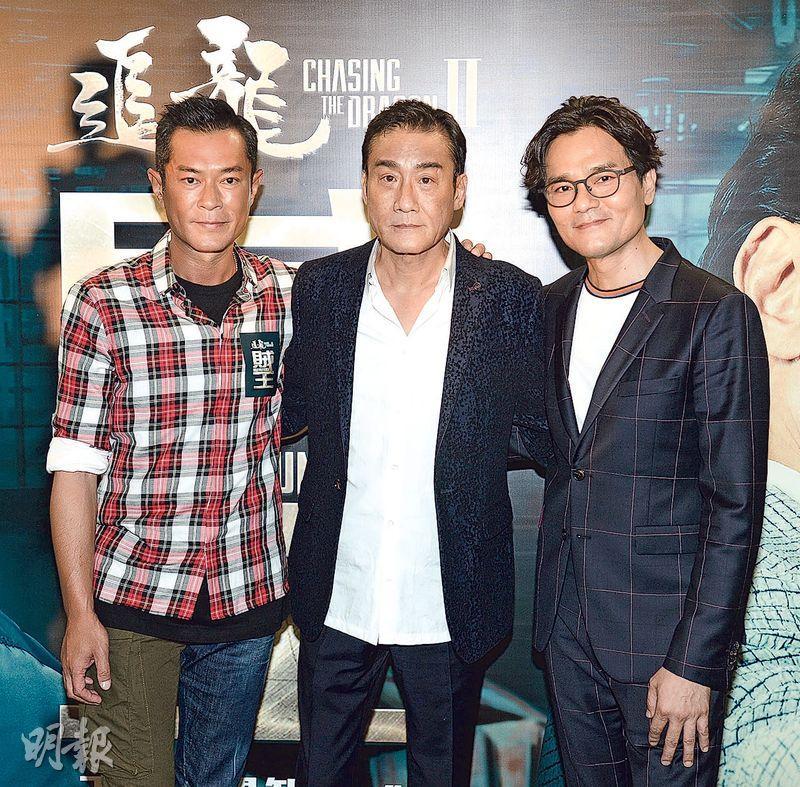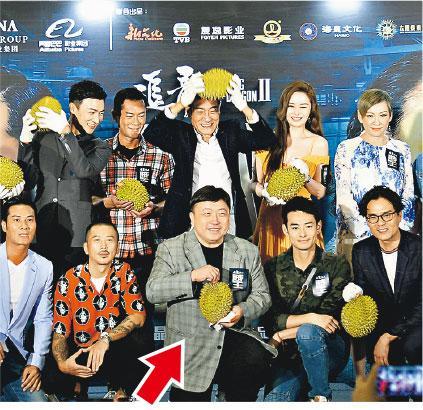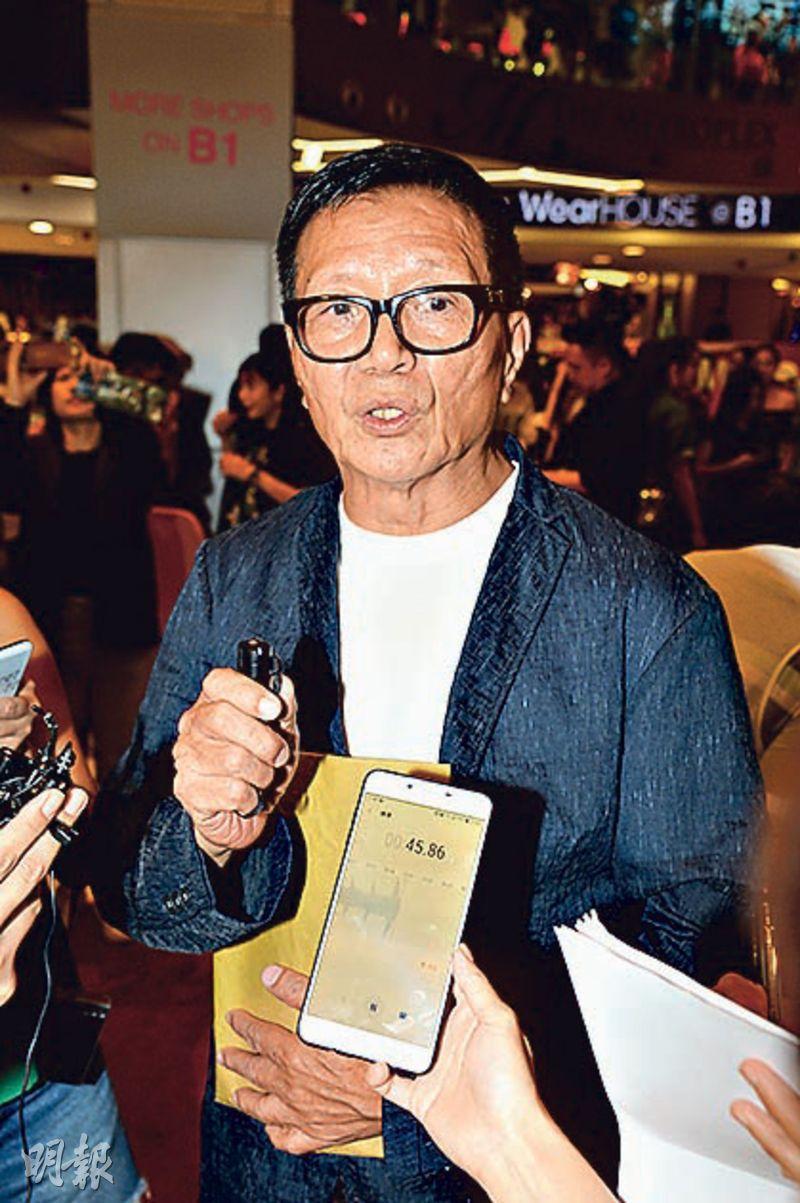 Chan Chun Chi reveals that once Lee Siu Kay's death certificate is issued they would begin planning the funeral
courtesy of mingpao.com
Tony Leung Ka Fai, Louis Koo Tin Lok and Gordon Lam Ka Tung starred in the film CHASING THE DRAGON 2 WILD WILD BUNCH (JUI LUNG II CHAK WONG) two nights ago held its premiere at the Kowloon Bay International Trade and Exhibition Center. One of the leads Simon Yam Tat Wa due to work was unable to attend. Guests included Chan Chun Chi, Candy Yu On On, Natalie Tong Sze Wing and Alice Chan Wai. Ka Fai once urged Goo Jai and Ka Tung to get married soon. Ka Tung joked that what he and Goo Jai had in common was that they both released themselves. Goo Jai even stated, "When it comes to love I wouldn't listen to anyone."
The event presented durian to the actors and the two directors. Ka Fai asked, "Who arranged for unripe durian. Originally I thought I would chop it with my bare hand, but it's so raw!" During the photo opportunity, he stood behind Wonhg Jing and pretended to smash his head with the durian.
The three leads also shared their experience of working together again after 14 years. Ka Fai said, "Goo Jai now is a 'film industry tycoon'. Even (Anthony) Wong Chau Sun said that. Working together again 14 years later is very rare. Although it was very tough, the toughest was Goo Jai had several movies and had to run around all over. Ka Tung was both producer and screenwriter. I was more comfortable, I was retired. Although the film production was very tough, it was very pleasant."
Ka Fai had to keep eating durian for the film. Did seeing durian again scare him? He said, "No, working with Goo Jai and Ka Tung again was very pleasant. They all hold their own, we don't have much chance to be able to work together again. Of course I want to, but I am retired." Was this film his retirement film? He said, "I am retired, but I didn't quit. As long as the audience, the director, the colleagues have ideas for me, I would work until the last one. I hope that would be very far from now. (Would you ask Goo Jai and Ka Tung to watch over you?) Goo Jai takes care of a lot of people, I don't need him to. As long as he remembers me it's fine."