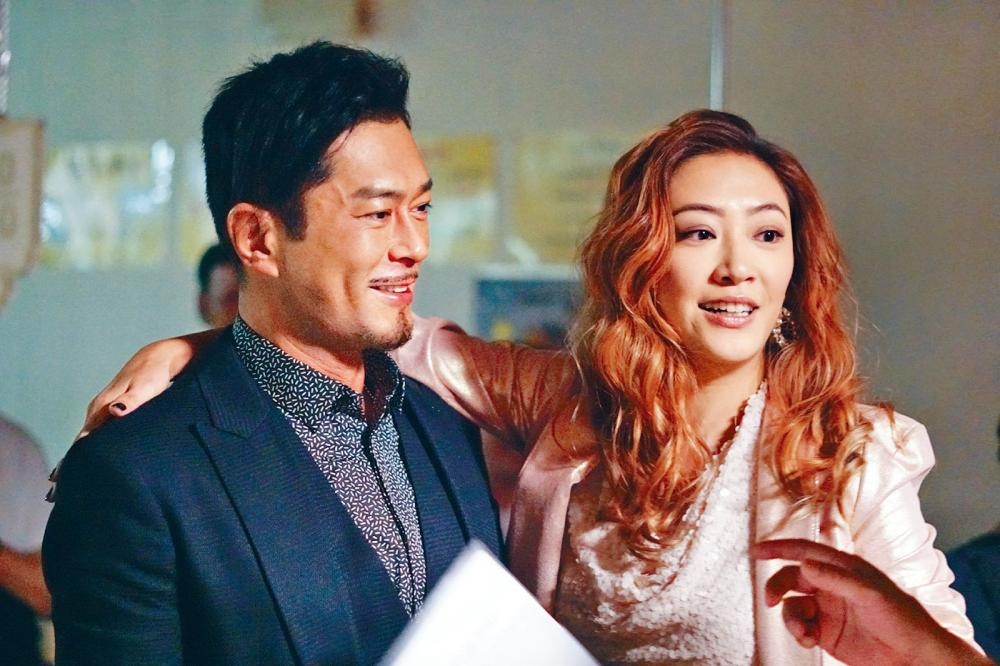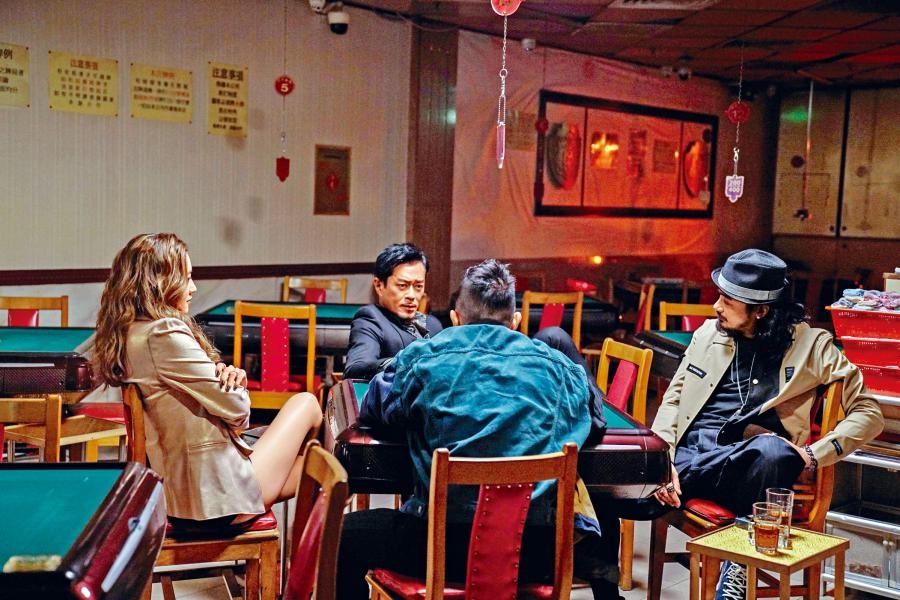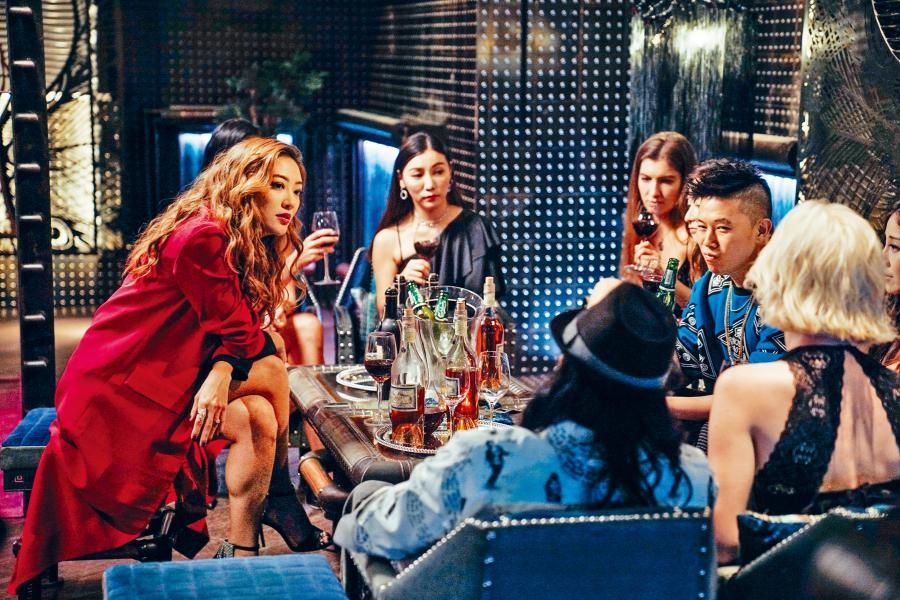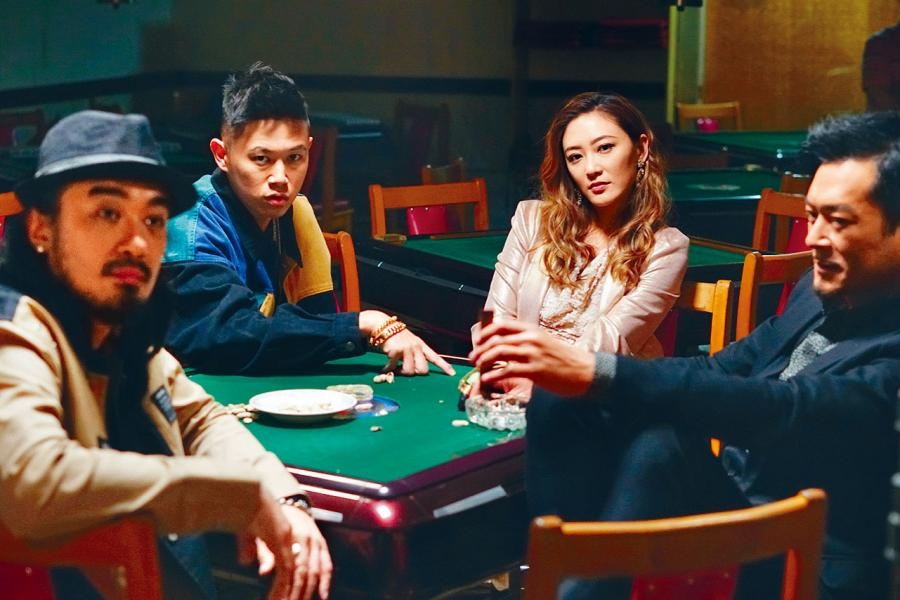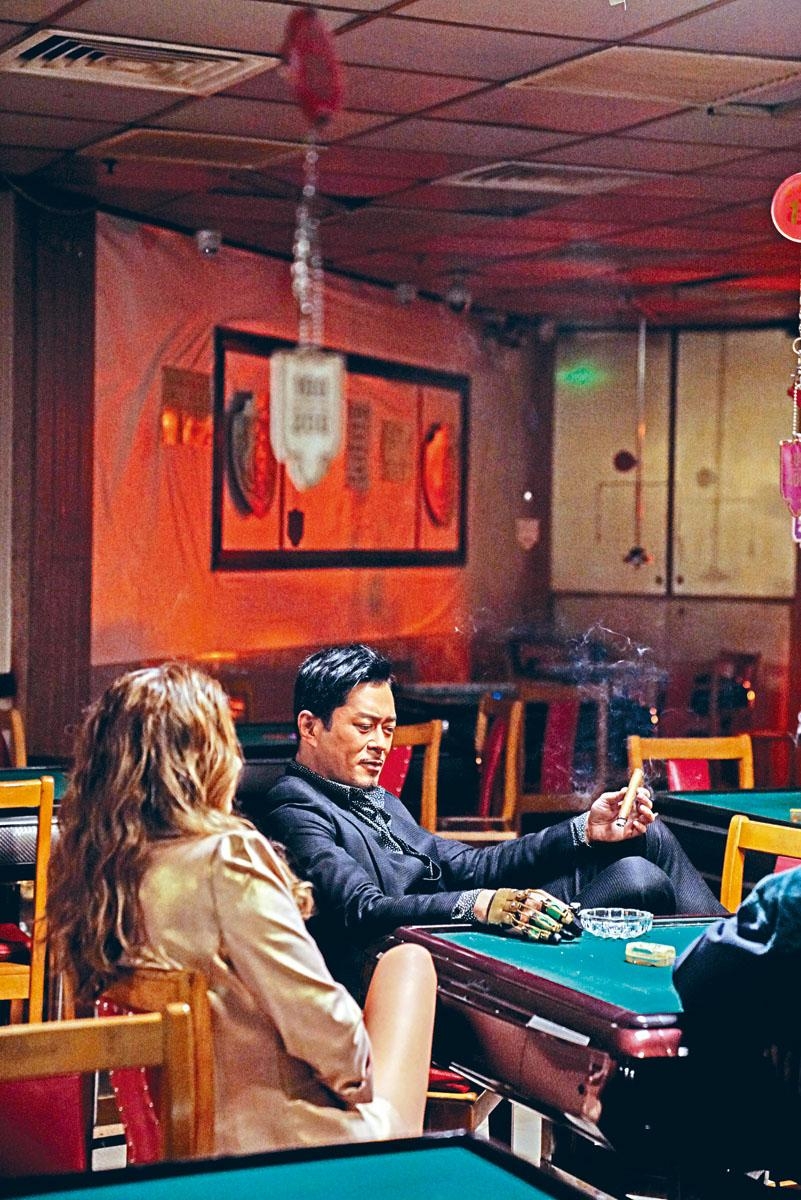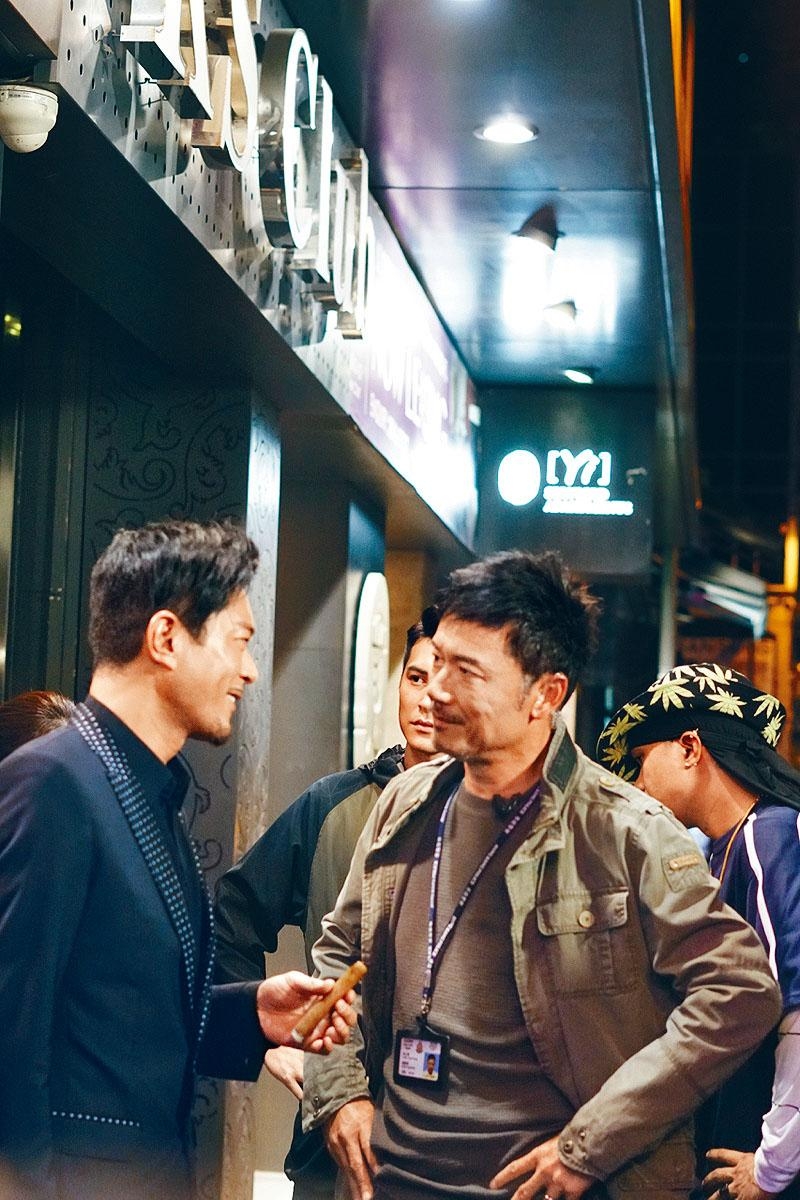 courtesy of singtao.com
Louis Koo Tin Lok and Cherrie Ying Choi Yi since the 2003 film WHY ME, SWEETIE? (SUT YIK GAI NUI WONG) rarely worked together. Even when they had the chance to run into each other they did not have too many scenes together. This time in the new film WHITE STORM 2 DRUG LORDS (SO DUK 2 TIN DE DUI KUET) they played rivals for the first time. As soon as they saw each other they hug.
Koo Tin Lok, Ying Choi Yi, MC Jin and Jun Kung Shek Leung in the new film WHITE STORM 2 DRUG LORDS all played drug dealers. They had their own markets. One days due to another dealer Q Bobo was killed the suspicion of someone wanted to take over the market arose. The four met at a night spot for a negotiation. That night Ying Choi Yi arrived earlier to prepare. Although she has not made a Hong Kong film in a very long time, she was more than able to handle the shoot even if it went the second day. In addition her co-star was Koo Tin Lok, a friend of many years. When they were not at work they chatted nonstop, thus time went by very fast.
Ying Choi Yi admitted that this time she agreed to perform because she received an invitation to play a character who operated a night spot. She said, "I have always wanted to play the Mamasan role, this time the character was very similar. In addition the co-star was Goo Jai. He is a Best Actor now, his entire person is shining. On the day of the shoot I could already sense his brilliance from far away!" Goo Jai said that he and Ying Choi Yi had great chemistry. She was a great co-star. He also said that they have not seen each other in a very long time, so they took the chance to catch up.
As for MC Jin and Kung Shek Leung they went to a mahjong parlor for the first time and were very curious about everything. They said that it was a lot of fun. They both were very hard working. Because they were not too familiar with their Chinese scripts, before taking their places they would be studying and often asked director Yau Lai To which tone would make them sound more like drug dealers.
Later the group went to shoot at a night spot. MC Jin and Kung Shek Leung had to act like big shots. Yet when their pronunciation was less than accura e they would keep saying sorry, which was very funny to everyone else.
Because in this scene the three of them suspected that Koo Tin Lok wanted to monopolize the drug market, the trio had to question him but was afraid to. Goo Jai before hand communicated to them that this scene would have to be very extreme, he wanted everyone to know his power. He also stressed that he did not want a monopoly and told everyone to stop speculating. Although it was a dramatic scene, it was very tense as their relationship was unveiled.
MC Jin and Kung Shek Leung both started in music so acting was not their strong suit. That night after every tabling smacking and bottle busting scene that day they would watch the playback and ask the director if they made any mistake.
Yau Lai To was pleased with their performance and the entire production process was very smooth. They even had time for one more scene in which Koo Tin Lok ran into Miu Kiu Wai.