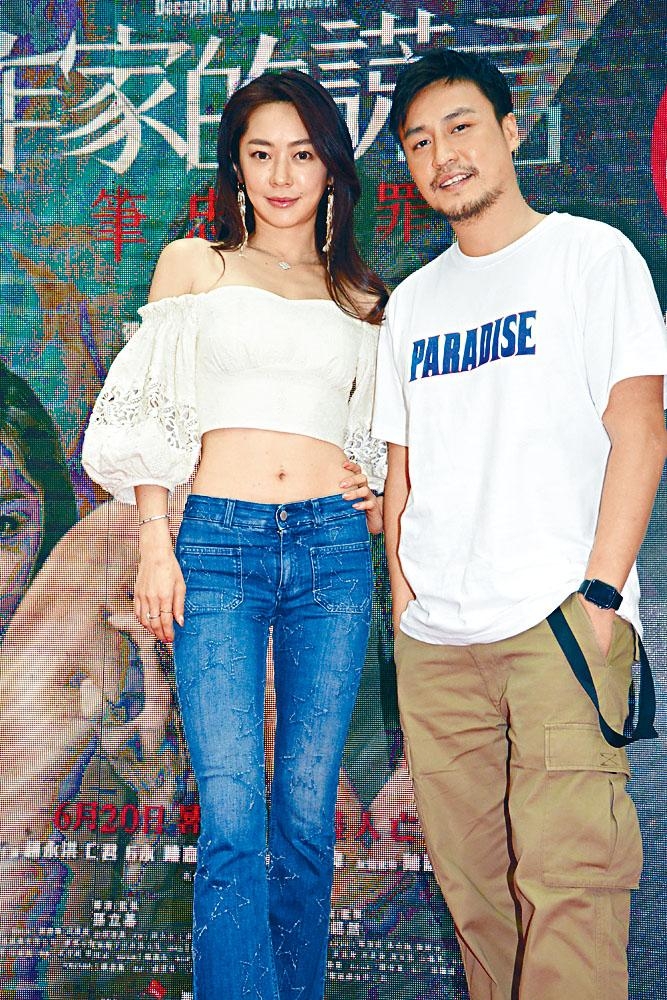 courtesy of singtao.com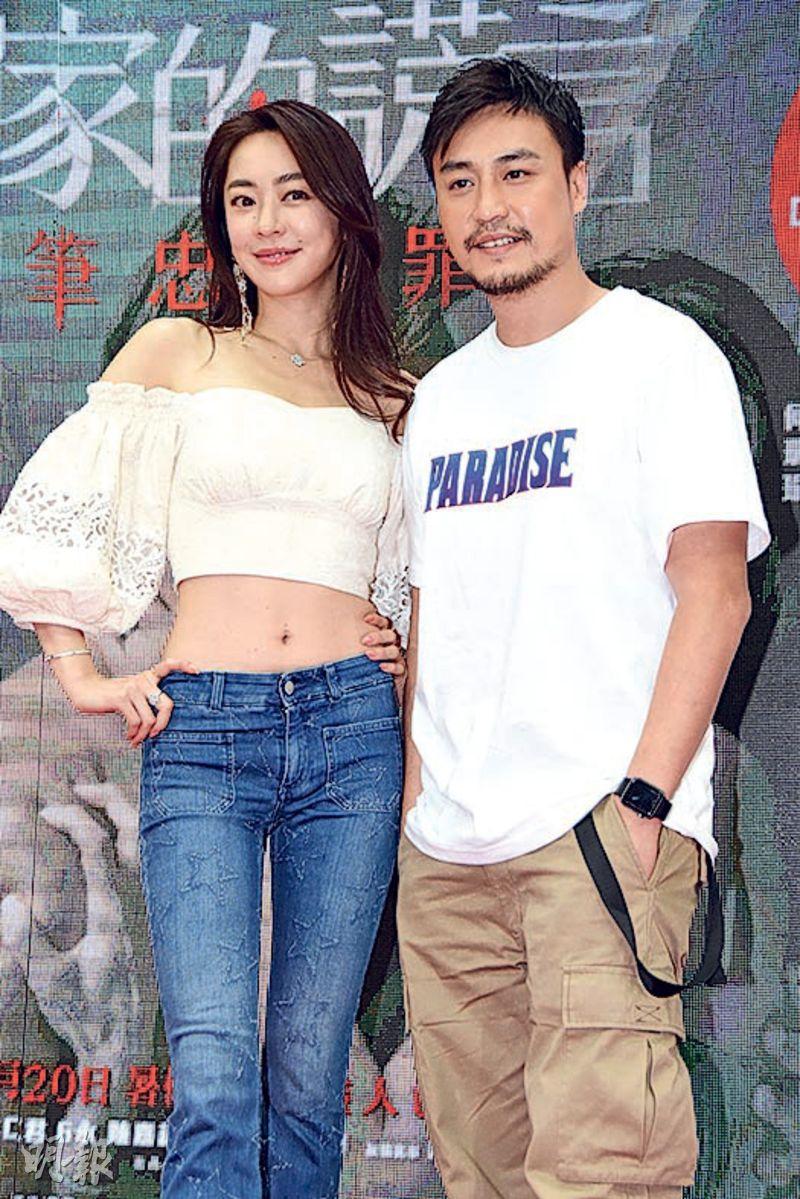 courtesy of mingpao.com
Linah Matsuoka, Justin Cheung Kin Sing, Terry Zou (Chow Man Jing) and Raymond Chiu Wing Hung yesterday attended their film DECEPTION OF THE NOVELIST (JOK GA DIK FONG YIN: BUK JUNG YAU JUI)'s event. Also a producer of the film, Cheung Kin Sing said that three years ago the script already caught his eyes. At first he had no confidence in finding investors, but because he really liked this script later he mustered up the courage and found a dozen or so investors.
First time producer Cheung Kin Sing admitted that the pressure was enormous. He also had to perform so his duty was doubled. He pointed out that the most difficult was finding actors. Finding a lead actress like Jeana Ho Pui Yu was very hard, in the end he decided on Matsuoka. He praised Linah Matsuoka and Jeana for their effort. Jeana even gained weight and performed without make up for the character. A month before the production began Linah Matsuoka worked on Cantonese with him. As for love scenes, the director found a place for everyone to practice. He stressed that this film was not a sex film but a mystery thriller. He also said that the competition would be too strong, luckily advanced screenings had decent word of mouth. He hoped that even more people would support it.
Linah Matsuoka revealed that she had sexy performance in the film and felt that she could be even sexier. As for how far she would go, she said, "It can't be cheap, it would depend on the character. As long as it's not adult video it's fine." She said that she has already watched the film at an advanced screening and was pleased with her performance. She felt that everyone have put a lot of effort in the production.
She also said that she would like to challenge an action and a special agent role. Earlier she had two offers to make action films, but her manager turned them down. Perhaps the roles were not suitable. Was she not afraid of how easily she could get hurt from fight scenes? She said that she was not worried. "I am not worried about being hit. Now I am learning to fight. I want to make movies like special agent ones, like CATWOMAN. I really admire Scarlett Johansson. I can also accept sexy performance and playing ugly."
As for her Cantonese getting worse from before, she admitted that she has already forgotten a lot of it. Yet she would not need to find a Hong Kong boyfriend to teach her Cantonese, she could just go to class.