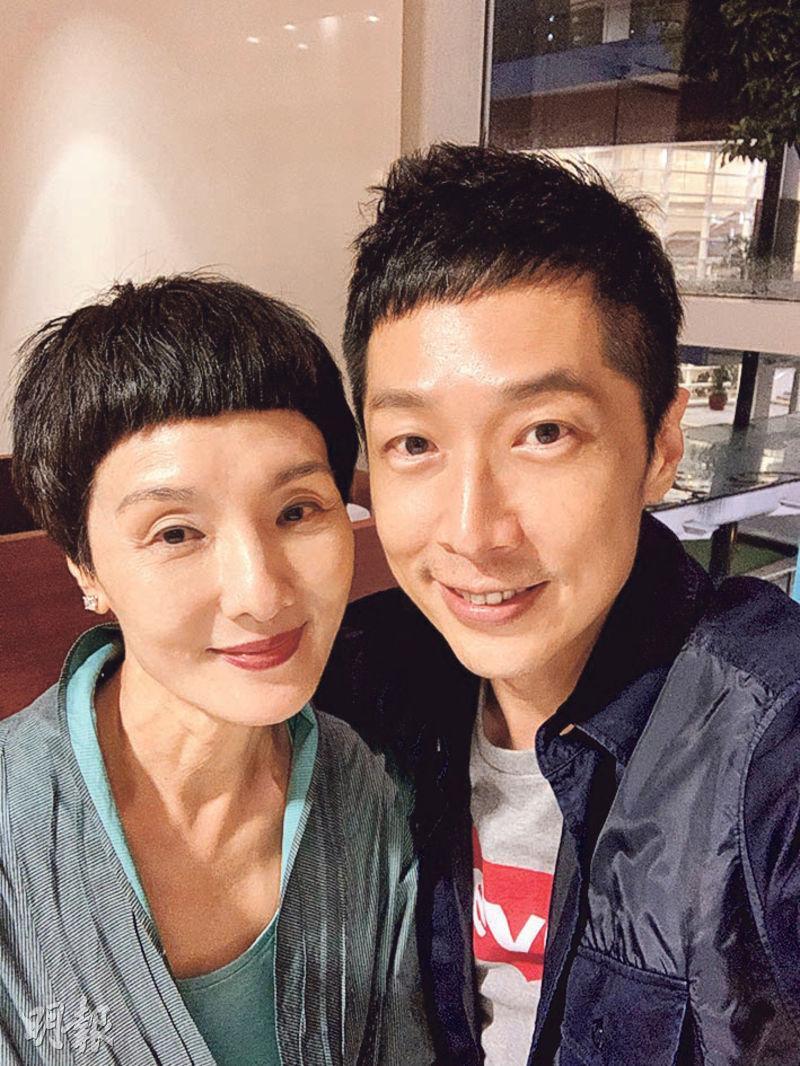 courtesy of mingpao.com
Steven Ma Chun Wai's first film TILL WE MEET AGAIN (SUN CHIN SEI HAU YEUK) has entered its post production stage to ensure its November release. Executive producer and producer Ma Jai two nights ago held a production wrap banquet to thank the cast and the crew. Boss Ma even gave away big lai see to everyone.
Aside from writing, directing and starring he also had to keep an eye on everything. Ma Jai admitted that the entire process was both tough and joyous. Because of limited funding and limited time, he must take advantage of every second of every minute as he could not go over budget. He was touched and grateful that the entire team was very professional, focused, living up to expectation and firmly remaining at their posts until the production was done. "It's like a dream, I can't believe the production is done in the blink of an eye. I am a movie rookie, first time director, the challenge I faced was really great. I am very demanding of myself, and also extremely highly demanding of the crew. Everything is about speed, quality, nothing can be sloppy and rough. Luckily the team I found was professional and outstanding, most were good friends of mine. They gave their full support, no matter which part they were able to perfectly coordinate and made the film able to complete production as scheduled."
From the stage to film, actors also had some changes as many new faces were added. Ma Jai said, "Among them many are newcomers everyone might not be able to recognize, but they all have certain performance experience and absolutely fit their roles. For example (Jennifer) Yu Heung Yi is a film industry new talent, Wong Chiu Yum is a stage actor I admire very much. Of course I have to thank my Ma (Josephine) Koo Mei Wa, she contributes selflessly and supports fully, after being together for awhile I feel I have another lovable Ma. Sister Mei Wa's acting truly is exciting, her control of emotions, eye expressions are already flawless. International class Best Actress!"
As a first time director, Ma Jai had quite an experience. He had too much and too wide of a range of things to learn. He had to keep learning and studying. In the future he still will have a lot of room for improvement.
Koo Mei Wa has already signed Ma Chun Wai as her manager. The ambition and willingness to take risk of this "son" of hers have won her won. She said that as long as she would be able to she would fully coordinate. To be able to perform on the stage and in film, she was honored and challenged. She proved that she was still able. Later she would return to rest in the U.S. for two months then return to promote in Hong Kong. Next year she will work with Ma Jai on two movies.