courtesy of on.cc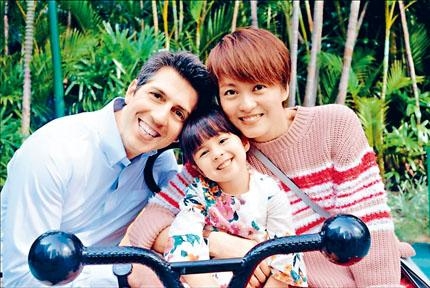 courtesy of singtao.com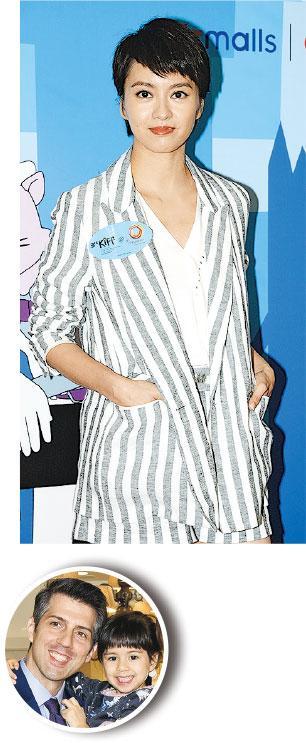 courtesy of mingpao.com
Gigi Leung Wing Kei yesterday attended the 3rd Hong Kong Children's International Film Festival and Hong Kong Children's International Film Festival Carnival unveiling ceremony as its ambassador. Speaking of Father's Day, Gigi said that her daughter Sofia has already prepared three gifts for Daddy. She said that her husband was as happy as if he won the Oscar. Gigi denied rumors that she was pregnant again and explained that her fondness for loose clothing led to the misunderstanding!
Hong Kong Film Award Best New Actor Crisel Consunji also performed with her pre school educational center's children. Gigi said that as the ambassador she would like to obtain some benefit for her daughter. "This time the film festival must select movies that are suitable for children. My daughter really likes to watch movies, one of the reasons is the pop corn at the movies. Her favorites are animal documentary films and cartoons. She would also suggest for her to watch some movies about making friends, because at school she would meet new friends and would talk to me about meeting new friends when she returns. I want her through the movies to know that this world is very big, as long as she opens her heart she would meet different friends and accept new things. Now when my daughter watches movies she would keep asking questions. I wouldn't stop her, but at the movies I would remind her to be quieter and answer her after the movie. I would also search for information online with her."
Sunday would be Father's Day. Gigi revealed that her daughter prepared three presents at school. "One is a 'funny daddy' award, a card and a wooden phone stand. She even practiced a song, when I get home she would sing it for Daddy. My husband is as happy as if he won the Oscar award. Usually I would make a simple handmade card with my daughter every year. She would choose a pretty photo on it and work more on it. (Did you receive three gifts for Mother's Day?) I got a big one, she got three little ones. Actually I don't mind, I am already happy that my daughter personally made it."
Gigi was rumored to be pregnant. She said, "What is pregnant? Congratulations! I am not, maybe the pants design I wore that day gave people the wrong impression. I always wear loose clothing, which would be fine even if I was full. I wouldn't have to watch what I eat. now I am conflicted, as I am afraid of being misunderstood. (Would you want a baby?) It's not about whether I want to or not, it's Heaven's arrangement. Of course it's good for children to have siblings. They can discuss matters with another person. Now the dog at home gives my daughter the responsibility of taking care of another. If she has a sibling in the future she would be even more responsible. I am in no hurry, waiting for Heaven's arrangement. I can keep working."