courtesy of on.cc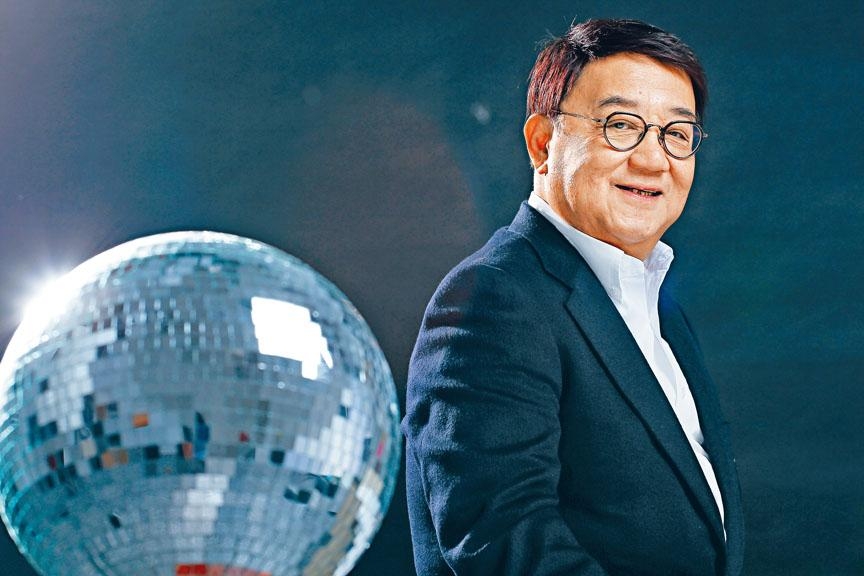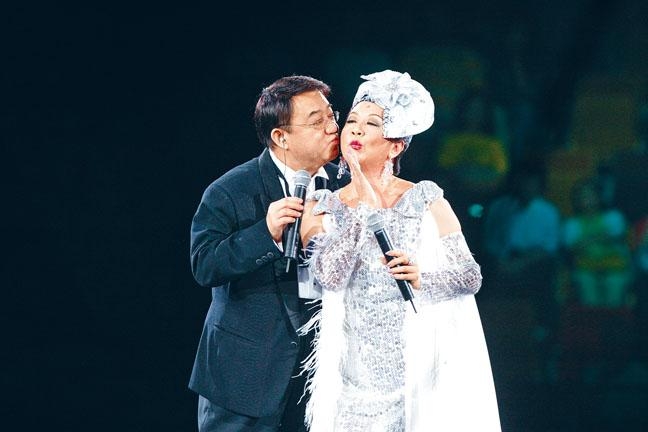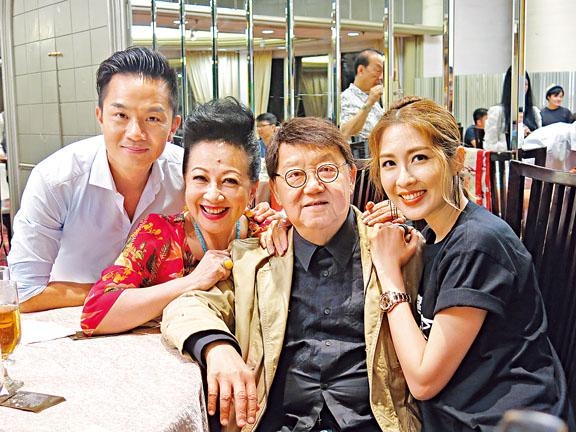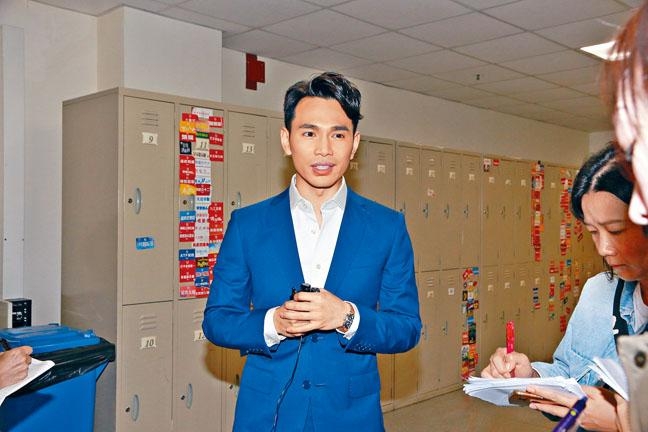 Jonathan Wong deeply believes Michael Lee's work and spirit will endure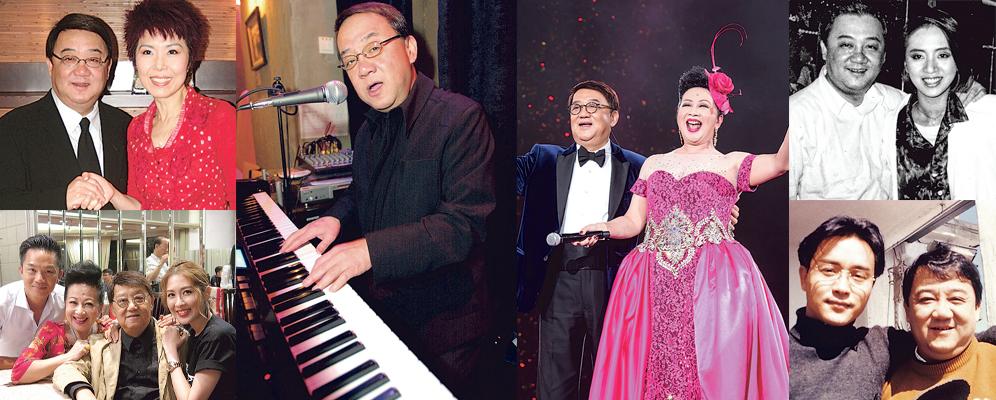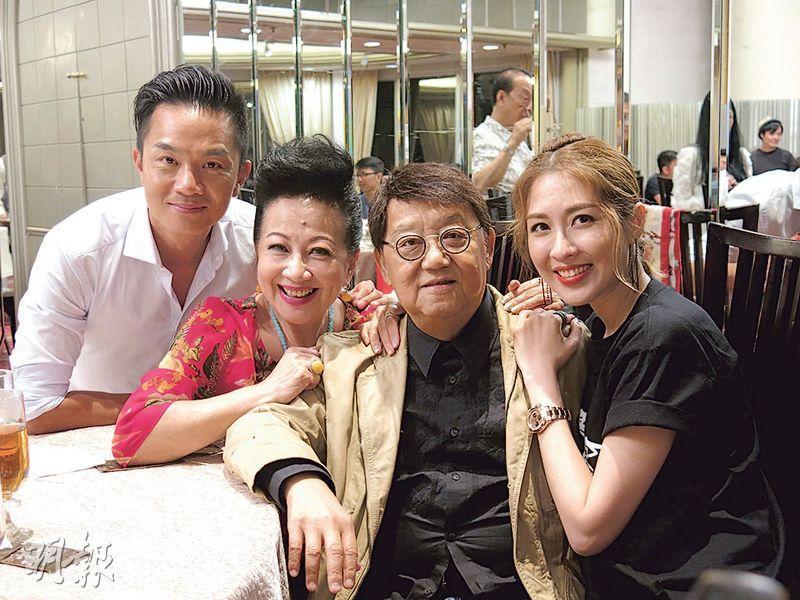 Wu Lok Yin, Nancy Sit, Michael Lai and Sharon Chan get together last in July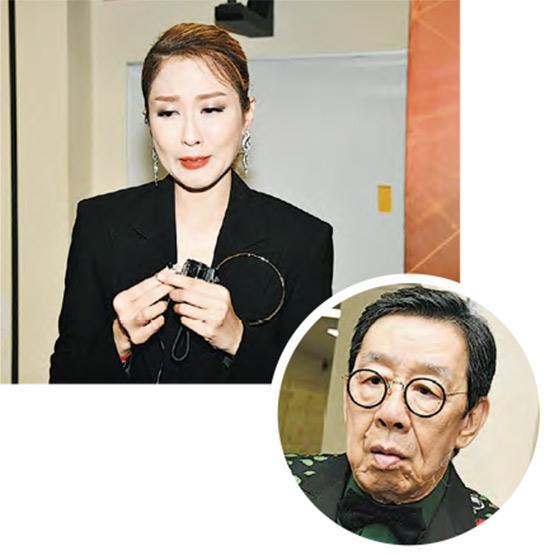 Sharon Chan and Wu Fung tape CANTOPOP AT 50 and get teary eyed with talking about Michael Lai
Nancy Sit is heartbroken over Michael Lai's passing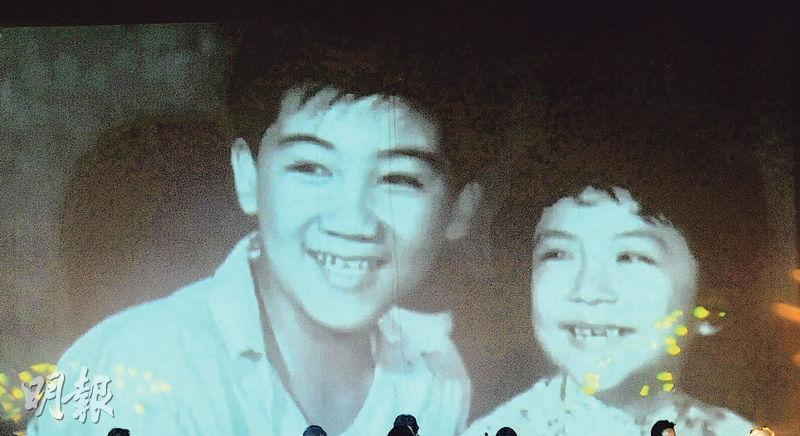 Michael Lai and Petrina Fung have worked together many time as child stars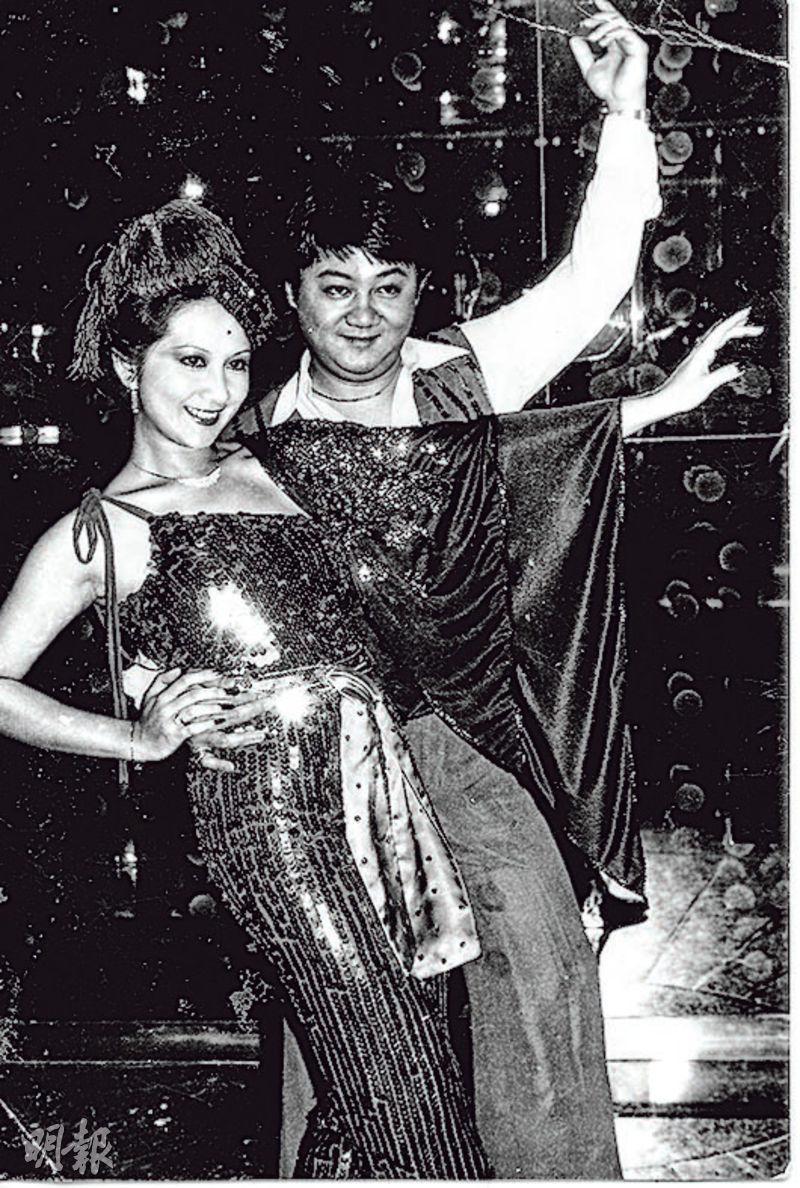 Nancy Sit and Michael Lai have dated for two years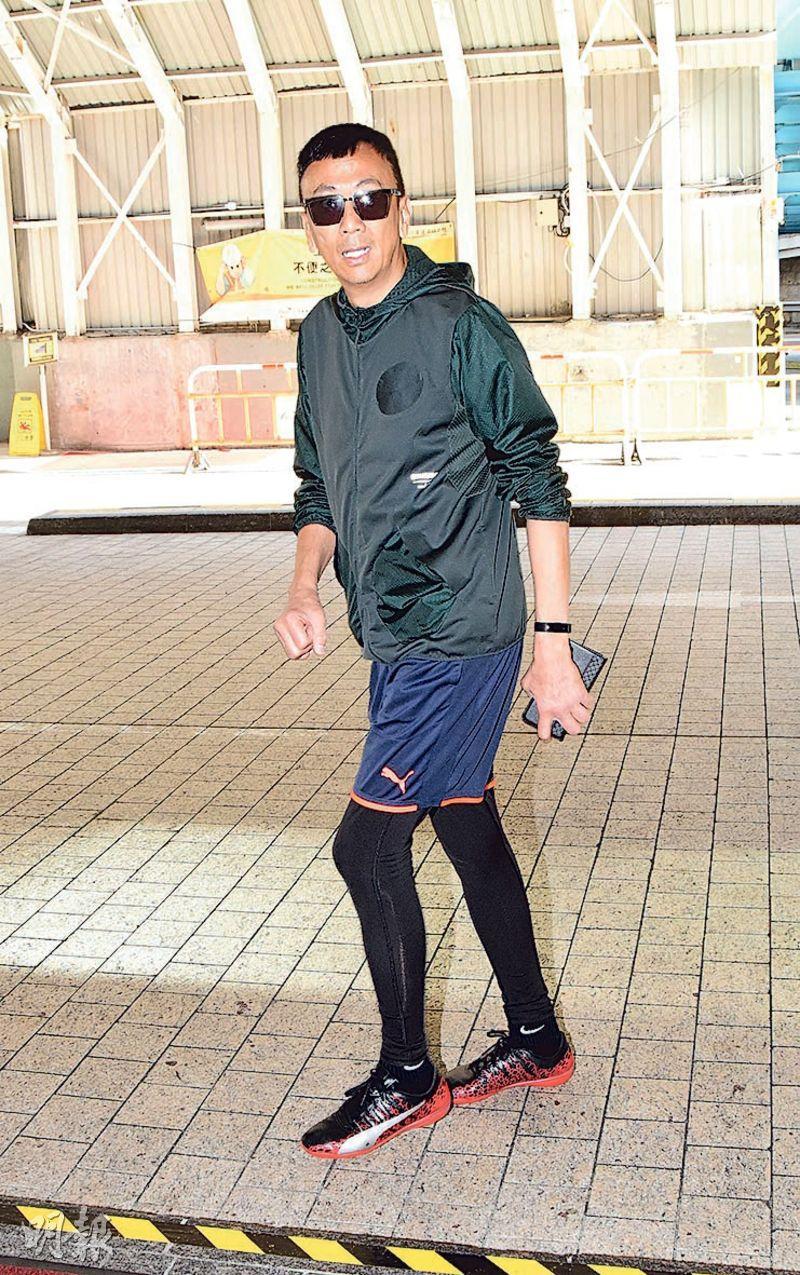 Lawrence Cheng visits his sister at the hospital and is surprised to learn about Michael Lai's passing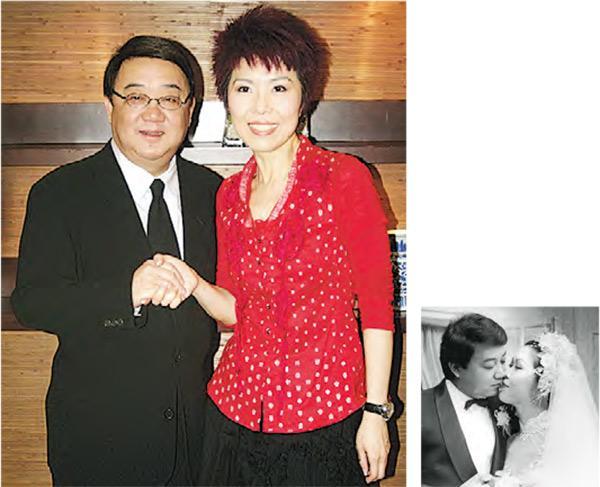 Michael Lai's marriage with Susanna Kwan was rumored to have ended up to an affair, but they are still friends.
Michael Lai and his first wife Law Kam Ha

courtesy of mingpao.com
Famous musician Michael Lai Siu Tin was hospitalized in May for pneumonia. After his release he has stopped working to focus on recovery. Earlier his health was rumored to have deteriorated. Yesterday Lai Siu Tin's secretary issued a statement and confirmed that Lai Siu Tin passed away peaceful on December 1st at age 73. According to Lai Siu Tin's wishes no detail about the illness would be revealed. His friends Nancy Sit Ka Yin, Big Al and others on the early morning of the 1st stood guard at Lai Siu Tin's room and sang to him despite their pain. Lai Siu Tin was in charge of the RTV era series songs and on par with TVB's Joseph Koo Ka Fai as both were dubbed the television series theme song music godfathers. He created over 300 songs in his life, cultivated and gave opportunities to many superstars. The passing of this master class musician was regrettable and a loss to the Hong Kong music scene.
Lai Siu Tin's secretary yesterday morning issued the statement on social media to confirm Lai Siu Tin's passing at age 73. "Thank you to friends in the news or the media word for waiting all day. I, Clara Lam, as the secretary of the famous musician Mr. Lai Siu Tin announce that Mr. Lai Siu Tin on the morning of December 1st, 2019 passed away peacefully at 7:55 AM. According to Mr. Lai's wishes no detail about his illness will be revealed as he hoped that it would be handled in a low key manner. In the next few days, I will represent Mr. Lai Siu Tin's family as his secretary and announce the funeral details. Thank you everyone and to the friends in the media for your concern."
Mr. Lai Siu Tin's friends like Sit Ka Yin, Big Al, Philip Chan Yun Kin as early as two days ago rushed to the hospital to see him one last time. Sister Ka Yin revealed that his friends sang for him by Lai Siu Tin's bed. Friends were heartbroken over he passing as everyone thanked him for his years of contribution in music.
With a successful career Lai Siu Tin's romantic life was colorful. Both of his marriages failed supposedly because he was too romantic. Siu Tin also admitted that love was his biggest failure in life. At age 24 he met his first wife Law Kam Ha. Although they had one son, after their divorce he had few contact with his former wife and son. His second wife was Susanna Kwan Kuk Ying. After dating for 8 years they wed in 1982, but the marriage ended after two short years. In an interview he once revealed the reason for his divorce with Kwan Kuk Ying. They were still very young at the time and their personalities were rather subjective. He hurt his wife with some regrettable words. After the divorce Kwan Kuk Ying immigrated to Canada, until 2007 when she worked with Lai Siu Tin on a TVB music program.
Lai Tin Siu's childhood crush on Sit Ka Yin has been an open secret. Sit Ka Yin revealed that they dated for two years but nothing came of it. Back then Sit Ka Yin fell into an abyss in life after her divorce. Although she was invited to star in the long running TVB series KINDRED SPIRIT she thought the pay was too low. Finally with the help of Siu Tin she got a raise and took the job. The "Aunt Ho" character also brought Sit Ka Yin's career to another peak. Lai Siu Tin many times said that he admired Sit Ka Yin for working hard and seriously, living simply. Professionally and personally they had chemistry. Last year at their Hong Kong Coliseum concert, Siu Tin publicly admitted that he pursued Sit Ka Yin after her divorce. Siu Tin's performance in recent years were mostly related to Sit Ka Yin, including the series VIRTUES OF HARMONY II and the music program CANTOPOP AT 50, which was also his final performance.
Lai Siu Tin was born to a musical family. His father Lai Cho Tin was a famous musician who in the 40s and 50s composed music for the Great Wall film company. His mother was the writer Yeung Lei Kwan. His sister Lai Hoi Ning was a famous choreographer and one of the founders of the City Contemporary Dance Company. At age 5, child star Lai Tin Siu made his debut with the film AREN'T THE KIDS LOVELY and made classics like THE GREAT DEVOTION. At age 15 he went to study abroad in England. In the 60s he returned to Hong Kong and became a band leader.
In 1973 he participated in TVB's first song writing invitational contest and was the second runner in, thus beginning his road as a musician. In 1975 he joined RTV and became a gold label team with Nancy Sit Ka Yin on their program KA YIN AND SIU TIN. At the same time he created many classic television series theme songs for RTV with lyricists Lo Kwok Jim, Cheng Kwok Kong James Wong Jim and others, putting him on even par with TVB's Joseph Koo Ka Fai. He also created theme songs for films ROUGE, LONELY FIFTEEN and POLICE STORY during the golden age of Hong Kong music. Siu Tin remained young at heart and was able to work with people of different eras, including lyricists like Poon Wai Yuen, Chan Siu Kei, Cheung Mei Yin, Chu Kit Yi, and Chui Yuen. He wrote over 300 songs and even cultivated a new generation song writer Chiu Tsang Hei.
Lai Siu Tin and Sit Ka Yin made names for themselves after working together. Due to the program he even released a record. In 1982, Lai Siu Tin joined Capital Artists as the music director, planned and founded the New Talent singing contest that discovered many superstars like the late diva Anita Mui Yim Fong, Lui Fong and Alex To Tak Wai. He injected new force into the then thriving music scene. Lai Siu Tin in an interview said that back then Mui Yim Fong was still singing in dance halls. He learned from colleagues that her singing was superb and went to see her show. After hearing her he felt that Mui Yim Fong's voice had a shadow of Paula Tsui Siu Fung and told her to apply for New Talent. Finally Mui Yim Fong won.
Another late superstar Leslie Cheung Kwok Wing also saw Lai Siu Tin as his great benefactor. Back then because of Lai Siu Tin Cheung Kwok Wing's song journey was rewritten. He produced his first solo album WIND CONTINUES TO BLOW, which solidified Cheung Kwok Wing's mark in music.
Lai Siu Tin's work won countless awards for their performers. He at the Hong Kong Film Awards with ROUGE won Best Film Score. He also received the Record Producer with the Most Contribution, the Songwriter with the Most Contribution, Master Class song writer and CASH music achievement award at radio station awards.