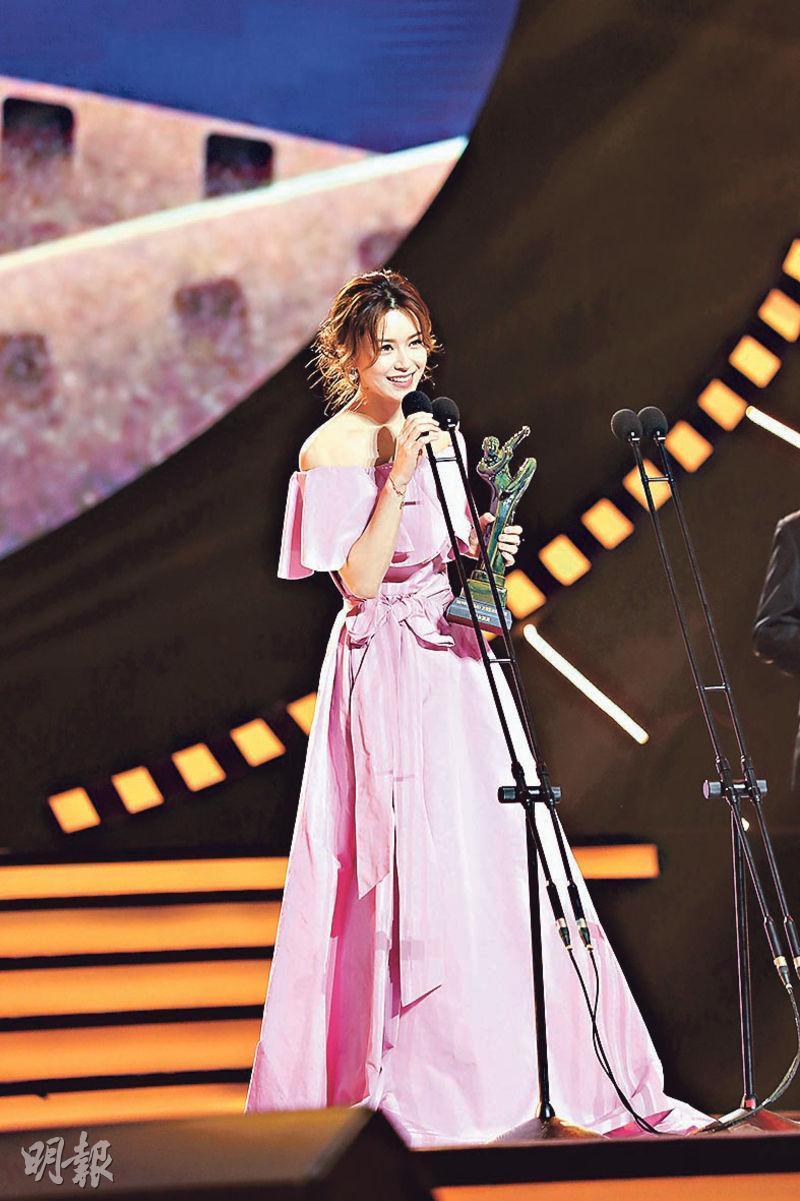 courtesy of mingpao.com
Two nights ago the kung fu film week closing ceremony took place as well, Janice Man attended and won the "Excellent Actress" award with THE BRINK (KONG SAU). JM said that she was excited to win an award with an action film and hoped to be able to attempt even more action film.
JM with HELIOS (CHET DOH) was nominated for Hong Kong Film Award Best Supporting Actress. This time she won with THE BRINK. JM said, "I never thought that I would win an award for an action film. I have no kung fu background, so before the shoot I had to spend a long time on practice. Although it was tough I received recognition and had quite a sense of satisfaction!" Would she head toward becoming an action actress? "I really like to watch action films. I hope I would be able to play even more different characters, like special agents and female assassins. I wouldn't mind the hard work."
In addition, JM will soon work on the Sammo Hung Kam Bo directed action film LAI MING FUN CHEUNG (BADGE OF DAWN) and work with Nick Cheung Kai Fai for a third time. JM would play an engineer and revealed that she would have a lot of action scenes. Thus she would need to train in advance.