courtesy of on.cc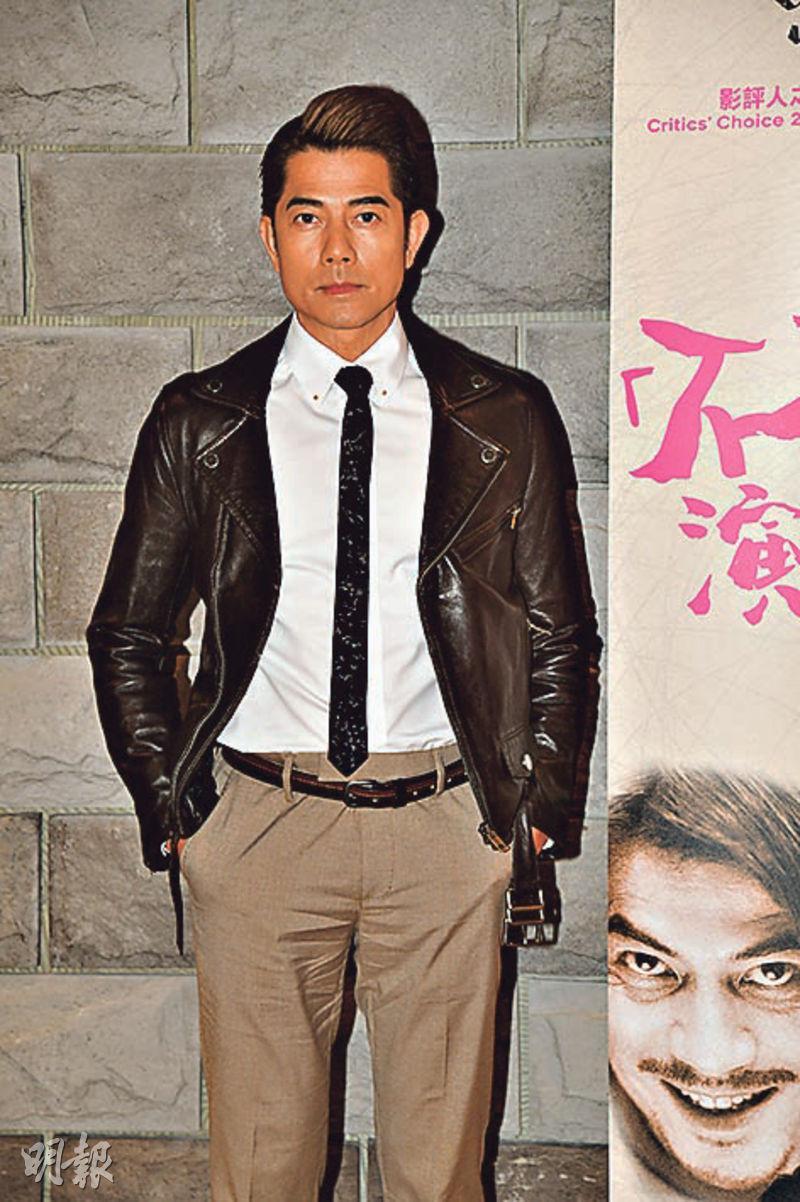 courtesy of mingpao.com
Aaron Kwok Fu Sing yesterday attended a forum and shared his film journey and performance experience with cinephiles.
Sing Sing said that in recent years the film he has played many different characters, but whether in terms of plot and subject he was required to play many complex characters. Fewer people asked him to make comedy. "Although I don't know whether I have a comedic sense, I actually really like comedy. However when investors and directors create characters they want me to play a little deeper and more complex character. They are mostly dramatic films. Let's see if I can run into a comedy script too. This is all up to chance."
However Sing Sing pointed out that complex character had a little wider room to perform with and even more challenging. He said, "14 years ago when Director Tam Ka Ming asked me to work on AFTER THIS OUR EXILE (FU JI), at the time I have never played the role of a father. He trained me and taught me to try to play difficult characters to challenge my acting. this character thus became even richer. I still keep this good teacher's message to heart. Aside from sequels, for over a decade my characters have never repeated!"
Often playing subversive character, would he have difficulty leaving it? Sing Sing admitted that while making MURDERER he truly would kill in his dreams. "When I woke, I would be afraid and ask whether I killed anyone. When I regained my composure and realized that it was only a dream, I breathed a sigh of relief!" Has he seen a psychiatrist because he was unable to leave the character? Sing Sing said, "It hasn't been that exaggerated. I would adjust and use ways to leave the character. By forgetting normal life, staying with the character, adding rich imagination to observe and experience, the actor would have the performance in the palm of his hand. Only then would the audience also sense the freshness." However Sing Sing admitted that being too in character could be good and bad because leaving it would require time. How would he face his wife and daughter when he was in character? Sing Sing said, "Of course I would only be over the top during the performance, I would adjust. When I got home and my daughter called me Papa I would be all good!"