courtesy of singtao.com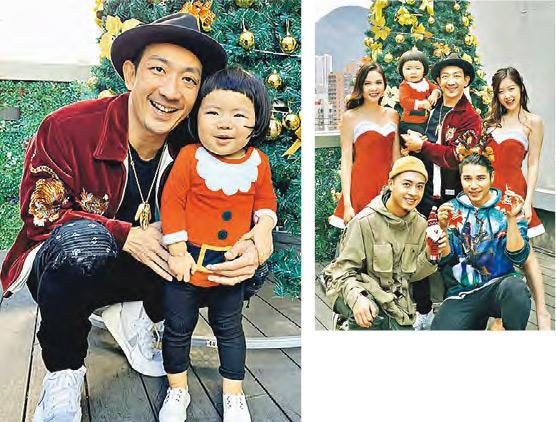 courtesy of mingpao.com
Sam Lee Chan Sam has an internet sensation cute daughter Lucy. Recently Lucy turned into a Christmas child as the promotional ambassador for the founding film of her Papa's company Soul Crew, DAI DOH YIN. Stolen the spotlight, Lucy even became everyone's photo opportunity target. Since Lee Chan Sam had such a cute daughter, he signed her to be his youngest new comer.
Lee Chan Sam took his daughter Lucy and his company's founding film DAI DOH YIN's stars Benji Chiang Man Kit, Cilla Lok Tung, Anson Poon Pak Chung, MaryJane Kwong Ka Yu Christmas caroling. Producer Lee Chan Sam said that this time the film used many new comers like Poon Pak Chung, Kwong Ka Yun. After years in the business, Lok Tung could not help but say, "Actually I am a new comers too, a film industry new comer. Thank you very much to the producer for giving me this opportunity, not to mention playing Sam's separated wife. Next time would he ask me again?"
Sam responded, "OK! Next time you can be the wet nurse......ha ha! I probably should say nanny." Lok Tung said, "I am OK with wet nurse, I can take care of everyone!"