courtesy of on.cc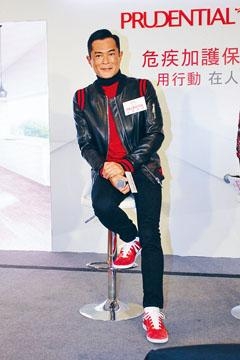 courtesy of singtao.com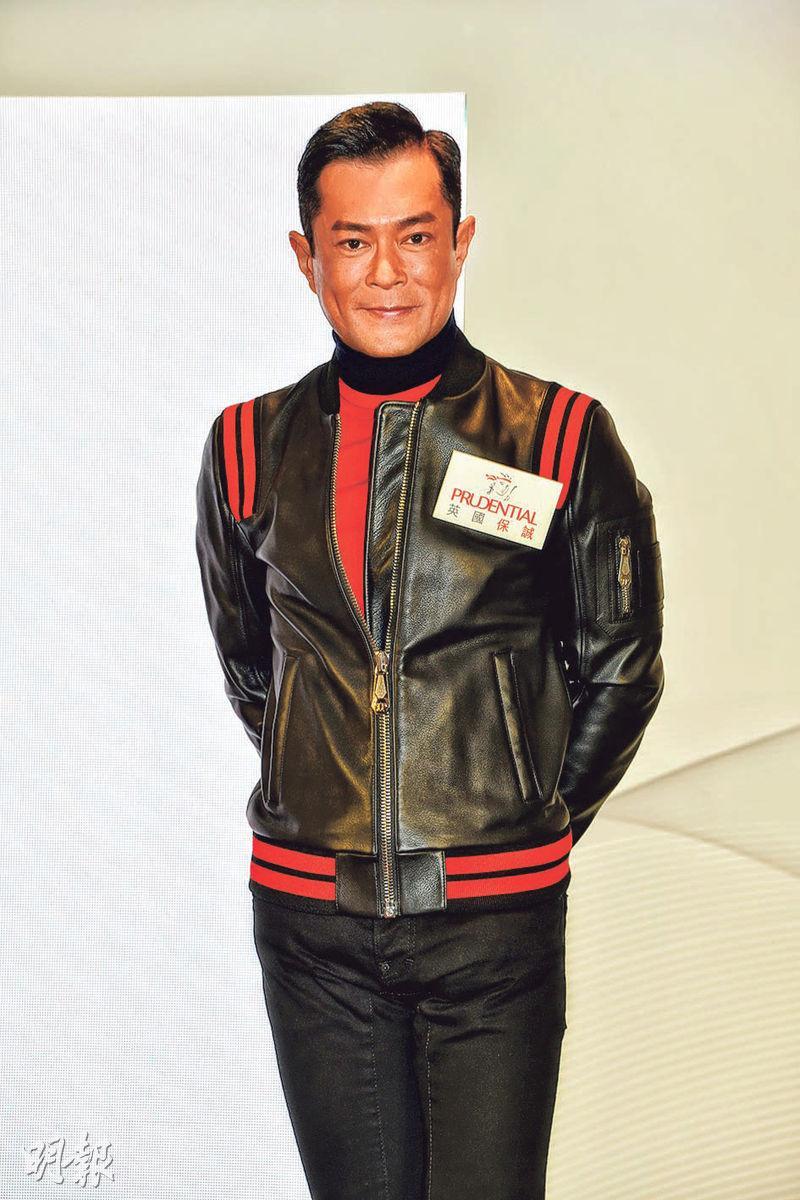 courtesy of mingpao.com
Louis Koo Tin Lok yesterday attended an insurance company event and his all new ad campaign premiered. Yesterday Hong Kong Performing Artist Guild president Goo Jai was asked about the current Hong Kong film market conditions. Goo Jai stated that every business now is entering its winter period. Under this poor climax, even if he was willing to invest viewers still did not have the desire to go to the movies. Thus he hoped that the government could lend a helping hand, at least lowering the investment cost.
Speaking of Wong Jing's remaking the film KUNG FU CULT MASTER (YI TIN TOH LUNG GEI) early next year with Raymond Lam Fung as Cheung Mo Kei and Goo Jai as his father Cheung Tsui Shan, Goo Jai admitted that Wong Jing has contacted him about the performance. Speaking of the how poor the current Hong Kong film market was, producer Tin Kai Man said that currently it has entered its winter period as many film projects have been scrapped. Goo Jai said as the Hong Kong Performance Artist Guild president, "Actually it's not just the film industry, every business has entered its winter period. So I hope the government would lend a helping hand. However even if I am willing to invest, viewers don't have the desire to go to the movies. Under this poor climax, we really need the government's help, at least reducing the investment cost!" Many film workers have switched to driving taxi or renovation for a living. Goo Jai lamented, "I know about this condition, job changes are inevitable. You have to make a living. Actually I understand many behind the scene workers are still very passionate about film. I hope in the future the film industry will thrive again. Now at this ice age, everyone have to look out for and help each other to get over the winter!" As for Goo Jai he has invested in movies. Has his projects been affected? He said that he would not discuss his personal investments for now.
Goo Jai pointed out that in the past his eye was injured by a sword and required stitches, he injured his MCL, at work yellow storm warning turned into black storm, accident could happen at any time. Thus he truly should have insurance.
Goo Jai revealed that as early as age 26 he already bought insurance policies to reduce risk. Yet with all his injuries, would his premium be high? Goo Jai said, "I don't look at that, mine is a high risk profession. As my parents get older, buying insurance for them would be more troublesome. However insurance really is very useful. We often have accidents on the set, aside from film companies' insurance I would buy extra coverage." Goo Jai said that at his age, he would realize that his friends were getting older as well. Sometimes when he got a call he would hear either someone was sick or someone passed. Thus health was very important and money could not buy it.
Goo Jai said that in this industry the schedule is unsteady, you are constantly flying around, you do not know whether you would get any infectious disease abroad. Thus he would have two scheduled physical examinations every year. Luckily reports said everything was fine. He pointed out that after age 40 he would have a gastrointestinal exam every two years. On his second exam a cyst was found in his intestines and he had the operation to remove it immediately. The biopsy showed nothing serious. Goo Jai admitted that it might be related to his diet. Normally he would not eat when he worked in the morning. Someone online him caught him having instant cup noodles in the economy seats on a flight. Goo Jai said, "Having instant cup noodles is still OK, I won't say where my seat was though!"