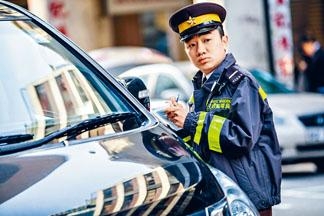 courtesy of singtao.com
The Lunar New Year film ENTER THE FAT DRAGON (FEI LUNG GOR GONG)'s director is the veteran action director of 20 years Kenji Tangiaki, its stars include Donnie Yen Chi Tan, Teresa Mo Shun Kwan, Niki Chow Lai Kei, Wong Jing, Naoto Takenaka, Joe Tee, Tetsu Watanabe, Louis Cheung Kai Chung and Wong Cho Nam. This film would be a mix of classic Hong Kong style comedy and martial art action, as comedy action that has been missing for a long time would become the bright light.
Comedy experts Cheung Kai Chung and Wong Cho Nam this time shared the set again. Ah Chung stated that after finishing his scene he remained on the set. When he saw Cho Nam's deadpan delivery of hilarious lines he giggled, which made Cho Nam mercilessly demanding him to vanish. First time in a Hong Kong film, Japanese actor Joe Tee said that he loved Hong Kong film very much and has seen many Yen Chi Tan movies. When they met in person the feeling was very familiar. He also revealed that because of actors of different nationalities on the set with different languages, even the director would forget which language to use to communicate. The use of spoken and body language was very interesting.