Lily James
Best Actor Wu Xiaoliang
Jackson Yee, Zhou Dongyu, Derek Tsang and Venus Wong
courtesy of on.cc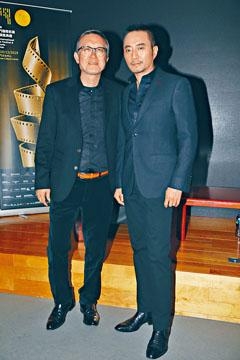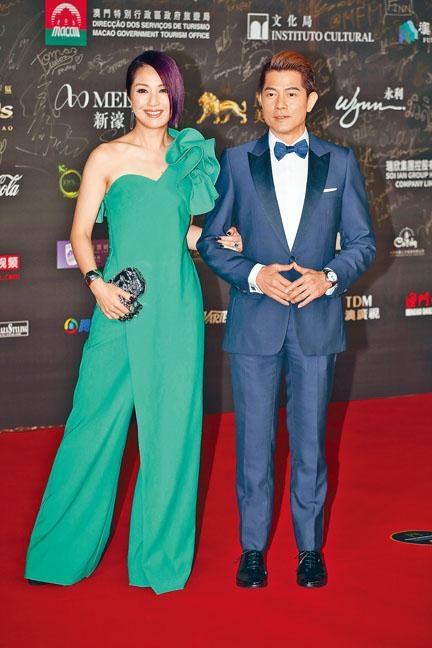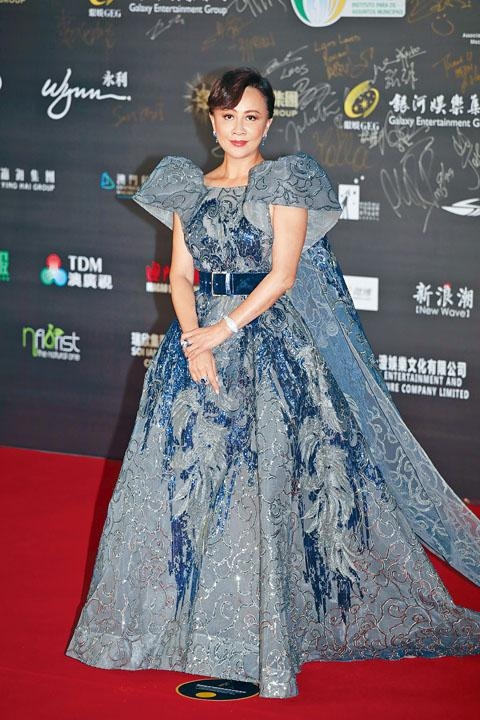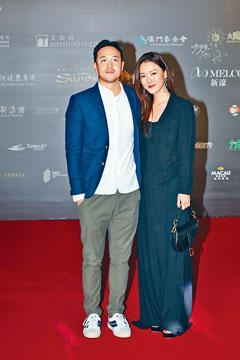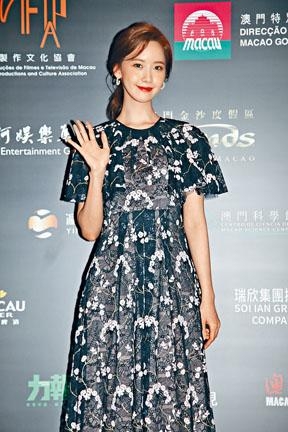 courtesy of singtao.com
BETTER DAYS' Zhou Dongyu wins Best Actress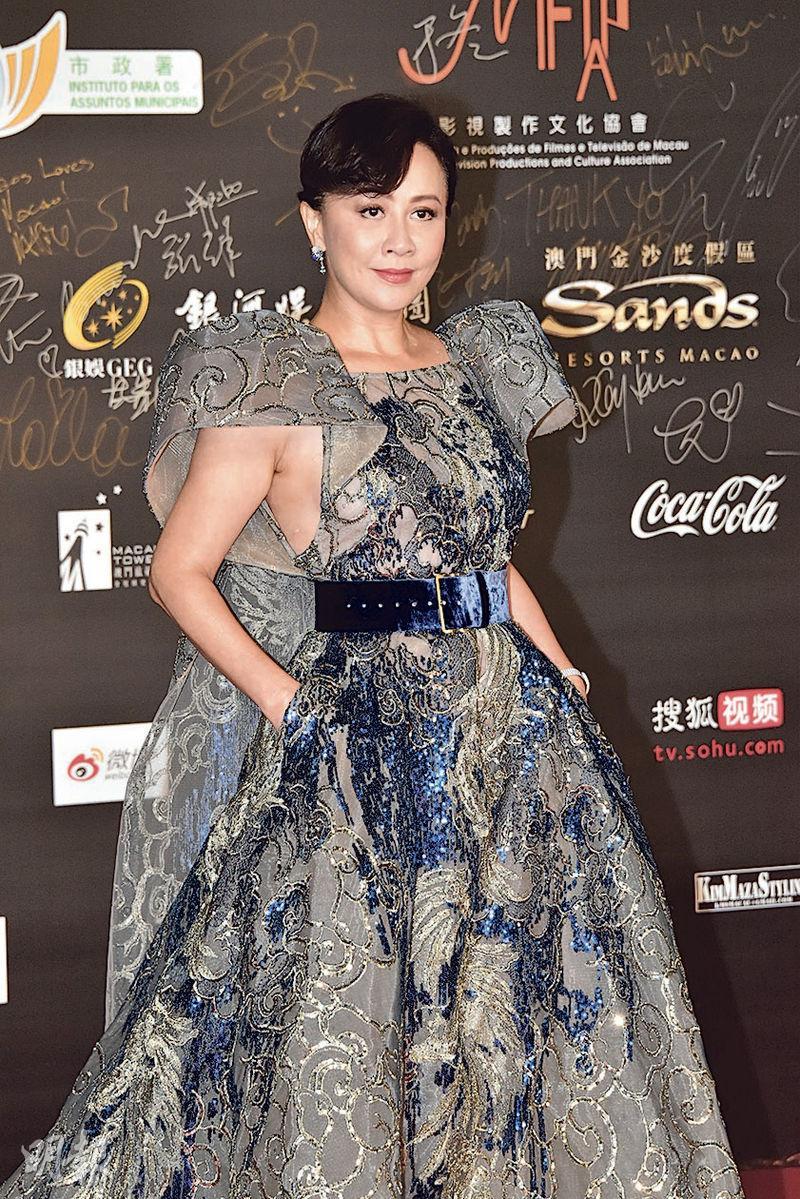 Carina Lau just celebrated her birthday and got a very large "car" gift from husband Tony Leung Chiu Wai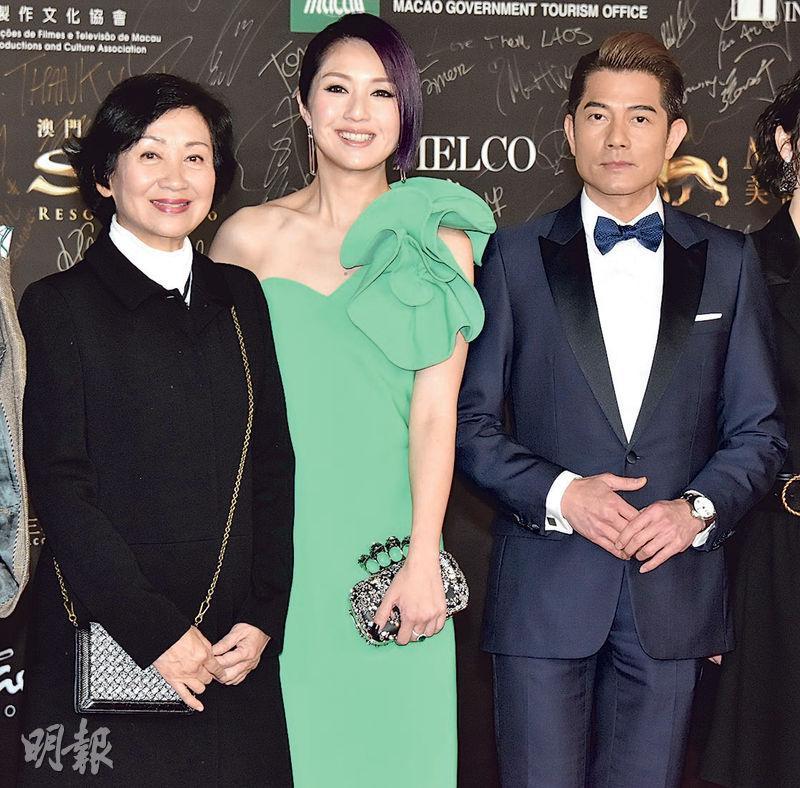 I'M LIVIN' IT's Nina Paw, Miriam Yeung, Aaron Kwok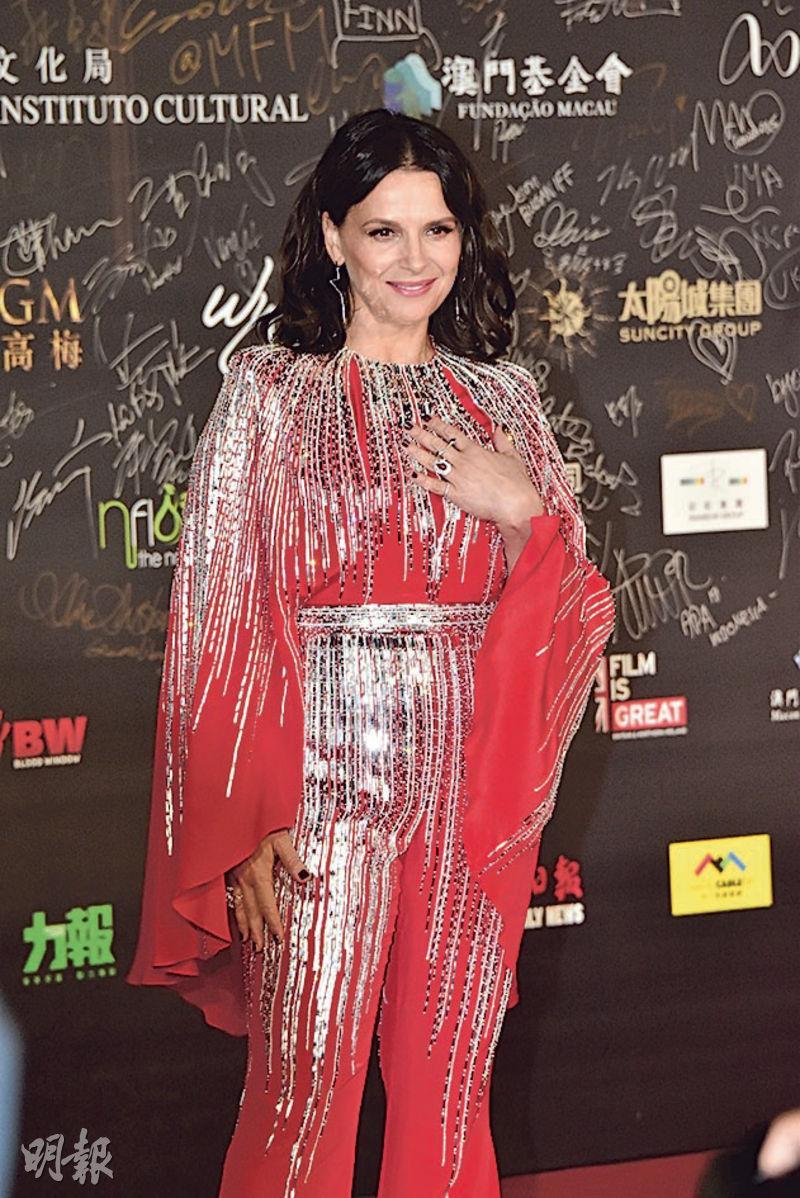 Juliette Binoche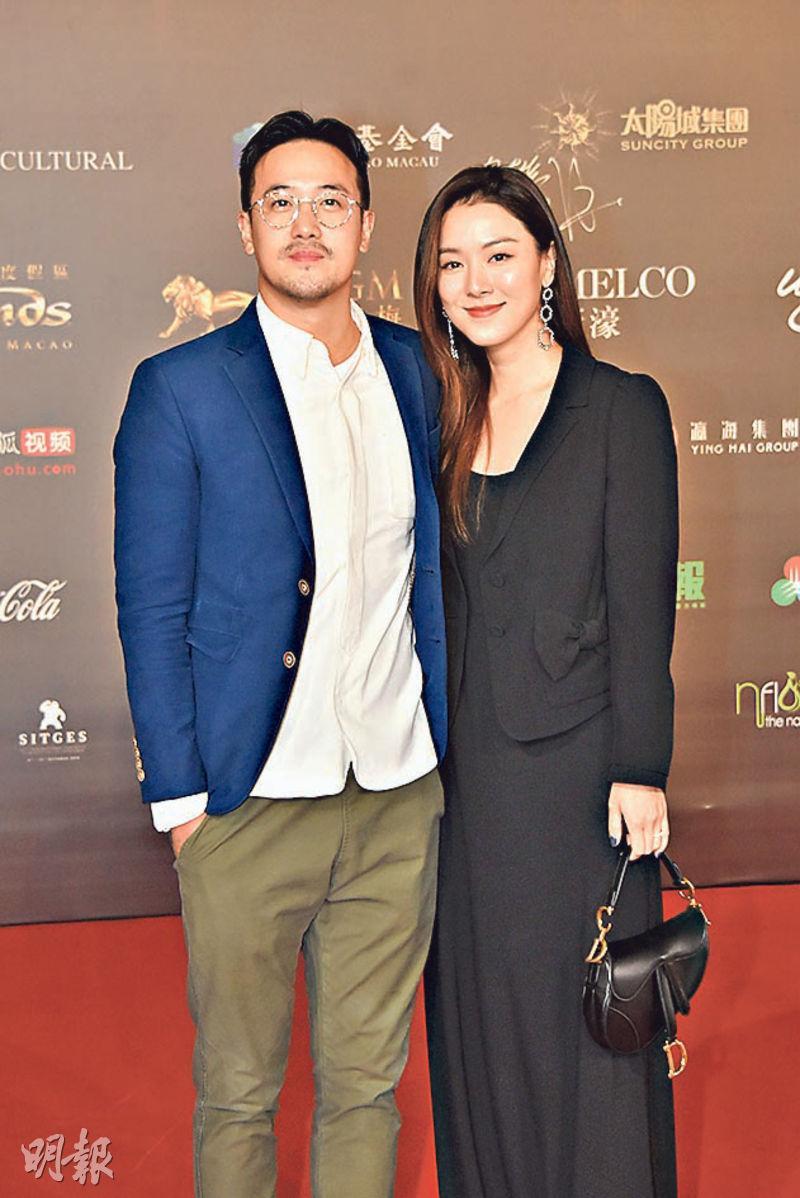 Derek Tsang and Venus Wong walk their first red carpet as a married couple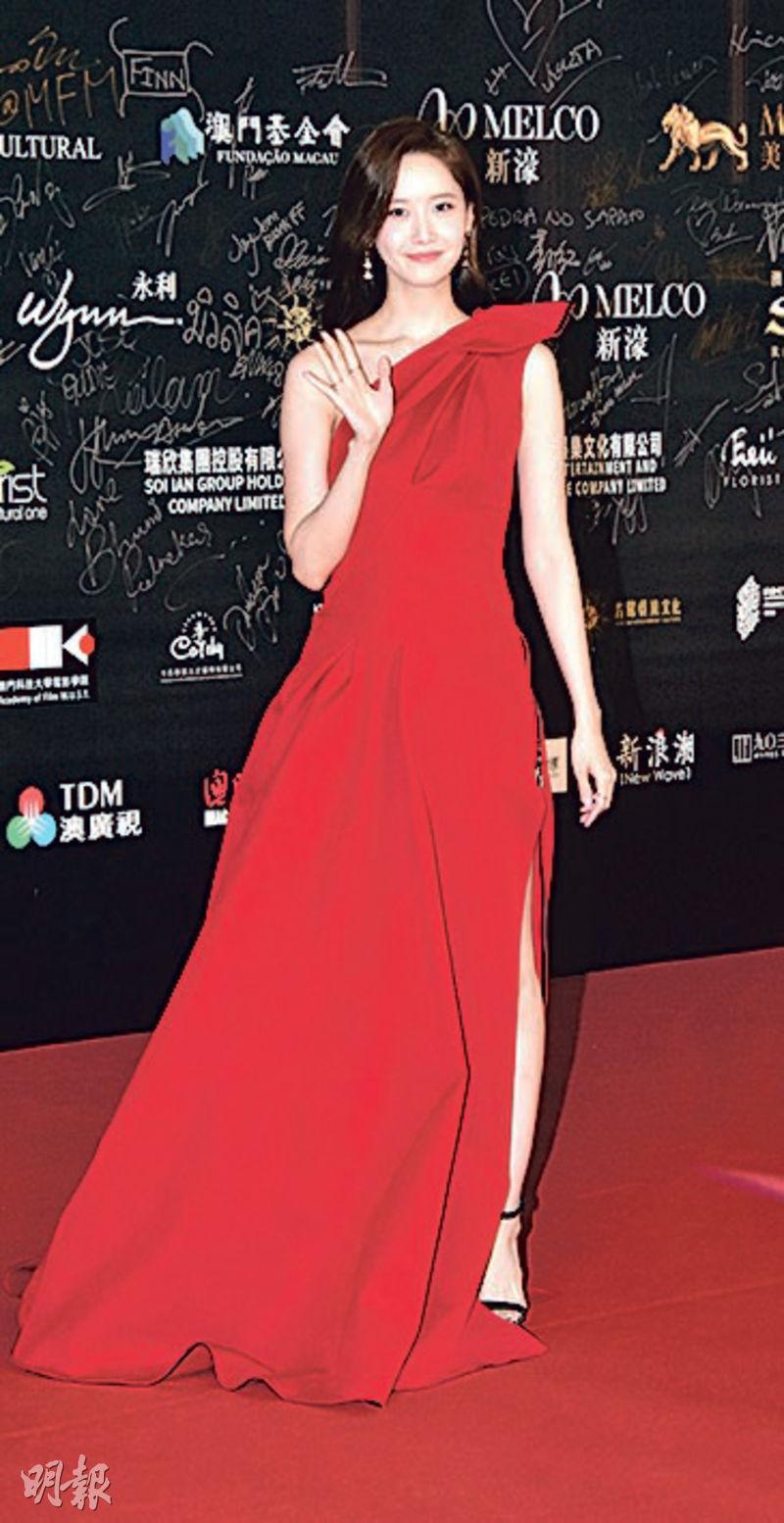 Yoona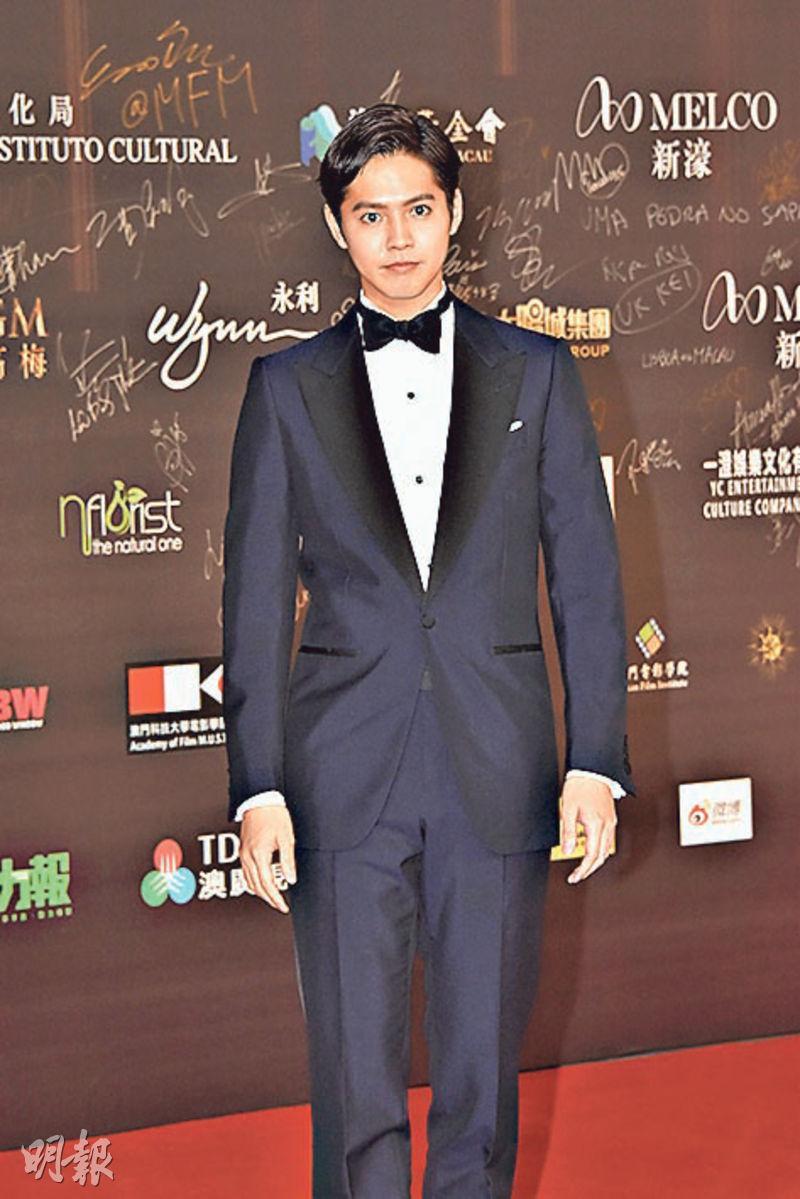 Ryota Katayose
THE CAPTAIN director Andrew Lau and actor Zhang Hanyu
courtesy of mingpao.com
The 4th Macau International Film Festival came to a close last night at the Macau Cultural Center, bringing the six day event to an end. The screening of Hong Kong film I'M LIVIN' IT (MAK LO YUN) closed the event.
Before the award presentation guests first took to the red carpet. Star ambassador Carina Lau Ka Ling just celebrated her 54th birthday on the 8th and revealed that she spent the day quietly with husband Tony Leung Chiu Wai. As for his gift, Ka Ling could not hide her joy as she chuckled a few times. "It's of enormous car(at), I won't say whether it was a necklace or a ring. (Was it the biggest "car" your husband has even given?) One of them." Wai Jai is preparing for the Marvel film SHANG CHI. Ka Chi said, "Earlier I went with him to Japan for the costume fitting. For Christmas we will be skiing in Japan again. Wai Jai will bring all the skiing equipment to the mountain. I can't catch up to him, I can't find him, so we will be skiing separately."
I'M LOVIN' IT's team of Aaron Kwok Fu Sing, Miriam Yeung Chin Wa, Nina Paw Hee Ching and others walked the red carpet. Sing Sing said, "Thank you very much for inviting us. In particular it was director Wong Hing Fan's directing debut and it already had such a good performance. In the past the film participated in many film festivals and received raves from different audiences. I am very thankful for having worked with the director. Year ago after playing mother and son with Sister Paw in FLOATING CITY (FAU SING) we reunited again this time. I am very happy to have benefit from her. I worked with Chin Wa for the first time. She is a great actor and we set off a huge spark." Chin Wa chimed in, "Right, a huge spark."
Sister Paw said that when she heard that she would work with Sing Sing she went "wow" like she won the top prize. She even humbly said that in the film her performance was like that of an elementary student. Sing Sing immediately said that his was kindergarten. Sister Paw praised Sing Sing as an university professor. Sing Sing continued, "I also have to thank Man Ji (Alex Man Chi Leung). Before I graduated at the television station, I worked with Ma Ji on the series GENGHIS KHAN. Reuniting this time, his professionalism is well worth the respect of the younger generations. This time everyone will meet an all new Man Ji, the audience absolutely can't miss it. Although due to illness he is unable to promote with the team, he hopes to work with this team again in the future." As for the official release date of the film, Chin Wa revealed that Christmas would be the best while Sing Sing told everyone to keep a close eye on it.
BETTER DAYS director Derek Tsang Kwok Cheung attended with his wife Venus Wong Man Yik, as well as actors Zhou Dongyu and Jackson Yee. Wong Man Yik said that she was not used to accompanying her husband to such an event. She pretended to complain that her husband did not tell her about so many people being there or the red carpet walk. He even told her not to dress up. Luckily the dress she chose did not disappoint. Kwok Cheung said that since he has already lost before, he would face the competition normally.