courtesy of on.cc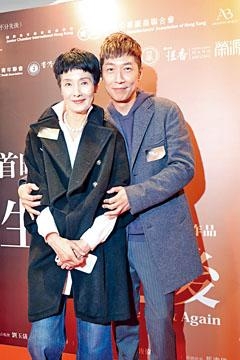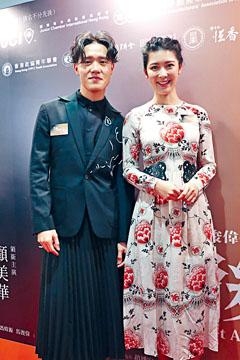 Himmy Wong, Jennifer Yu
courtesy of singtao.com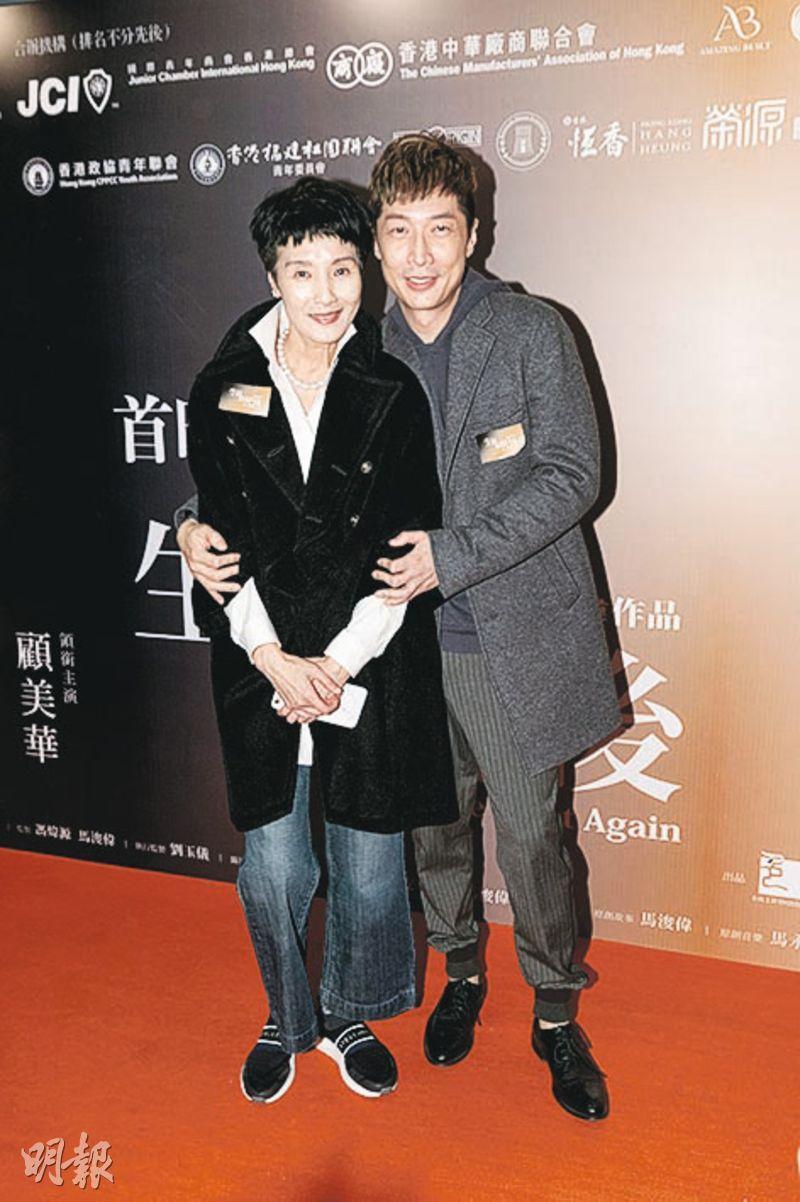 courtesy of mingpao.com
The Steven Ma Chun Wai written, directed, and starred film TILL WE MEET AGAIN (SUN CHIN YEUK SEI HAU) two nights ago held its premiere. Actors Josephine Koo Mei Wa, Jennifer Yu Heung Ying, Himmy Wong Ting Him attended. Playing Ma Jai's mother in the film, Sister Mei Wa praised "son" for his outstanding performance and even picked him to win the Hong Kong Film Award Best Actor.
Ma Jai heard that Sister Mei Wa picked him to win Best Actor and excitedly said, "I am already very happy to win in Ma's eyes." Sister Mei Wa stated, "I am sincerely, your Ma wouldn't lie." Ma Jai hoped that her words would come true. Then he could tell both Ma on Earth and Ma in Heaven at the same time, "Ma I did it". He also hoped to win New Director, but Sister Mei Wa felt that would depend on the competition. She also hoped that Ma Jai would win both awards, but awards required luck!
Ma Jai revealed that he has already applied for Hong Kong Film Award nominations for the film. Since it was his first film, whether he would win or not he would still actively participate in next year's Hong Kong Film Award. He would definitely dress up and would spend even more time on Hong Kong productions in the future. Ma Jai and Sister Mei Wa both admitted that the current social climate would definitely affect the box office. Ma Jai said, "I believe viewers who want to see it would naturally see it. This is a pure Hong Kong film, I hope everyone would support the domestic production. (Would you book shows?) No, I already told my family and friends to buy tickets to show their support. I am the happiest that the advanced screenings were all sold out. The response was great. Many viewers left in tears. Many guys were weeping hard." Sister Mei Wa said, "I heard a lot of sounds from people who were looking for tissue."
Yu Heung Ying and Wong Ting Him were asked about Sister Mei Wa's prediction of Steven Ma Chun Wai's Hong Kong Film Award Best Actor nomination. Yu Heung Ying said that she still has not seen the other films but felt that Ma Jai had great chances. In addition Ma Jai had clear thinking as a new director and was very certain about his needs. "I felt I didn't do well enough. He in post production editing helped me a lot, he actually saved me." Wong Ting Him said that because of all the competition it would be hard to say, but he also praised Ma Jai for his good performance and having a great chance to win.
Yu Heung Ying through this film experienced life and death. Recently a secondary school classmate passed away, which made her feel how fragile life was even more. She hoped through this film everyone would understand forgiveness between people and learn to cherish. She was busy with her new ViuTV series with a mostly male cast. After work she and Fish Liew Ch Yu would go drinking with the men. She said, "I feel I am becoming more guy like, when I hear them talking about going to Thailand they say it's not suitable for me to hear."
Speaking of Christmas, the single Yu Heung Ying said that she was lucky. "Because I have to work on Christmas Eve, then I would go to a party with my manager and a big group of friends. I don't need ot spend a lonely Christmas."