courtesy of on.cc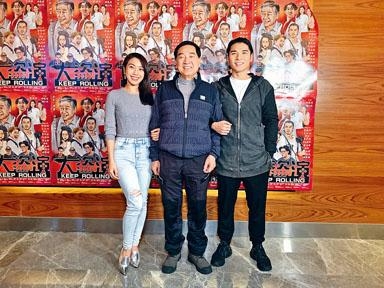 courtesy of singtao.com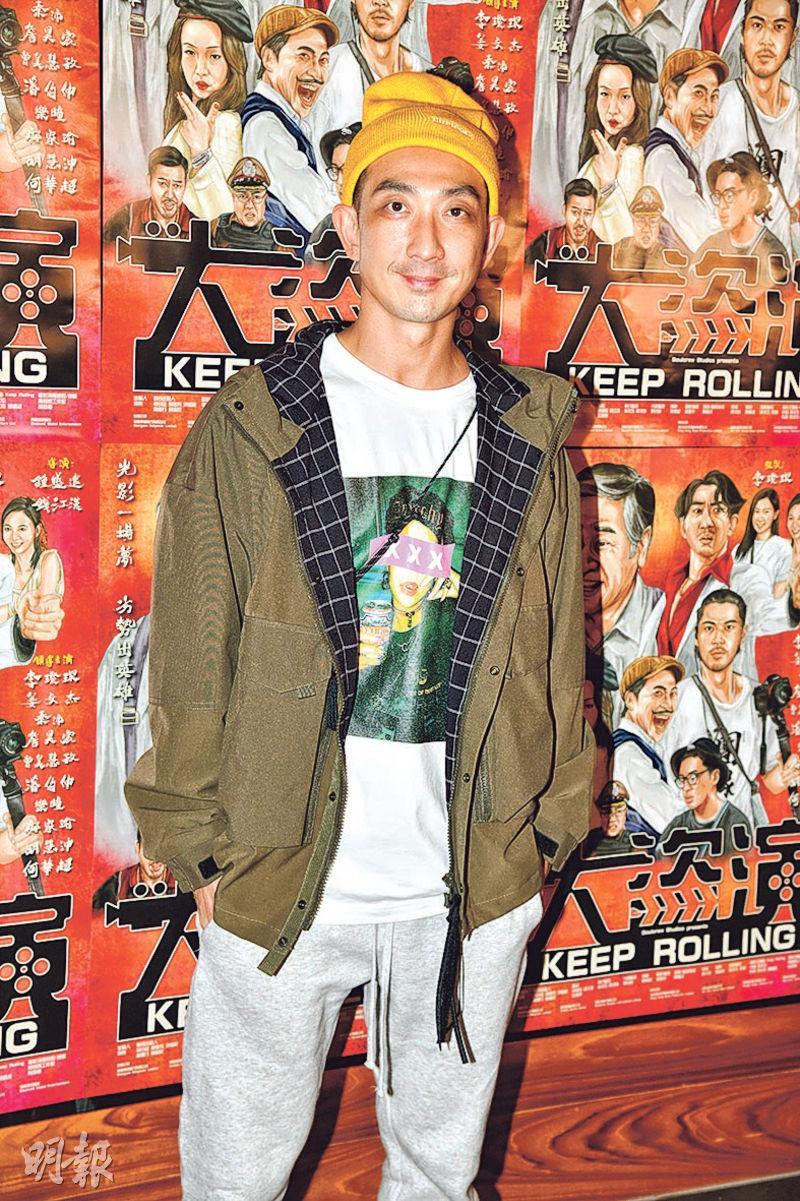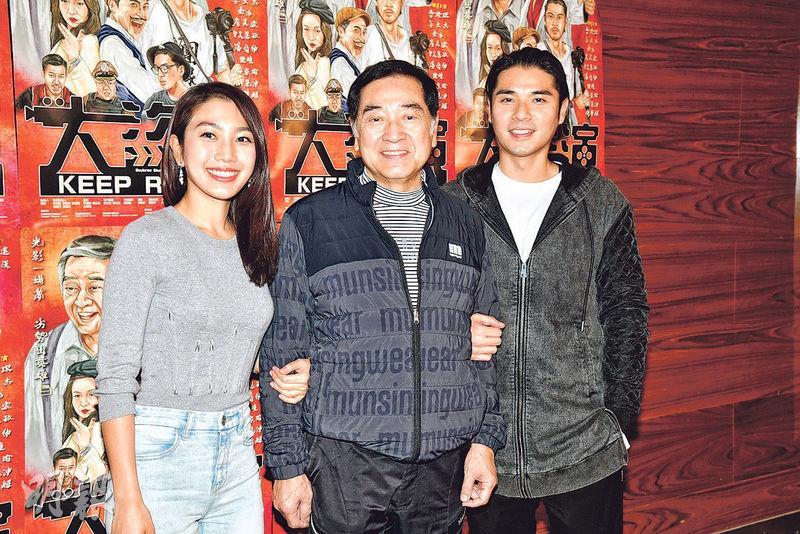 courtesy of mingpao.com
The Lunar New Year film KEEP ROLLING (DAI DOH YIN) two nights ago held a premiere. Producer Sam Lee Chan Sam, actors Paul Chun Pui and his children Benji Chiang Man Kit and Lesley Chiang Lai Man, Cilla Lok Tung, Maryjane Kwong Ka Yu and Anson Poon Pak Chung attended. Chun Pui's family of three worked together. They all agreed that the collaboration was very pleasant. Executive producer and actor Chiang Man Kit said that he selfishly saved a role for Papa. When he invited Papa to perform he was very nervous, but he has always dreamed of working on a movie with Papa. His sister this time also helped with music. He admitted he could not be more nervous about inviting Papa to make a movie. Chun Pui encouraged him and said, "I really want to help my son with fulfilling this dream. He is the producer and he has to work on the post production. I definitely would support him. Even not for my son, as a Hong Kong film workers our older generation should support Hong Kong film." Was he pleased with his son's performance? Chun Pui said, "I charged less in hopes of a next movie, which means that his effort is good!" Would he get a raise for the next film? He said, "As long as I am not asked to pay I am OK!"
Chiang Lai Man did not perform in the film but was honored to participate in its music. She admitted that she has always looked forward to working with her family. Actually since childhood her brother has been writing screenplays and making movies. After over 20 years he finally was able to do so and she was very moved. Chiang Man Kit pointed out that everyone mistook his start as a host. Actually while in Canada he already was an assistant director. After returning to Hong Kong he hosted for seven years before becoming an actor. He said, "I persisted, feeling that I can't give up. After three generations it is like a family business." Speaking of the film changing its release to the Lunar New Year second slot, Chiang Man Kit pointed out that he hoped to first finishing the post production before its release. Chun Pui agreed that the audience's word of mouth would be the most important.
In addition, Cilla Lok Tung joked that she wanted to skip the Lunar New Year mainly because she was afraid that family and friends would rush her to get married. However two nights ago when she took the taxi to the premiere, suddenly a guy was chasing her and kept conversing with her in English. "I think he's Korean because he wanted my number. I don't like fresh meat and I was afraid of being late, so I didn't give him my contact." Lee Chan Sam joked, "Even that you don't like, you deserve what you get. That's why you don't have dates!"