courtesy of on.cc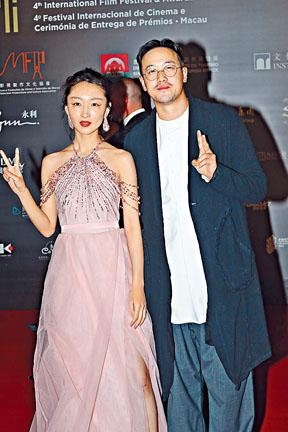 courtesy of singtao.com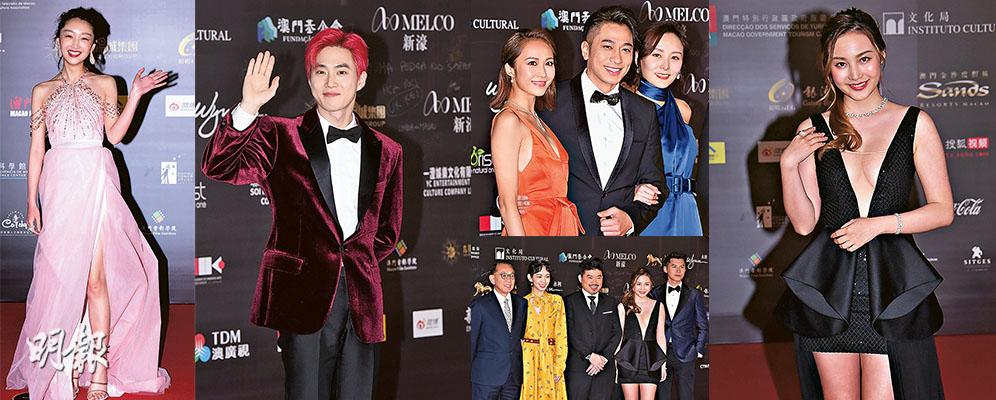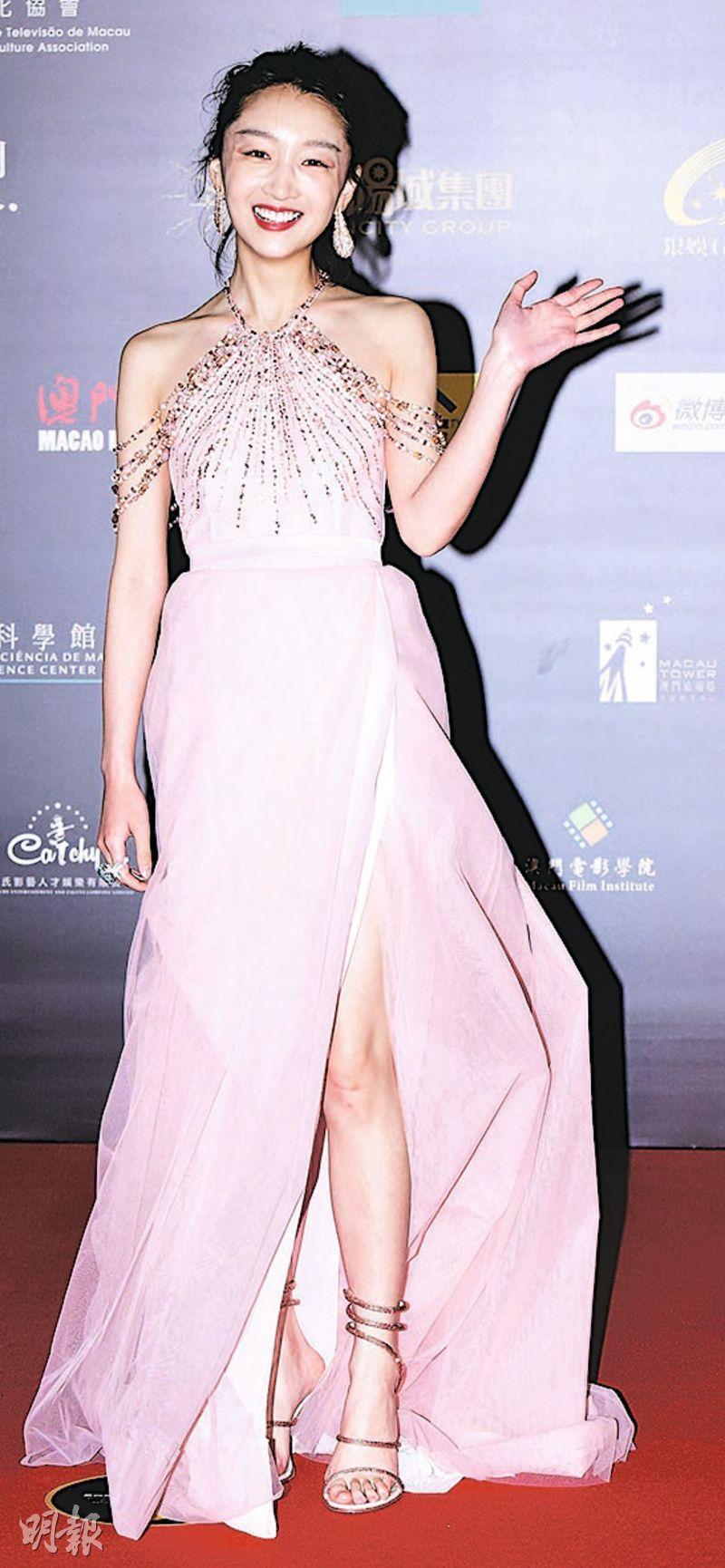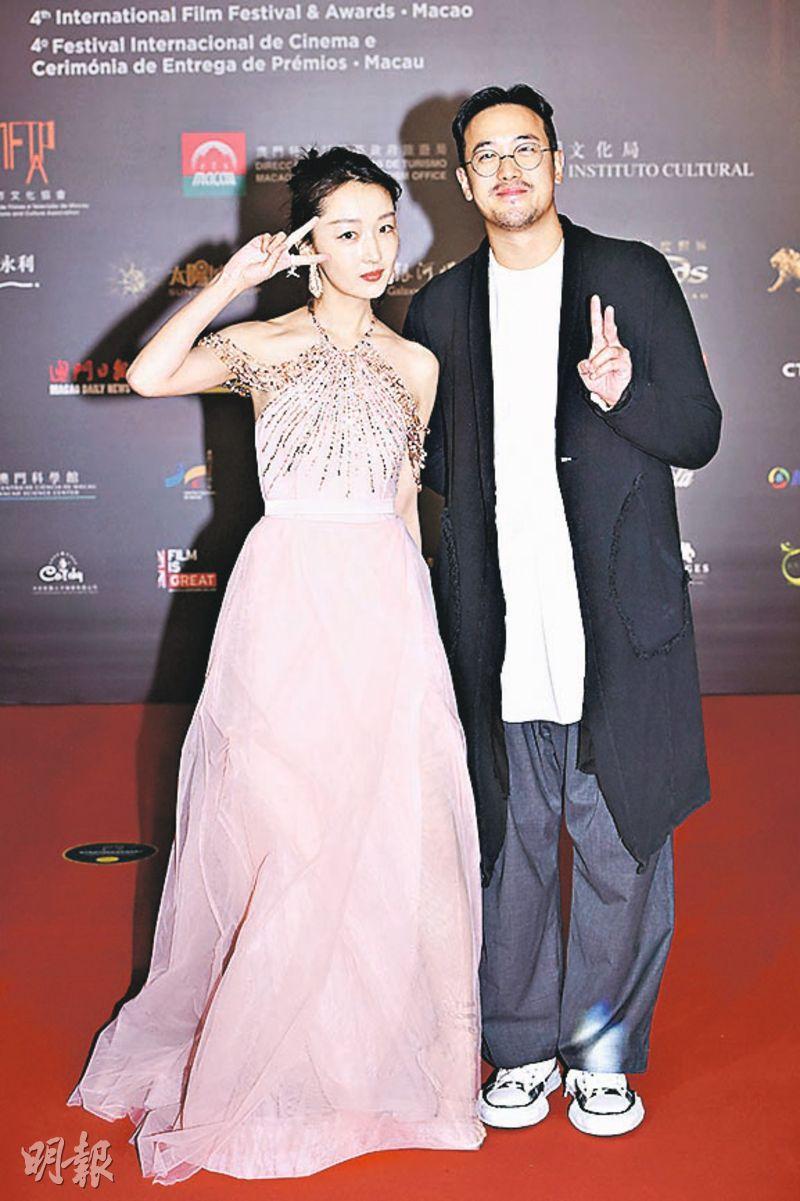 Zhou Dongyu and Derek Tsang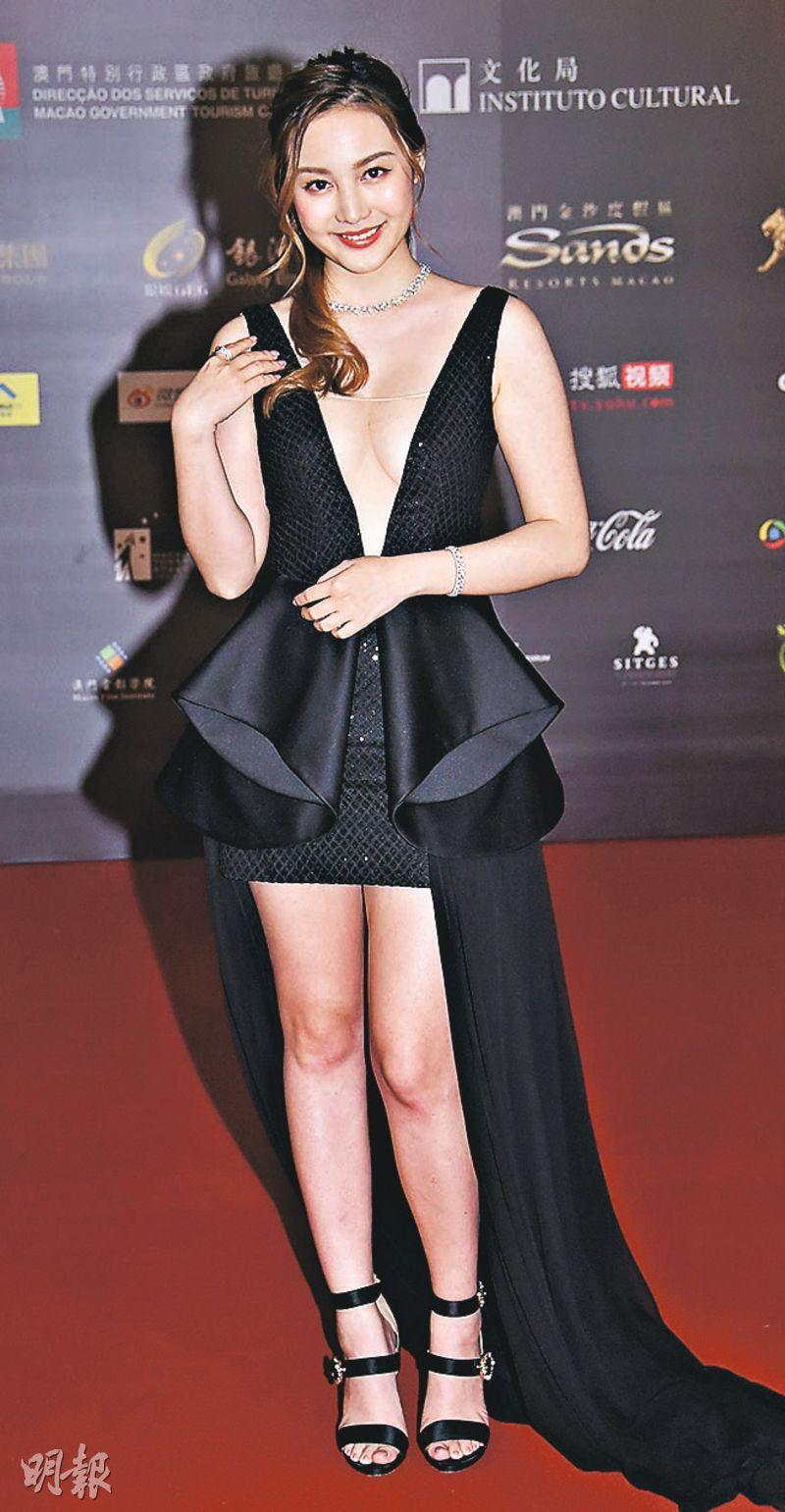 Ashina Kwok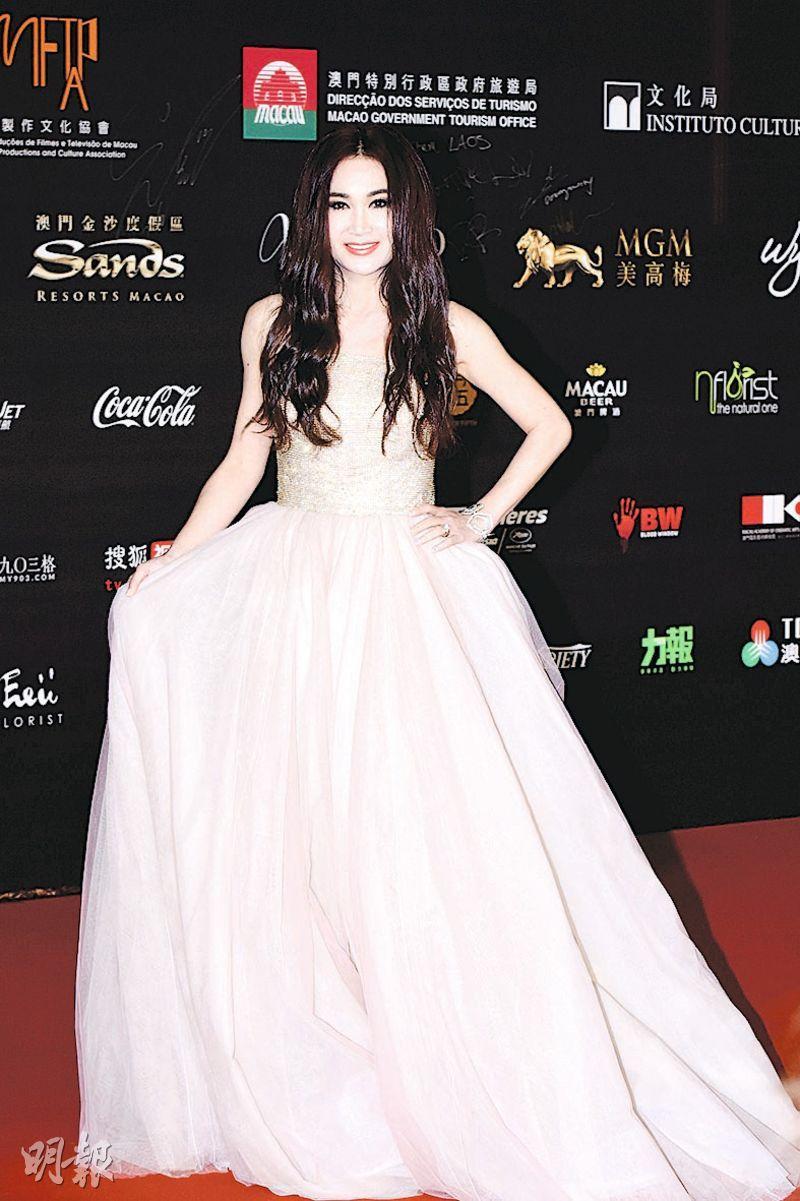 Irene Wan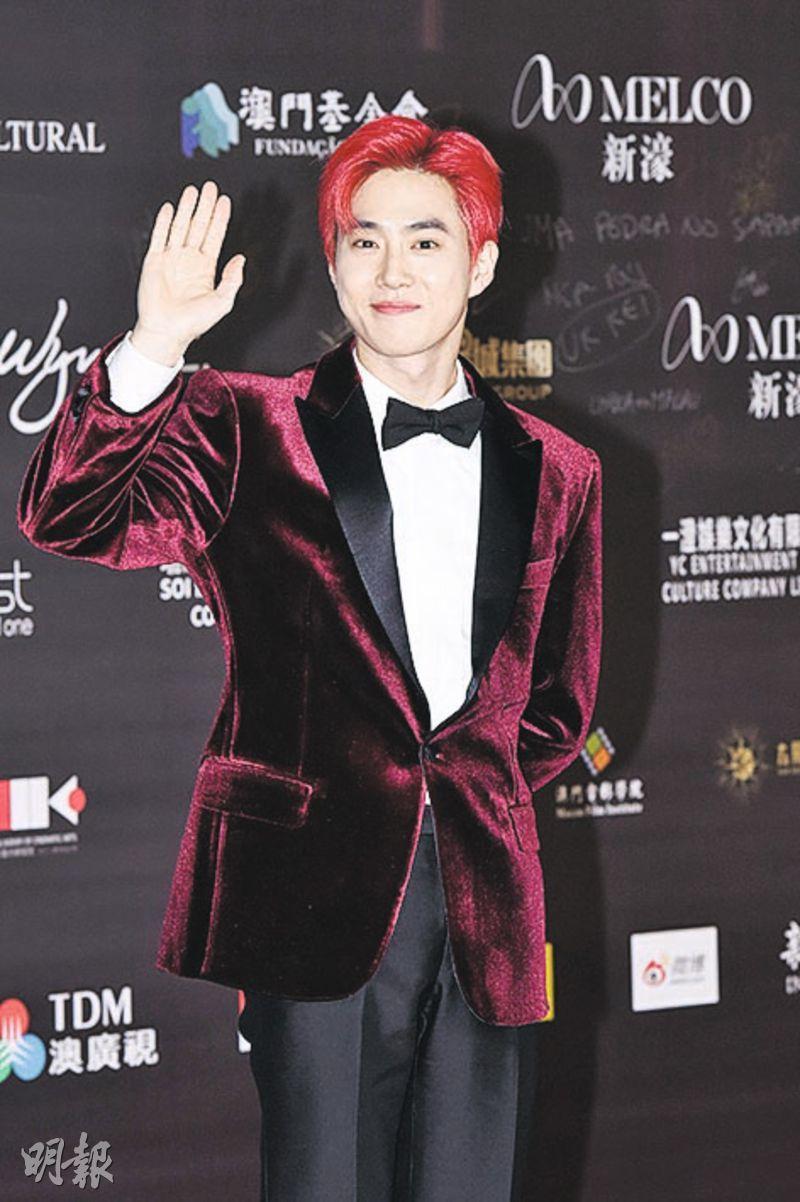 EXO's captain Suho is the "star amabassador"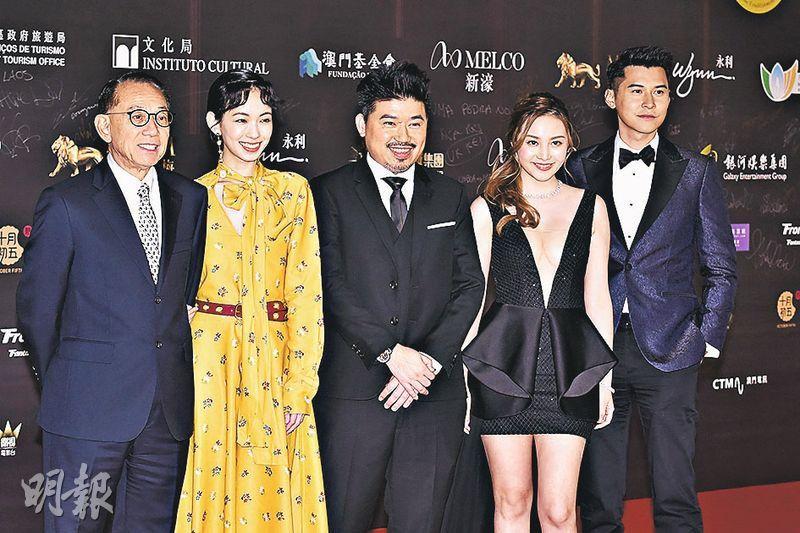 Albert Yeung, Gladys Li, director Patrick Kong, Ashina Kwok, Carlos Chan
Kathy Yuen, Ron Ng, Jeana Ho
courtesy of mingpao.com
The 4th Macau International Film Festival yesterday held its opening ceremony. Korean boy band EXO's captain Suho appeared on the red carpet as the "star ambassador".
Emperor Group chief Albert Yeung Sau Sing yesterday personally led the team to attend the Macau International Film Festival with 3 new films YOU ARE THE ONE (NGOR DIK SHUN POON NAM YAU), THE FALLEN (DOR LOK FA) and (MAN HAK). Among them YOU ARE THE ONE will be a Lunar New Year with Carlos Chan Ka Lok. He excitedly said that his other film THE RESCUE (GUP GUNG GAU WOON) will also be released during the Lunar New Year. Becoming the Lunar New Year star, he felt like his dreams came true.
"I have always thought that Lunar New Year films should be big productions with the most popular stars, so for years I have looked forward to the chance to participate in them. This time I was able to have two Lunar New Year films, I really felt very, very lucky!" YOU ARE THE ONE will open on the Lunar New Year's Day. He said that during the shoot he did not expect this would be the Lunar New Year film. He purely hoped to work hard to make a movie that would make the Hong Kong audience happy. His current goal was for the film to run from the Lunar New Year's Day to Valentine's Day, to be able to cross two important days.
Playing a couple with Chan Ka Lok in YOU, Li Ching Kwan said, "This year is my first year with the company, I am very honored to walk the red carpet with Boss Yeung. Thank you Boss for giving me such a valuable opportunity." She hoped that the film would be able to bring everyone positive energy.
Ashina Kwok Yik Sum said that it was her first Macau International Film Festival. She had two movies YOU ARE THE ONE and THE FALLEN there, so she chose to wear something that stood out more, happier and prettier. Was she cold? She admitted that she felt very cold, but the cold could burn fat. She also said that Irene Wan Bik Ha also encouraged her to dress more provocatively. Everyone praised her for wearing it well, which greatly increased her confidence.
The Derek Tsang Kwok Cheung directed, Zhou Dongyu starred film BETTER DAYS would participated in the event and they took to the red carpet together. Their previous film SOUL MATE performed well. Zhou Dongyu even won the Golden Horse Best Actress. Working together again, Zhou Dongyu said that the feeling was particularly good. Tsang Kwok Cheung said, "After SOUL MATE, Zhou Dongyu and I became good friends. However working together again was also stressful because we didn't want to repeat ourselves." As for her confidence in winning an award and the chance of Zhou Dongyu winning Best Actress again, Zhou Dongyu said, "This film was already very lucky when it caught attention. I would be happy if it won awards but I would let it up to fate." Tsang Kwok Cheung praised Zhou Dongyu for working harder than before during the shoot. Her performance was great and she already was the Best Actress in his heart, but whether she would be nominated the jury would have to decide. He said, "Award or otherwise depends on luck. I don't want to think too much, in order to avoid having stress."
SOUL MATE's other actress Sandra Ma Sichen's acting was said to have declined greatly. Tsang Kwok Cheung has not seen her new film but he did not believe that she could go backward. She loved acting, worked very hard, and was very demanding of herself. Speaking of his mother Song Lai Wa reportedly being hospitalized, Tsang Kwok Cheung said that mama only went to the hospital for a check up. Her health had no problem bu she needed to pay attention to her habits from now on.
Ron Ng Cheuk Hei and the MAN HAK (BLIND SCARE) team attended the opening ceremony. He said that in the past he often played cops, this time would be a new attempt as he would play a doctor. "Earlier I met with Yip Lim Sum (Patrick Kong). We constantly talked about working together, but I didn't expect to come to an agreement in 4 or 5 days and start work immediately. Aside from scenes with Tong Yi (Kathy Yuen) and (Jeana) Ho Pui Yu, co-star Poon Chan Leung is also an actor I really admire." He revealed that lately he has been negotiating new film contracts. Early next year he will work on the web drama FLYING TIGER III. As for Raymond Lam Fung's rumored wedding with girlfriend Zhang Xinyu this month, his friend Ng Cheuk Hei said, "I only found out from the news, he has a lot of guts for not telling me. For now I still don't know when. If I find out I truly would expose him, then I would ditch work to attend the wedding."