courtesy of on.cc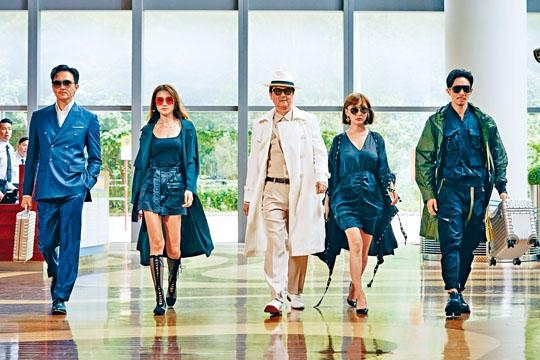 courtesy of singtao.com

The happy ending from the original ALL'S WELL ENDS WELL vs 2020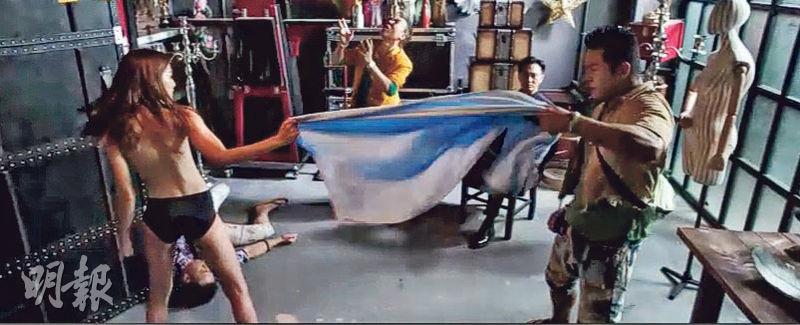 Chrissie Chau appears in lingerie
courtesy of mingpao.com
Raymond Wong Pak Ming's Mandarin Motion Picture 1992 founding film ALL'S WELL ENDS WELL (GA YAU HEI SI) starred Leslie Cheung Kwok Wing and Stephen Chow Sing Chi. It has always been a classic among Lunar New Year films. Earlier Wong Pak Ming revealed that he hoped to be able to make the ALL'S WELL ENDS WELL film series again with a 100% Hong Kong story and Hong Kong actor production. He was a man of his words as ALL'S WELL ENDS WELL 2020 will open on the Lunar New Year. In the trailer Wong Pak Ming teamed up with a rare comedy star Julian Cheung Chi Lam and the new generation comedian Louis Cheung Kai Chung as the three brothers in the story; as for actresses the beautiful and smart Chrissie Chau Sau Na and the wilder and wilder DaDa Chan Jing play sisters, and a big pile of familiar Hong Kong comedy actors like Law Kar Ying, Sheila Chan Suk Lan, Helena Law Lan, Liu Kai Chi, Kingdom Yuen King Tan, Cheung Tat Ming and others.
ALL'S WELL ENDS WELL 2020 revolves around three brothers. They appear to be an ordinary family but actually are amateur Robin Hoods who excel in swindling; by chance the brothers run into two con sisters and out of mutual admiration team up to use magic, cons and other ways to turn the vile mob boss Patrick Tam Yiu Man over to the law. Director and actor Wong Pak Ming said, "The story has a lot of unexpected ideas, cons, gambling, magic. It is very rich in entertainment value, with family warmth as well as comedy."
In the trailer the actor have many hilarious appearances: doctor, nurse, magician, bunny and even "anyone" disguises; Louis Cheung Kai Chung already made people crack up with several scenes whether when he was shot or "showed off". No wonder he was able to attract Cheung Chi Lam to participate. "The words ALL'S WELL ENDS WELL already are full of joy. They are also the Lunar New Year gold label. With Cheung Kai Chung confirmed, everyone has an understanding to bring more joy to everyone." Chau Sau Na for an action scene did not mind to appear only in lingerie. Chau Sau Na said, "This time Chan Jing and I played sisters. She is the brain and I am the muscle. The sexiness is because the story calls for it. It won' be deliberately. During the shoot the set was cleared and all the safety precaution was taken. The only difficulty was keeping my mind on fighting while rolling up the towel to look prettier."