courtesy of on.cc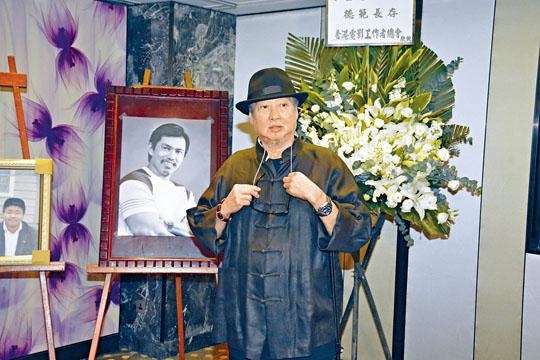 courtesy of mingpao.com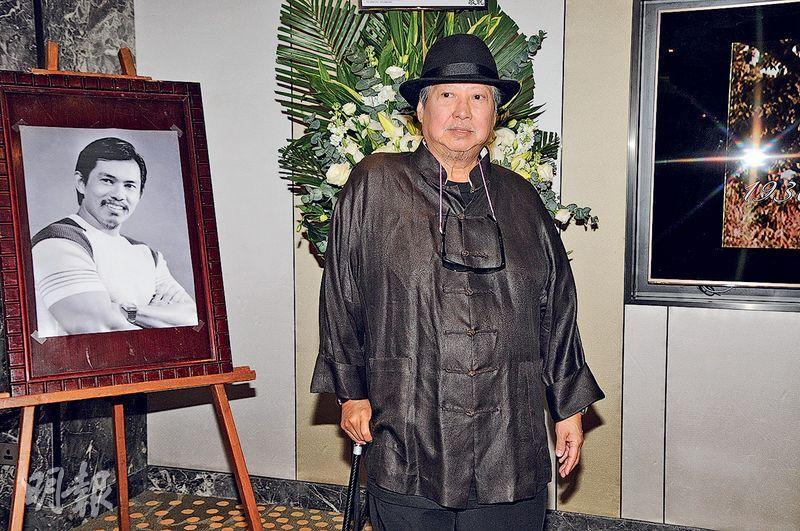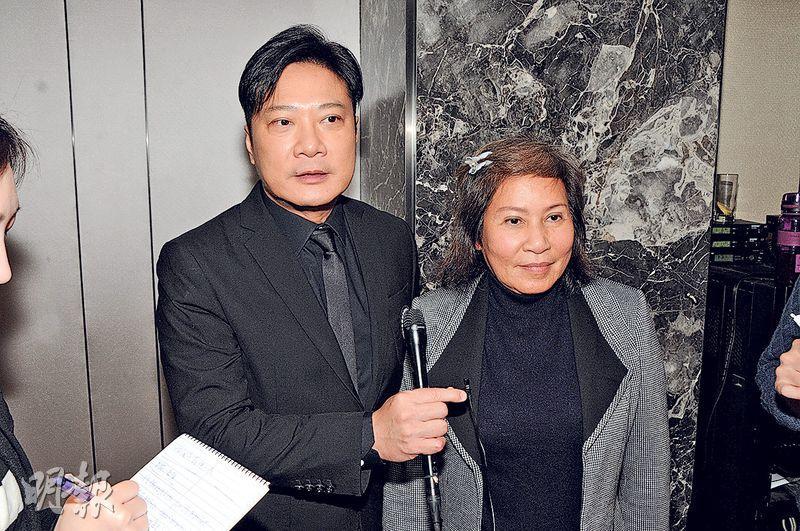 courtesy of mingpao.com
Veteran action actor Chan Sing passed away in Indonesia in early September at age 82. The Hong Kong Stuntman Association yesterday held a memorial event at a Tsim Sha Tsui East hotel and helped his family in fulfilling Chan Sing's final wish. Attendees included Sammo Hung Kam Bo, Yusuaki Kurata and his daughter, Chin Kar Lok, Chin Siu Ho, Mak Tak Law, Susan Shaw Yam Yam, Lau Won, Joe Cheung Tung Cho and Cheung Lui. The memorial played videos of Chan Sing's films, friends Hung Kam Bo, Yusuaki Kurata and others shared their experience with Chan Sing
Originally working on a new film in Beijing, Big Brother returned to Hong Kong just for his friend's memorial. He said that he already knew Brother Sing at age 18 or 19. The most memorable was working with him on the film THE IRON FISTED MONK. At the time Brother Sing was the lead actor and he was the action director. They worked together many times and spent a lot of time together at work, but in the past 20 years they have not seen each other. He said, "Because I was tied up, but several weeks ago we talked on the phone. He even said that he was in great health. I was very surprised to hear that he passed away in his sleep. He was comfortable because he had no pain, but I don't feel so good in my heart." He also admitted that he was old and liked to remember the past. Since they lived and existed in the same air, although they did not see each other often he would still miss and remember him. Because they worked together, the relationship was still there. He lamented, "Nowadays friends are fewer and fewer, I really cherish friendship. However due to health I can't always entertain them. My body can't handle it. I am very happy to get together occasionally."
Chin Kar Lok and Chan Sing's widow spoke to the media. Ka Lok said that this time he represented the Hong Kong Stuntman Association in organizing the memorial. Because they only had two weeks to plan, he had to thank many friends for their helping hands. The Association would cover the cost. Kar Lok said that although he has never worked with Chan Sing, he worked with Big Brother since he was young. The first film that Big Brother directed starred Chan Sing.
Kar Lok pointed out that Brother Sing in recent years settled in Indonesia. He learned that his final wish was returning to Hong Kong to see his friends. "Brother Sing's best friends were Bruce Lee and Hung Kam Bo, so I immediately called Big Brother and Big Brother returned to Hong Kong to attend. The memorial event went very smoothly, it was a blessing for Brother Sing. I am very grateful. When you treat people well normally, friends would come back. Even Yusuaki Kurata flew from Japan. I always say the most amazing about the elders isn't kung fu, but their loyalty."
Mrs. Chan said that she was very pleased with the memorial arrangement. Many friends, family and descendants came. As for Brother Sing's wishes, she revealed that Brother Sing's wishes was to build a memorial hall in Indonesia. "We just finally the first one, they will be five in total. Inside them will be Brother Sing's items. They will be used for charity as well, for children's education and Chinese lessons."