OPERATION RED SEA director Dante Lam
courtesy of on.cc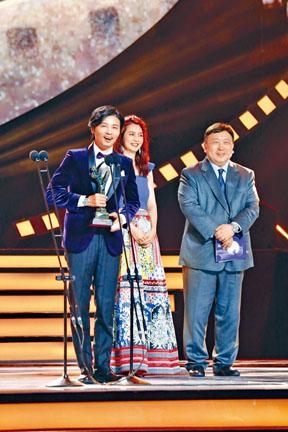 courtesy of singtao.com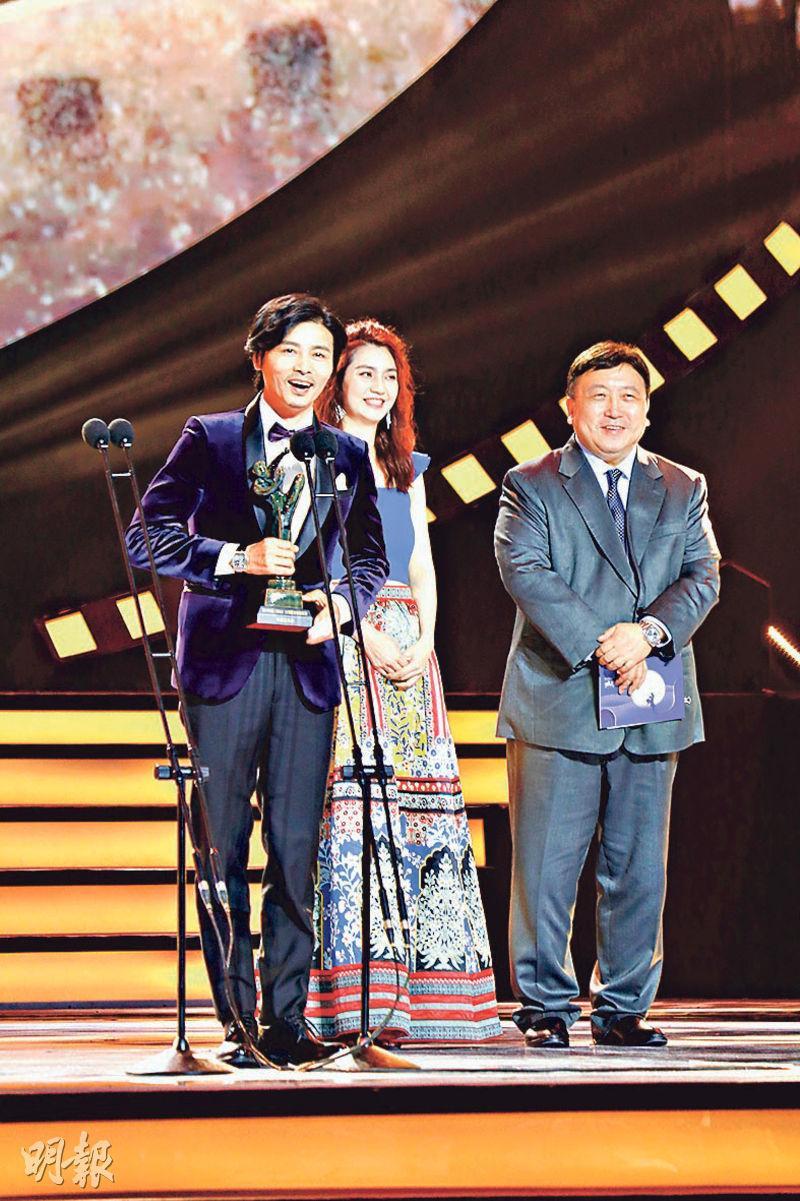 courtesy of mingpao.com
Becoming a father again, Max Zhang Jin two nights ago at the 2019 China (Foshan) Greater Bay Area kung fu film week closing ceremony won "excellent actor" for his film MASTER Z: THE IP MAN LEGACY. The film also won "excellent kung fu (action) film". When Zhang Jin accepted the award, he thanked his mentor Yuen Woo Ping for bringing him into the business, and saluted all the behind the scene heroes in film. He hoped that the audience would be able to continue to support kung fu film.
Two nights ago, 12 honors were unveiled as a salute to kung fu films. Zhang Jin and Janice Man Wing Shan with the films MASTER Z: IP MAN LEGACY and THE BRINK (KONG SAU) won excellent actor and actress. Dante Lam Chiu Yin with the film OPERATION RED SEA won excellent director. The film MASTER Z: IP MAN LEGACY won excellent kung fu (action) film. The film DETECTIVE DEE: THE FOUR HEAVENLY KINGS received the committee special honor.
Before the closing ceremony, Raymond Wong Pak Ming, Gordon Chan Ka Seung, Kara Wai Ying Hung, Shi Xiaolong, Zhang Jin, Yuen Woo Ping, Chin Kar Lok walked the red carpet. Veteran Hong Kong filmmaker and former Hong Kong Film Award president Manfred Wong (Man Jun) led this year's film week salute category recommendation committee. Man Jun said that even though the kung fu film production numbers have been no match for 80s and 90s. In recent years many excellent films appeared. Wai Ying Hung said that the first step that Chinese film took outside the country was kung fu film. "It's great that Foshan held a film week just for kung fu films. Hopefully it will be able to cultivate even more capable young kung fu filmmakers."
At this film week, IP MAN 4 received the "Southern style wushu heritage contribution" honor. The event even saluted to all the stunt people who silently contributed behind kung fu films.
Zhang Jin received the "excellent actor" award from his wife Ada Choi Siu Fun's close friend Catherine Hung Yun and director Wong Jing. Training since age 9, Zhang Jin joined the Sichuan wushu team at age 11 and won the National Wushu competition Chen style Tai Chi and Tai Chi Sword Championship, Spear and Sword Championship and Baguazhang, Drunken Sword, Sparring first runner up, winning at the 7th and 8th national games gold and silver medals. After retiring in 1998 he joined famous director Yuen Woo Ping's "Yuen Stuntman Association" as a double and stunt coordinator. In 2000 he went from off to on camera, made many film and television projects and served as action director. In 2014 he even with the film THE GRANDMASTERS (YUT DOI JUNG SI) won the Hong Kong Film Award Best Supporting Actor. Zhang Jin said that how meaningful winning another award was. "I feel greatly encouraged, because making kung fu film absolutely isn't easy. Each stunt requires a lot of practice. I have studied martial arts since I was little, I grew up with kung fu. My dream was to become a kung fu actor. Now that I am one, I am overcome with emotions. (Would you continue to make kung fu film in the future? Or would you like to try different genres?) I feel that film nowadays, even comedy, would add a lot of action elements. However running into a good script still isn't easy, so whether I would be able to make other genre movies it would depend on fate."
Zhang Jin also thanked Yuen Woo Ping fro bringing him into the film industry. "After graduating from wushu school, an elder introduced me to the Yuen Stuntman Association and thus I met Lord Eight. Later Lord Eight introduced me to film. I see Lord Eight as my mentor, but Lord Eight says that he did not dare to be. He is truly very humble and easygoing."
As a father of three, he was asked whether the children would inherit his martial art skills? Zhang Jin said that his daughters did not seem interested in kung fu. As for his one month old son, he still did not know whether he would have any martial art talent. However he felt that for a boy, more training would be better. Martial art would be able to train someone's will power and body. If he would be interested in the future he might as well give it a try.