Jennifer Yu, Justin Cheung
Christine Ng
courtesy of on.cc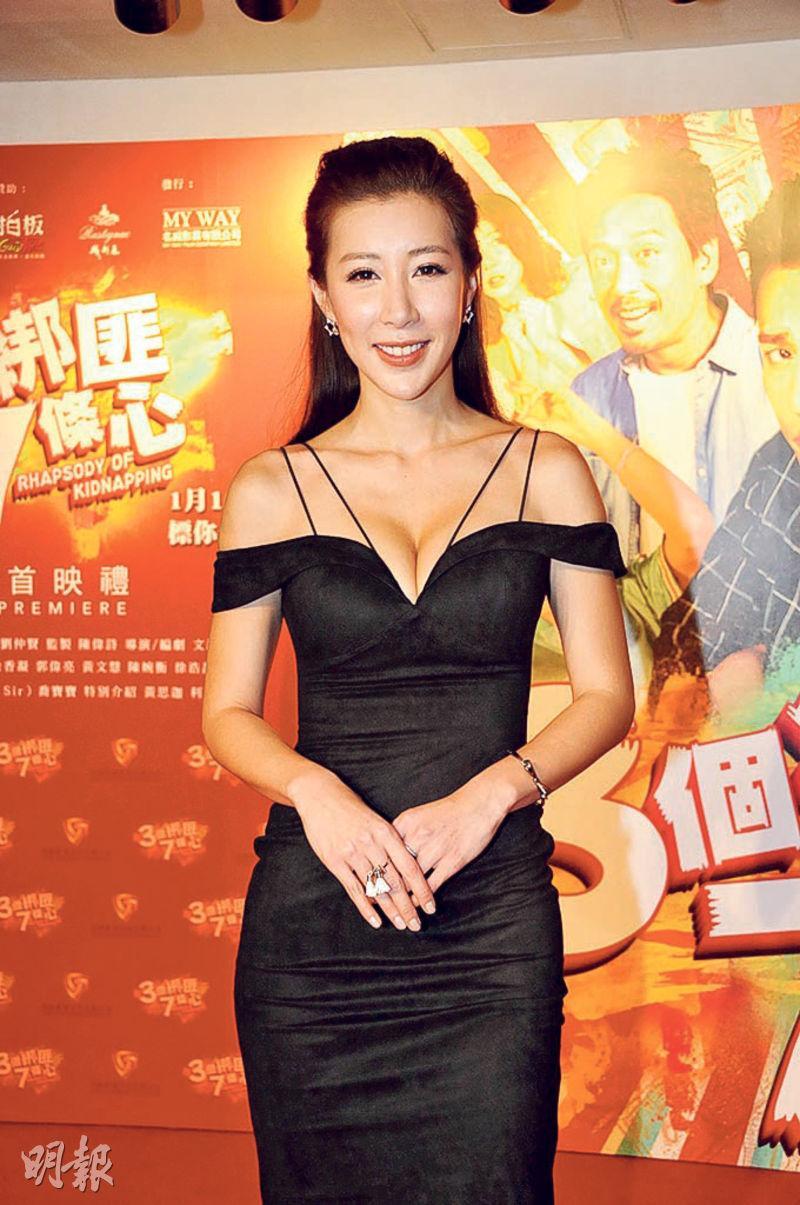 Alycia Chan
courtesy of mingpao.com
The film RHAPSODY OF KIDNAPPING (3 GOR BONG FEI 7 TIU SUM) two nights ago held its premiere. Attendees included Christine Ng Wing Mei, Justin Cheung Kin Sing, Jennifer Yu Heung Yi and Alycia Chan Yuen Hung. Speaking of his luck in the film, Cheung Kin Sing said that his on screen relationship with Yu Heung Yi was very innocent. Originally he wanted to be a little more "vicious" but he could not, because her boyfriend Carlos Chan Ka Lok was always visiting the set. However, Cheung Kin Sing praised Yu Heung Yi as the "modern Charlie Yeung Choi Nei".
Cheung Kin Sing would produce and star in two movies. He said that he was very confident in the productions, mainly friends and investors trusted him. Since he has been in the business for six or seven years, he hoped to take the time to absorb knowledge from even more and different areas. Thus he would put even more effort into doing even better. Because he still had to keep his hair white for a web series, he estimated that he would be able to return it to black around the Lunar New Year. However when the sequel began production in the middle of the year he would have to dye it again.
Chan Yuen Hung was not afraid of the cold. She said that because she was in a hurry she took the MTR and was already sweating bullets from rushing to the cinema. However due to how crowded the MTR was she put on a jacket and remained low key. She even put her bag in front of her.
Earlier TVB had a "sexiness restriction", would she only be able to show off her figure at outside events? Chan Yuen Hung said that it would depend on the event and the accessory design. She felt that less clothes did not necessarily mean pretty.